Caritas in Veritate
In my latest piece at IC, I examine the inhuman agenda behind the fight against "climate change."
My co-blogger Tim recently highlighted the following statement from Pope Benedict's latest social encyclical, Caritas in Veritate:
The global market has stimulated first and foremost, on the part of rich countries, a search for areas in which to outsource production at low cost with a view to reducing the prices of many goods, increasing purchasing power and thus accelerating the rate of development in terms of greater availability of consumer goods for the domestic market. Consequently, the market has prompted new forms of competition between States as they seek to attract foreign businesses to set up production centres, by means of a variety of instruments, including favourable fiscal regimes and deregulation of the labour market. These processes have led to a downsizing of social security systems as the price to be paid for seeking greater competitive advantage in the global market, with consequent grave danger for the rights of workers, for fundamental human rights and for the solidarity associated with the traditional forms of the social State. Systems of social security can lose the capacity to carry out their task, both in emerging countries and in those that were among the earliest to develop, as well as in poor countries. Here budgetary policies, with cuts in social spending often made under pressure from international financial institutions, can leave citizens powerless in the face of old and new risks; such powerlessness is increased by the lack of effective protection on the part of workers' associations.
Now in this passage, the Pope makes a number of factual and causal claims. First, he claims that the global market has led countries to "attempt to attract foreign businesses" by adopting "favourable fiscal regimes and deregulation of the labour market." Second, the Pope claims that these reforms (i.e. adopting "favourable fiscal regimes and deregulation of the labour market") have led to "a downsizing of social security systems" and "cuts in social spending."
To follow up on my first installment of "Set Me Free (From Ideologies), I am going to draw again from the rich well of Pope Benedict's powerful encyclical Caritas In Veritate.  In this case it would seem that in paragraph #25 the Pope is sounding kinda liberal if we would attempt to fit the views expressed into one or another of our American political ideologies. Continue reading →
First of all, I need to introduce myself: my name is Michael Denton and I'm from what Tito calls the People's Republic of Cajunland and what I call paradise: South Louisiana. As for my qualifications: well, like most other bloggers, I really have no idea what I'm talking about. If that's a problem for you…well, then you probably don't need to be reading blogs.
Anyway, today we heard the anticipated news that Los Angeles will soon see Cardinal Mahoney replaced with San Antonio's Archbishop Jose Gomez. To read all about it, I suggest you head over to Rocco Palmo's site, as he is one of the few bloggers who actually does know what he's talking about. In sum, Abp. Gomez is from the "conservative" order of Opus Dei and could be very different from his predecessor, who built a monstrous cathedral (not in a good way) and is known for hosting a Conference that annually provides Youtube clips for Catholics wishing to show others just how bad liturgical abuse can be. I don't know if that's very interesting though. While the liturgical element is certainly important, as the "Spirit of Vatican II" types are losing their foremost defender, I think we knew beforehand that Benedict was going install a replacement very different from Mahoney in liturgical views.
More important is how they're similar.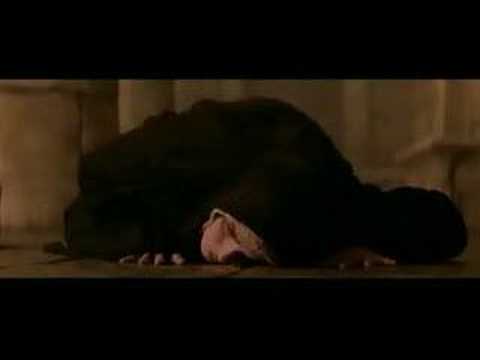 "22. Today the picture of development has many overlapping layers. The actors and the causes in both underdevelopment and development are manifold, the faults and the merits are differentiated. This fact should prompt us to liberate ourselves from ideologies, which often oversimplify reality in artificial ways, and it should lead us to examine objectively the full human dimension of the problems."  Pope Benedict XVI  Caritas in Veritate Continue reading →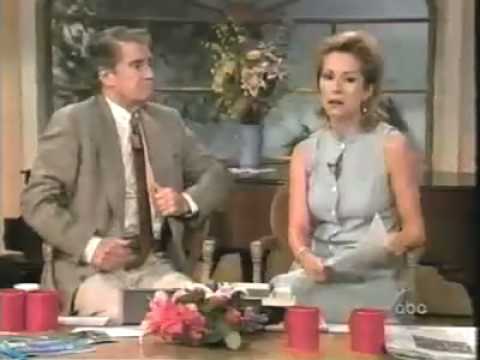 I don't believe any good Catholic would say they are happy with the situation of so many sweatshops operating in China et al.  The problem is what to do (or not do) about it.  I am giving my students a research project premised on a single sentence- "How can I avoid buying sweatshop products?".  We are simultaneously studying the good Pope Benedict XVI's "Caritas In Veritate"- specifically paragraphs #21, 22, 25, 27, 35, 36, 37, 38, 40, 41, 44, 48, 49, 51, 60, 63, 64, 65, 75, and 76. You can follow along at home!
"The Christian… imagines the better future of the human species… in the image of heavenly joy… We, on the other hand, will have this heaven on earth." – Moses Hess, 19th century communist and mentor to Karl Marx.
It wasn't too long ago that a co-blogger of mine suggested that the new environmentalism, especially what some might call the hysteria over climate change, was the new paganism. This accusation has been made frequently of the secular environmental movement. But this environmental movement is only one branch of what I am absolutely convinced is not only a "new paganism", but a new religion of man. In previous posts I also wrote of a new religion centered around identity politics, and this too is but another branch.
Some of you may be familiar with "The Earth Charter." Now, it isn't necessarily that I believe everything on this list is an unworthy goal. But it deeply reflects a mindset and a world view in which God has been completely removed from the core, and is instead either regulated to the periphery or is entirely absent. When Thomas Jefferson wrote the Declaration of Independence, we at least had reference to a Creator, and his other writings made clear that the rights and liberties of the people were essentially worthless if they did not believe that they had come from God, and that their violation would incur his wrath.
Continue reading →
One of the many unfortunate aspects of "cafeteria Catholicism" in our country today is that the Church's social teaching has become virtually synonymous with liberal, quasi- or outright-heterodox forms of our faith. This should not be. The social doctrine of the Church is part and parcel of the deposit of faith, and those of us who embrace the truth of Catholicism must stop ourselves from assigning guilt by association with regard to social doctrine merely because its loudest proponents are very picky in the cafeteria line.
I have not seen Michael Moore's latest film Capitalism: A Love Story. Therefore this is certainly not a movie review, for those who might have been expecting one. After what I have read recently, however, about the content of the movie – particularly it's Catholic content, it is something I think I am going to have to see for myself. An article in The Guardian (for which I tip my hat to Facebook friend Brennan Hartley for) explores the presence of Catholic social teaching in Moore's latest film, and in what may be a shock to at least some folks, Moore's professed Catholicism.
Many of the readers here at TAC, however, will probably not be so surprised; we are all familiar enough with the specter of the liberal Catholic. There is a good aspect, a bad aspect, and a downright ugly aspect to what I typically encounter on the Catholic left, and Moore is the epitome of this trend.