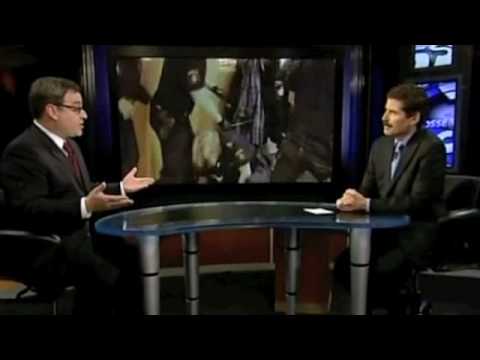 Canada no longer has freedom of speech.  The Supreme Court of Canada killed it:
In Saskatchewan (Human Rights Commission) v. Whatcott, the Supreme Court decided that born-again Christian William Whatcott was guilty of hate-speech for distributing flyers to neighborhoods in Saskatoon and Regina in 2001 and 2002. While the flyers used vehement language against homosexual practices and the homosexual agenda, they did not however directly attack homosexual persons. (The flyers are appended to the end of the decision linked above)
The Court focused on Whatcott's main argument, namely that he loves homosexuals with a brotherly Christian love, and it is only their sexual activity that he denounces.
The Supreme Court found however that with regards to hate-speech, the distinction between 'sin and sinner' no longer applies. No longer can Christians give the defense before courts that one 'loves the sinner, but hates the sin'.
"I agree that sexual orientation and sexual behaviour can be differentiated for certain purposes," the Court stated. "However, in instances where hate speech is directed toward behaviour in an effort to mask the true target, the vulnerable group, this distinction should not serve to avoid s. 14(1)(b) [the hate-crime clause of the Code]."
"Courts have recognized a strong connection between sexual orientation and sexual conduct and where the conduct targeted by speech is a crucial aspect of the identity of a vulnerable group, attacks on this conduct stand as proxy for attacks on the group itself," the Court stated.
The Court ordered Whatcott to pay the Human Rights Commission's legal fees and to pay $7,500 in compensation to two homosexuals who were offended by his flyers. Continue reading →