California
Since homosexuality in the schools seems to be the hot topic at TAC the last few days, I thought I would bring this to your attention: California's impending "Harvey Milk Day".
"The exercises could consist of anything teachers or school board members deem appropriate, including in-class reading and writing activities about the politician, or watching the film Milk. Assemblies teaching homosexuality and alternate lifestyles, cross-dressing contests, or mock "gay" parades and weddings could also take place."
I have nothing more to say, other than that every Christian family in the state of California should keep the children home from any school in which this perversion takes place.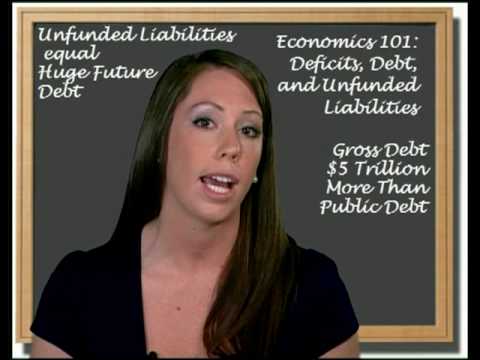 Hattip to Ed Morrissey at Hot Air.  Another fine econ 101 video from the Center for Freedom and Prosperity.   Government debt is rapidly becoming the major issue of our time, both here and abroad.  The welfare states erected throughout the world have always had a resemblance to Ponzi schemes,  and all Ponzi schemes ultimately collapse, which is what is happening around the globe.  Robert Samuelson nailed it this week in the Washington Post:
What we're seeing in Greece is the death spiral of the welfare state. This isn't Greece's problem alone, and that's why its crisis has rattled global stock markets and threatens economic recovery. Virtually every advanced nation, including the United States, faces the same prospect. Aging populations have been promised huge health and retirement benefits, which countries haven't fully covered with taxes. The reckoning has arrived in Greece, but it awaits most wealthy societies.
Americans dislike the term "welfare state" and substitute the bland word "entitlements." The vocabulary doesn't alter the reality. Countries cannot overspend and overborrow forever. By delaying hard decisions about spending and taxes, governments maneuver themselves into a cul de sac. To be sure, Greece's plight is usually described as a European crisis — especially for the euro, the common money used by 16 countries — and this is true. But only up to a point.
Euro coins and notes were introduced in 2002. The currency clearly hasn't lived up to its promises. It was supposed to lubricate faster economic growth by eliminating the cost and confusion of constantly converting between national currencies. More important, it would promote political unity. With a common currency, people would feel "European." Their identities as Germans, Italians and Spaniards would gradually blend into a continental identity.
None of this has happened. Economic growth in the "euro area" (the countries using the currency) averaged 2.1 percent from 1992 to 2001 and 1.7 percent from 2002 to 2008. Multiple currencies were never a big obstacle to growth; high taxes, pervasive regulations and generous subsidies were. As for political unity, the euro is now dividing Europeans. The Greeks are rioting. The countries making $145 billion of loans to Greece — particularly the Germans — resent the costs of the rescue. A single currency could no more subsume national identities than drinking Coke could make people American. If other euro countries (Portugal, Spain, Italy) suffer Greece's fate — lose market confidence and can't borrow at plausible rates — there would be a wider crisis.
But the central cause is not the euro, even if it has meant Greece can't depreciate its own currency to ease the economic pain. Budget deficits and debt are the real problems; and these stem from all the welfare benefits (unemployment insurance, old-age assistance, health insurance) provided by modern governments.
Countries everywhere already have high budget deficits, aggravated by the recession. Greece is exceptional only by degree. In 2009, its budget deficit was 13.6 percent of its gross domestic product (a measure of its economy); its debt, the accumulation of past deficits, was 115 percent of GDP. Spain's deficit was 11.2 percent of GDP, its debt 56.2 percent; Portugal's figures were 9.4 percent and 76.8 percent. Comparable figures for the United States — calculated slightly differently — were 9.9 percent and 53 percent.
There are no hard rules as to what's excessive, but financial markets — the banks and investors that buy government bonds — are obviously worried. Aging populations make the outlook worse. In Greece, the 65-and-over population is projected to go from 18 percent of the total in 2005 to 25 percent in 2030. For Spain, the increase is from 17 percent to 25 percent.
The welfare state's death spiral is this: Almost anything governments might do with their budgets threatens to make matters worse by slowing the economy or triggering a recession. By allowing deficits to balloon, they risk a financial crisis as investors one day — no one knows when — doubt governments' ability to service their debts and, as with Greece, refuse to lend except at exorbitant rates. Cutting welfare benefits or raising taxes all would, at least temporarily, weaken the economy. Perversely, that would make paying the remaining benefits harder. Continue reading →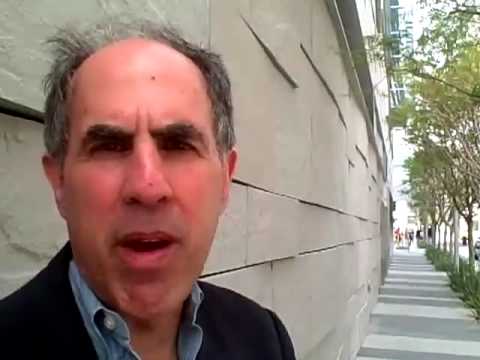 Mickey Kaus, blogger and writer, is running against Barbara Boxer in the Senate primary in California.  I have read with enjoyment his KausFiles for years.  Alas, Mr. Kaus is not pro-life.  If he were, I could imagine myself possibly voting for him.  He is taking on some of the major shibboleths of his party.  Here are a few examples:
"Yet the answer of most union leaders to the failure of 1950s unionism has been more 1950s unionism. This isn't how we're going to get prosperity back. But it's the official Democratic Party dogma. No dissent allowed.
Government unions are even more problematic (and as private sector unions have failed in the marketplace, government unions are increasingly dominant). If there are limits on what private unions can demand — when they win too much, as we've seen, their employers tend to disappear — there is no such limit on what government unions can demand. They just have to get the politicians to raise your taxes to pay for it, and by funding the Democratic machine they acquire just the politicians they need.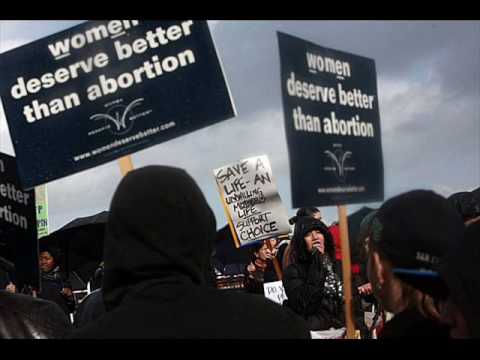 Recently the City of San Francisco got to experience a peaceful and powerful Pro-Life march on January 23.  In what is being billed as the largest gathering of Pro-Lifers in San Francisco ever, an estimated 40,000 volunteers from all ages, cultures, and nations descended on what is known to be the most egregious community of new Carthaginians in the country.
As California continues on a course that may well end in bankruptcy, the indispensable Iowahawk decides to give us a sneak peek of the future California funeral here.  Any relation between California's funeral and the funeral of a pop singer this week is purely intentional.  After all, they both died broke!
According to an email update just out from Bill May of Catholics For The Common Good (not to be confused with "Catholics in Alliance for the Common Good"), the California State Senate passed on Monday resolution SR7, a non-binding resolution calling on the State Supreme Court to overturn Proposition 8, the amendment to the state constitution which passed back in November, defining marriage in California as between a man and a woman.
Anti-Prop 8 Resolution Passed the California Senate Today

Referring to the sovereign power of the voters as "mob rule", San Francisco Senator Mark Leno asked the State Senate to adopt SR7, a resolution calling on the California Supreme Court to overturn Proposition 8. The measure, that has no force of law, passed 18-14 this afternoon (Monday, March 2).

A similar measure, HR 5, is on the Assembly floor and could come to a vote at any time. Please call your Assembly member and ask him or her to vote "NO". Details can be found here: http://www.ccgaction.org/family/protectionofmarriage/CA/resaction09-02-17#action.
Perhaps our lawyers can enlighten me, but it seems to me that should the State Supreme Court follow the legislature's request and overturn the amendment, then the democratic process would have fundamentally broken down.
While there is generally little to rejoice at in the results of yesterdays elections, there is a glimmer of light on the West Coast for those who believe in Christianity and Western Culture: As of this morning California Proposition 8, which would amend the California state constitution with the words "only marriage between a man and a woman is valid or recognized in California" looks to be winning out after a hard fought campaign. The LA Times refuses to call it yet, but with 91% of precincts reporting, Prop 8 leads by 350,000 votes, 51.9% to 48.1%.
President Elect Obama had opposed the measure calling it "divisive", but although Obama won California by 2,400,000 votes, Californians refused to allow to stand to a court ruling earlier this year in which 2000′s Proposition 22 defined traditional marriage by statute.
Readers in California, please don't forget that as you attempt to chose a pro-Life candidate for President of the US you are also being called to defend marriage by voting Yes on Proposition 8. Whether they are beloved friends, co-workers or relatives, we all probably all know gays and lesbians that we love and care deeply about; many of them may be in long-term loving relationships. But let's not fool ourselves, a "marriage" between two people of the same sex is not a marriage in Christ. It is not love in the way Christ called us to love one another and the more we head down this path of destroying the institution of marriage, the further we move down the road to our own destruction as a society.