California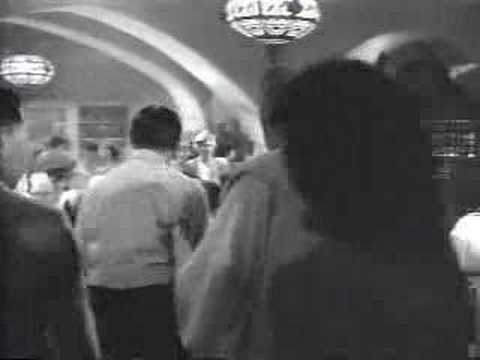 In the Age of Obama, California under Governor Moonbeam is a reliable predictor of where the nation is headed:  Bankruptcy.
On Tuesday, California released a report that revealed state tax revenues have plummeted even further below Gov. Jerry Brown's (D) estimates, even after residents voted to increase taxes via Proposition 30 in November's elections.
At the end of November, "taxes were 3% short in the fiscal year that started in July," which is "a gap of $936 million." The state was 0.7% short a month before.
H.D. Palmer, a spokesman for the state's Department of Finance, spun the poor numbers by saying Facebook's stock vested earlier than expected, and "boosted October taxes higher, while decreasing November revenue."
But the report found that tax revenues were below estimates nearly across the board, as total "year-to-date revenues are $936 million below the initial forecast."
According to the report, personal income tax revenues were "$827 million below the month's forecast of $4.387 billion." Sales and use tax receipts "were $9 million below the month's forecast of $1.601 billion" and the year-to-date sales tax revenue was $8 million below forecast. Continue reading →
Those who have been reading me for some time know my feelings on secession. So you will be surprised to learn that I have had a change of heart. No I am not now of the opinion that states should be able to secede for light and transient causes. Rather, it is time we should forcibly make states secede. And we should start with California.
Despite deepening doubts about the cost and feasibility of a $70 billion high-speed rail proposed to cross California, the State Senate on Friday narrowly approved legislation to spend $8 billion in federal and state money to begin construction, starting with a 130-mile stretch through the rural Central Valley.

The vote came as the federal government threatened to withdraw $3.3 billion in financing for the 520-mile project if the Legislature did not approve the release of state bond money to begin construction. Democrats and Republicans expressed fear that the project could be remembered as a boondoggle passed when the state is struggling through a fiscal crisis.
So the state's almost bankrupt – what's a another $70 billion for a project that the citizens desperately want. They do want it, right?
Polls suggests that voters have turned against the project after voting for it in 2008. Several Democrats, in arguing against the expenditure, warned that voters would be less likely to approve a tax package on the ballot this fall that Gov. Jerry Brown, a Democrat, said was necessary to avoid more cuts in spending on education and other programs.
But at least high speed rail is itself a necessary public works project that will reduce traffic congestion and provide millions with a low-cost means of travel.
Weeellllll . . . .
While these criticisms all have merit, we can't lose sight of the fact the biggest reason high-speed rail won't work in the U.S. is that it doesn't make sense as a project funded from general tax revenues. High-speed rail is not a public good and it's not mass transit. It is corridor transit. At best, it's a niche market serving a highly specialized, relatively wealthy, and narrow customer base (high-income business travelers with expense accounts and tourists). It won't relieve urban traffic congestion and its contribution to improving air quality (or reducing carbon dioxide emissions) will be negligible because it won't carry enough riders to make a big difference. These factors undermine high-speed rail justificatons based on public good arguments.

That said, a more important factor may be more straightforward and direct: Certain preconditions are necessary for corridor transit to work, and they don't exist in the U.S. Most fundamentally, intercity rail needs to connect major urbandowntowns or large employment centers that are close together–withing a couple hundred miles of each other. (In this respect, the emphasis on density per se is misplaced; the key is the density of the destinations.)

We simply don't have that many large downtowns in the U.S. We have several midsize metro areas, but the downtowns are mere shadows of their former selves and contain a very small minority of the region's job base. High-speed rail is doomed to failure under the best of circumstances because it simply can't generate ridership. Spain and Europe is an interesting case in point: high-speed rail connects very large urban centers with populations in the millions that are closely connected as the "bird flies": London-Paris, Paris-Brussels, Paris-Lyon, Hamburg-Berlin, Florence-Rome, Madrid-Barcelona. Many of these cities are also very large: London and Paris both boast populations greater than 10 million. Rome, Berlin, Madrid, and Barcelona have populations between 2 million and 5 million.
To recap: the state is bankrupt, the voters don't want to fund the high speed rail project, and the project would very likely have nowhere near the benefit its proponents suggest it will have.
Why of course it only makes sense to proceed.
Meanwhile, the state is cutting out a few things which might be a tad more critical.
California may very well sink into the ocean one day. Can we just cut it off before it sinks the rest of us?
Save California has released an informational video explaining all of the details conveniently left out by the Kulturkampf Jihadists otherwise known as Liberals/Progressives and ACLU in celebrating high-risk sex by exposing it to innocent five year old children in California's public schools.
For the Save California website click here.
Hat Tip: Cal Catholic Daily
By the 18th Century Spain's glory days were in her past, and her time as a great power was rapidly coming to an end.  It is therefore somewhat unusual that at this period in her history, Spain added to her vast colonial empire.  It would never have occurred but for the drive of one Spanish governor and the burning desire of a saint to spread the Gospel of Christ.
Miquel Josep Serra i Ferrer was born on the island of Majorca, the largest of the Balearic islands, off the Mediterranean coast of Spain on November 24, 1713.  From his youth he had a desire to join the Franciscans and on September 14, 1730 he entered the Order of Friars Minor, and took the name of Junipero after Saint Junipero, one of the closest companions of Saint Francis.  He had a sharp mind, and before his ordination to the priesthood was appointed lector of philosophy.  He would go on to earn a doctorate in philosophy from Lullian University and went on to occupy the Duns Scotus chair of philosophy there.  A quiet life teaching philosophy was his for the asking.  Instead, he went off to be a missionary in the New World in 1749.
His first assignment was to teach in Mexico City, but that was not why he had left the Old World.  At his request he was assigned to the Sierra Gorda Indian missions in Central Mexico as a mission priest, a task which occupied him  for the next nine years.
In 1768 he was appointed the head of 15 Franciscans in Baja California who were taking over Jesuit missions to the Indians there, following the suppression of the Jesuit Order.  It was in Baja California that he met the Governor of that province, Gaspar de Portola.
A Panel of the 9th Circuit has surprisingly issued a wise decision, deciding to allow Proposition 8 to remain in place while the 9th Circuit considers its constitutionality.
This was undoubtedly the right decision. It makes no sense to force a state to marry people while knowing that a later decision could invalidate all those marriages.
One hopes that this is the beginning of a trend in reversing Judge Walker, whose rulings in this case can best be described as what happens when judicial activism meets the dictatorship of relativism.
In a remarkably good article here at newgeography, Joel Kotkin details how California has been transformed from the Golden State to the state most likely to go bankrupt.  He sums up his argument as follows:
What went so wrong? The answer lies in a change in the nature of progressive politics in California. During the second half of the twentieth century, the state shifted from an older progressivism, which emphasized infrastructure investment and business growth, to a newer version, which views the private sector much the way the Huns viewed a city—as something to be sacked and plundered. The result is two separate California realities: a lucrative one for the wealthy and for government workers, who are largely insulated from economic decline; and a grim one for the private-sector middle and working classes, who are fleeing the state.
Kotkin notes that government spending was completely out of control prior to the present Great Recession:
Between 2003 and 2007, California state and local government spending grew 31 percent, even as the state's population grew just 5 percent. The overall tax burden as a percentage of state income, once middling among the states, has risen to the sixth-highest in the nation, says the Tax Foundation. Since 1990, according to an analysis by California Lutheran University, the state's share of overall U.S. employment has dropped a remarkable 10 percent. When the state economy has done well, it has usually been the result of asset inflation—first during the dot-com bubble of the late 1990s, and then during the housing boom, which was responsible for nearly half of all jobs created earlier in this decade. Continue reading →
People justly tire of the term "culture war" and find themselves asking, like the philosopher Rodney King, "Can't we all just get along?"
And yet watching the disparate reactions to yesterday's Federal Court ruling overturning California's Proposition 8 (for now) it struck me that the culture war terminology is quite apt. What is termed the culture was is essentially a zero sum game over which of two roughly equally numerous groups will be allowed to define the dominant understandings of culture and society in our country. by taking this to the federal level, same sex marriage advocates have made it clear that no degree of regional acceptance is satisfactory — their understanding of the nature of marriage must be the single dominant understanding enforced throughout the country, and those with a traditional understanding of marriage must be the ones who find themselves aliens within their country. And, presumably, is same sex marriage advocates lose, they will in turn consider themselves aliens within the country. Given that it is the most basic units and purposes of society which are in dispute, it seems hard to see how it can be any other way. And while the dispute is to an extent regional, it is much more so philosophical and ideological, making the culture war more resemble the Spanish Civil War than the American. Every city and region has representatives of both sides.
A few short years ago the mere suggestion that the Son of God, His Apostles and Saints would face arrest for hate speech would have seemed absolutely ludicrous. However, events have spiraled out of control across the western world. In his opinion that strikes down California's recently voter approved marriage law, Judge Vaughn Walker wrote that those who speak in the name of religion to put across their views that same sex marriage is wrong are "harmful to gays and lesbians."
Across Europe and Canada, faithful Christians speaking out for traditional marriage face the threat of being hauled off to court for citing the teachings of the Catholic Church and various Evangelical Churches. Where will this all end? Some see a great persecution coming against the Christian faithful. Though possible, one need remember that the Christian faith always grew when persecuted.
The Catholic Church has long taught that some individuals have an inclination toward same sex attraction; they are to be loved as all people are to be loved. The Church teaches that these feelings are not to be acted upon. The Church goes on to teach that all individuals are given a cross to carry in this world and for those who are same sex attracted; this is their cross. An organization exists for those who are same sex attracted called COURAGE. It has many chapters and members.
Recently a profile was done in The New York Times on same sex attracted Eve Tushnet, the Ivy League educated Catholic daughter of Harvard Law professors. She has chronicled her growth in Catholicism and the logic of the Church's teachings on sexuality. For years the Catholic Church took some heat from some quarters of Christianity for not stating that anyone who is same sex attracted would be going to hell. The Church now is facing a maelstrom of vitriol from those who claim the Church hates homosexuals.
For the Church to change her teachings would be to deny not only what Christ said (Matthew 11:20-24,) but his Apostles, not to mention Saint Paul's lengthy discourse on the subject (Romans 1:26-28, 1 Corinthians 6:9-10.)  In addition to the Apostles and saints, there is a rich history of saints writing on the subject, particularly the Early Church Fathers like Saint Augustine, St Justin Martyr, St. Basil and St John Chrysostom as well as Church intellectuals like St Thomas Aquinas, Saint Albert the Great (the greatest scientist of his time,) along with mystics like St Catherine of Sienna to name but a few. To say that the greatest minds of their respective eras were all wrong is simply breathtaking.
Many who disagree with the Church tend to forget that homosexuality was much more common and approved of by the Roman government in the early Christian era than it is even in 2010. Many in the upper echelons of Greek and Roman culture experimented with all sorts of sexual practices. It would have been far easier for Jesus, the apostles, saints and popes to approve of this conduct than it would to disapprove of it. Christianity might have grown at a faster pace. However, there was a reason for this swimming against the tide, and the faithful accepted it.
I must confess that today's judicial ruling out of California which overturned Proposition 8 has riled me up, suprisingly so. I heard about the ruling while listening to the livestream of a tech podcast in which one of the three podcasters is a lesbian (previously "married" in CA) and the other two (middle-aged married men) evidently supported the decision. The ease with which they threw out bromides ("finally, equality!") bothered me, primarily because it revealed two things: 1. a group of intelligent people couldn't grasp that there might be real objections to same sex "marriage", and 2. as I've noted previously, too many (probably most) Americans simply don't understand the essential nature of marriage. Simply put, the state's interest isn't strong feelings or commitment… it's children. And — to state the obvious — a homosexual relationship isn't structured towards procreation the way marriage is.
By now I'm sure you all know that Proposition 8 was struck down by a federal judge. Who knows what will happen on appeal. There is much to be said, but I want to focus on one narrow and possibly tangential point. This phrase from the judge's ruling, a phrase being reposted on facebook in many statuses:
"A private moral view that Same-sex couples are inferior to opposite-sex couples is not a proper basis for legislation."
The absurdity of that sentence really struck me. There was nothing "private" about the view of the "superiority" of hetereosexual couples. It has been carried on through generations of communities and in the present day was represented by 52% of Californians. How a popular decision that represented thousands of years of ethical thinking and concern for the family became a private morality is baffling.
More troubling is the implication of the judge that a "moral view" is not a proper basis for legislation. Since when has this been the case? Our laws on pedophilia, minimum wage, health care, torture, human rights, etc. are based at least on part on "moral views," views that in some respects may be just as if not more private than the ones the judge rejects today.
If morality is not a basis for legislation, what on earth is? Morality guides us in making decisions; without a moral or ethical compass (or perhaps even without a religious one) there is no basis for legislation to be made. Laws are supposed to help make society run better, but there is no way to make society run better unless you have a notion of what a "better society" looks like, and you don't get to that notion without morality.
State recognition of homosexual marriage is one thing, but this ruling attacks the foundation of our government. Morality must have a place in the public sphere and must be one of the foremost foundations of legislation.
To be sure, the judge is simply smoke-screening for the fact that he is imposing his own standards of morality. But the fact that his statement rejecting a moral basis for legislation is being so celebrated should worry all Americans.
A roundup of recent political news.
1.  Nikki Haley, see the above video, crushed her opponent in the runoff 65-35.  She survived bizzare accusations of infidelity, attacks on whether she is a Christian, her parents are Sikh immigrants, and outright racism.  She is only 38 years old, her youth being something she has in common with the new generation of conservatives running and winning this year.  She has a 20 point lead on her opponent in the general election and is the odds on favorite to win in the fall and be the next governor of South Carolina.
2.  Tim Scott handily won his runoff against Paul Thurmond for the Republican nomination for Congress from South Carolina 1.  This is a heavily Republican district, so Mr. Scott, who many consider to be the most conservative member of the South Carolina legislature, will now almost certainly be the first black Republican congressman from South Carolina since Reconstruction.
3.  The bad news for the Democrats for November just will not stop.  Gallup released a poll this week which shows a huge enthusiasm gap in favor of the GOP.
The current average is based on four measures of this enthusiasm question since February, including the recent June 11-13 USA Today/Gallup poll. In that poll, 53% of Republicans said they were more enthusiastic than usual about voting and 39% were less enthusiastic, while 35% of Democrats said they were more enthusiastic about voting and 56% were less enthusiastic.
Republicans' net score of +14 more enthusiastic in the latest poll compared with the Democrats' net score of -21 represents the largest relative party advantage Gallup has measured in a single midterm election-year poll. More generally, Republicans have shown a decided relative advantage in enthusiasm throughout 2010, averaging a net score of +28, compared with Democrats' net score of 0.
(Gallup instituted a separate enthusiasm question in March on its Daily tracking survey, which asks voters to say how enthusiastic they are about voting this year as opposed to comparing their current enthusiasm to their enthusiasm in prior elections. This new enthusiasm question lacks a historical trend but has also shown a consistent Republican advantage throughout the year.)
The 28 percentage-point party difference in net scores on the "more enthusiastic than usual" question in 2010 is the highest Gallup has measured in a midterm election year, with 1994′s 17-point Republican advantage the only other midterm election-year gap coming close. (See the table at the end of the article for full data by party.)
The Left in this country has been having a hissy fit over conservatives on the Texas State School Board amending the social studies standards in that state.  For example, California State Senator Leland Yee (D. San Francisco) has introduced a bill that would require the California Board of Education to be on the lookout for any Texas content in reviewing public school textbooks.  He also makes the hilarious statement that the Texas curriculum changes pose a threat "to the apolitical nature of public school governance and academic content standards in California."  This in a state where the legislature has instituted a Harvey Milk Day to propagandize students in the gay rights agenda, and where the California Education Association, the teacher's union, is the largest spender on politics in the state.
To support the meme of the Left that evil conservatives were perverting educational standards in Texas, the Washington Post wrote a hit piece that may be read here.  Ann Althouse, law professor and blogger decided to compare the claims of the Washington Post to the new standards.  Here is what she found:
Let me embarrass the Washington Post. Below, the material from the WaPo article, written by Michael Birnbaum, is indented. After the indented part, I've located the relevant quote from the Board of Education text, found here. (I'm searching 3 PDF documents: Economics with Emphasis on the Free Enterprise System and Its Benefits Subchapter A. High School; Social Studies Subchapter B. Middle School; Social Studies Subchapter C. High School.)
The Washington Post writes:
The Texas state school board gave final approval Friday to controversial social studies standards….
The new standards say that the McCarthyism of the 1950s was later vindicated — something most historians deny –…
The students are required to "describe how McCarthyism, the House Un-American Activities Committee (HUAC), the arms race, and the space race increased Cold War tensions and how the later release of the Venona Papers confirmed suspicions of communist infiltration in U.S. government…" The word "vindicated" is inflammatory and unfair. What is the Washington Post saying historians deny? One can be informed of the reality of what the Venona Papers revealed about communist infiltration into the U.S. government and still understand and deplore the excesses of "McCarthyism."
…draw an equivalency between Jefferson Davis's and Abraham Lincoln's inaugural addresses…
Students are required to "analyze the ideas contained in Jefferson Davis' inaugural address and Abraham Lincoln's ideas about liberty, equality, union, and government as contained in his first and second inaugural addresses and the Gettysburg Address." The word "equivalency" is uncalled for. The requirement is to analyze, not to be indoctrinated that the ideas are the same.
… say that international institutions such as the United Nations imperil American sovereignty…
What I'm seeing is "explain the significance of the League of Nations and the United Nations" and "analyze the human and physical factors that influence the power to control territory, create conflict/war, and impact international political relations such as the United Nations (UN), the European Union (EU), or the control of resources." Where is the language that can be paraphrased "imperil American sovereignty"?
…. and include a long list of Confederate officials about whom students must learn.
Students are required to "explain the roles played by significant individuals and heroes during the Civil War, including Jefferson Davis, Ulysses S. Grant, Robert E. Lee, Abraham Lincoln, and congressional Medal of Honor recipients William Carney and Philip Bazaar." Only Davis and Lee were Confederate officials! There is also this: "describe the role of individuals such as governors George Wallace, Orval Faubus, and Lester Maddox and groups, including the Congressional bloc of southern Democrats, that sought to maintain the status quo [in the Civil Rights Era]." That's obviously not from the Civil War, but I can see why it's annoying to Democrats.
They also removed references to capitalism and replaced them with the term "free-enterprise system."
The document on economics does use the term "free enterprise system" throughout, but students are required to "understand that the terms free enterprise, free market, and capitalism are synonymous terms to describe the U.S. economic system," so what is the problem?
Virtually everything cited in the article to make the curriculum seem controversial is misstated! Appalling!
ADDED: Birnbaum had an article in the previous day's Washington Post that does contain quotes, and these have to do with changes that went through on Thursday (and which do not — but should! — appear in the documents that are available at the Board of Education website):
Students will now study "efforts by global organizations to undermine U.S. sovereignty," an addition late Thursday evening encouraged by board member Don McLeroy (R), who has put forward many of the most contentious changes….
Another one of the seven conservative board members, David Bradley (R), added a list of Confederate generals and officials to the list of topics that students must study.
…
This provides support for Birnbaum's statement that the standards "include a long list of Confederate officials about whom students must learn." And it answers my question "Where is the language that can be paraphrased 'imperil American sovereignty'?" My criticisms about "vindicating" McCarthyism, "the equivalency between Jefferson Davis's and Abraham Lincoln's inaugural addresses," and the term "free-enterprise system" remain.
I have not been defending the Texas standards, only attacking the quality of the journalism that fails to quote or link to a text that is referred to. Birnbaum's Friday article contains some useful quotes (though still not a link to the whole text). The Saturday article was unanchored to text and forced me to look for what I could find on line. I'm also criticizing inaccurate paraphrasing, like the use of the words "vindicating" and "equivalency." Birnbaum's take on the standards might be true, but in an article that refers to a text, I do need to see the text. Paraphrasing, without the text, raises suspicions, and I don't apologize for having those suspicions.