C.S. Lewis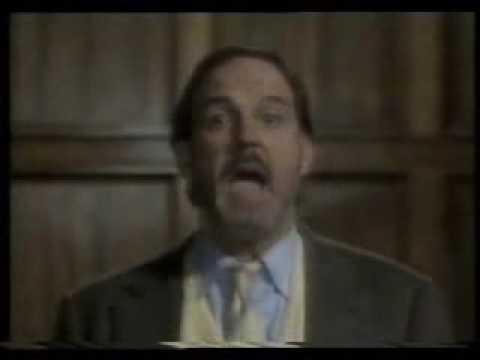 Hattip to co-blogger Darwin Catholic.  John Cleese, one of the brighter lights of Monty Python, warns us of the dangers of extremism.  Well, thank God for moderates!  Not so fast.  Benjamin Franklin reminds us that there are extreme moderates:
Continue reading →
I divide the causes of human laughter into Joy, Fun, the Joke Proper, and Flippancy. You will see the first among friends and lovers reunited on the eve of a holiday. Among adults some pretext in the way of Jokes is usually provided, but the facility with which the smallest witticisms produce laughter at such a time shows that they are not the real cause. What that real cause is we do not know. Something like it is expressed in much of that detestable art which the humans call Music, and something like it occurs in Heaven—a meaningless acceleration in the rhythm of celestial experience, quite opaque to us. Laughter of this kind does us no good and should always be discouraged. Besides, the phenomenon is of itself disgusting and a direct insult to the realism, dignity, and austerity of Hell.
Fun is closely related to Joy—a sort of emotional froth arising from the play instinct. It is very little use to us. It can sometimes be used, of course, to divert humans from something else which the Enemy would like them to be feeling or doing: but in itself it has wholly undesirable tendencies; it promotes charity, courage, contentment, and many other evils.
                                                                 CS Lewis, The Screwtape Letters
My family and I had a great time on our vacation.  Gen Con was grand as it always is, and, as the picture at the top of the post indicates, I made a new friend!  (I am the one who is not green.)
During vacations I attempt to studiously ignore the news, forget about the Law, and focus in on my family and fun.  I find that a bit difficult to do, as I always take a great deal of interest in the noteworthy events of the day, and my legal practice tends to be fairly consuming of my time during non-vacation periods.  Fortunately my family I also find fascinating, and after a day or two I am in full vacation mode and everything but my family fades into the distance for a time.
Alas, vacations always end.  When I go back to my office on Monday, I know that I will have many messages to return, and a full schedule of appointments and court appearances to deal with.  Back home with the internet, I will spend at least an hour each day getting up to speed with current events, and writing my blog posts, and my life proceeds in its familiar non-vacation manner.
It would be easy for me to think that the vacation was a temporary illusion and the way I normally spend my life the reality, but this is incorrect.  God gives us this life as an entirety and it is not for us to divide it.  Our different activities each year and each day are merely facets of the time on this planet we have as a free-will gift from our Creator.  What we do with the time, good and bad, is up to us, but no portion is less our reality than any other portion.  It is our task to enfuse everything we do with love of God and love of our neighbor.
At the risk of being all-books-all-the-time around here, (and really, if one is going to run risks, that's not a bad one to run, is it?) I can't this. I've been working through a lot of analysis at work lately, which involves long periods of sitting at my desk alone wrestling with Excel and Access, and to help stay on task I've been listening to John Cleese reading C. S. Lewis's The Screwtape Letters. It's probably been ten years since I read Screwtape, and I'd forgotten how quotable it is.
These two sections particularly struck me. The first about the tactic of getting the temptee to focus on loving those he doesn't actually know, while disliking those he actually interacts with on a daily basis.
[from Screwtape Letter #6]

As regards his more general attitude to the war, you must not rely too much on those feelings of hatred which the humans are so fond of discussing in Christian or anti-Christian periodicals. In his anguish, the patient can of course be encourage to revenge himself by some vindictive feelings directed towards the German leaders, and that is good so far as it goes, but it is usually a sort of melodramatic or mythical hatred directed against imaginary scapegoats. He's never met in real life. They are lay figures modeled on what he gets from the newspapers. The results of such fanciful hatred are often most disappointing. And of all humans, the English are, in this respect, the most deplorable milksops. They are creatures of that miserable sort who loudly proclaim that torture is too good for their enemies and then give tea and cigarettes to the first wounded German pilot who turns up at the back door. Do what you will, there is going to be some benevolence as well as some malice in your patient's soul. The great thing is to direct the malice to his immediate neighbors whom he meets every day and to thrust his benevolence out to the remove circumference, to people he does not know. The malice thus becomes wholly real, and the benevolence large imaginary.
Continue reading →
One of my favorite actors from the Golden Age of Hollywood is Claude Rains.  Throughout his career he brought vibrant intelligence and a world weary cynicism to his roles.  From his screen personae, it might be assumed that Rains was an English aristocrat educated at elite English "public" schools.  Actually he was London Cockney, and had a very pronounced Cockney accent and a speech impediment as he was growing up.  He served gallantly in World War I in the Royal Army in the London Scottish Regiment, rising from private to captain, and being blinded in one eye as a result of a gas attack.
He quickly achieved post war success in England as an actor.  He began acting in American films and became an American citizen in  1939.  His first big hit was the title role in The Invisible Man in 1933.  He went on to achieve stardom with unforgettable roles, such as Prince John in Robin Hood (1938), Senator Joseph Paine in Mr. Smith Goes to Washington (1939) and, doubtless the role he is most known for, Captain Renault in Casablanca (1942):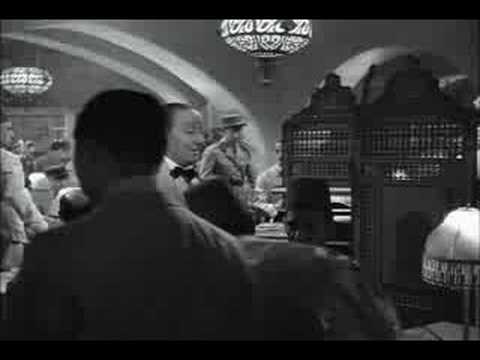 In 1946 Rains appeared in probably the most unusual role in his career as Satan in Angel On My Shoulder.  The plot involves Satan's attempt to use a deceased gangster, Eddie Kagle, played by Paul Muni, to discredit a living judge the gangster resembles.  The film is filled with bon mots by Rains, including him asking "What in my domain is that?" in reference to a ruckus caused by Eddie Kagle after he arrives in Hell.  The film has a rather profound sequence where Satan, or "Nick" as he is referred to in the film, expresses his exasperation with God for taking such concern over mortals.  He cannot understand why he loves them.  I suspect that is the case with the real Devil, and that the love of God is a complete mystery to him.  As CS Lewis noted in his The Screwtape Letters: Continue reading →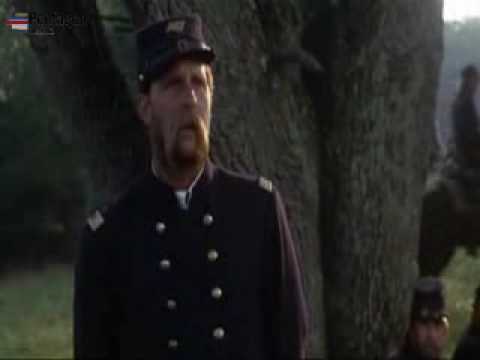 When You Go Home, Tell Them Of Us And Say, For Their Tomorrow, We Gave Our Today.  Inscription on the memorial to the dead of the British 2nd Division at Kohima.
We have made men proud of most vices, but not of cowardice. Whenever we have almost succeeded in doing so, God permits a war or an earthquake or some other calamity, and at once courage becomes so obviously lovely and important even in human eyes that all our work is undone, and there is still at least one vice of which they feel genuine shame.  CS Lewis, Screwtape Letters
Sometimes simple questions can help illuminate great truths.   Why do we honor veterans? 
 Today is Veterans Day.  Ironically, many veterans will be working today as the "holiday" is mostly one solely for government workers, and most veterans in the private sector will be on the job today.  Veterans Day was originally Armistice Day and was observed to recall the ending of that conflict on November 11, 1918 and to honor the American veterans who served in it.  After World War II, veterans of World War I, many of whom had sons who served in World War II, spearheaded a move to change the name to Veterans Day to honor all Veterans.   Legislation changing the name of the holiday was passed by Congress and signed into law by President Eisenhower on May 26, 1954.  All well and good, but why do we set this day aside to honor those who have served in the military?
One veteran of World War I, CS Lewis, perhaps can help us understand why we honor veterans.  Lewis served on the Western Front as a Second Lieutenant in 1917-1918 until he was  wounded on April 15, 1918.  Lewis, the future Oxford Don, was an unlikely soldier and he wrote about his experiences in the War with humorous self-deprecation.  However, he had immense respect for those he served with, especially the enlisted men under his command, for their good humor and courage under the most appalling circumstances.  His war experiences had a vast impact on Lewis, as can be seen in his Screwtape letters, where Lewis writes about war. Continue reading →
The following is from Alex Birko of the A.V. Club reporting on C.S. Lewis's book, The Great Divorce, being produced into a movie:
Last week marked the arrival of the trailer for the third "Chronicles Of Narnia" movie, The Voyage Of The Dawn Treader, and as everybody knows, C.S. Lewis news always comes in twos. It appears that Lewis' religious allegory The Great Divorce is the latest of his work be slated for the big screen, according to Variety's announcement that production studios Beloved Pictures and Mpower Pictures are joining forces to co-produce. Children's author N.D. Wilson, known for the 100 Cupboards fantasy trilogy and his parodies of the Left Behind series, is attached to adapt the screenplay. With luck, the arrival of Mpower (The Stoning Of Soroya M.) will jump-start the project, and let it avoid the seemingly never-ending gestation plaguing the film adaptation of Lewis' The Screwtape Letters, which was announced back in 2006, scheduled for a 2008 release, and delayed until 2010. It's seen little discernable progress since.
As my wife and I are expecting in November, we've started to consider where we're going to baptize the baby. Most churches that we've seen want you to be a parishioner before they baptize you. This has brought up the question of what parish we really belong to. We've found that that's not an easy question.
Over the weekend, Tito had a post that inquired about the existence of good parishes in Las Vegas for his family. Some of the things he looks for are an orthodox priest faithful to the Magisterium, a beautiful Church, and a liturgy that aspires to beauty and lacks some of the folksy elements of post-Vatican II as well as the more scandalous aspects of the "spirit of Vatican II" like liturgical dancers.
None of those desires are unreasonable. In fact, those things are the rights of the faithful.
Perusing the local used bookstore last weekend, I came across a copy of the Third Volume of the Collected Letters of C.S. Lewis. On the whole (or, rather, through the first hundred pages or so), they make an enjoyable light read, at least for Lewis fans. He is always readable and often insightful. Moreover, the letters offer an interesting window into life in mid-twentieth century England. It's rather striking that six years after the end of the Second World War, common items like envelopes and certain foods were still either rationed or unavailable (many of the letters are expressions of thanks to sympathetic American friends who have sent Lewis one package or another). Here, in no particular order, are a few passages I found either amusing or interesting:
Writing to a U.S. Friend About the Korean War
"Seriously, though, we all sympathize with you in the position into which you have been forced; it's all very well to call it a UNO war, but so far as I can gather, it is a USA war. Have you noticed the French contribution? One gunboat!"
Plus ça change, plus c'est la même chose….
When I was growing up in the late Sixties and early Seventies the number one sex symbol going away was the actress Raquel Welch.  What little I had heard of her opinions seemed to be those of a conventional Hollywood liberal.  Therefore I was shocked by this column she wrote for CNN on the anniversary of the invention of the birth control pill:
Margaret Sanger opened the first American family-planning clinic in 1916, and nothing would be the same again. Since then the growing proliferation of birth control methods has had an awesome effect on both sexes and led to a sea change in moral values.
The cowards at Comedy Central who censored South Park after receiving death threats from Jihadists, as I detailed here and here, now show their "courage" by announcing a new show mocking Christ.  My friend Jay Anderson at Pro Ecclesia gives us the details:
"Fresh off of heavily editing a depiction of Mohammad in "South Park" following threats from practitioners of the "Religion of Peace", the "edgy" comedy network, Comedy Central, shows its artistic "courage" in announcing a new series blaspheming Jesus Christ:
Comedy Central might censor every image of the Prophet Muhammad on "South Park," yet the network is developing a whole animated series around Jesus Christ.
In the face of an ever-emerging "culture of death," the ancient truth that death is a mystery and not a "problem" is needed more than ever. To designate death as a problem implicitly suggests a need for a remedy, which underlines the modern assumption of possession of the resources necessary to exercise technical mastery over the "problem"—in this case, death. The predominance of the technical solution over the respectful awe rightly due in the face of something greater than us puts mankind in quite a predicament.
The Church, as Pope John Paul II attentively reminded us in Redemptor Hominis, is the guardian of transcendence. This image of the Church is particular fitting in dealing with complex ethical questions of life and death. In recent times, the very mystery of death—real death—has been debated extensively as it relates to the theory of "brain death," which is effectively interrelated to ethical questions regarding organ donation.
Catholics see death in the light of divine revelation. Death, the fruit of original sin, now exists as the means by which we participate in the Passover of Our Lord, passing from death into new life. Death is not the end of our human existence; to say otherwise would be an embrace of the fallacious pagan trap of modern philosophical thought overflowing with agnostic existential anxiety over this very unsettling question.
Hattip to Patterico's Pontifications.  Worse Than Murder, Inc, aka Planned Parenthood, has written a guide entitled Healthy, Happy and Hot.  It is subtitled a Young Persons Guide to Their Rights, Sexuality and Living With HIV.
This pamphlet is truly based upon irony in that if there is one organization more dedicated to promoting sexual promiscuity other than Worse Than Murder, Inc, I am unaware of it.  From passing out contraceptives to kids without parental consent, to promoting the idea that sex is the be all and end all of life, to killing the inevitable offspring that result from sexual activity between men and women, Planned Parenthood has done everything possible to promote a cultural atmosphere in which sexually transmitted diseases can run rampant.
So a teenager who has followed the advice of Worse Than Murder Inc and has HIV now is supposed to look to them for guidance?  I honestly sometimes think that Satan has a deep streak of the dark comedian about him.
Well, what sort of advice does Planned Parenthood dispense to their victims who have a fatal illness?    On page one the pamphlet stresses that people with HIV have a right to express and enjoy their sexuality.  But of course!  For Worse Than Murder, Inc, life boils down to:  "I fornicate therefore I am."
In regard to disclosing the fact that a person has HIV to someone they are having sex with, the pamphlet states:
Some countries have laws that say people
living with HIV must tell their sexual
partner(s) about their status before having
sex, even if they use condoms or only
engage in sexual activity with a low risk
of giving HIV to someone else. These laws
violate the rights of people living with HIV
by forcing them to disclose or face the
possibility of criminal charges.
What about the well-being of those people who might be infected by you or have been infected by you?  Page 3 indicates that those people really have to take second place behind number one:
You know best if and when it is safe
for you to disclose your status.
There are many reasons that people
do not share their HIV status. They
may not want people to know they
are living with HIV because of
stigma and discrimination within
their community. They may worry
that people will find out something
else they have kept secret, like they
are using injecting drugs, having
sex outside of a marriage or having
sex with people of the same gender.
People in long-term relationships
who find out they are living with HIV
sometimes fear that their partner
will react violently or end the
relationship.
Sharing your HIV status is called
disclosure. Your decision about whether to
disclose may change with different people
and situations. You have the right to
decide if, when, and how to disclose your
HIV status.