Big Government
William Teach is none too happy about the NSTB's desire to ban cellphones from the roads:
(Washington Post) The National Transportation Safety Board recommended Tuesday that all states and the District ban cellphone use behind the wheel, becoming the first federal agency to call for an outright prohibition on telephone conversations while driving.

Distracted driving, some of it due to cellphone use, contributed to an estimated 3,092 deaths in highway crashes last year, according to the National Highway Traffic Safety Administration.

So, only some of the deaths can be attributed to distracted driving. We should ban looking at scenery, since that is dangerous. And passengers. Listening to the radio. Drinking coffee. Eating. Brushing hair. Putting on makeup. Those mirrors that allow parents to look in the back. Kids. Oh, and CAFE standards, which increase the risk of death on the road.
I'm usually sympathetic to concerns about government intrusion, but this is one of those areas where government does have same rationale for interference.  The libertarian argument against government interference in our personal affairs usually comes down to opposing efforts to regulate actions that do not harm others.  But in the case of distracted driving one's actions do in fact affect others.  People generally don't have accidents only with themselves.  Oh, sure, people run off the road and slam into trees, but more often they slam into other, innocent drivers.  So actions which do put other people's lives at risk merit some kind of regulation, right?
There are a couple of practical objections to the ban.  First of all, is this really worthy of federal oversight?  One can perhaps argue that interstates are subject to the commerce clause, but this ban would apply to non-interstate driving.  Allowing the federal government to impose a mandate on the states through the threat of withholding highway funds is a pretty nasty trick and I think a clear example of overreach.
Even looking at it as a state issue this proposal poses concerns.  Last night I heard some commentators actually suggest that cell phones be disabled as soon as the car starts.  Aside from the technological issues surrounding the idea, it's a pretty absurd idea considering that in the age of smart phones cellphones are multi-functional and are used for a variety of purposes.  Even if the NTSB isn't as ambitious in its proposal, there are still problems with a cellphone talking ban.  It isn't quite unenforceable – after all, we can pretty clearly tell whether a driver is talking on his phone or not.  But it does require cops to take on an additional monitoring function that could be a waste of resources.
Now, opponents of cellphone bans often bring up other types of distracted driving.  I've often dismissed these as red herrings.  Talking on the phone does distract our focus away from driving that I don't think these other activities do.  That being said, it points to the basic flaw in a cellphone ban.  It's an attempt to regulate an obnoxious behavior.  Look, I've been stuck in endless traffic that was a result of rubbernecking.  I once was stuck in traffic in Atlanta on the way to the airport for half an hour because there was an accident on an overpass.  At these times I wish there were television monitors capturing the prime offenders on tape, resulting in said drivers being banned from driving for life. Similarly, anytime I get behind a slow driver or someone weaving I just know that they're yapping on a phone, and most times I'm proved right.  But does our annoyance with obnoxious driving behavior merit regulation?
As stated above, this particular obnoxious behavior can be life threatening.  I don't think wanting to regulate this particular action crosses the threshold into an overbearing nanny state.  But if we're truly honest, it's probably ultimately nothing more than an effort to make us feel like we're doing something to stop something that, in reality, we can't do anything about.  As we all know, every other driver on the road is a moron, and we haven't banned idiocy.
Yet.
The FCC is coming under fire from Congress for lax oversight of kids' programming.  So what's the problem?  Is Joe from Blue's Clues working a little too blue, if you catch my drift?  Are the explicit drug scenes from Yo Gabba Gabba getting a little too out of control?  Is the lack of parental oversight of Max and Ruby sending a bad message?
No, none of that.  Evidently there are too many commercials.
I am not making this up.
TV watchdog groups say the Federal Communications Commission needs to better target kids' programs that have too many commercials, and they want the commission and Congress to strengthen oversight of the Children's Television Act.

Fueling the drive is a Government Accountability Office report issued last week that highlights FCC shortcomings in enforcing the landmark 1990 law intended to raise the quality and educational value of children's programming while also limiting advertising. The report said the FCC has been lax in ensuring compliance from cable and satellite providers and questioned the commission's guidelines for determining the educational value of children's shows.
You mean to tell me there is a law out there that dictates the amount of commercials that can be shown during children's programming?  Surely you jest.
Congress crafted the law in response to a decrease in educational shows during the 1980s that corresponded with an uptick in commercial blitzes during children's programming. To shield youngsters from excessive commercials, the law restricts advertising during children's programs to 10.5 minutes per hour on weekends and 12 minutes per hour on weekdays.
I repeat: there is a law, passed by Congress, signed by a President, that actually dictates the amount of commercials that are to be shown during kids' shows.  The government of the United States deemed this an issue worthy enough of oversight.
Moreover, there are people who think the government isn't doing enough.
During the Clinton administration, the FCC was "paying attention to children's education, and the quality of children's programming improved," said Dale Kunkel, a child media expert and a communications professor at the University of Arizona.

"We slowly moved to a posture in the 2000s where they completely ignored the issue and the broadcasters offered whatever they want," he said.
Wait a second.  Broadcasters can offer programs that viewers have the option to watch, or not watch?  What is this, a free country or something?
Look, I'm all for making sure that the airwaves are generally clean for kids.  While parents have the ultimate responsibility for watching their children and making sure that the content of what they're viewing is appropriate, it's helpful to be assured that they're not going to watch all the animals from Franklin get a little too friendly (and at least they've finally had the decency to put some clothes on little bear).  But do we really need the government to dictate the quality of educational programming available, or the precise amount of commercial time airing on television?  Is there anything that busybodies won't ask the government to oversee?
You might think that the following snippet is from The Onion.  Oh, that it were.
A new law proposed in the Senate would require universities to have stricter policies against sexual harassment and have mandatory relationship training–and some free speech groups say there are problems with the law.

Earlier this month, Sen. Bob Casey, D-PA., and Sen. Patty Murray, D-Wash., introduced the Campus Sexual Violence Act (The Campus saVE Act) which would require universities to enforce new disciplinary guidelines against crimes of sexual violence. The law would amend the existing Clery Act, passed in 1990, which requires universities to report all crimes committed on campus.

While the law attempts to define and combat all manners of sexual harassment, it would also require all incoming freshman and university employees to attend mandatory classes on dating and healthy relationships.
There's really one reaction appropriate for something like this.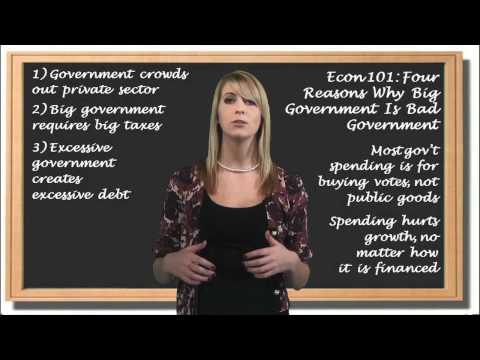 Another fine econ 101 video from the Center for Freedom and Prosperity.  The day after we learned that the Federal debt now equals the annual size of the US economy seems like an appropriate time to watch the above video.  We have attained a size and cost of government in this country which threatens to severely damage the economy which pays our bills, public and private.  This cannot go on and will not go on, either by our elected representatives finally taking steps necessary to curb the size and cost of government or through de facto national bankruptcy.
While most political pundits mull over the stunning defeat the Democrats suffered in the 2010 midterm election (some 60 seats in the House and at least seven in the Senate,) most pundits, including Catholic pundits will not have noticed a striking phenomena.  Though practicing Catholics easily went for McCain-Palin in 2008, the entire Catholic vote went for the Obama-Biden ticket somewhere between five to eight percent. Yet, in 2010 we are told that Catholics voted over 60+% against candidates who supported the Obama agenda. I have yet to see a statistic for practicing Catholics, but we can assume it is much higher than 60%. This turnaround is unprecedented in the history of political polling. Though, I do believe the majority of this is the result of economics, we are seeing a fundamental shift among Catholics. Some Catholics have abandoned the Church (and their conscience) to secularism and to entertainment based mega churches, but many Catholics now see the wisdom of Catholic orthodoxy. After the momentous mid-term election results, what a relief it is to see an open practicing Catholic as the new Speaker of the House (John Boehner,) compared to the outgoing Speaker (Nancy Pelosi) who openly defied the Teachings of the Church and her archbishop.
However, the good news doesn't just end with the incoming new speaker. There were some great Catholic victories and I will highlight two of them. Those Catholics who aren't ashamed about the 2,000 year old teachings of the Church were rewarded with unabashedly Catholic politicians like Senator elect Pat Toomey in Pennsylvania and Congressman elect Sean Duffy in Wisconsin, both reliable blue states. Toomey has been a trooper for pro-life causes while Duffy and his wife Rachel Campos Duffy have been big advocates for traditional parenting. They have a growing family and have not been ashamed of standing out in a world that is often hostile to traditional religion. Both were MTV Real World partipants and Rachel was the last one cut from being on the View. One can only imagine her going toe to toe with the likes of Whoopi Goldberg and Joy Behar (probably why she wasn't picked.)
After the liberal perfect storm victory of 2008, I found myself on the receiving end of those who said Catholic orthodoxy, and or the conservative Catholic lifestyle was going the way of the horse and buggy. However, the hangover of liberal Big Government and the moral decay that goes along with those who think every lifestyle, feeling, whim, or urge needs to be embraced has aided many Catholics to see the wisdom of the two thousand year old teachings of the Catholic Church. In addition, I am sure hearing the latest rants of Keith Olbermann and Rachel Maddow, along with reading the latest screeds against Catholic orthodoxy from the likes of Catholics like outgoing Speaker Nancy Pelosi and columnists Maureen Dowd and E J Dionne has helped many see the light.
The plummeting poll numbers of liberals coupled with a few announcements from the Holy See must have made for an eternity for the left, primarily the Catholic left. In those days leading up to election day, Pope Benedict XVI gave an address on the plight of migrants and illegal aliens. The Holy Father spoke of the compassion one must have for those on the run, but he clearly stated that nations have the right to defend their borders and accept the integrity of their nation state. This was certainly a blow to those on the Catholic left, including some clergy and even a few prelates who seemed to favor unlimited immigration.
The finishing blow for the Catholic Left occurred when it was announced that Archbishop Raymond Burke formerly of St Louis and now head of the Vatican Court was going to be made a Cardinal. If that wasn't bad enough, Cardinal Elect Burke made one of his patented unflinching addresses on the grave sin of those Catholics who vote for politicians that support abortion and same sex marriage. It was also announced that Archbishop Donald Wuerl of Washington DC was also to be named a Cardinal. Though friends with Cardinal Elect Burke, the two have sparred over whether Catholic politicians should be banned from receiving Holy Communion, something Cardinal Elect Wuerl is against. Cardinal Elect Burke has stated that the arguments used by his brother Cardinal Elect Wuerl and others, that state banning pro abortion politicians from receiving the Eucharist would politicize the sacrament and there is still much teaching to be done on the subject, are "nonsense."   Continue reading →
In a recent column Washington Post columnist, E J Dionne noted that the Tea Party movement is a great scam. Quite an indictment coming from the self described progressive Catholic who still thinks government can never be big enough and the Church should tell the faithful more about the teachings of the agnostic Saul Alinsky than that of 2,000 year old teachings of the Catholic Church. Dionne has made it his business to comment on all matter of politics and religion for quite some time. His partner in left wing chicanery is New York Times columnist Maureen Dowd who never hesitates to go for the jugular.  Though she says he she comes from humble Washington DC roots, you would never know it by how she mocks those who really came from humble surrounding and never forgot it. She probably grew up with many Sarah Palin's and Christine O'Donnell's around her. Yet, I doubt she mocked many to their face as she gleefully does now to the backs of Palin and O'Donnell.
Dionne and Dowd seem to have it backwards, they don't think citizens should voice their views about the fallacies of liberal Big Government, but they do believe everyone knows better than the divine about religion. This is quite common for liberals who often seem to think they are divine. Dionne and Dowd are part of a movement who thinks they should control government and religion, and those who disagree with them are often labeled as unintelligent; the worst sin as far as liberals are concerned. However, who is the unintelligent one? Big Government has never worked. It has only brought huge debt which has to be repaid by future generations. Individuals who go into debt face a series of tough measures. Yet Dionne and Dowd seem oblivious to this and advocate the same disastrous path for the government, the end result being tough measures for everyone.  In other words Big Government is a disaster that doesn't work.
However, Big Government isn't the only disaster Dionne and Dowd advocate. They want the Catholic Church to turn her back on its 2,000 year old teachings and embrace the Dictatorship of Relativism, so named by Pope Benedict XVI. Dionne and Dowd are happy to embrace dissident Catholics who espouse this sort of thinking. It seems Dionne and Dowd are more comfortable with the views of Marx, Alinsky and Freud than they are with Christ, St Paul, St Thomas Aquinas, St Joan of Arc and Pope Benedict XVI. Continue reading →
Less than two months after President Obama visited the Jefferson North Assembly Plant in Detroit to highlight the billion dollar government bailout of Chrysler, Chrysler UAW workers were caught on tape drinking alcoholic beverages on a 30 minute lunch break.  Not to mention what looks like marijuana joints in between swigs of grog and then littering a public park with the empties.
That's a nice liquid lunch… if it were a public holiday!
I read a lot of bad news every day, but this really tears it. A 78 year-old man named Rosco O'Neil has been charged with operating an illegal taxi service, has had his car impounded and a $2000 fine imposed upon him for offering to give a woman a ride home from a grocery store. The woman, you see, was an undercover police officer, part of a sting operation to rid society of the menace of cheap transportation for people who need it the most. Aside from the fact that this was a case of blatant entrapment, since O'Neil hadn't even mentioned money and told the woman upon her inquiry that she could give him whatever she liked, this is also a case of the inhumanity that statism breeds.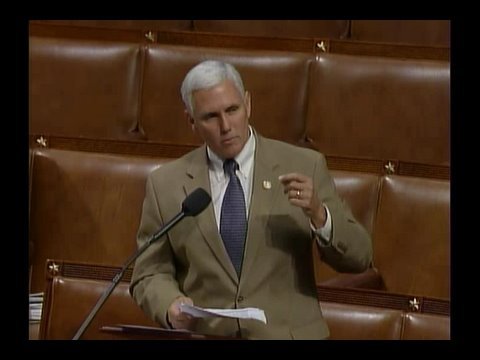 A US Government Accountability Office (GAO) report has brought out an interesting mystery in regard to the federal funds given to Worse Than Murder, Inc, aka Planned Parenthood:
A new report from the U.S. Government Accountability Office (GAO) on federal tax money funneled into Planned Parenthood and similar organizations raises more questions than it answers about the nation's largest abortion chain.