Big Government
Yes, Congress and the White House managed to punt on any real solutions to our ever-growing debt crisis, reaching a deal that raised a lot of taxes but cut no spending. Yet the real signal that we are truly doomed as a country  may have come from a bill that did not pass – not yet. The House of Representatives failed to pass a $60 billion relief bill for Hurricane Sandy, prompting Republican Governor Chris Christie to act like a petulant child who didn't receive all that he wanted on Christmas morn.
"There is only one group to blame," Christie said. "The House Majority and John Boehner."

"Last night, the House Majority failed the basic test of leadership and they did so with callous disregard to the people of my state," he said. "It was disappointing and disgusting to watch."

"Shame on you, shame on Congress."

Following his remarks, Christie doubled down on his criticism in a lengthy — and incredibly candid — press conference in which he laid into House Republicans for putting "palace intrigue" ahead of their actual jobs.

"Our people were played last night as a pawn…and that's why people hate Washington, D.C.," Christie said later. "They forget that we're the ones who sent them there."
Representative Peter King ("R" – NY) also blasted his party and even threatened quitting in anger – hours before throwing his support for Speaker John Boehner when others within the caucus attempted to oust him from leadership.
But King and Christie are just speaking out for their poor constituents who desperately need federal aid. Ummm, not exactly. Daniel Foster lists some of the items contained in this bill:
•$2 million to repair damage to the roofs of museums in Washington, D.C., while many in Hurricane Sandy's path still have no roof over their own heads.

•$150 million for fisheries as far away from the storm's path as Alaska.

•$125 million for the Department of Agriculture's Emergency Watershed Protection program, which helps restore watersheds damaged by wildfires and drought.

•$20 million for a nationwide Water Resources Priorities Study.

•$15 million for NASA facilities, though NASA itself has called its damage from the hurricane 'minimal.'

•$50 million in subsidies for tree planting on private properties.

•$336 million for taxpayer-supported AMTRAK without any detailed plan for how the money will be spent.

•$5.3 billion for the Army Corps of Engineers – more than the Corps' annual budget – with no statement of priorities about how to spend the money.

•$12.9 billion for future disaster mitigation activities and studies, without identifying a single way to pay for it.
As Foster notes, money has already been appropriated to deal with the immediate situation. And as Katrina Trinko adds, only 15 percent of the money allocated in this bill would actually be spent this year. Some emergency funding, huh? But of course the esteemed Senators from Alaska will not tolerate any criticisms of their pork requests.
These are two very real and very serious disasters that Alaskans are facing. The first being the salmon disaster which was declared a disaster by the federal government this past September – Alaskans are still waiting for relief after the devastating impact on fisheries. After Japan's generous gift of $5 million, the U.S. government needs to step up to the plate as tsunami debris poses serious navigational hazards and risks to coastal communities. Sandy remains the priority in this bill, but given that many of the dollars allocated for debris will go to charting and mapping it, this bill is a more than appropriate vehicle to bring up these disasters which have severely impacted Alaska's communities.
This fiasco highlights some things you need to know about our government, and why things will never improve. As Senator Begich's comments illustrate, there is not a dime of federal spending that will not be defended by someone. No matter how trivial, no matter how seemingly wasteful, there will always be someone out there to defend that dollar (or millions) of appropriation.
More importantly, Christie's childish reaction shows that even s0-called fiscal conservatives cannot be relied upon to remain level-headed. Surely Christie must be aware that some $20 billion or so of this bill is completely unrelated to dealing with the immediate aftermath of the hurricane. Instead of criticizing those in Congress who decided to weigh down this bill with unnecessary measures, Christie decides to demagogue the issue and blame the people who are at least trying to behave responsibly. Surely Christie could have called upon Congress to mass House Appropriations Chairman Hal Rogers's much more reasonable disaster relief bill. But that's not the Blusterer's style. This was a moment to get on the evening news, and he wouldn't have done so had he criticized Democrats.
Chris Christie is the golden child of "fiscal conservatives." If even he is unwilling to patiently await passage of a reasonably considered bill that would focus on actual hurricane relief, but instead would prefer to scream about the need for IMMEDIATE PASSAGE NOW!!!!!!!!! – then what hope is there that we can ever achieve fiscal sanity in this country.
Ace has some sobering words to consider in light of this fiasco.
Watching "fiscal conservative" Chris Christie fail to say one word about those who demand that relief for his state be bought with unrelated spending for their own states, which weren't hit by catastrophe — shouldn't it be noted that Lisa Murkowski and Don Young of Alaska won't vote for those left homeless by Sandy until some local businesses get their "cut"? — it occurs to me that he is accommodating himself to reality.

The reality is vox populi, vox dei — the voice of the people is the voice of God. And the voice of this particular shabby god has decreed that we shall be financially reckless and we should go through a national bankruptcy, and there's no sense trying to avoid it, so we'll just run up a huge tab buying multiple 65 inch 3D tvs before we crash.

Given that the people wish to spend money they do not have, and soon will not have (for all the same reasons that people with bad credit can't rent a car — your ability to borrow is precisely related to your projected future ability to make good on your loans), and will not be diverted from this disastrous course, what can anyone do?

. . .

But for now, let's go get a few of those sweet 3D TV's and watch Pirates of the Caribbean IV.

You'll think I'm a wonderful, well-providing father… for the next month or so.

After that, you may hold a different opinion of me. Major negative changes in circumstance tend to do that.

But for now– 3D TVs. Have you ever seen such a clear, sort of three dimensional picture? Aren't I your hero? At this moment, I mean.
We deserve the government we have.
———————————————
Oh, and before I hear from any wiseguys, two of my brothers had to abandon their flooded homes because of the storm.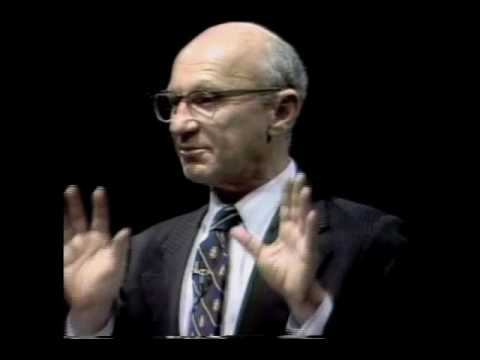 One of my pet peeves has long been the fact that most people seem to have no idea how much they pay in taxes.  The reason for this is obvious:  many of the taxes we pay, by design, are hard to keep track of.  In this category are sales taxes, utility taxes, taxes on gas, etc.  (This does not include the taxes paid by corporations and other businesses (they do not pay taxes, they collect taxes) that are passed on in higher prices for the products and services that we purchase, or in the social security share of employees paid by employers that effectively reduce the wages that employers pay employees.)  In the Wall Street Journal we find that the average worker has a tax rate of approximately 40 percent:
But tax rates are already high—much higher than is commonly understood—and increasing them will likely further depress the economy, especially by affecting the number of hours Americans work.
Taking into account all taxes on earnings and consumer spending—including federal, state and local income taxes, Social Security and Medicare payroll taxes, excise taxes, and state and local sales taxes—Edward Prescott has shown (especially in the Quarterly Review of the Federal Reserve Bank of Minneapolis, 2004) that the U.S. average marginal effective tax rate is around 40%. This means that if the average worker earns $100 from additional output, he will be able to consume only an additional $60.
Research by others (including Lee Ohanian, Andrea Raffo and Richard Rogerson in the Journal of Monetary Economics, 2008, and Edward Prescott in the American Economic Review, 2002) indicates that raising tax rates further will significantly reduce U.S. economic activity and by implication will increase tax revenues only a little. Continue reading →
President Barack Obama's debate performances could never equal the expectations of the secular faithful. Many on the far left envisioned an American society where religion was about as important to the populace and politically influential as it is in Sweden. The land of the midnight sun has been a great hope to liberals ever since religion began to erode there in the 1950s and abortion became commonplace in the 1960s. Governor Michael Dukakis famously poured over Sweden's great Welfare state enterprise to see what he might learn, which of course led to his electoral demise in 1988.
With all of his rhetorical skills, President Obama could never make Americans have a come to Pierre Trudeau, Willy Brandt, Jose Luis Zapatero (pick your favorite Western Democratic Socialist) moment like many Americans have a Come to Jesus moment over failings in their lives. Instead of realizing that not everyone can be suckered into buying Big Government swampland, the Left has taken their frustrations out on the President. If only he were talking more about rising and falling oceans and making them believe we are the ones we have been waiting for; the Left attacks the messenger and not the message.
Frank Rich, the New York Times columnist laments about this in a long New York magazine  article. The writer for the Old Gray Lady states the Americans are somehow too dumb to become like Europeans and surrender their lives to government and not God. He sees little hope and concludes the Tea Party will always prevail in the American persona rather than government control. Talk about a brain trust, can you imagine the anti-religious nuggets thrown around the water cooler when Bill Keller, the former New York Times editor was present. You may recall Keller infamously dubbed himself a "Collapsed Catholic," fortunately reported to us by former Newsweek Religion Editor Kenneth Woodward, who is not Catholic and hardly a friend of conservatives, but a principled man who couldn't take any more of the Times' hypocrisy directed at the Church. I would strongly suggest you read this The New York magazine article for if conservatives mouthed these same thoughts about minorities instead of suburbanites and rural residents, we would be blacklisted.
In my just released book, The Catholic Tide Continues to Turn, I note how the Left turned on Al Smith (the first Catholic standard bearer) after he formed the Liberty League in the mid and late 1930s and told Americans he could no longer support President Roosevelt. This startling development occurred after a number of questionable instances came to light including the Supreme Court Packing Case and the Roosevelt 1938 purge of Conservative Democrats. By 1940 unemployment was still at 14% and if had not been for World War II who knows how long unemployment would have remained in double digits. Continue reading →
SHOCKER: Teens need their mothers. Mothers can help their daughters. Even in crisis.
There's an article forthcoming in the journal Economic Inquiry by Professors of Economics, Joseph Sabia and Daniel Rees, that shows parental notification or consent laws are associated with a 15 to 25 percent reduction in suicides committed by 15- through 17-year-old women. The researchers analyzed National Longitudinal Study of Adolescent Health data collected from 1987 to 2003 and found results that are consistent with the hypothesis that laws requiring parental involvement increase the "expected cost of having unprotected sex," and, consequently, protect the well-being of young females. (Hey, they're economists.)
Here's the reasoning, taken from this paper by the same authors.
Researchers have already found, using state-level data from 1981 through 1998, that parental involvement laws reduced teen gonorrhea rates 12 to 20 percent among teen females. (Klick and Strattman, 2008)
Other recent studies provide evidence that female adolescents who become sexually active at an early age are more likely to suffer from the symptoms of depression. (Hallfors et al. 2004; Sabia and Rees 2008)
Research has shown that multiple sex partners increased the likelihood of substance abuse. (Howard et al. 2004)
It is also been found that adolescent females who had multiple sex partners were 10 times more likely to develop the symptoms of major depression than those who remained abstinent. (Hallfors et al. 2005)
There was no evidence of a similar relationship between male multiple partners and adolescent depression. (Hallfors et al. 2005)
So the hypothesis is: If parental involvement laws discourage minors from risky lifestyles that affect their physical health, then they would promote emotional health of teenage females as well. Analyzing suicide rates will give an indication since there have been many studies that link depression and suicide. The national suicide data was analyzed and that's exactly what they found – a supporting correlation. Parental involvement laws correlate with fewer suicides. Further in support, there was no evidence of a similar relationship among male adolescents, and no correlation between parental involvement laws and suicide for older women because, well, neither group would be affected by those laws.
Makes sense, right? You're probably thinking, "Did we need to pass those laws, wait and see what happened, and then count suicides?" No, we didn't, and there'd be at least some justice if the people opposing those laws would take notice.
You'd think someone who really cares about women would be able to take an objective view of this data and consider it as an appeal to our collective conscience. You'd think someone who parrots, "Trust Women!" would be consistent enough to also trust mothers who are raising teens. When the state comes between teens and their parents, it just follows that the adolescents will not be as close to their parents as they ought to be.
This only affirms what we already know. Parents of teen girls can be trusted - should be trusted for the psychological benefit of a daughter in crisis. The abortion advocate community doesn't seem as concerned about young women, though, as they are about politics and agendas. They instead say that people just want to make it harder for teens to have abortions, and that teens have a "fear of abuse" from unrelenting parents. Oh, and they'll say something about how correlation doesn't equal causation, revealing that they either are ignorant of analytical methods or, even worse, knowledgeable of them but dishonest when the results don't fit their predetermined conclusions. Some will even say that teen women should be trusted to make their own decisions even when the decision for these desperate young women is to end their own lives. Of course, we all know why Planned Parenthood doesn't want the parents involved. Ac$e$$ to abortion.
So I have a little hypothesis of my own. I predict (but would love to be proven wrong) that not a single abortion advocate will come forward and honestly reassess parental consent laws even though there is no body of data to support their premise. Could they admit that maybe, just maybe, the default condition is not that most parents of teens are abusive. Imagine!
If they trust women, why can't they trust mothers and fathers? Where does this automatic distrust of parents come from anyway? Perhaps there's a cost associated with believing that a mother has the right to kill her own child in the womb, and that cost is faith in people to love their children unconditionally at any point in life, even during difficult times.
H/T:  Michael J. New at National Review
Image: Microsoft Powerpoint
In the early days of the Clinton presidency, Rush Limbaugh ran a song parody to the tune of "Whoot! There It Is!" called "Womb to the Tomb."  It was a reaction to the proposed "Hillarycare" healthcare reform efforts.  The idea being that Democrats were hoping to create "womb to the tomb" government entitlement.  Well, Barack Obama evidently didn't realize that the song was a parody, because his campaign has now created a little slideshow called "The Life of Julia."  The slideshow presents the life of a fictionalized woman named Julia (perhaps the long lost lovechild of Barack and his fictional girlfriend Genevieve Cook) and contrasts how wonderful her life will be under the benevolent, loving care of life under Obama and contrasts it with the hollowed-out, wreck of a life that she will lead under Mitt Romney.
Here are some of the highlights:
Under President Obama: Julia is enrolled in a Head Start program to help get her ready for school. Because of steps President Obama has taken to improve programs like this one, Julia joins thousands of students across the country who will start kindergarten ready to learn and succeed.

Under Mitt Romney: The Romney/Ryan budget could cut programs like Head Start by 20%, meaning the program would offer 200,000 fewer slots per year.
At the risk of drawing Bob Beckel's ire, Head Start isn't quite the success liberals like to pretend it is, but this is just the beginning.  At every stage of her life, Julia is helped by some big government program.  According to team Obama, Julia would be a whimpering mess without the aid of big brother to help her.  Yes, this is the party that pretends conservatives are waging a war on women, yet they seem to be under the impression that women are fragile flowers completely incapable of caring for themselves without the beneficent aid of a bloated government guiding their every step.
As revealing as this little slide show is about how Obama and his minions view the role of government, I think this part, showing Julia at age 31, is most significant: Continue reading →
There is some excitement that oral arguments are going well for opponents of Obamacare.  Though oral arguments are not perfectly indicative of how the Supreme Court will vote in the end, there is some cause for guarded optimism.  That being said, even if the Court completely strikes down Obamacare, it will be something of a hollow victory.
Don't get me wrong.  There is no other correct course of action for the Court to take than to strike down the individual mandate and thus effectively kill Obamacare.  It is one of those remarkable monstrosities that happens to be both bad policy and unconstitutional.  The problem is that something this monumental is essentially being decided on the whims of a single Justice.  How did we reach the point where our basic liberties come down to what Anthony Kennedy may have had for breakfast one day?
I don't mean to be flip, but it feels like we've taken a very wrong turn somewhere along the line.  Continue reading →
"Put you on the armour of God, that you may be able to stand against the deceits of the devil.  For our wrestling is not against flesh and blood; but against principalities and powers, against the rulers of the world of this darkness, against the spirits of wickedness in the high places. Therefore, take unto you the armour of God, that you may be able to resist in the evil day and to stand in all things perfect"  Epistle of St. Paul to the Ephesian 6: 11-13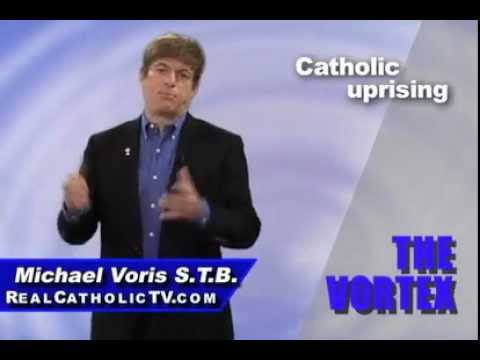 Mr. Voris is exactly right.  The American bishops are asking for a fight after having failed to feed, train and arm their military.  There is no way a single letter, as well intentioned and necessary as it is, read from the pulpit on a single Sunday, urging us to call our elected representatives, is going to save our freedoms and protect our right to practice the faith that Christ handed to us.  It will not help catechize the silly young woman mentioned in the Real Catholic video, nor will it educate the nation as to why the Church teaches abortion, artificial contraception and sterilization are evils.
I hate to say this but in many ways the bishops almost deserve to be ignored. Truth be told, they have lost an immense amount of respect among the devout laity (the non-devout obviously having no respect for them). This is not a loss of respect for the position,  but for the men and the way they hold it; weak and timidly.  The result is a wasteland of liberalism and heresy that is to be found in so many parishes across our nation.  Now, after having the President of the US attempt to force them into committing mortal sin, they want the help of those few who actually believe, practice and uphold the faith to come to the rescue. Continue reading →
In a bizarre way President Barack Obama, through his Health and Human Services Mandate (HHS) has united religious orthodoxy across the spectrum as never before. In its wake liberal religiosity is going the way of striped pants, bell bottoms and lava lamps; something that is only seen on rare occasions usually when too much alcohol is flowing. At the precipice stands liberal Catholicism, for soon there will be no need for them to retain any religious presence. Liberal Catholic mouthpieces like the National Catholic Reporter are destined to go the way of so many other products whose users outgrew the usefulness of what they read and believed.  Mainline liberal churches have imploded all the while the numbers of Catholics and Evangelicals continue to grow. Apparently the liberal religious elite are so smart, they have disappeared into the mists of history.  Even if the current baby boomers remain religious, their liberal minded children have by and large abandoned the faith to the whims of Hallmark and Deepak Chopra styled spirituality.
In my last book The Tide is Turning Toward Catholicism, I noted that having worked in the Church with a good deal of liberals I cannot think of a single instance in which their children retained their liberal views and also practiced their Catholic faith. I have met their children and while some have become Evangelicals and others have seen the light and come over to orthodox minded Catholicism; those who have remained liberal would only darken a church door if a close relative passed away. Sadly not only have they left their faith but many can't find a single good thing to say about it. Their compliments are reserved for Big Government and Libertinism.
I am not writing this to sound clever or flippant or negative, simply to relate what I see. In many ways, the tide is turning like never before, and we can't say that Jesus didn't tell us that wheat would be separated from the chaff. Indeed we can't serve two masters and the liberals by and large have thrown their lot in with the Herod's of the world. While the liberal elite pretend to live oh so sophisticated lives; they in reality are nothing more than a fallen character in a 1980s hair band ballad video, succumbing to the vices on Sunset Boulevard that the liberal elite relegated to some degenerative red state tourist. As angry as we may be at the religious left's venom and their apostasy, they most certainly need our prayers and we should never forget that supposedly wise people can be fooled as much as anyone by the dark side.
In my previous article, I noted the striking metaphor of the pall of smoke hanging over the Acropolis in Athens caused by rioting Greeks who could no longer pay for their extravagant lifestyle. They are merely the first example of a culture that has aborted and contracepted itself into oblivion, prophetically predicted by Pope Paul VI in his encyclical Humanae Vitae. For the Greeks, Big Government had the answers and their Epicurean ancestors had the lifestyle that seemed oh so appealing. However in reality they couldn't pay the bills because charged with the simple mission of reproducing they felt it too complicated of a task. Continue reading →
Occasionally the haughty and arrogant become so full of themselves, they are deluded into thinking that by their sheer will and intellect they will convince a sizeable part of the populace to give up their beliefs. The current administration illustrated this very point when they announced last month that every group will be forced to abide by the dictates of the governmental health care plan. All employers must provide birth control coverage in their health care plans as well as the morning after abortion pill. (Churches were given an exemption but churches are a small part of church related institutions, such as hospitals, schools, universities etc.)
The prairie fire started by President Barack Obama's Administration wasn't immediately reported by the mainstream media. Surely some in the mainstream media must have thought few Catholics would care if a bunch of old bishops read a letter from the pulpit that would go in one ear and out the other. Well of course,  at least the "enlightened Catholic populace" who voted for President Obama would surely come to this conclusion. Those who would care wouldn't vote for the President anyway, the liberal talking heads surmised. This shows how ill informed many in the mainstream media have become; for since the last 20 years or so increasing numbers of newly appointed bishops and cardinals have been far more orthodox in their beliefs and far less willing to appeal to the whims of the political world.
When I first heard the news, I thought there must be some sort of mistake; surely any freshman majoring in Political Science would realize that rankling the feathers of any major swing state voting bloc especially that of Catholics would make little sense. Yet even after some in the mainstream media awoke from their militant secular slumber, the White House insisted that this dictate would remain because of the "deeply held beliefs of the President."
This created an opening for the Republican Primary candidates who pounced on the issue, none more than former Speaker Newt Gingrich who called it, "President Obama's War on The Catholic Church." Traditional and conservative minded people of all faiths immediately expressed shock at the decision of the White House. Even liberal columnist EJ Dionne wrote a scathing column saying, "The President had thrown him and his fellow Progressive Catholic allies under the bus." Naturally the liberal media and the likes of Congresswoman Nancy Pelosi rushed to the President's defense. MSNBC's Ed Schultz, seemingly unaware of the White House decision, wondered what on earth Newt Gingrich was talking about with "Obama's War on the  Catholic Church," which Gingrich stated in his concession speech following the Florida primary. Former Speaker Pelosi did her best Richard Rich imitation saying she "stood firmly with the Obama Administration." Continue reading →