Benghazi-9/11/12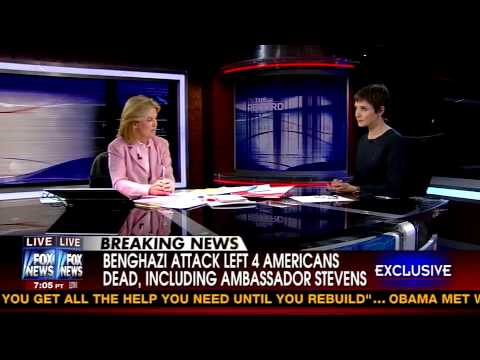 Each day we learn a bit more about what happened at Benghazi and each day it looks worse for the Obama administration.  Jennifer Griffin at Fox News has done yeoman work on this story:
Fox News national security correspondent Jennifer Griffin had breaking news tonight regarding the attack on the United States consulate in Libya. She reported that top administration officials decided on the night of September 11th, 2012 after the attack had already begun, not to call together the Counterterrorism Security Group (CSG).
CSG is an interagency group that specializes in both hostage situations and any terror attack on U.S. interests. That decision, according to senior military and intelligence officials, may have stymied some of the response to the attack.
According to senior military officials, the administration also did not deploy the interagency team made up of Department of Defense, FBI, CIA and State Department: the Foreign Emergency Support Team (FEST). It was decided that FEST was not to be sent to coordinate an on-the-ground response and help facilitate the FBI's interests into Benghazi. It took 24 days for the FBI team in Libya to gain access to the compound.
The administration also received a direct report from the ambassador in Libya on August 15 which detailed his fears that the Benghazi consulate was vulnerable to attack: Continue reading →
You don't want the truth because deep down in places you don't talk about at parties, you want me on that wall, you need me on that wall. We use words like honor, code, loyalty. We use these words as the backbone of a life spent defending something. You use them as a punchline. I have neither the time nor the inclination to explain myself to a man who rises and sleeps under the blanket of the very freedom that I provide, and then questions the manner in which I provide it. I would rather you just said thank you, and went on your way, Otherwise, I suggest you pick up a weapon, and stand a post. Either way, I don't give a damn what you think you are entitled to.
I have always enjoyed the speech of Jack Nicholson in A Few Good Men because it contains quite a bit of truth in it, and I have regretted that the words are placed in the mouth of the villainous Colonel Jessup.  In regard to fallen American heroes Tyrone Woods and Greg Doherty it is completely, and righteously, applicable.
The higher-ups in the Obama administration who turned their backs on Woods and Doherty could never understand such men.  It was no part of their mission to supply embassy security.  Instead, after the Benghazi attack began, Tyrone Woods asked for permission to go and risk his life to rescue the embassy personnel.  He was denied permission two times, and he went anyway.  He was unarmed initially, picking up his weapons from what he found on the ground, the cast away arms of the Libyan mercenaries who were supposed to provide security at the consulate and who ran when the attack began.  He rescued 20 embassy personnel and got them to the CIA annex, where they were evacuated while Woods, joined by Doherty who arrived in Benghazi after the attack began, engaged in a lop sided fight against some 150 to 200 attackers.  During this time they gave live intelligence to their CIA higher-ups and requested military aid.  The CIA has denied that it was anyone from the CIA who vetoed the aid.  So, Doherty and Woods fought their own personal Alamo alone, slaying some 60 of their foes, until they were killed at their machine gun by a mortar round some six hours and twenty minutes from the time the attack began.
Doherty and Woods had their lives taken from them, fighting for their country and to save others.  They epitomize what the term honor means.  To the White House higher-ups who denied them aid, perhaps Doherty and Woods seemed to be fools:  "Didn't they realize that personal survival is the be all and end all?  They were idiots for sticking their necks out!  Now we have this political mess to clean up!"  Yeah, it is easy to visualize both curses and laughter being aimed at the spirits of these men.  The Seal Code these men lived and died by would be literally incomprehensible to the people who made the decision not to send them aid:   1) Loyalty to Country, Team and Teammate, 2) Serve with Honor and Integrity On and Off the Battlefield, 3) Ready to Lead, Ready to Follow, Never Quit, 4) Take responsibility for your actions and the actions of your teammates, 5) Excel as Warriors through Discipline and Innovation, 6) Train for War, Fight to Win, Defeat our Nation's Enemies, and 7) Earn your Trident every day. Continue reading →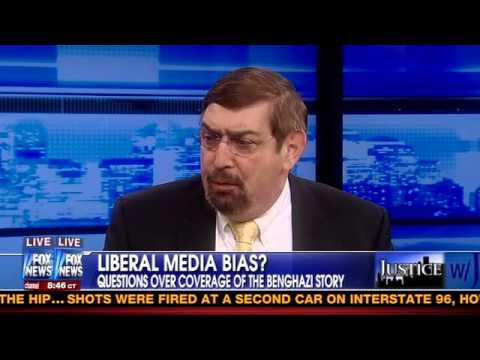 Pat Caddell, Jimmy Carter's pollster and a long time Democrat political operative, said it all last night on the Jeanine Pirro show on Fox  about the Benghazi coverup and the unwillingness of much of the Mainstream Media to cover it for fear that it will devastate the re-election prospects of Obama:
"been in the tank on this in a way I've never seen… I am appalled right now. This White House, this President, this Vice President, this Secretary of State, all of them, are willing apparently to dishonor themselves and this country for the cheap prospect of getting reelected…willing to cover up and lie. The worst thing is the very people who are supposed to protect the American people with the truth – the leading mainstream media…they have become a threat, a fundamental threat to American democracy and the enemies of the American people… these people have no honor… coverup is too nice of a word…" Continue reading →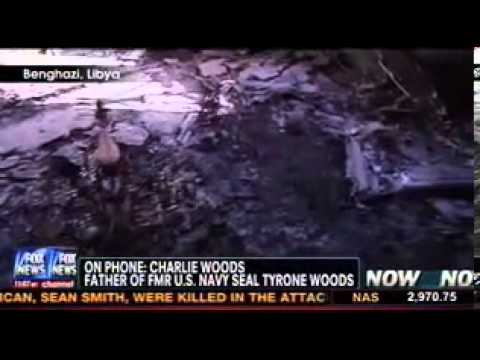 Tyrone Woods and Greg Doherty were authentic American heroes.  Both former Navy Seals, they fought to the last in defense of the Benghazi consulate, manning a machine gun at the CIA annex.  Despite three separate orders telling them not to do so, Woods and Doherty went to the consulate after the attack began, and saved the lives of 20 embassy personnel, bringing them to the CIA annex.  They  defended the CIA annex, holding it while the 20 people they rescued were evacuated.   They were in constant contact with higher-ups at the CIA, requesting military aid.  They fought heroically for six hours and twenty minutes against an estimated 200 heavily armed attackers from the time of the beginning of the attack on the consulate, killing an estimated sixty of their foes.
They were both killed by a mortar round at the six-hour and twenty-minute mark.  General David Petraeus, head of the CIA, has denied that it was the CIA that vetoed an attempted military rescue of Woods and Doherty.
CIA spokesperson Jennifer Youngblood said, "We can say with confidence that the Agency reacted quickly to aid our colleagues during that terrible evening in Benghazi. Moreover, no one at any level in the CIA told anybody not to help those in need; claims to the contrary are simply inaccurate. In fact, it is important to remember how many lives were saved by courageous Americans who put their own safety at risk that night-and that some of those selfless Americans gave their lives in the effort to rescue their comrades."
Investors Business Daily, in a blistering editorial asks the question:  who was responsible?
More than six hours after terrorists attacked our consulate, former Navy  SEALs manned a blood-soaked machine gun to defend U.S. territory. Meanwhile  Apache helicopters sat on the ground in Italy.
At 4 a.m. local time on Sept. 11 — six hours and 20 minutes after the initial  attack began — former Navy SEALs Tyrone Woods and Glen Doherty were killed at  the CIA annex not far from the consulate by a mortar shell. The machine gun they  were firing was encrusted with blood, an indication they continued to fight  after being wounded.
During that eternity, Woods and Doherty might have wondered between gunfire  and explosions where the military, with bases strewn across Europe, was. U.S.  forces were indeed being moved like chess pieces as the attack unfolded, but  none came to their aid because no one gave the order.
President Obama, perhaps preoccupied with his upcoming Las Vegas fundraiser,  met with Defense Secretary Leon Panetta and Vice President Joe Biden in the Oval  Office at 5 p.m. ET, a little more than an hour after the onset of the  attack.
He could have given the order but did not, even after an email, in which the  al-Qaida-tied group Ansar al-Sharia claimed responsibility, arrived at 6:07 p.m.  ET to a distribution list that included the White House Situation Room.
A Special Operations force went from central Europe to Naval Air Station  Sigonella in southern Italy, just 480 miles from Benghazi. F-16s and Apache  helicopters remained parked and unused at Aviano Air Base in northern Italy. Two  Navy destroyers already in the Mediterranean Sea were moved off the coast of  Libya on the day of the attack but were never used.
The question is: Why not? Continue reading →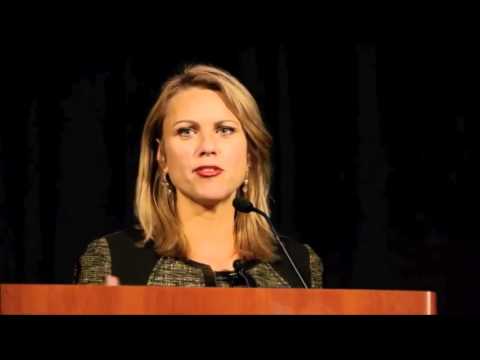 Lara Logan of CBS News gave an incredible speech earlier this week in the video above detailing the lies of the Obama administration regarding defeat in Afghanistan and the resurgence of Al Qaeda throughout the Middle East.  One of the more mindless mantras of the Obama re-election team was Osama bin Laden is dead and General Motors is alive.  That is why the Obama administration was in fraudulent denial for so long that the Benghazi attack was a result of terrorism and instead attempted to blame the Mohammed video.  Rather than destroying Al Qaeda the Obama administration has presided over a debacle in the Middle East where the jihadists are rising in strength with Benghazi being a symbol of their renewed power.  Bravo to Lara Logan for putting Journalism first and leaving politics aside. Continue reading →
If we had a mainstream media that consisted of journalists instead of consisting largely of unpaid Obama press agents, reporters would be asking the following questions to the Obama administration about the Benghazi disaster:
1.  Why were there no Marine guards at the Benghazi consulate?
2.  Why was security dependent upon Libyan mercenaries at the Benghazi consulate?
3.  Is it true that the attackers had assistance from some of the Libyan mercenaries at the Benghazi consulate?
4.  Did the State Department receive credible evidence that embassies would be attacked in the Middle East 48 hours prior to the attack and failed to give any warning?
5.  Since Libya in general, and Benghazi in particular, has been chaotic since the civil war, why were no precautions taken to give special protection to American diplomatic staff? Continue reading →