Bart Stupak
Sit down, folks, because I'm going to share a piece of news that will completely flabbergast you.  Bart Stupak – the ever courageous pro-life Democrat who so valiantly fought against abortion funding in Obamacare until the administration offered him an easily breakable and meaningless compromise – yeah, that dude.  Well now he's a lobbyist for a law firm.  And among the firm's clients . . . Planned Parenthood of Maryland.
I know, I know, this is a blow.  We all admired the brave soul who was a voice crying out in the wilderness, until the wilderness got a little creepy and he decided bigger, better paydays were more his speed.
Have no fear.  I have been assured that none of the money that Planned Parenthood is billed by the firm goes to pay for Bart Stupak's salary.
In a completely predictable move, ObamaCare will pay for abortions.  Lifesite News is on the story:
Washington, DC (LifeNews.com) — The Obama administration has officially approved the first instance of taxpayer funded abortions under the new national government-run health care program. This is the kind of abortion funding the pro-life movement warned about when Congress considered the bill.
The Obama Administration will give Pennsylvania $160 million to set up a new "high-risk" insurance program under a provision of the federal health care legislation enacted in March.
Hattiip to Ed Morrissey at Hot Air. Representative Joe Pitts (R. Pa) has introduced a new bill that bans abortion funding from ObamaCare.  It largely replicates the language of the old Stupak Amendment.  The bill has 57 co-sponsors and growing.  Thus far these real pro-life Democrats have signed on as co-sponsors:  Reps. Travis Childers of Mississippi, Lincoln Davis of Tennessee, Tim Holden of Pennsylvania, Dan Lipinski of Illinois, Jim Marshall of Georgia, Mike McIntyre of North Carolina and Gene Taylor of Mississippi.  I salute each of them.  Each of them voted against the final pro-abort version of ObamaCare.  Bart Stupak and his "pro-life" Democrats who hid behind the fig leaf of the meaningless executive order in order to vote for ObamaCare, are of course not supporting this legislation.  I think this is significant.  ObamaCare passed.  From the perspective of a truly pro-life Democrat who supported ObamaCare, why not amend the law now to ban abortion funding?  Failure to support this legislation should finish the idea that such a Democrat  in Congress is in any sense pro-life.  This legislation should of course be a major voting issue for all pro-lifers in November
Hattip to Gateway Pundit.  NBC's First Read is reporting that Stupak is considering retirement.
Stupak to call it quits? With just a few days to go before the end of this recess, House Democrats are cautiously optimistic that they could get through it without a single retirement announcement. That said, there is still a concern that some important incumbents in districts that they are uniquely suited could call it quits. At the top of the concern list this week: Michigan Democrat Bart Stupak. The Democrat best known this year as the Democrat who delivered the winning margin of votes for the president's health-care reform bill is said to be simply exhausted. The criticism he received — first from the left, and then from the right — has worn him and his family out. And if he had to make the decision now, he'd probably NOT run. As of this writing, a bunch of senior Democrats (many of the same ones who twisted his arm on the health care vote) are trying to talk him into running. The filing deadline in Michigan is still a month away, but veterans of that state's politics are skeptical anyone other than Stupak can hold that district in this political climate.
Pertinent to recent discussions of Stupak and the role of the USCCB in advancing the health care bill, Edward Feser offers his reflections on Bart Stupak, the USCCB and the Catholic principle of subsidiarity:
… before the health care bill vote, the USCCB urged Congress either to alter the bill to prevent federal funding of abortion or to vote the bill down. (The USCCB also objected to the bill's failure to extend coverage to illegal immigrants.) But the letter in which this request was made also emphasized that "for decades, the United States Catholic bishops have supported universal health care," that "the Catholic Church teaches that health care is a basic human right, essential for human life and dignity," and that it is only "with deep regret" that the bishops must oppose passage of the bill "unless these fundamental flaws are remedied" (emphasis added).

Needless to say, the impression these words leave the reader with – whether the bishops intended this or not – is that, were abortion (and coverage of illegal immigrants) not at issue, the moral teaching of the Catholic Church would require the passage of the health care bill in question, or something like it. In fact the teaching of the Church requires no such thing. Indeed, I would argue (see below) that while the Church's teaching does not rule out in principle a significant federal role in providing health care, a bill like the one that has just passed would be very hard to justify in light of Catholic doctrine, even aside from the abortion question. Nevertheless, as I say, the bishops' language would surely leave the average reader with the opposite impression. And as the bishops themselves remind us, they have "supported universal health care" for "decades," in statements that also would leave the unwary average reader with the impression that Catholic moral teaching strictly requires as a matter of justice the passage some sort of federal health care legislation. On the day Obama signed the bill into law, Cardinal Francis George, a bishop with a reputation for orthodoxy, urged vigilance on the matter of abortion while declaring that "we applaud the effort to expand health care to all."
Read the rest!
While pro-lifers, conservatives, and conservative pro-lifers all have different reasons for not being very pleased with Stupak and his fellow pro-life Democrats at the moment, because of their caving in to the Senate Bill abortion language and Obama's vaporware executive order, I think it's worth keeping in mind that if all Democrats were of the Obama/Pelosi persuasion in regards to abortion, we would undoubtedly have a "health care reform" bill which provided complete subsidies for abortion on demand for poor women, if not all women. The Senate language is not nearly as good as Stupak's, and even with Stupak's language included I think that the bill would have been deeply irresponsible for financial reasons. But let's face it, the Democrats have a solid majority in the House and had until Brown's election a filibuster-proof majority in the Senate. Without some Democrats breaking ranks with their party's hard core pro-abortion platform, there would have been no way for the pro-life movement to keep the most extreme support for abortion possible out of the bill.
And while Stupak's last minute flake-out is disappointing from a pro-life perspective (if he'd stuck to his guns, I would have happily donated to his re-election fund, simple because I admire steadfastness to pro-life principle, even in someone I disagree with on other issues) let's also be honest about this: Those of us who retain a belief in fiscal responsibility and oppose statism would have been disappointed in the health care bill passing even with Stupak's language. So while I admired his apparent steadfastness to pro-life principle, I like many other conservatives also appreciated that fact that his principle (had he stuck to it) would have resulted in the bill not passing. We can hardly be surprised that he didn't share such a hope.
As it so happened, I was in Washington DC on that National Mall as congress was voting on the mess which is our "health care reform" bill. I hadn't been to our capitol city before, and it was a simply beautiful afternoon — one on which it was hard to believe that our elected representatives were bringing us one large step closer to a major budgetary crisis point, and Representative Stupak was busy selling out the principles everyone had imagined to be as solid as the Rock of Gibraltar for a rather paltry executive order which may (or may not) come after the fact. (Call me a cynic, but I could well imagine the EO never coming. Though in a sense, why not issue it: It would have no effect and could be repealed at any time. Still, there would be a great deal of justice and truth in Obama using the old Microsoft line, "Your mistake was in trusting us.")
Still, though sun, green grass, and stone monuments are fresh in my mind, and the largest looming problems in my mind revolve around children wailing that they need a bathroom right now while traveling on the metro (let's just say that didn't end well) I don't want to seem as if I'm discounting the importance of what we've just seen. And there seem to be some fairly clear conclusions we can draw:
1) Stupak had no desire to be to abortion what Joe Lieberman chose to be to foreign policy. Lieberman was hounded out of his party and continues to hold office only because of people who disagree with him on nearly every other issue admired his principled stands on Iraq, Israel, etc. If Stupak had brought down the Health Care Reform bill in defense of the unborn, he would have received similar treatment from his own party to what Lieberman has received, and he clearly didn't want to be that person. Instead, having talking himself into a corner he really didn't want to be in, he seized upon a fig leaf when it was offered and did what he'd clearly wanted to do all along:
Last November during a town hall meeting near the Upper Peninsula Representative Bart Stupak of Michigan, an alleged "pro-life" Democrat that recently voted for government funding of abortion, made it clear that he was never going to vote "No" on ObamaCare.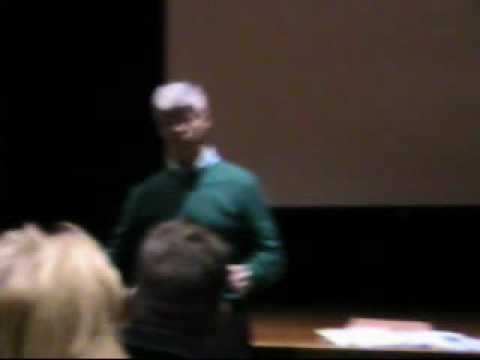 Biretta tip to Sydney Carton and Alicia Colon.
US Catholic Bishops: Executive Order Deal A Non-Starter:

We've consulted with legal experts on the specific idea of resolving the abortion funding problems in the Senate bill through executive order. We know Members have been looking into this in good faith, in the hope of limiting the damage done by abortion provisions in the bill. We believe, however, that it would not be fair to withhold what our conclusion was, as it may help members in assessing the options before them:

"One proposal to address the serious problem in the Senate health care bill on abortion funding, specifically the direct appropriating of new funds that bypass the Hyde amendment, is to have the President issue an executive order against using these funds for abortion. Unfortunately, this proposal does not begin to address the problem, which arises from decades of federal appellate rulings that apply the principles of Roe v. Wade to federal health legislation. According to these rulings, such health legislation creates a statutory requirement for abortion funding, unless Congress clearly forbids such funding. That is why the Hyde amendment was needed in 1976, to stop Medicaid from funding 300,000 abortions a year. The statutory mandate construed by the courts would override any executive order or regulation. This is the unanimous view of our legal advisors and of the experts we have consulted on abortion jurisprudence. Only a change in the law enacted by Congress, not an executive order, can begin to address this very serious problem in the legislation."

Richard Doerflinger
U.S. Conference of Catholic Bishops

In deal with Stupak, White House announces executive order on abortion (Washington Post):


Resolving an impasse with anti-abortion Democrats over the health-care reform legislation, President Obama announced Sunday that he will be issuing an executive order after the bill is passed "that will reaffirm its consistency with longstanding restrictions on the use of federal funds for abortion," according to a statement from the White House.

"I'm pleased to announce we have an agreement," Rep. Bart Stupak (D-Mich.) said at a news conference announcing the deal.

"I think we're witnessing Bart Stupak write the obit for the concept of the "pro-life Democrat" – Kathryn Jean Lopez (National Review).
Further analysis of the text of the order: Continue reading →
No one seems to know where Stupak's head it is at from moment to moment. A facebook friend of mine just sent me a twitter from CNN that reads:
Urgent — Rep. Stupak to CNN producer Lesa Jansen: "I'm still a no…There is no deal yet. Its a work in progress."
Any "deal" that is acceptable to the radical pro-abortion bloc of Democrats that have threatened to vote "no" on the bill if substantial pro-life guarantees are included is not good enough.
If Stupak agrees to this absurd idea of an executive order, he will set back the cause of pro-life Democrats and disappoint the millions of pro-life Americans who, many for the first time ever, really believed that a pro-life Democrat could accomplish something in Washington.
Update: It's 1:10 here in CA, and I just heard it from Stupak's mouth on CSPAN – he's made the deal. Obamacare will pass. May God have mercy on our souls!
Catholics have been preoccupied with the possibility that abortions will be paid for by the government, with their tax dollars, if the Democrats gain the votes required to pass their health care bill on Sunday. While I certainly share this concern, I must say that it appears to be too little, too late. In the first place, federal funds already make up 1/3 of Planned Parenthood's budget – in 2008, they received 350 million dollars from the federal government. In the second place, given that 46% of private health insurance companies cover abortion, that means many of us have probably been paying for abortions with our own money as we pay our monthly premiums. Of course, if you use Windows, you've made Bill Gates a richer man, and Gates gives tens of millions of dollars to Planned Parenthood, because he and some of his fellow billionaires are obsessed with population control. Nothing to worry about there.
You might also live in one of the 32 states that fund abortion through Medicaid in the case of rape, incest, or the "health" of the mother, or the 17 states – 13 of which are forced by court orders – to cover all "medically necessary" abortions. If you pay state taxes, you're already funding abortion with your tax dollars, and you have been for decades. Granted, you haven't been funding abortion on demand, at least not on paper. In practice, who knows.
The latest buzz in the political world is that a pro-choice Democratic woman (to the delight of EMILY's List most certainly) will challenge pro-life Catholic Democrat Rep. Bart Stupak in the Democratic primary this August. This is most certainly not good news. Typically, a pro-life Democrat can oust a Republican in a general election with less trouble than their pro-choice counterparts. Pro-life Democrats, unfortunately, are particularly vulnerable in Democratic primaries and one can anticipate massive funding from Planned Parenthood, EMILY's List, NARAL, the national Democratic party, and other "pro-choice" pseudofeminist liberals who will certainly blame Stupak for the fate of health care, even if it passes in a "watered down" fashion. Bart Stupak will obviously need pro-life support and it is unconscionable for the pro-life movement to not support his re-election bid for his continued principled stand against health care reform with abortion funding. If you can make a contribution to his campaign, I strongly recommend it.