Barack Obama
Some things truly do not need any commentary, but this is too sweet a target to forego the obligatory ducks in a barrel:
1.  Somebody buy our rag, please!:  Newsweek has been suffering financial woes for a very long time.  Since 2007 it has lost 50% of its subscribers.  I assume that the management at Newsweek now thinks they have nothing to lose from being an open arm of the Democrat party, rather than a hidden arm of that party, which was their usual mode of operation in the good old days, for them, when the magazine actually managed to make money.
2.  Bubble people:  The powers that be at Newsweek obviously live in an ideological bubble where calling Obama the First Gay President will help him.  Most of the country does not inhabit that bubble.
3.  Halo Twofer:  The halo above the President is of course no accident.  The folks at Newsweek regard Obama as a saint, if not higher in the celestial hierarchy.  As for gays, they are by definition on the side of the angels, a somewhat patronizing attitude on TV these days where gays are trotted out to deliver lines filled with wit, wisdom and tolerance, occupying the slot previously alloted in television land decades ago to ministers, priests, nuns and rabbis.
4.  Not a Put On:  No clever satire is intended by Newsweek.  They are in deadly earnest.  More is the pity.
5.  The meaning of Gay:  Judging from my teenage daughter's use of the term, "gay", among the younger generation, frequently means "lame" or "weak".  In that sense Obama is most assuredly a gay president, albeit far from the first one. Continue reading →
Of all the things in Obama's performance interview where he came out of the closet and ended his farcical opposition to gay marriage, his citation of the "golden rule" as one the impetuses behind his "evolution" was most revolting.  Msgr. Charles Pope details why Obama's usage of the golden rule as a prop was problematic.
It is a common problem today that people often present simplistic portraits of Jesus Christ to support a variety of agendas. And the portraits of Jesus are not only simplistic, they are incomplete (usually intentionally so), and fail to accept that Jesus cannot be reduced to a simple sentence or two.

I would argue this is what the President is doing here. As if to say, "Jesus, was basically a nice and affirming person, who spoke of Love,  and so beautifully and taught us to do unto to others as we would have them do to us. "Surely," the thinking goes, "this Jesus would affirm and rejoice over two Gay people getting "married."" It is as if this were all Jesus was or said, "Love…Do unto others". Never mind that he had some pretty high standards when it came to sexuality (Matt 5:27-30; Matt 15:19; Mk 10:11; Rev 22:15; Rev 21:8) Never mind that he told his apostles he had other things to teach them and would send his Holy Spirit, and never mind that His Holy Spirit inspired the Epistles writers like Paul to speak clearly in the ancient Biblical tradition about the sinfulness of homosexual activity, fornication, and adultery [2]  "Never mind all that," says the modern world, and our President, "I chose the Jesus who said only, 'God is love, and be kind to one another.'"
Msgr. Pope also touches upon something that has always annoyed me, and that is the left's depiction of the hippy Jesus.
The modern tendency on the left, from which the President speaks has been to reduce Jesus to a rather harmless hippie who went about talking about love and inclusion and healed people. Gone from this harmless and politically correct  Jesus are volumes of verses that help complete the picture: a Messiah who claimed authority in our lives, who spoke quite clearly of sin, yes even sexual sin, and who warned repeatedly of the coming judgment, and the reality not only heaven, but of hell.

But Jesus is not either of these descriptions alone, he is both. Orthodoxy is in the balance, not choosing one or the other or tipping in one direction.
Much more at the link.  Msgr. Pope discusses at length the heresy of picking and choosing the parts of Scripture one adheres to.  Clearly the cafeteria is open, and Catholics aren't the only ones at the buffet.
Cardinal Dolan yesterday released this statement regarding Obama's announcement that he had "evolved" and now, as he did in 1996 when first asked about it, supports gay marriage:
May 9, 2012 WASHINGTON—Cardinal Timothy Dolan, president of the U.S. Conference of Catholic Bishops (USCCB), issued the following statement:
President Obama's comments today in support of the redefinition of marriage are deeply saddening. As I stated in my public letter to the President on September 20, 2011, the Catholic Bishops stand ready to affirm every positive measure taken by the President and the Administration to strengthen marriage and the family. However, we cannot be silent in the face of words or actions that would undermine the institution of marriage, the very cornerstone of our society. The people of this country, especially our children, deserve better. Unfortunately, President Obama's words today are not surprising since they follow upon various actions already taken by his Administration that erode or ignore the unique meaning of marriage. I pray for the President every day, and will continue to pray that he and his Administration act justly to uphold and protect marriage as the union of one man and one woman. May we all work to promote and protect marriage and by so doing serve the true good of all persons.
When the Tokugawa shogunate was stamping out Christianity in Japan, it made use of Fumi-e (stepping on pictures).  Regime officials would place pictures of Jesus or Mary before suspected Christians and order them to step on them.  Refusal to do so, if persisted in, would end in execution.  In our own country we are seeing the growth of a movement just as antithetical in theory to Catholicism and traditional Christianity as the Tokugawa shogunate, and it finds its home in the Democrat party. 
What we have seen over the past few decades is the evolution of the Democrat party into an overtly anti-Catholic party.  The Obama administration is the culmination of this trend.  This of course is deeply ironic, because the Democrat party is a major party in this country with the help of the votes of tens of millions of purported Catholics.
In the past four decades the Democrats, with honorable exceptions, have championed abortion which is anathema to the teachings of the Church.  The embrace of homosexuality followed, which has caused governments around the nation to drive the Church out of adoptions because the Church refuses to arrange adoptions by homosexual couples.  In California, a state wholly controlled by the Democrat party, homosexual indoctrination, masquerading as education, is now mandated in public schools.  For cynical political purposes the Obama administration this year has proposed that Catholic institutions, and individual Catholic employers, be required to provide "free" contraceptive coverage, and is quite willing to run roughshod over the First Amendment to accomplish this goal.  Now we have the President's support of gay marriage, although, until he further "evolves" I guess, he "generously" stated his opinion that churches opposed to gay marriages should not be required to officiate at them.  These changes in society are the modern Fumi-e by which believing Catholics and traditional Christians are made to renounce, in effect, the teachings of Christ step by step. Continue reading →
In the early days of the Clinton presidency, Rush Limbaugh ran a song parody to the tune of "Whoot! There It Is!" called "Womb to the Tomb."  It was a reaction to the proposed "Hillarycare" healthcare reform efforts.  The idea being that Democrats were hoping to create "womb to the tomb" government entitlement.  Well, Barack Obama evidently didn't realize that the song was a parody, because his campaign has now created a little slideshow called "The Life of Julia."  The slideshow presents the life of a fictionalized woman named Julia (perhaps the long lost lovechild of Barack and his fictional girlfriend Genevieve Cook) and contrasts how wonderful her life will be under the benevolent, loving care of life under Obama and contrasts it with the hollowed-out, wreck of a life that she will lead under Mitt Romney.
Here are some of the highlights:
Under President Obama: Julia is enrolled in a Head Start program to help get her ready for school. Because of steps President Obama has taken to improve programs like this one, Julia joins thousands of students across the country who will start kindergarten ready to learn and succeed.

Under Mitt Romney: The Romney/Ryan budget could cut programs like Head Start by 20%, meaning the program would offer 200,000 fewer slots per year.
At the risk of drawing Bob Beckel's ire, Head Start isn't quite the success liberals like to pretend it is, but this is just the beginning.  At every stage of her life, Julia is helped by some big government program.  According to team Obama, Julia would be a whimpering mess without the aid of big brother to help her.  Yes, this is the party that pretends conservatives are waging a war on women, yet they seem to be under the impression that women are fragile flowers completely incapable of caring for themselves without the beneficent aid of a bloated government guiding their every step.
As revealing as this little slide show is about how Obama and his minions view the role of government, I think this part, showing Julia at age 31, is most significant: Continue reading →
Matthew Archbold as well as the folks at Hot Air have done a fantastic job covering the story of Chinese dissident Chen Guangcheng.  Matt discussed this story a few days ago.
Chen Guancheng is a blind human rights activist who has protested his country's forced abortions and sterilizations. After months of beatings at the hands of his guards, Chen pretended to be sick and laid up in bed. He and his wife studied the movements of the guards, according to ABC News. In the middle of the night, Guancheng slipped past nearly 100 guards stationed around his home and escaped into the night.
Matt detailed the U.S. government's less than enthusiastic embrace of Chen, and today we have learned more troubling details that indicate that the administration has betrayed Chen.  Ed Morrissey relays this:
Blind legal activist Chen Guangcheng says a U.S. official told him that Chinese authorities threatened to beat his wife to death had be not left the American Embassy.

Speaking by phone from his hospital room in Beijing on Wednesday night, a shaken Chen told The Associated Press that U.S. officials relayed the threat from the Chinese side.

Chen, who fled to the embassy six day ago, left under an agreement in which he would receive medical care, be reunited with his family and allowed to attend university in a safe place. He says he now fears for his safety and wants to leave.
Chen says that the U.S. government lied to him.
An American official denied that account. The official said Mr. Chen was told that his wife, Yuan Weijing, who had been brought to Beijing by the Chinese authorities while Mr. Chen was in the American Embassy, would not be allowed to remain in the capital unless Mr. Chen left the embassy to see her. She would be sent back to Mr. Chen's home village in Shandong, where no one could guarantee her safety.

"At no time did any U.S. official speak to Chen about physical or legal threats to his wife and children. Nor did Chinese officials make any such threats to us," Victoria Nuland, the State Department spokesperson, said in an e-mailed statement. "U.S. interlocutors did make clear that if Chen elected to stay in the Embassy, Chinese officials had indicated to us that his family would be returned to Shandong, and they would lose their opportunity to negotiate for reunification."…

"At no point during his time in the Embassy did Chen ever request political asylum in the U.S.," Ms. Nuland said. "At every opportunity, he expressed his desire to stay in China, reunify with his family, continue his education and work for reform in his country. All our diplomacy was directed at putting him in the best possible position to achieve his objectives."
As Allahpundit says, this is a distinction without a difference.  One way or the other Chen was led to believe that his wife's life was in danger, or at the very least was threatened with physical harm.  Either way, Chen was clearly upset.
"The embassy kept lobbying me to leave and promised to have people stay with me at the hospital," he said. "But this afternoon, as soon as I checked into the hospital room, I noticed they were all gone."

He said he was "very disappointed" in the U.S. government and felt "a little" that he had been lied to by the embassy.

At the hospital, where he was reunited with his family, he said he learned that his wife had been badly treated after his escape.

"She was tied to a chair by police for two days," he said. "Then they carried thick sticks to our house, threatening to beat her to death. Now they have moved into the house. They eat at our table and use our stuff. Our house is teeming with security — on the roof and in the yard. They installed seven surveillance cameras inside the house and built electric fences around the yard."
At this point it's impossible to determine exactly what has happened, and whether or not the State Department and the Obama administration sold Chen out just to remain in China's good graces.  One would like to think the best of this president and assume that he would not betray a heroic dissident in order to keep an evil,authoritarian government happy.  One would also have to be hopelessly naive to blindly make such an assumption.
Sometimes I feel like I am shooting the proverbial ducks in the proverbial barrel.
Everyone knows what Barack Obama's campaign slogan was in 2008. No one seems to know what it will be for 2012.   The White House has been cycling through catchphrases since announcing his reelection bid a year ago: Winning the Future, We Can't Wait, An America Built to Last, An Economy Built to Last, A Fair Shot.
They seem to be looking for one to resonate — and the constant unveiling of new ones suggests that so far, none of them have. To communications experts, the kaleidoscope of slogans is the latest reflection of the difficulties finding and marketing a message that Obama has faced almost since his inauguration — another challenge that came with the shift from insurgent outsider to sitting president.   "He's all over the place," said Bruce I. Newman, the Bill Clinton brand-messaging adviser whose "Bridge to the 21st Century" helped define Clinton's 1996 reelection campaign. Continue reading →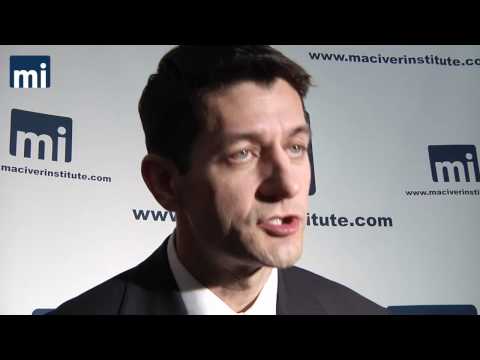 Michael Walsh at National Review has a brilliant post about Obama's bizarre election year strategy:
Many have commented that last week was the worst week (so far) for the Obama administration, but I don't think the apparatchiks have quite yet realized how bad things are going to get for them. The decision to insult and attack the Catholic Church was spectacularly stupid, even as a crass political tactic, since there are some 77 million Catholics in the country, representing about a fifth of the population. True, Catholics tend no longer to vote as a bloc (the old FDR coalition has splintered as the Irish and Italians moved out of the cities and up in the world), but a thumb in the eye to one is a thumb in the eye to all, especially when that one is the Cardinal-Archbishop of New York. 
Now it's the judiciary's turn, and that is likely to end equally badly for the president. Because this isn't simply an attack on a judge or court because of one ruling; it's a pre-emptive strike on a decision that has yet to be issued. Worse, it's not really a blitzkrieg against even the Supreme Court but is rather a direct strike against the Constitution and the Founders. And a majority of Americans understand that the Constitution is the only thing separating us from tyranny on one hand and barbarism on the other. We've understood for a while now that Obama finds the separation of powers inconvenient, but this takes his will to power to a new level.
Which brings me back to my point from yesterday: The Punahou Kid is not used to being crossed, nor to being treated with anything less than obeisance. All his life, he's gotten away with his lighter-than-air act, blissfully aware than even when provably duplicitous he'll be able to skate, thanks to his protective horde of media buddies, led by Jake Lingle himself.
In the Leftist world-view, there is no yesterday, only the fierce urgency of now in the service of tomorrow — which they feel rightfully belongs to them. Which is why and how stories go down the memory hole, and why Obama will conduct his 2012 campaign by essentially running against himself and promising that next time, things will turn out better. The real "dog whistle" will be Obama signaling to his supporters that "you ain't seen nothing yet."
The Great Equalizer in the battle between right and left is the Left's congenital tendency to overreach, to let the mask of affability slip and to reveal themselves for what they really are. By now, the Obama administration's overt hostility to the country as founded ought to be clear to everyone (for the Left, that's not a bug, it's a feature), and it's mistaken its fleeting supermajority (the result of years of concerted media Bush-bashing) as carte blanche to act on it.
But there's — thankfully — still a glass ceiling to this fashionable anti-Americanism. Obama was the first Democrat to win a majority of the vote since Jimmy Carter in 1976, and that was a mistake the electorate quickly rectified with the two Reagan landslides. Four years of Nancy Pelosi were all the populace could stomach and it's likely that the same will be true of Barack Obama. As the Patient Deflection and Unaffordable Care Act demonstrated, even with a supermajority the Democrats still had to resort to bribery, prevarication and legalistic chicanery to get it passed Continue reading →
The most pro-abortion President in our nation's history salutes Planned Parenthood aka Worse Than Murder, Inc.  Somehow he manages to do this without uttering the A word, but all Planned Parenthood supporters know that when it comes to the sacred right to kill their offspring, Obama will always have their back.  Any pro-lifer who does not think that giving this man his walking papers is priority number one this year, take a good, long, hard look at this video.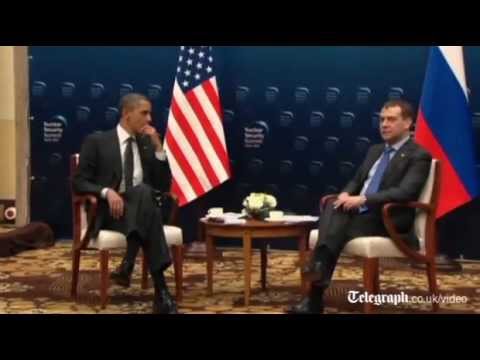 Ah, Politicians tend to be most honest when they do not realize the public is hearing them.  Case in point Mr. Obama in the video scene above which is destined for immortality in this campaign
The exchange was picked up by microphones as reporters were let into the room for remarks by the two leaders.
President Obama: On all these issues, but particularly missile defense, this, this can be solved but it's important for him to give me space.
President Medvedev: Yeah, I understand. I understand your message about space. Space for you…
President Obama: This is my last election. After my election I have more flexibility.
President Medvedev: I understand. I will transmit this information to Vladimir. Continue reading →