Barack Obama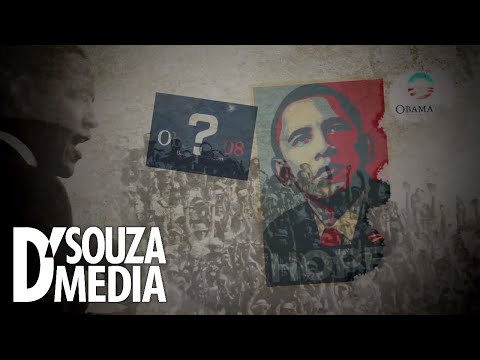 My family and I went to see the documentary Obama 2016 yesterday.  The documentary is based on Dinesh D'Souza's book The Roots of Obama's Rage which posits that the key to understanding Obama is that he is motivated by the same anti-colonial ideology that motivated his Kenyan father.  I disagreed with his thesis, so I was uncertain whether I would enjoy the movie.  Read below for my review of the film.  The usual spoiler alert applies. Continue reading →
Having followed the political scene in this country since 1964, few things surprise me.  Newsweek running an anti-Obama story did.  British historian Niall Ferguson writes a damning article on Obama as he calls for his defeat:
Unemployment was supposed to be 6 percent by now. It has averaged 8.2 percent this year so far. Meanwhile real median annual household income has dropped more than 5 percent since June 2009. Nearly 110 million individuals received a welfare benefit in 2011, mostly Medicaid or food stamps.
Welcome to Obama's America: nearly half the population is not represented on a taxable return—almost exactly the same proportion that lives in a household where at least one member receives some type of government benefit. We are becoming the 50–50 nation—half of us paying the taxes, the other half receiving the benefits. Continue reading →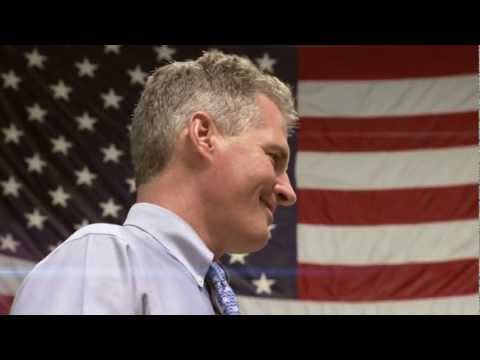 Throughout history, poverty is the normal condition of man. Advances which permit this norm to be exceeded — here and there, now and then — are the work of an extremely small minority, frequently despised, often condemned, and almost always opposed by all right-thinking people. Whenever this tiny minority is kept from creating, or (as sometimes happens) is driven out of a society, the people then slip back into abject poverty.
This is known as "bad luck."
Robert Heinlein
Scott Brown is a largely pro-abort RINO, but he has come up with a campaign commercial in the above video which is devastating both to Obama and his opponent in the Massachusetts Senate race, Elizabeth "Fauxcahontas" Warren.  Warren came up with the business bashing meme that Obama disastrously latched on to, and Brown is ramming it down their throats.  By far the best campaign commercial I have seen this year.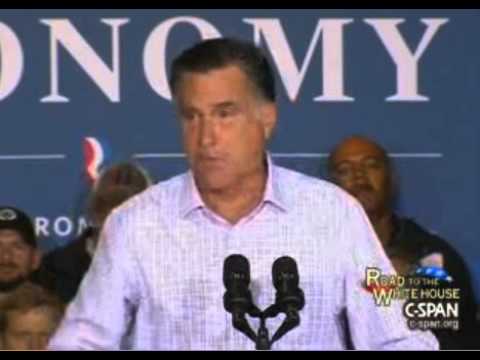 I have always found Mitt Romney to be a fairly indifferent orator, but he was on fire today, attacking the remarks made by Obama that Paul blogged about here.
President Barack  Obama's campaign officials are trying to minimize the damage caused by his  campaign-trail comments that downplayed entrepreneurship.
The push-back came midday when Obama's press secretary, Ben LaBolt, tweeted out that "Romney apparently set to launch false  attack. … Get the facts."
LaBolt was trying to head off Romney's new focus on Obama's July 14 speech  where he argued that entrepreneurs are dependent on government for success.
"If you've got a business, you didn't build that. Somebody else made that  happen," Obama told the crowd, while urging tax increases and a larger role for  government.
Romney's strongest response came shortly after LaBolt's tweet.
"I'm convinced he wants Americans to be ashamed of success … [but] I don't  want government to take credit for what individuals accomplish," Romney told a cheering crowd in swing-state Pennsylvania.
"The idea to say that Steve Jobs didn't build Apple, that Henry Ford didn't  build Ford Motor, that Papa John didn't build Papa John Pizza, that Ray Kroc  didn't build McDonald's, that Bill Gates didn't build Microsoft … is not just  foolishness, it is insulting to every entrepreneur," Romney told the July 17  crowd in Irwin, Pa. Continue reading →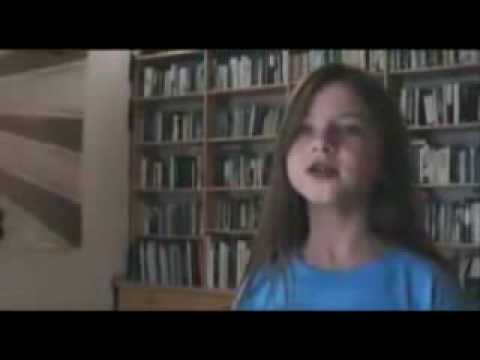 As hard as it is to believe, even after four years of the inept comedy stylings of the Obama administration as a substitute for government, we still have in this great land people who continue to worship, as occurred in 2008, the South Side Messiah.  Signs of this include the movie The Obama Effect, which reminds me of an old Stalinist propaganda movie with lesser production values, and this piece of tripe that our old friend Christopher Johnson, a non-Catholic who has taken up the cudgels for the Faith so frequently that I have designated him Defender of the Faith, shines a light on at Midwest Conservative Journal:
Write about the Episcopal Organization long enough and every so often, you'll run up against something that stops you cold.  Seems that the Rev. Mark Bozzuti-Jones, who works at Trinity-Wall Street, just published a book entitled The Gospel of Barack Hussein Obama According to Mark.  Here's how Bozzuti-Jones blurbed the book at Amazon.com:
The Gospel of Barack Hussein Obama According to Mark is designed to initiate the reader into a meditation on what it means to be human, what it means to be a manifestation of God, and how Barack Obama is a unique and important manifestation of God's desire for human flourishing. In a blend of words from his public speeches, imagined conversation, and fictional situations, the book highlights Obama's real stance on social justice and, in particular, economic and political empowerment. It juxtaposes ancient Biblical form and contemporary reality, challenging the reader to see and seek God in all persons. "Our life-defining texts must be porous and we must be imaginative in our engagement with them. Let this book be a reminder not to so credit sacred texts or cultural icons that they lead us to hatred and violence in the name of God. When we see the Divine in another, we must name it. We must respect it. The practice demands nothing less than Love.
Um…okay.  If you use Amazon's Look Inside feature and read the first few pages of this thing, you discover a book that is so over-the-top that David Fischler thinks it might be a joke.  I'm not so sure.  Over at Trinity's site, Bozzuti-Jones comments:
This is a project close to [Bozzuti-Jones'] heart. "It means a lot to me because this is my first self-published book, and there is something special about that: a book like this is truly mine in the sense that I struggled with it, I wrestled with it, and I ensured that it saw the light of day."
It may surprise some to hear that it is not meant to be a political book. "I have tremendous respect for all people, no matter which side of the political spectrum they are on," Bozzuti-Jones explained. "That said, I do believe that President Obama holds a significant place in American history and world history. What Barack Hussein Obama has accomplished is the fulfillment of the constitution of the United States: that all people are created equal, and so more than any other person in the last decades he has fulfilled the American dream."
The book comes from Bozzuti-Jones' incarnational theology. "I think oftentimes, as Christians and as a world, we don't give sufficient credit to what it means to be born in the image and likeness of God. I think if more human beings could see the divine in the other, they could recognize that human beings can point to the divine in each other."
Normally, this is where I'd say, "I got nuthin'." Continue reading →
One of the political experts I pay close attention to is Charlie Cook.  His personal politics lean Democrat, but when it comes to predicting elections and reading political tea leaves, he has one of the best records among political mavens.  I therefore assume that alarm bells were going off all over the Obama campaign when they read Cook's column today in The National Journal:
We are past the point where Obama can win a referendum election, regardless of whether it is on him or the economy. The success of his campaign is contingent upon two things. First, when focusing on the narrow sliver of undecided voters, between 6 and 8 percent of the electorate, the Obama team must make its candidate the lesser of two evils. It has to make the prospect of a Mitt Romney presidency so unpalatable that about half of those undecided voters will begrudgingly vote for reelection. Polling focusing on the undecided voters reveals they are a deeply pessimistic and angry segment of the electorate and don't particularly like either candidate (fitting, because they don't tend to like politicians). But they show signs of being more conservative than not. One unpublished analysis gives Republicans a 10-point advantage on the generic congressional ballot test among those undecided about the presidential race. Close analysis of the numbers shows that Obama might have an edge with between a third and a quarter of the currently undecided bloc. That's cutting things awfully close.
The second key is turnout. African-Americans look solid for Obama and very likely to vote in high numbers, but young and Latino voters' turnout appears problematic. Obama's recent announcement of a newly articulated Dream Act-light policy could help, but it is too soon to see any data showing measurable change. It is what many Latino voters wanted to see, though Obama did it less than five months before the election when it could have been done three years ago. After deportations had reached levels higher than those under George W. Bush, it could take a lot to drive up Latino turnout.
This election is hardly over: The totally unexpected could happen that changes everything. Unless the Obama team can discredit Romney, though, convincing voters that he is a ruthless, uncaring corporate buccaneer, this will be a hard election to win. Continue reading →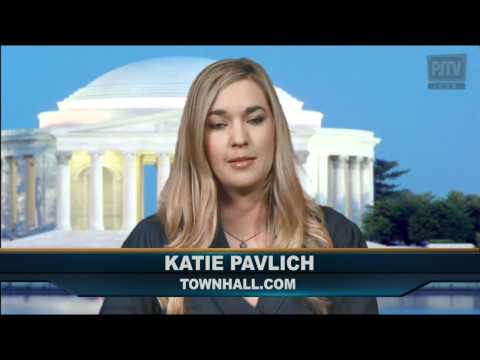 Judging from this morning's events, I can only assume that there is a Romney campaign mole high up in the councils of the Obama administration.  Absent this, it is hard to understand why the Obama administration, less than five months from election day, thinks it is a brilliant idea to invoke Executive Privilege in order to block the turnover of documents related to the Fast and Furious scandal to the House:
President Obama has granted an 11th-hour request by Attorney General Eric  Holder to exert executive privilege over Fast and Furious documents, a  last-minute maneuver that appears unlikely to head off a contempt vote against  Holder by Republicans in the House.
The House Oversight and Government Reform Committee is expected to forge  ahead Wednesday morning with its meeting on the contempt resolution  anyway.
If the vote proceeds, Republicans have more than enough votes on committee to  pass the resolution. However, Holder would not be considered held in contempt of  Congress unless and until the full House approves the measure.
The move by Holder and Obama to lock down some requested documents only  complicates the fight over the botched anti-gunrunning operation between the  legislative and executive branches. Continue reading →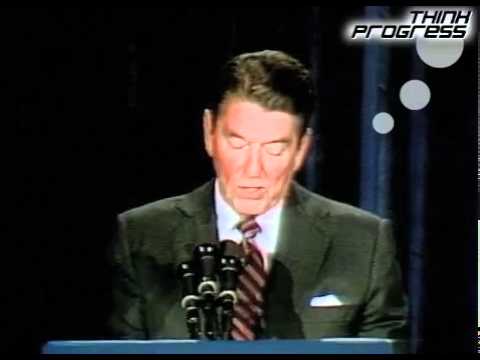 The Obama administration, in its never-ending quest to embarrass itself and America, has insulted one of the pivotal figures in ending Communism in Europe, Lech Walesa:
According to the Wall Street Journal, Polish officials requested that Walesa accept the Medal of Freedom on behalf of Jan Karski, a member of the Polish Underground during World War II who was being honored posthumously this week. The request makes sense. Walesa and Karski shared a burning desire to rid Poland of tyrannical subjugation. But President Obama said no.
Administration officials told the Journal that Walesa is too "political." A man who was arrested by Soviet officials for dissenting against the government for being "political" is being shunned by the United States of America for the same reason 30 years later.
Meanwhile, one of the recipients of the Medal was Dolores Huerta, the honorary chair of the Democratic Socialists of America. So socialist politics are acceptable, but not the politics of a man who stood up and fought socialism.
This revelation follows an eruption of outrage in Poland after President Obama referred in his remarks at the Medal of Freedom ceremony to "

Polish death camps

," a phrase that Poles have battled since the end of the Cold War. The phrase suggests that Poles were complicit in Nazi concentration camps, which of course is not the case. In fact, Poles were exterminated in the camps.
The White House's flippant response to the uproar caused the Polish president and prime minister to demand more thoughtful and personal reactions. But White House Press Secretary Jay Carney said Wednesday that the president has no plans to reach out to his Polish counterparts and has shrugged off the outrage in Poland. Continue reading →
A few years ago I would have thought the title of my piece was too extreme- I bought into the charisma of Barack Obama- never publicly supported him- but I thought he was someone who could bridge some of the serious difficulties that pro-life Democrats faced within my political party. I read his books, I thought he respected the Catholic Church as much as a secular political liberal could be expected to. Around that time I was trying to work from the inside of the Democratic party- running for Florida State House as a pro-life Democrat, and later serving as Vice President for the Florida Democats for Life organization. This was also the time period where I was invited to become part of a national Catholic Democrats listserve which included such notaries as : Vicki Kennedy, Lisa Sowle Cahill of Boston College, Rev. William D'Antonio and Rev. Anthony Pogorel of the Catholic University of America, Peggy Steinfels of Fordham University, Rev. Thomas Reese of Georgetown, Vincent Miller of Georgetown/U. of Dayton, Dan Maguire of Marquette, Doug Kmeic of Pepperdine, Suzanne Morse of NCR, Chris Korzen of Catholics United, Alexia Kelly of Catholics in Alliance for the Common Good, Steve Callahan of the AFL-CIO, and others (Eric LeCompte, Nicholas Carfardi, James Salt, Morna Murray, Fred Rotondaro, Kari Lundgren). I never agreed to keep all that passed before my eyes confidential, but I never publicly revealed the basic content until now.
 
My reason for going public now is due to the recent event where the Worcester Bishop Robert McManus weighed in to prevent Vicki Kennedy from speaking at the Anna Maria College commencement. The press I read portrayed the Bishop as being overly vindictive and Kennedy milked the rejection, playing innocent, as though she is doing nothing to try to upend the Catholic Church as we know it- as a Hierarchical Institution. It was my experience on the Catholic Dem listserve that Vicki Kennedy was essentially my nemesis. I defended the Church as a Hierarchy, and the official teachings on abortion et al, and she took me to task almost every time I wrote pro-orthodox Catholic commentary- with plenty of Amens from her fellow travelers on the listserve. I did receive a few positive private emails from some on the listserve, but on the whole it was a very discouraging experience trying to defend the Church as a convert, who would be at a total loss if the Catholic Church put no stock in the teaching authority of the Pope and the Bishops, and taught that contraceptives, legal abortion, and gay marriage were just fine and dandy things. So Soon after posting this on the listserve-
 
"It is deeply troubling to me that this Catholic Democrats listserve membership seems more intent on finding reasons to pull some kind of palace coup against the Catholic Church Magisterium and Hierarchy in general, than to address specific issues related to the Catholic interests in American politics. I am a convert to Catholicism, I knew what I was signing up for in becoming a Catholic, I accepted the teachings and authority lines as prescribed by the latest Catechism. I simply cannot understand why those who seem to relish openly trashing the Apostolic successors retain membership in the Church- that is something that I can only address as an appeal to someone else's good conscience. Most of my family is of the Protestant variety, I understand that thinking and worldview but reject it, but they are acting in good conscience- they don't believe what the Catholic Church teaches about her role, so they don't invest in the Catholic narrative and authority line. Maybe what I'm finding here at Catholic Democrats are many good protestants but not orthodox Catholics as I understand things?
You can remove me from your rolls if it displeases many here that I don't conform to the groupthink on display here, otherwise I will continue to offer my two bits to challenge the establishment views of liberal, anti-Catholic Hierarchical voices which parallel the hard Catholic Right- in their wrongheadedness- in my humble opinion anyway. One is certainly free to criticize the clerical/Hierarchical handling of sexual abuse cases over the years- but how this all fits in with being a Democratic Party member is something I can't fathom. Tim Shipe"
My offer to leave was accepted after Vicki Kennedy wrote a smack-down on me; and shortly thereafter I severed my own Democratic party membership and ended my leadership role with Florida Dems for Life- I took Archbishop Chaput route of becoming a political Independent and remain such today.
 
To come up to speed- back a couple of years ago- I knew that the most powerful and connected Catholic Democrats in our country were interested in more than just getting more traction on Catholic social justice issues in our American political system- I would describe the agenda/mind-set of Vicki Kennedy et al for the most part as the following:
 1. Obama embodies the Catholic social tradition- he's a better guide than the out-of-touch Pope/Bishops 2. Democrats for Life leaders were not welcome – despite my own inclusion for a time- Kennedy seemingly successfully squashed the idea of Kristen Day being invited to be part of the listserve 3. The Bishops who were outspoken for advocating the primacy of the right to life for the unborn were demonized, mocked, ridiculed, and at times the idea of trying to bring on an IRS investigation on these type of Bishops was being encouraged by some ( especially if they dared to consider withholding Communion from Pro-choice Dem leaders) 4. Bishops were described as "self-designated custodians of 'the tradition'". 5. Catholic Dems could aptly be self-described for the most part as "intra-Catholic warriors" 6. The Clergy Scandals were to be used to help bring the end of the Bishops line of authority- teaching and otherwise 7. This authority should pass to those who know best- the secular-minded Catholic professors and their liberal political activist friends- since there really can't be such a thing as a Holy Spirit-guided Catholic Church with Popes and Bishops playing a key role- I suppose they could still hold onto ceremonial roles like the Kings in Europe.
 
I can see clearly now that President Obama has been very conscious of this war for control within the Church- and his choice of Vice President and HHS Secretary- Biden and Sebelius, respectively, was a conspicuous power move to set in place the acceptability of dissenting Catholic leaders and thought into the mainstream of American societal structures and popular imaginations. The fact that Obama "evolved" on Gay Marriage with help from his Catholic buddy Joe Biden, and his determination to mandate contraception as a must-have "medicine" through the offices of Catholic Kathleen Sebelius- all of this plays right into the larger goals of the Catholic Democratic party elite. There has been no such evolution in his comprehension and compassion for the thousands of unborn humans killed every day in abortions, and the threat to religious liberties is finely focused on the authority of Catholic Bishops and the official teachings of the Catholic Magisterium. I believe the Catholic Dems elite would like to re-make American Catholic Bishops in the image of the Anglican church in England- with Obama playing a kind of King Henry VIII role in forcing power transfers ( counting on public/Catholic lay apathy).
 
My conclusion is this- I am not in disagreement with the Catholic Dems elite on an across-the-board basis- I am not a conservative ideologue any more than I am a liberal one. There are political issues where I go left and others where I go right or down the middle- I make the honest effort to stay as close to the official social doctrine teachings of principles, and even the prudential judgment application of those principles as the Bishops and Vatican officials advise. I find that the same powers-that-be that are given Holy Spirit assistance to teach firm principles, are also pretty darn good at putting forth ideas for applying those principles into the real world of political legislation and the like- but I acknowledge it's not an exact science with one formula fits all simplicities, however. That's how I would describe my own efforts in being a wanna-be orthodox, faithful Catholic on matters of social doctrine. Others may disagree- I have no doubt that the Catholic Dem elites I list above are well-intentioned- but I believe they are threatening great harm to many souls and to the future of our Catholic Church as the Hierarchical Institution – founded by Jesus Christ. Reforms should be taken up in a spirit that respects the obedience of Faith. I don't abide by clergy abuses and incompetent administrative decisions made by Catholic bishops- but you don't throw the baby out with the bathwater- just as you don't kill babies in the womb to solve the problems of women and their mates.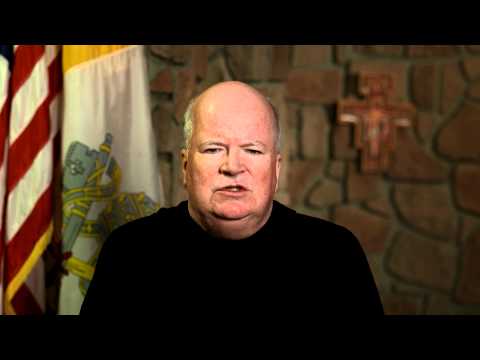 By this time I rather suspect that at least some of his campaign strategists, if not President Obama, are beginning to wonder if it was such a bright idea to pick a fight with the Catholic Church in an election year.  Ed Morrissey at Hot Air gives us the details on 43 lawsuits filed simultaneously around the country today attacking the HHS mandate as blatantly unconstitutional:
Today's Roman Catholic calendar lists May 21st as the feast day of St. Christopher Magallanes, a martyr killed for celebrating Mass during the Cristero War in Mexico. Perhaps Catholics today may want to recall St. Thomas More — the patron saint of lawyers, who was executed for refusing to agree to a mandate that gave Henry VIII the prerogative of defining religious expression in England.  Dozens of Catholic institutions filed lawsuits today against the Department of Health and Human Services over its mandate and its narrow definition of religious practice:
Catholic archdioceses and institutions filed suit in federal district courts across the country Monday against the so-called contraception mandate, claiming their "fundamental rights hang in the balance."

The plaintiffs include a host of schools and organizations, including the University of Notre Dame and the Archdiocese of New York. The lawsuits, though related, were filed individually.

The schools are objecting to the requirement from the federal health care overhaul that employers provide access to contraceptive care. The Obama administration several months back softened its position on the mandate, but some religious organizations complained the administration did not go far enough to ensure the rule would not compel them to violate their religious beliefs.
Kathryn Jean Lopez posts a brief statement from Timothy Cardinal Dolan, president of the US Conference of Catholic Bishops and one of the chief critics of the HHS mandate:
We have tried negotiation with the Administration and legislation with the Congress – and we'll keep at it – but there's still no fix. Time is running out, and our valuable ministries and fundamental rights hang in the balance, so we have to resort to the courts now. Though the Conference is not a party to the lawsuits, we applaud this courageous action by so many individual dioceses, charities, hospitals and schools across the nation, in coordination with the law firm of Jones Day. It is also a compelling display of the unity of the Church in defense of religious liberty. It's also a great show of the diversity of the Church's ministries that serve the common good and that are jeopardized by the mandate – ministries to the poor, the sick, and the uneducated, to people of any faith or no faith at all. Continue reading →