Atheism
Sadly it often takes tragedies for religious faith to grow. It seems an unfortunate part of our fallen nature. We have been hit by a spate of tragedies as of late; in its wake we often see churches full of worshippers seeking answers where once there were but a few. Following both world wars, there existed a religious resurgence that unlike the recent tragedies did not ebb and flow. It remained constant due in large part to the horrific loses of human life.
Modernism was alive and well and condemned by the likes of Pope Pius X even before the Guns of August began in 1914. The Catholic and Protestant churches were increasingly seeing relativistic elements entering their seminaries. However unlike recent times, they were quickly addressed. Though we are gaining the upper hand, it has been 40 years since Pope Paul VI lamented that "The Smoke of Satan" had entered the Church. In my just released book; The Catholic Tide Continues to Turn, I speak about the positive events occurring within the Church, as well as those movements who aim to do us harm. In addition, the book delves into how we got into this mess in the first place.
Following World War I there was a great return to religious devotions, especially those having to do with the Blessed Mother. The events of Fatima which had occurred during the war and were being followed closely around the Catholic globe. As I mentioned in my article on the Schoenstatt Movement, the likes of Father Josef Kentenich chastised theological authorities who were giving short shrift to these devotions as well as those who dismissed popular devotions to those who recently passed away like the future Saint Therese of Lisieux (The Little Flower.) Father Kentenich reminded these scoffers that Jesus did indeed say that we must become like little children if we are to enter the Kingdom.
The well heeled of Europe and many American ex pats found their way to Paris to rebel against the religious side of the equation. On the whole, they were a gloomy lot who seemed to drown their sorrows in all matter of drink and sexual exploits which only made them more unbearable. Some even found their way to more exotic locales like Casablanca, as did the fictional Rick Blaine (Humphrey Bogart) in the epic film Casablanca. Continue reading →
Sooo…Jen has a reality show that debuts tonight. It's called Minor Revisions.
While Jen found it a little bit awkward to tell you about this new mini-series of hers, I'm tickled pink to tell you why I think you'll love the series. She gave me a little sneak preview since we both engage with atheists and we both are converts. We have other things in common: We both are fascinated by science, we both have a lot of little kids, and we both have a fondness for Texas. She lives there, I grew up there. She hates the scorpions that invade her house; I hate the spiders that compete for mine.
Anyway, here are three things (in true Jennifer Fulwiler bullet point style) that I think you'll like — no love! — about her mini-series 'Minor Revisions.' These are things that I did not expect, pleasant surprises. Continue reading →
Hello TAC, it is good to be posting again after a prolonged illness that left me unable to do anything but make half-conscious Facebook updates. I have been following the news, and for the sake of our collective sanity, I am going to refrain from extended commentary on foreign affairs. Instead I wanted to share with you an interesting discussion I had recently with some rather confident, cocky atheists on the question of free will.
It had begun as a debate on the so-called "problem of evil." They think we have a problem with evil; maybe some Christians do, but I don't. But I do think atheists – by which I mean Western, science-worshiping, philosophical materialists – have a problem with evil. Namely, how do materialists who reject free will (either explicitly or implicitly, depending on how well they've thought it out) even speak of such a thing as "evil"? Assuming we are speaking of human acts, and not things like bad weather, to describe an act as "evil" or malicious or malevolent or something similar assumes and implies that it was freely chosen. No one speaks of a lion's decision to tear apart a zebra for sustenance as an "evil" act. What mindless animals do has no moral significance whatsoever. What people do has significance solely on the assumption that we can choose otherwise. In other words, free will. Without the assumption of free will, morality utterly collapses into a meaningless rubbish heap.
I was hesitant to write this because I don't like picking battles with atheists. At first I didn't see how anyone would take this idea about free will and our judicial system seriously, but it seems some people are. So I offer the following with the hope that if more people know about this discussion, more people can see it for the nonsense that it is. 
Victor Stenger, Ph.D. particle physicist and best-selling author of God and the Folly of Faith has written an essay at Huffington Post "Free Will is an Illusion" and it took an unexpected turn. Certainly, the atheistic consideration of free will is nothing new, but Dr. Stenger also makes a connection between free will, or the lack thereof, and our judicial system in the United States. This position has disturbing societal implications.
Keep in mind, this is the man who popularized the phrase: "Science flies you to the moon. Religion flies you into buildings." He has also published such titles as God: The Failed Hypothesis and The New Atheism: Taking a Stand for Science and Reason. Victor Stenger has made it known that he thinks science can prove there is no god, and that he considers religion dangerous to society.
In this Huffington Post essay he references a book by another physicist, Leonard Mlodinow, who says that the unconscious plays a dominant role in human behavior. As Dr. Stenger puts it, "before we become aware of making a decision, our brains have already laid the groundwork for it." He goes on to say (read carefully), "This recognition challenges fundamental assumptions about free will and the associated religious teachings about sin and redemption, as well as our judicial concepts of responsibility and punishment. If our brains are making our decisions for us subconsciously, how can we be responsible for our actions? How can our legal system punish criminals or God punish sinners who aren't in full control of their decision-making processes?"
He also references the book Free Will by neuroscientist Sam Harris and title-quotes him in stating that "free will is an illusion." Dr. Stenger writes, "We don't exist as immaterial conscious controllers, but are instead entirely physical beings whose decisions and behaviors are the fully caused products of the brain and body."
So, essentially having established that humans are determinant blobs of matter with no free will, he then makes the case to the Huffington Post readers that "our largely retributive moral and justice systems need to be re-evaluated, and maybe even drastically revamped" if the people in society are going to be able to protect themselves from "people who are dangerous to others because of whatever it is inside their brains and nervous systems that makes them dangerous."
That is, he is calling for a new system of morality and justice based on the the presumption that no one is ultimately responsible for his actions, and remember, he's made it clear who he thinks the "dangerous" people are. This is eerily like the argument used to justify abortion, only we're all blobs of tissue now.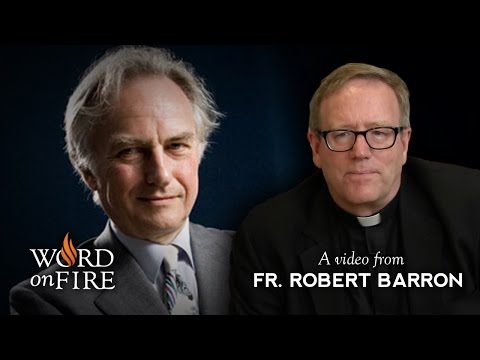 We know, and it is our pride to know, that man is by his constitution a religious animal; that atheism is against, not only our reason, but our instincts; and that it cannot prevail long. But if, in the moment of riot, and in a drunken delirium from the hot spirit drawn out of the alembic of hell, which in France is now so furiously boiling, we should uncover our nakedness, by throwing off that Christian religion which has hitherto been our boast and comfort, and one great source of civilization amongst us, and amongst many other nations, we are apprehensive (being well aware that the mind will not endure a void) that some uncouth, pernicious, and degrading superstition might take place of it.
The tragedy of modern man is not that he knows less and less about the meaning of his own life, but that it bothers him less and less.
Former Czech president Vaclav Havel has died.  One of the giants of our time, he was one of the dissident heroes in the Eighties who helped end Communist rule in Eastern Europe.  He was also a profound thinker and writer.  In recent years, although his own personal religious beliefs were murky, he has bemoaned the atheism and the flight from God that has become a hallmark of modern Europe.  Last year he gave a remarkable speech, in which the following passage sums up what is wrong with Europe and much of the rest of the West:
We are living in the first truly global civilisation. That means that whatever comes into existence on its soil can very quickly and easily span the whole world.
But we are also living in the first atheistic civilisation, in other words, a civilisation that has lost its connection with the infinite and eternity. For that reason it prefers short-term profit to long-term profit. What is important is whether an investment will provide a return in ten or fifteen years; how it will affect the lives of our descendants in a hundred years is less important. Continue reading →
(Hattip for the Atheist Barbie pic to its creator, Atheist Blogger Blag Hag.)  Another April 1 rolls around, and it is time again to observe National Atheist Day and salute those atheists who, as part of the herd of independent atheist thinkers, bravely assert that, yes, matter and energy did arise ex nihilo without God, and that belief in God is too silly for a person of intelligence.  (Sorry Saint Augustine and  Saint Thomas Aquinas!  Sir Isaac Newton you simply lacked the intellectual heft to embrace belief in non-theism.)
In honor of the day, I think Sir Francis Bacon's essay Of Atheism from 1601 might be appropriate:  Continue reading →
I make a point of always trying to listed on the EconTalk podcast each week — a venue in which George Mason University economics professor Russ Roberts conducts a roughly hour-long interview with an author or academic about some topic related to economics. A couple weeks ago, the guest was Robin Hanson, also an economics professor at GMU, who was talking about the "technological singularity" which could result from perfecting the technique of "porting" copies of humans into computers. Usually the topic is much more down-to-earth, but these kinds of speculations can be interesting to play with, and there were a couple of things which really struck me listening to the interview with Hanson, which ran to some 90 minutes.
Hanson's basic contention is that the next big technological leap that will change the face of the world economy will be the ability to create a working copy of a human by "porting" that person's brain into a computer. He argues that this could come much sooner than the ability to create an "artificial intelligence" from scratch, because it doesn't require knowing how intelligence works — you simply create an emulation program on a really powerful computer, and then do a scan of the brain which picks up the current state of every part of it and how those parts interact. (There's a wikipedia article on the concept, called "whole brain emulation" here.) Hanson thinks this would create an effectively unlimited supply of what are, functionally, human beings, though they may look like computer programs or robots, and that this would fundamentally change the economy by creating an effectively infinite supply of labor.
Let's leave all that aside for a moment, because what fascinates me here is something which Roberts, a practicing Jew, homed in on right away: Why should we believe that the sum and total of what you can physically scan in the brain is all there is to know about a person? Why shouldn't we think that there's something else to the "mind" than just the parts of the brain and their current state? Couldn't there be some kind of will which is not materially detectable and is what is causing the brain to act the way it is?
Continue reading →