Anti-Christian
Pope Benedict, judging from this address on January 19 to American bishops in Rome, apparently understands the high stakes in the outcome of this year's election, even if many American Catholics do not:
Dear Brother Bishops,
I greet all of you with fraternal affection and I pray that this pilgrimage of spiritual renewal and deepened communion will confirm you in faith and commitment to your task as Pastors of the Church in the United States of America. As you know, it is my intention in the course of this year to reflect with you on some of the spiritual and cultural challenges of the new evangelization.
One of the most memorable aspects of my Pastoral Visit to the United States was the opportunity it afforded me to reflect on America's historical experience of religious freedom, and specifically the relationship between religion and culture. At the heart of every culture, whether perceived or not, is a consensus about the nature of reality and the moral good, and thus about the conditions for human flourishing. In America, that consensus, as enshrined in your nation's founding documents, was grounded in a worldview shaped not only by faith but a commitment to certain ethical principles deriving from nature and nature's God. Today that consensus has eroded significantly in the face of powerful new cultural currents which are not only directly opposed to core moral teachings of the Judeo-Christian tradition, but increasingly hostile to Christianity as such. Continue reading →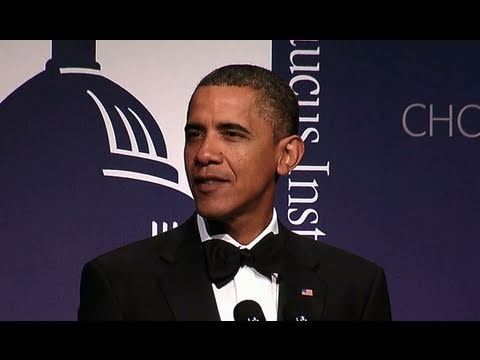 Jason McNew of the American Thinker wrote it better than I could:
Friday evening President Obama addressed the Congressional Hispanic Caucus Institute.  At around 22:30, he incorporates part of the preamble of The Declaration of Independence, removing "Creator".
"We hold these truths to be self evident, that all men are created equal….. endowed with certain unalienable rights, life and liberty, and the pursuit of happiness"
After President Obama says "created equal…", there is a long pause during which he scowls and blinks several times.  For once, he may actually have opted to not read something that was on the teleprompter.  Is looks like he is disgusted and decided it would be better not to read what the preamble actually says.
President Obama, if our Creator is not the purveyor of our human rights, then who is?  The government?
Today is Bastille Day, typically associated with the start of the French Revolution. In honor of that blessed event, I offer up this classic piece by John Zmirak:
Remember when the L.A. riots spun out of control, and engulfed the whole United States? The key moment was no doubt when police and Army commanders took fright and changed sides, throwing their support to the Committee for Public Safety led by Tom Hayden, along with Noam Chomsky, Barbara Boxer, Michael Moore, and Edward Said. After Hayden's fall and execution, his successor, Marion Barry, insisted that President Bush and his wife Barbara be tried for treason. Their executions shocked the world but sparked wild celebrations in the capital, as the First Couple's severed heads danced on poles in daylong parades. A crack whore was duly enshrined in the National Cathedral as the Goddess of Reason.
Last week I wrote here about the firing of Dr. Kenneth Howell who had the audacity, in a class about the Catholicism, to actually state Catholic doctrine about homosexuality.  There has been enough of a furor since that the University of Illinois is acting, according to this story in the Chicago Tribune:
A faculty group at the University of Illinois' flagship campus will review the decision to fire an adjunct religion professor for saying he agreed with Catholic doctrine on homosexuality.
Urbana- Champaign campus Chancellor Robert Easter said Monday he hopes to have a decision on the firing of Kenneth Howell from the Faculty Senate's Committee on Academic Freedom and Tenure by the time fall classes start. The review is to determine whether Howell's academic freedom was violated.
"We want to be able to reassure ourselves there was no infringement on academic freedom here," new university President Michael Hogan told members of the Faculty Senate on Monday. "This is a very, very important, not to mention a touchy and sensitive, issue. Did this cross the line somehow?" Continue reading →
I am an alum of the U of I.  I obtained my BA in 79 and my JD in 82.  My wife is also an alum of the U of I, obtaining her MA in Spanish in 82.  Our eldest son will be entering the U of I as a freshman in August.  I therefore found the news that  Professor Kenneth Howell, an adjunct Professor at the University of Illinois, has been fired for teaching in a course about Catholicism  basic Catholic doctrine on homosexuality quite alarming: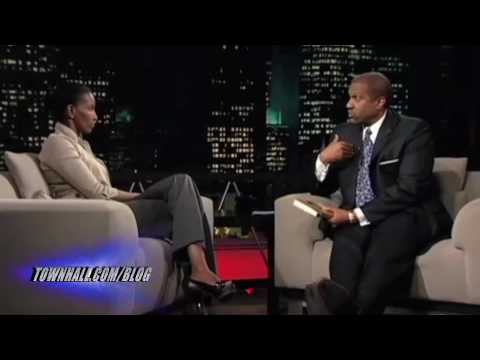 Tavis Smiley claims that terrorist activities by Christians happens quite often in the United States.  Not only does he make the claim that Christians do terrorism, but there are more terrorist acts done by Christians than by Muslims.
Mr. Smiley expressed these thoughts on a program hosted by Ayaan Hirsi Ali on the Public Broadcasting System (PBS).
Here are his exact words:
"Oh, Christians, every day, people walk into post offices, they walk into schools, that's what Columbine is – I could do this all day long. There are so many more examples of Christians – and I happen to be a Christian. That's back to this notion of your idealizing Christianity in my mind, to my read. There are so many more examples, Ayaan, of Christians who do that than you could ever give me examples of Muslims who have done that inside this country, where you live and work."
Incredible.
George Weigel wrote a timely article in National Review Online titled, Defending Religious Freedom in Full.
In it cites the extremist attacks in expressing our Catholic faith in the public square.
The forms of these attacks are egregious because they that attack us are also tearing apart the moral fabric of this nation.
Case in point is the Washington Post, and in my opinion they represent secular humanism, when it comes to natural law they painted those that hold to natural law as extremists:
This past October, in the heat of a political campaign, the nation's political newspaper of record, the Washington Post, ran an editorial condemning what it termed the "extremist views" of a candidate for attorney general of Virginia who had suggested that the natural moral law was still a useful guide to public policy.
Sarah Palin and Bristol Palin respond to the vile Family Guy attack on Trig, her son with Down's Syndrome:
People are asking me to comment on yesterday's Fox show that felt like another kick in the gut. Bristol was one who asked what I thought of the show that mocked her baby brother, Trig (and/or others with special needs), in an episode yesterday. Instead of answering, I asked her what she thought. Here is her conscientious reply, which is a much more restrained and gracious statement than I want to make about an issue that begs the question, "when is enough, enough?":
"When you're the son or daughter of a public figure, you have to develop thick skin. My siblings and I all have that, but insults directed at our youngest brother hurt too much for us to remain silent. People with special needs face challenges that many of us will never confront, and yet they are some of the kindest and most loving people you'll ever meet. Their lives are difficult enough as it is, so why would anyone want to make their lives more difficult by mocking them? As a culture, shouldn't we be more compassionate to innocent people – especially those who are less fortunate? Shouldn't we be willing to say that some things just are not funny? Are there any limits to what some people will do or say in regards to my little brother or others in the special needs community? If the writers of a particularly pathetic cartoon show thought they were being clever in mocking my brother and my family yesterday, they failed. All they proved is that they're heartless jerks. – Bristol Palin"
- Sarah Palin
Perhaps it is partially because I have an autistic son, but words literally fail me to adequately describe people evil enough to mock a handicapped child because they differ with the mother of the child politically.
Hattip to Ed Morrissey at Hot Air.  As someone who received an undergraduate degree in the teaching of social studies, I am never very surprised when a school administration decides to engage in an act of public stupidity, however, this incident is in a class all by itself.
A second grade student at the Maxham Elementary School in Taunton, People's Republic of Massachusetts, was sent home from school after drawing a picture of Jesus on the cross.  The student made the drawing in response to a class assignment that the students draw something that reminded them of Christmas.  Apparently the student's dullard teacher decided that the drawing of the cross was too violent.  The school administration, in a move which hearkens back to the old Soviet Union placing dissidents in psych wards, decreed that not only would the child be sent home, but that he would have to undergo a psych evaluation.