Anti-Catholic Bigotry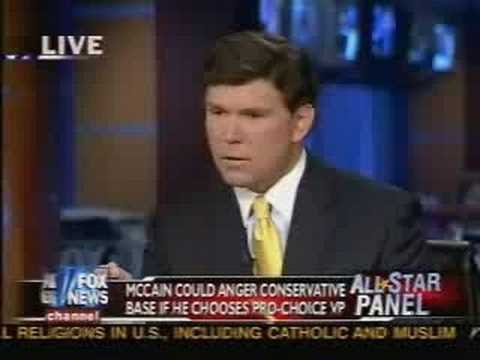 It will come as little surprise to faithful readers of this blog, but the Lying Worthless Political Hack, as I affectionately refer to ex-Speaker of the House Nancy Pelosi (D. San Francisco), took  the opportunity during an interview with the Washington Post to slam the Church she purportedly is a member of:
On abortion
Pelosi recently was criticized for the way she characterized a bill to amend Republican-proposed conscience exemptions for health-care reform that allow providers to refuse to perform abortions. Pelosi called the measure, which passed last month with some help from Democrats, "savage,'' and said, "When the Republicans vote for this bill today, they will be voting to say that women can die on the floor and health-care providers do not have to intervene, if this bill is passed. It's just appalling."
In retrospect, does she think that assessment went too far? Not at all, she said: "They would" let women die on the floor, she said. "They would! Again, whatever their intention is, this is the effect.''
Catholic health-care providers in particular have long said they'd have to go out of business without the conscience protections that Pelosi says amount to letting hospitals "say to a woman, 'I'm sorry you could die' if you don't get an abortion." Those who dispute that characterization "may not like the language,'' she said, "but the truth is what I said. I'm a devout Catholic and I honor my faith and love it .?.?. but they have this conscience thing'' that she insists put women at physical risk, although Catholic providers strongly disagree.
On one occasion, she said, laughing, one of her critics on the topic of abortion, speaking on the House floor, said, "Nancy Pelosi thinks she knows more about having babies than the pope. They think like this. And of course I do — I think the pope would agree — and I know more than you, too, mister.'' Continue reading →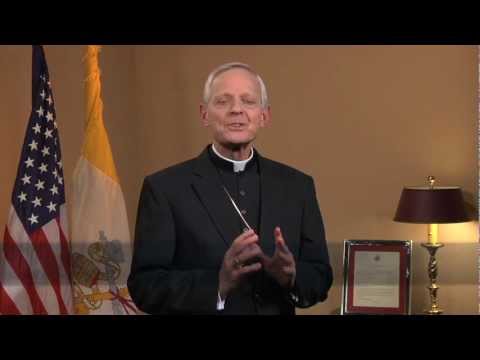 As mankind become more liberal they will be more apt to allow that all those who conduct themselves as worthy members of the community are equally entitled to the protection of civil government.  I hope ever to see America among the foremost nations in examples of justice and liberality.  And I presume that your fellow-citizens will not forget the patriotic part which you took in the accomplishment of their Revolution, and the establishment of their government; or the important assistance which they received from a nation in which the Roman Catholic faith is professed.
George Washington, March 15, 1790
Catholics in this country have long enjoyed complete religious liberty.  The experience of that freedom in this country was one one of the factors that caused Popes to embrace the concept of religious liberty as enshrined in the documents of Vatican II.  Maryland, the Catholic colony, was the first colony to proclaim religious freedom in the New World.
Now that precious liberty that so many Americans have fought and died for down through the centuries is under siege by local and state governments and the Obama administration.  The Bishops of Maryland have spoken out against this evil trend.  Go here to read their 16 page statement. Continue reading →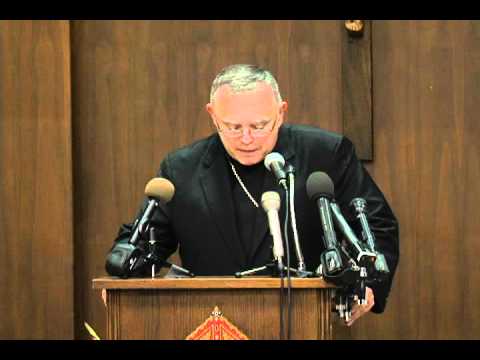 One of the most irritating aspects of life for faithful American Catholics over the past several decades has been how quiet most of our bishops have been in the face of outrageous attacks on the Church.  Too many of our bishops have acted as if they had their spines surgically removed upon consecration.  Fortunately there have always been a handful who have been willing to speak out and suffer the media attacks that then ensue, along with the ambushes of heterodox Catholics frequently eager to lend a hand to anti-Catholics in their ceaseless war against the Church.  One of the more outspoken bishops is Archbishop Charles J. Chaput, who has never been afraid to proclaim the truth, and to do so eloquently.  He is at it again over at First Things.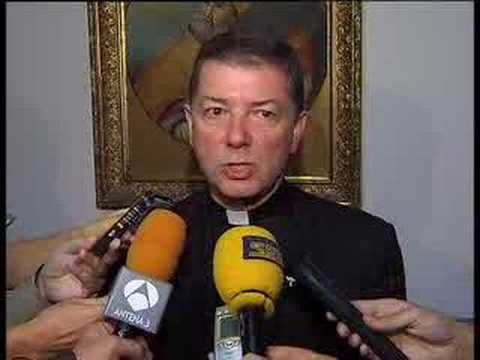 On Sunday I received a request from a Catholic blogger for my suggestions for readings in regard to the Spanish Civil War, a subject which I have always found fascinating.  Here is my response:
The go to man on the Spanish Civil War is Stanley Payne.  He has been writing on the conflict since the Fifties.  He interviewed many of the leaders of the various factions in the Fifties, Sixties and Seventies.  Originally a man of the Left, I think it would be fair now to call him a conservative, but what he is above all is a first class historian.
Hattip to Christopher Johnson at Midwest Conservative Journal.  Seymour Hersch, part time left wing loon and full time writer at the New Yorker, critiques US policy in the Middle East and blames us papists:
In a speech billed as a discussion of the Bush and Obama eras, New Yorker journalist Seymour Hersh delivered a rambling, conspiracy-laden diatribe here Monday expressing his disappointment with President Barack Obama and his dissatisfaction with the direction of U.S. foreign policy.
"Just when we needed an angry black man," he began, his arm perched jauntily on the podium, "we didn't get one."
It quickly went downhill from there.
Hersh, whose exposés of gross abuses by members of the U.S. military in Vietnam and Iraq have earned him worldwide fame and high journalistic honors, said he was writing a book on what he called the "Cheney-Bush years" and saw little difference between that period and the Obama administration.
He said that he was keeping a "checklist" of aggressive U.S. policies that remained in place, including torture and "rendition" of terrorist suspects to allied countries, which he alleged was ongoing.
He also charged that U.S. foreign policy had been hijacked by a cabal of neoconservative "crusaders" in the former vice president's office and now in the special operations community.
"What I'm really talking about is how eight or nine neoconservative, radicals if you will, overthrew the American government. Took it over," he said of his forthcoming book. "It's not only that the neocons took it over but how easily they did it — how Congress disappeared, how the press became part of it, how the public acquiesced."
Hersh then brought up the widespread looting that took place in Baghdad after the fall of Saddam Hussein in 2003. "In the Cheney shop, the attitude was, 'What's this? What are they all worried about, the politicians and the press, they're all worried about some looting? … Don't they get it? We're gonna change mosques into cathedrals. And when we get all the oil, nobody's gonna give a damn.'"
"That's the attitude," he continued. "We're gonna change mosques into cathedrals. That's an attitude that pervades, I'm here to say, a large percentage of the Joint Special Operations Command."
He then alleged that Gen. Stanley McChrystal, who headed JSOC before briefly becoming the top U.S. commander in Afghanistan, and his successor, Vice Adm. William McRaven, as well as many within JSOC, "are all members of, or at least supporters of, Knights of Malta."
Hersh may have been referring to the Sovereign Order of Malta, a Roman Catholic organization commited to "defence of the Faith and assistance to the poor and the suffering," according to its website.
"Many of them are members of Opus Dei," Hersh continued. "They do see what they're doing — and this is not an atypical attitude among some military — it's a crusade, literally. They see themselves as the protectors of the Christians. They're protecting them from the Muslims [as in] the 13th century. And this is their function."
"They have little insignias, these coins they pass among each other, which are crusader coins," he continued. "They have insignia that reflect the whole notion that this is a culture war. … Right now, there's a tremendous, tremendous amount of anti-Muslim feeling in the military community."" Continue reading →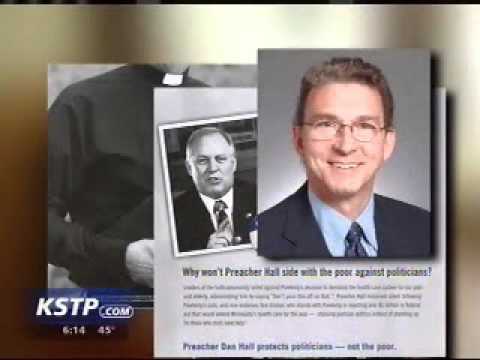 A week before the Presidential election in 1884, the Reverend Samuel D. Burchard, a Presbyterian minister, at a Republican gathering denounced the Democrats as the party of "Rum, Romanism and Rebellion".  James G. Blaine, the Republican candidate, denounced the anti-Catholic remarks three days later, but it was too late and Blaine lost the election.  The memorable phrase helped cement most Catholics as Democrats for a century.
Now the Minnesota Democrat Farmer Labor Party (Minnesota Democrats) are doing their best to help drive Catholics into the arms of the Republican Party with this piece of tripe:
Back on July 9, here, I wrote about Dr. Kenneth Howell who was fired by the University of Illinois for setting forth Catholic doctrine on homosexuality in a class that he was teaching on Catholicism pursuant to a contract between the University of Illinois and the local Newman Center on campus.  On July 14, I reported here that the firing was under review by a faculty committee of the University of Illinois.  The committee hasn't completed its review, but there have been a few developments that I thought our readers might find interesting.
1.  An interesting story here by the News-Gazette, the local Champaign-Urbana paper, detailing how Dr. Howell went from a Presbyterian Minister to a lay Catholic.
2.  The Alliance Defense Fund which is representing Dr. Howell, sent a letter to the University of Illinois on July 12, demanding his reinstatement.  Read the letter here.  The Alliance Defense Fund highlights the absurdity of this situation rather well with this statement:  "A university cannot censor professors' speech–including classroom speech related to the topic of the class–merely because certain ideas 'offend' an anonymous student," said ADF Senior Counsel David French. "To fire a professor for teaching the actual subject matter of his course is outrageous. It's ridiculous that a school would fire a professor without even giving him a chance to defend himself when he simply taught Catholic beliefs in a class about Catholic beliefs."
3.  One thing I have learned while examining this controversy is just what a nice guy Dr. Howell is, and how open to argument and debate he is.  These characteristics are both noted by atheist John Loftus at his website here.  Dr. Howell is a model of what a university Professor should be:  knowledgeable as to his subject and willing to discuss and debate with anyone in an atmosphere of mutual respect and open inquiry.  That a man of his calibre has been subject to this type of politically correct firing is a total travesty. Continue reading →