American Revolution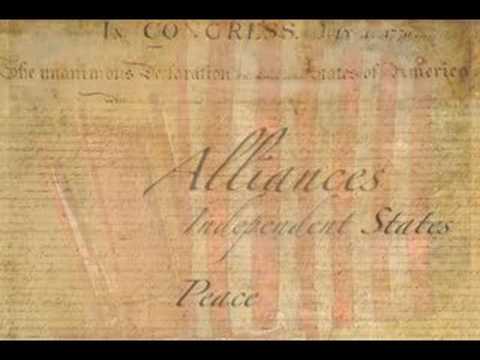 In my family each year we have a group reading of the Declaration of Independence.  The kids enjoy it and so do Mom and Dad.  Each year I am struck by a timeless quality of the words. 
"We hold these truths to be self-evident, that all men are created equal, that they are endowed by their Creator with certain unalienable Rights, that among these are Life, Liberty and the pursuit of Happiness. — That to secure these rights, Governments are instituted among Men, deriving their just powers from the consent of the governed, — That whenever any Form of Government becomes destructive of these ends, it is the Right of the People to alter or to abolish it, and to institute new Government, laying its foundation on such principles and organizing its powers in such form, as to them shall seem most likely to effect their Safety and Happiness. Prudence, indeed, will dictate that Governments long established should not be changed for light and transient causes; and accordingly all experience hath shewn that mankind are more disposed to suffer, while evils are sufferable than to right themselves by abolishing the forms to which they are accustomed. But when a long train of abuses and usurpations, pursuing invariably the same Object evinces a design to reduce them under absolute Despotism, it is their right, it is their duty, to throw off such Government, and to provide new Guards for their future security."
Something for the weekend.  I have been thinking a lot about the American Revolution this week.  One of the most popular ballads during that war was Johnny Has Gone For A Soldier.  Sad like most Irish tunes, it captures well the bitter partings that war always causes.  Dedicated to Major Andrew McClary, New Hampshire militia, and all the patriots who went to be soldiers and who never came back from that war.
"For I must do it justice;  it was a complete system, full of coherence and consistency, well digested and well composed in all its parts.   It was a machine of wise and deliberate contrivance, as well fitted for the oppression, impoverishment and degradation of a people, and the debasement of human nature itself, as ever proceeded from the perverted ingenuity of man."