American History
Something for the weekend.  Stonewall Jackson's Way, sung by the endlessly talented Bobby Horton who has waged a one man crusade to bring Civil War music to modern audiences.
Of Thomas Jonathan Jackson, nicknamed Stonewall by General Barnard Bee at the battle of Bull Run, it was said he lived by the New Testament and fought by the Old.  Certainly throughout his life he was a convinced Christian.  As a young man he would attend services of various Christian denominations.  In Mexico, during his service in the Mexican War, he attended mass, although sadly he did not convert to Catholicism.  Instead he eventually became a Presbyterian.  His Bible was his constant companion, and he would often speak of God and theological matters in private conversation.
Jackson in his professional life was a soldier.  Just before the Civil War he was a professor of natural and experimental philosophy (science) and artillery instruction at the Virginia Military Institute.  As a teacher he made a good soldier.  His lectures were rather dry.  If his students seemed to fail to grasp a lecture, he would repeat it the next day, word for word.
His home life was a mixture of sorrow and joy.  His first wife died in childbirth along with their still-born son, a tragedy that would have crushed many a man less iron-willed than  Jackson.  His second marriage, like his first, was happy, but heartache also haunted it.  A daughter died shortly after birth in 1858.  A second daughter was born in 1862, shortly before Jackson's own death in 1863.
He and his second wife established and taught a Sunday school for black slaves.  At the time it was against the law in Virginia to teach slaves to read, but apparently that is precisely what Jackson and his wife did.   One of the last letters he ever posted was his regular contribution he mailed off throughout the war for the financial support of the Sunday school for slaves he and his wife had founded. Continue reading →
Hattip to Ed Morrissey at Hot Air.  I hope that this blog as the years roll by will play a small role in battling  the growing ignorance among many American adults regarding the history of this country.  In the meantime, I can only repeat the sage piece of advice from the video clip below: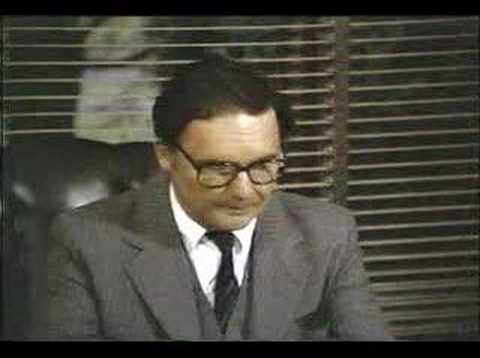 Thomas Jefferson and John Adams died on July 4, 1826, fifty years to the day from the adoption of the Declaration of Independence by the Continental Congress on July 4, 1776.  Jefferson died before Adams, and therefore Adams was in error when, with his last breath, he said "Thomas Jefferson survives."  However, in a larger sense, a part of Mr. Jefferson, Mr. Adams and all the patriots who brought us our independence, will remain alive as long as Americans continue to read and remember the Declaration of Independence.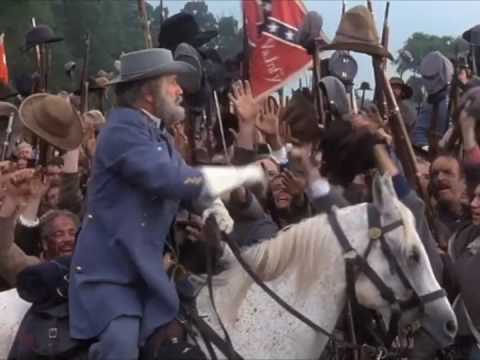 Paul Zummo, the Cranky Conservative, and I run a blog on American History:  Almost Chosen People.  Yesterday Paul raised the question:  Is Robert E. Lee Overrated?
Yeah, the post title is somewhat deliberately provocative, but it's also meant to be a serious question that I hope will spark some discussion.  I was going to ask it in the comments to Donald's post below, but thought it might be useful fodder for debate in its own right.
This video is unsurpassed for conveying in such a brief time, with each minute representing one year, the major events and shifting areas controlled by the Union and the Confederacy during the War. It also graphically portrays the human cost of the War as the seconds roll by and the dead and wounded toll grows ever higher. Continue reading →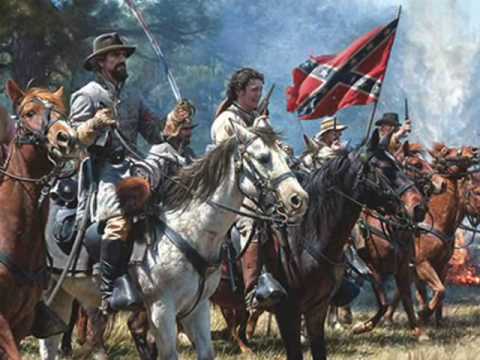 I have had a few posts, here, here  and here, on the famous Irish Brigade that fought for the Union in the Army of the Potomac.  There were however other Irish units, North and South.  This song celebrates Kelly's Irish Brigade that fought for the Confederacy in the West.  The Brigade was actually a regiment, the Washington Blues, organized by Joseph Kelly, a grocer in Saint Louis, prior to the Civil War.  Kelly was an Irish immigrant as were most of the men in his regiment.  They provided good service for the Confederacy, and you may read about them here. Continue reading →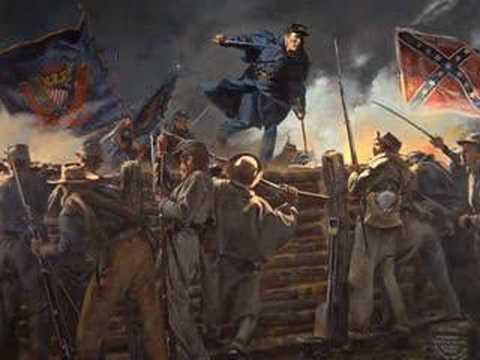 Something for the weekend.  As we enjoy the fun and festivities of the Memorial Day Weekend unofficial start of summer, it is fitting and proper that we recall why Monday is a National Holiday.  Tomorrow I will have something for our readers who favor the gray over the blue. Continue reading →
One of the difficulties that I often experience when preparing a post on a historical topic for the blog, is deciding what to leave out.  Oftentimes I have far more material than I can put in a post, unless I want to transform the post into a treatise.  In the case of my recent post on Joshua Barney, American naval hero of the American Revolution and the War of 1812, I had to leave out quite a bit on his life.  One portion that I think might be of interest to our readers is his involvement with Jerome Bonaparte, brother to Napoleon Bonaparte.
It is a pity that Errol Flynn during the Golden Age of Hollywood never had the opportunity to do a biopic on Joshua Barney.  Barney's life was more adventuresome and filled with derring-do than the fictional characters that Flynn portrayed.
The scion of a Catholic Maryland family, Barney was born on July 6, 1759 in Baltimore, one of 14 children.  At 10 he announced to his startled father that he was leaving school.  His father found him a job in a counting shop, but Barney refused to spend his life chained to a desk.  He left his father's farm at 13 to seek his fortunes on the sea.  He became an apprentice mate on the brig Sydney engaged in the Liverpool trade.  The captain of the brig died suddenly on a voyage  to Europe and  the 14 year old Barney assumed command and successfully completed the voyage.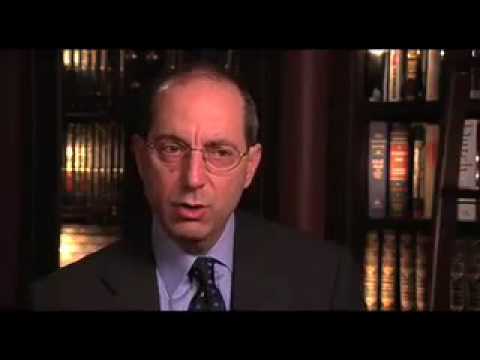 Hattip to commenter Dennis McCutcheon for giving me the idea for this post.  We Americans today view the Civil War as part of our history.  If different decisions had been made at the end of that conflict, the Civil War could still be part of our current reality.  Just before the surrender at Appomattox, General Porter Alexander, General Robert E. Lee's chief of artillery, broached to Lee a proposal that the Army of Northern Virginia disband and carry out a guerrilla war against the Union occupiers.  Here history balanced on a knife edge.  If Lee had accepted the proposal, I have little doubt the stage would have been set for an unending war between the North and the South which would still be with us.  Douglas Southall Freeman, in his magisterial R. E. Lee, tells what happened next, based upon Alexander's memoirs, Fighting for the Confederacy.
"Thereupon Alexander proposed, as an alternative to surrender, that the men take to the woods with their arms, under orders to report to governors of their respective states.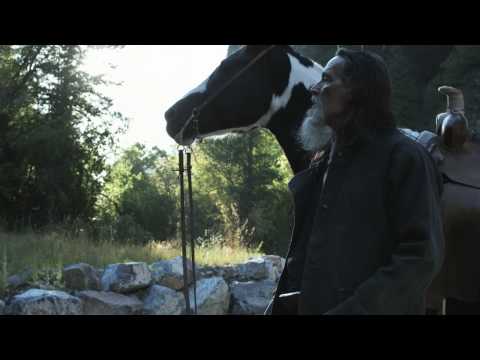 God can use a thunderstorm.  Or Porter Rockwell.
Mormon Proverb
One reason why I have always loved history is that it is so often wilder and more colorful than fiction.  A very colorful part indeed of American history is that which records the events of the Church of Jesus Christ of Latter-Day Saints, better known as the Mormons, and in that history no portion is more colorful than the life of Orrin Porter Rockwell.  Throughout his life legends began to cluster about him and it is not easy to keep fact and fable in his biography separate.
Born on June 28, 1813, in Belchertown, New Hampshire, he was one of the earliest followers of Joseph Smith, being baptized into the church in 1830.  Powerfully built, he served as a bodyguard for Smith.  In 1838 he may have attempted to assassinate the Governor of Missouri, Lilburn Boggs, after Boggs issued an order calling for the expulsion of the Mormons from Misssouri or their extermination.  The order was prompted by the Missouri Mormon War of 1838. 
Rockwell was held in jail for eight months, but no grand jury would indict him due to lack of evidence.  Rockwell defended himself with such statements as "I never shot at anybody, if I shoot they get shot!" and "He's alive, ain't he." in reference to Governor Boggs.  After his release from jail, Rockwell traveled to the house of Joseph Smith in Nauvoo, Illinois, a town built by the Mormons, arriving there on Christmas Day 1843.  A Christmas party was underway and Rockwell looked like a dirty tramp, his hair grown out during his imprisonment and his clothes and his body unwashed.  Smith purportedly made the following prophecy upon seeing Rockwell:  "I prophesy, in the name of the Lord, that you — Orrin Porter Rockwell — so long as ye shall remain loyal and true to thy faith, need fear no enemy. Cut not thy hair and no bullet or blade can harm thee."  Rockwell wore his hair long thereafter until he cut it to make a wig for a woman who lost her hair from typhoid fever.
Rockwell was a Danite, a secret Mormon organization dedicated to carrying out acts of violence on behalf of the Mormon religion.  In 1844 Joseph Smith and his brother Hyrum were indicted for treason against the state of Illinois, the culmination of ever growing tension between Mormons and non-Mormons in Illinois.  On June 27, 1844 a mob stormed the jail in Carthage, Illinois where the Smiths were being held and murdered them.  Rockwell had been away on a mission for the Mormon church at the time, and wept like a child according to witnesses when he learned of the death of Joseph Smith.
In the chaos that ensued after the death of Smith, the Mormons often engaged in battles with mobs of non-Mormons.  On September 16, 1845 Rockwell was hastily deputized by the Sheriff of Hancock County Illinois, Jacob Blackenstos.  Blackenstos was a non-Mormon but was friendly to the Mormons.  He was being chased by an anti-Mormon mob led by Frank Worrell, who had been in charge of the militia unit that failed to protect Joseph Smith when he was murdered.  Rockwell took out his rifle and stopped the mob by shooting to death Worrell.  Worrell thus became the first man killed by Rockwell, a total that would grow to 40-100, no one is certain, by the end of Rockwell's life. Continue reading →
Like many intellectual men in Revolutionary America and Western Europe, Alexander Hamilton bought into the Deist ideas of a Creator, but certainly not a Creator who needed a Son to rise from the dead or perform miracles, and certainly not the continuous miracle of the Eucharist. Most leaders of the American Revolution were baptized Anglicans who later in life rarely attended Sunday services, the exception being George Washington.  The first President was the rare exception of a Founding Father who often attended Anglican-Episcopal Services, though he occasionally did leave before Holy Communion, which many intellectuals in the colonies (and most of England) decried as "popery."
Hamilton was a unique man, who unlike many of the Revolution was not born in the colonies, but in the Caribbean and was born into poverty at that. He was practically an orphan as his father left his mother and she subsequently died from an epidemic. At a young age Hamilton showed so much promise that the residents of Christiansted, St Croix (now the American Virgin Islands) took up a collection to send him to school in New England. As a child, Hamilton excelled at informal learning picking up on what he could from passersby and those who took the time to help him. In August of 1772,  a great hurricane hit the Caribbean. Hamilton wrote about it in such vivid detail that it wound up being published in New York.
It was at this point that the residents of Christiansted answered the local Anglican pastor's request and enough money was raised to send Hamilton to school in the colonies. While in school, Hamilton would excel and wound up in the Revolutionary Army as a young officer. By the time of Yorktown, General Washington thought enough of the 24 year old to have him lead a charge on one of the redoubts of Yorktown. It was here that the "Young Americans" and their French counterparts on land and sea, overwhelmed the British and the world turned upside down.