American Culture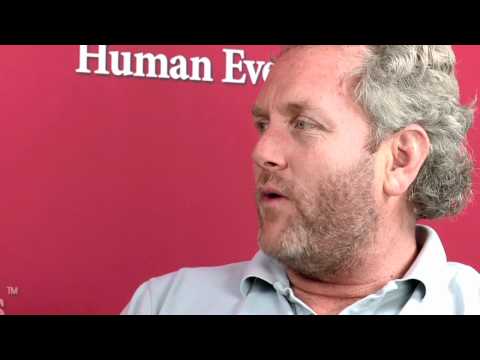 This ties in with Paul's post today on culture and its political impact.  Jonah Goldberg is usually worth reading at National Review Online, but today he was brilliant:
The bowel-stewing hypocrisy notwithstanding, what's amazing is how the same dreck is recycled as new, fresh, and courageous. Charles Beard's An Economic Interpretation of the U.S. Constitution will be 100 years old next year. Its attack on the Founders as greedy white men was wrong then, but at least it was relatively original. Today, college kids regurgitate the same nonsense — and professors applaud their rebelliousness. Except what or whom are they rebelling against? Not the faculty or the administration.
Hackneyed left-wingery is not only treated with respect on campuses (though most mainstream academics aren't as left-wing as Zinn or Stone), it is repackaged daily by Hollywood and celebrated by the mainstream media.
The self-styled rebels of Occupy Wall Street received overwhelmingly positive coverage in the mainstream media in no small part because the liberal press thinks authentic political expression for young people must be left-wing. The regurgitation of hackneyed '60s slogans pleasing to the ears of aging, nostalgia-besotted baby boomers elicits squeals of delight. Meanwhile, tea-party protests were greeted as dangerous, odd, and deserving of hostile journalistic scrutiny.
And yet the kitsch of leftism still works its magic. In huge numbers, young people think they're rebelling when all they're doing is playing their assigned part and lending energy and, often, votes to a stale, regimented form of statist liberalism that often disappoints and never satisfies. Continue reading →
(Cross-posted at Acts of the Apostasy)
June is Lesbian, Gay, Bisexual and Transgender Pride Month. It used to just be Gay and Lesbian Pride Month, initiated by former President Clinton in 2000, and then made more inclusive by President Obama in 2009. Of course, it's not totally inclusive, because heterosexuals aren't on the list. (So I won't celebrate it until I'm forced to, which may happen sooner than later…)
In fact, if you read through the list of National Months, there's no National Normal Heterosexuals Month anywhere. How come? Why the discrimination?
There's no National Blogger Month, no Heaven-bound Catholic Pride Month, no Guys Who Love Girls and Girls Who Love Guys Month or anything like that. Where's the justice?
There's nothing close to a National Men's Month, or Men's History Month, either. Continue reading →
Michael Potemera muses on the survival of two very different cultural institutions – Playboy and National Review:
I just caught the last couple of minutes of a cable-TV documentary about Playboy magazine, which featured a clip of Hugh Hefner opining about the huge cultural impact the magazine has had in its 50-plus years of existence. And it struck me as an illustration that, even in the realm of culture and ideas, it's the supply side that makes the greatest difference. Two young men in the mid-1950s had vastly different ideas of what the American audience really wanted and needed, and ventured forth to create magazines that reflected these views. Hugh Hefner, convinced that America was too sexually conservative and really needed to let its hair down, founded Playboy in 1953. Bill Buckley, convinced that America was too politically liberal and needed to restore its older, small-r republican virtues that had been eroded in the Progressive and New Deal eras, founded National Review in 1955.

Now, think about how these ventures must have appeared at the time. Playboy was an outrage to conventional pieties about sexuality. National Review was an outrage to conventional pieties about politics. How much money would you have bet, at the time, that either one would survive for very long? "A dirty magazine? Won't people be embarrassed to buy it?" "A magazine that's to the right of Eisenhower and Nixon? Are there that many real fringies out there?" But the supply side takes a chance. And, quite amazingly, both ventures succeeded beyond imagining. Playboy bore fruit in the Sexual Revolution, which may already have reached its high point but shows little sign of receding. And from National Review emerged Reaganism, and conservatism as the broadly dominant system of political thought in recent years.

An extraordinarily prescient person, writing in the mid-1950s, might have predicted one of these triumphs. But anyone who predicted that both of the magazines, simultaneously, would have a massive, culturally transformative impact on our country, would have been dismissed as, at best, an extremely confused thinker.

But the truth is, we are a confusing country. We contain, in Walt Whitman's sense, multitudes. Even as we prize national unity, we resist homogeneity; even as we embrace populist fads, we remain suspicious of conformism. It makes me wonder: Which two implausible — and apparently mutually contradictory — cultural ventures of our time will end up shaping the American life of the next half century?
Certainly fodder for further thought.  There is a superficial explanation to this seeming contradiction.  In a country that at the time both publications were launched numbered 200 million citizens, and where now north of 300 million live, it's not unreasonable for disparate publications to attract very large audiences.  If you draw, say, 100,000 subscribers (and I have no idea if this is anywhere close to how many people subscribe to either publication, now or ever), that's barely more than .o1% of the population.  So it's easy to see why the same country can pack arena-sized mega Churches on Sunday while also making pornographic sites the biggest profit makers on the Internet.  To put it simply, there are a lot of people, and they're going to like very different things.
But of course that really is Potomera's main point.   We are a culture deeply divided, and that division seems to be getting more intense.  While the pron industry is doing quite well, conservative (traditional, Orthodox, whatever adjective you prefer) religious institutions are also faring quite well.  Gay marriage is gaining some traction while at the same time larger and larger families are filling the pews every Sunday.  Admittedly, there is some overlap as some of the commenters observe (not to mention that William F. Buckley wrote articles for Playboy at one time), but by and large we're talking about – dare I say it? – two Americas.
In the comments section I wrote the following, and it's hopefully worth repeating here.  One of the things to consider is the standing of both magazines within the movements that they helped launch. Playboy is considered tame nowadays, what, with the explosion of raunchier magazines like Hustler, and even more so with the easy availability of hard core pornography on the Web.
As for National Review, while there has been an explosion of other conservative magazines, institutions, and other media, NR remains one of the most influential journals of conservative opinion. Sure some might think it has gone "soft" in its own right (including yours truly, at least on occasion), but it is still no doubt more influential within its own sphere than Playboy is nowadays.
What that says about our society, and where it is trending, is perhaps more troublesome.
Michael Scott, the head sales manager of Dunder Mifflin is calling it quits at the end of the 2011 television season.
The Office is one of the few shows that I enjoy watching because the comedy and writing are top-notch and just as importantly, it isn't as depraved as most shows on television.
Viewing The Office is like watching elementary school cliques try to behave as adults.  It's entertaining and sometimes difficult to watch, especially when the Michael Scott character embarrasses himself to the point that I cringe at the tv set.
Regardless, the show will definitely be different without him if they choose to continue, which I hope they do.
The college football 2010 expansion scramble is on!
The Pac-10 is flexing their muscle for the first time in many years and I'm not talking about winning championships, I'm talking about dinero, mullah, the almighty dollar!
As I have mentioned previously, the Pac-10 will not expand unless it includes Texas or Colorado.  Not Utah or BYU.
Colorado brings in the Denver metropolitan T.V. market and Texas brings in… the entire state of Texas with a nationwide following that is only eclipsed by the University of Notre Shame Dame.
So what has happened since then?
To summarize all the rumors these past three days, the Pac-10 will take Texas, Colorado, Texas A&M, Oklahoma, Texas Tech, and Oklahoma State.
But the Pac-10 needs to hear from those schools, specifically Texas, before the end of 2010 in order to be in a position to negotiate a new television contract for their college football programs.
Wow!
This is beyond what I expected but it certainly is intriguing and prudent.
It's prudent because Texas wants Texas A&M in ANY scenario available.  The Big-10 didn't bring Texas A&M to the table in prior rumors and that is why those rumors died down.
How did this all come about?
There were various variables that occurred simultaneously to bring us to this point.
The Pac-10 is seeking to expand for the first time in 33 years when they last added my two alma maters, the University of Arizona and Arizona State University (sometimes referred to as Temple Normal Women's Teacher College).
Speculation has been rampant with initial reports announcing the the University of Utah had accepted and will become the 11th member, but those were quickly shot down (sort of).
Not since the Texas legislature blackmailed both the University of Texas and Texas A&M University into retracting their acceptance into the Pac-10 in 1994 have rumors been so rampant as to possible candidates.
The Pac-10 is the premiere all-sports conference in the country, more importantly, they have the most athletic and superior football programs as well.  No conference comes close with NFL-level talent to that of the Pac-10′s.
Why the expansion?
Hattip to the ever vigilant Christopher Johnson at Midwest Conservative Journal.  My kids loved Thomas the Tank Engine videos when they were little back in the nineties.  Memories of those times still brings a smile to my face when I see some Thomas the Tank Engine trinket for sale in a store.  Now I learn that I was not only entertaining them, I was also indoctrinating them in my political views.
A Canadian academic, surprise!, Shauna Wilson, has disclosed the political subtext underlying the Tank Engine stories:
The show's right-wing politics shows the colourful steam engines punished if they show initiative or oppose change, the researcher found.
She also highlighted the class divide which sees the downtrodden workers in the form of Thomas and his friends at the bottom of the social ladder and the wealthy Fat Controller, Sir Topham Hatt, at the top. Continue reading →
Nancy Pelosi, Harry Reid, and Barack Obama continue to spend, spend, spend away money we don't have.  With the public option now firmly established in the current Senate version of the health care bill, Election 2010 comes to mind.
Kick the bums out.
I love democracy.
(Biretta Tip: Glenn Foden of NewsBusters)
Okay, that's a heckuva long title for a blog post, but it also happens to be almost perfect for the subject of this particular entry at The American Catholic.
On Tuesday, the voters of the state of Maine — surprisingly — rejected same sex marriage (SSM) and reaffirmed that marriage in Maine is between a man and a woman. Naturally, SSM supporters were shocked and outraged (the Catholic Church appears to be the early target), while supporters of traditional marriage were overjoyed with the results; Maine, after all, isn't exactly in the Bible Belt.
Wendy Wright, President of Concerned Women for America (CWA), was typical of the latter: "Every time Americans vote on marriage, traditional marriage wins." And she's right: when it comes to ballot initiatives, SSM is 0-31.
Due to the fear of a death threat in the form of a fatwa from Muslim scholars, movie director Roland Emmerich chose not to shoot any scenes depicting the destruction of Islamic holy sites in his new end-of-the-world film, 2012.  Though Roland Emmerich says this did not stop him when filming scenes depicting the destruction of Christian landmarks such as the Sistine Chapel, Saint Peter's Basilica, and the Christ the Redeemer statue in Rio de Janeiro.  He wanted to make sure his views of opposition to "organized religion" were not soft-pedaled in the movie 2012.
Of course, "organized religion" is a euphemism for the apostolic churches of the Catholic and Orthodox faiths.  Hence why you'll see the dome of Saint Peter's Basilica topple over in the 2012 film and not the Ka'aba inside the Grand Mosque of Mecca collapse.