America
At my blog, I take on the argument that America is not a propositional nation. While I essentially agree with the argument that America's propositional nature is a "half-truth", the critique I engage ends up presenting it as something considerably less.
Find out what I think America's central proposition is, and let me know if you agree or disagree
Here is the State of the Union Speech that will never be delivered:
"Madam Speaker, Mr. Vice President, Members of Congress, Distinguished Guests, my fellow Americans.  Each year it is a duty of the President to report on the State of the Union to the Congress.  Often these speeches have been mere feel good exercises, frequently containing little of substance.  Tonight is going to be different.  Tonight it is time for blunt truth.
America is a great and strong nation, but in many ways the State of our Union is troubled.  We have the worst economy in the last three decades.  Signs of recovery are few.  I could attempt to assess some responsibility for this poor economy to my predecessor, but that would be pointless.  You, the American people, are not interested in blame.  What you are interested in is improving the economy, and so far, under my watch, that has not happened.  I, in good faith, attempted to stimulate the economy through a massive stimulus bill.  Thus far the results have been meager for the amount of money spent.  Time for a course correction.  Beginning tomorrow I am going to hold meetings with the Democratic and Republican leaders in Congress.  The economy is my number one priority, as it rightly is yours, and I am open to all ideas, from whatever source, to jumpstart the economy and return us to the path to prosperity.  If taxcuts and spending cuts are necessary to get the economy moving, so be it.  Whatever works is my watchword on this key issue.  To quote another President from Illinois, "The dogmas of the quiet past, are inadequate to the stormy present."  I am a Democrat, by the standards of many Americans a Liberal Democrat.  I'm proud of this, but I will not allow my adherence to certain beliefs to stand in the way of improving the economy.  Time for us all, past time, Republicans, Democrats and Independents, to work together to get out of this recession.    This is my chief concern and I will do whatever it takes to accomplish this task.
[N]o one in the world who prizes liberty and human rights can feel anything but a strong kinship with America. Yours is the one great nation in all of history that was founded on the precept of equal rights and respect for all humankind, for the poorest and weakest of us as well as the richest and strongest.

As your Declaration of Independence put it, in words that have never lost their power to stir the heart: "We hold these truths to be self evident: that all men are created equal; that they are endowed by their creator with certain inalienable rights; that among these are life, liberty, and the pursuit of happiness…" A nation founded on these principles holds a sacred trust: to stand as an example to the rest of the world, to climb ever higher in its practical realization of the ideals of human dignity, brotherhood, and mutual respect. Your constant efforts in fulfillment of that mission, far more that your size or your wealth or your military might, have made America an inspiration to all mankind.

It must be recognized that your model was never one of realized perfection, but of ceaseless aspiration. From the outset, for example, America denied the African slave his freedom and human dignity. But in time you righted that wrong, albeit at an incalculable cost in human suffering and loss of life.

Your impetus has almost always been toward a fuller, more all embracing conception and assurance of the rights that your founding fathers recognized as inherent and God-given.
Yours has ever been an inclusive, not an exclusive, society. And your steps, though they may have paused or faltered now and then, have been pointed in the right direction and have trod the right path. The task has not always been an easy one, and each new generation has faced its own challenges and temptations. But in a uniquely courageous and inspiring way, America has
kept faith.

Yet there has been one infinitely tragic and destructive departure from those American ideals in recent memory. Continue reading →
Michael McConnell, a Law Professor at Stanford, offers this in a First Things review of Philip Hamburger's new book titled Law and Judicial Duty:
Hamburger traces the development of modern conceptions of the law to the realization, in Europe and especially Britain, that human reason rarely provided clear answers to moral questions and therefore that an attempt to ground law in divine will, or a search for abstract reason and justice, would inevitably lead to discord. As a result, "Europeans increasingly located the obligation of law in the authority of the lawmaker rather than the reason or justice of his laws." The task of judges, then, was not to seek after elusive notions of justice and right reason but to enforce the law of the land. Natural law shifted in emphasis from moral content to legitimacy and authority, and increasingly to an understanding of authority based on the will of the people.
This seems to me a profound explanation of how and why we understand law today the way we do. It simultaneously shows you what is wrong with the modern conception of the law and what is right.
Isn't it obvious that most of our American ancestors came over from Europe because they wanted life, liberty, and the pursuit of happiness?  They fled totalitarian regimes, socialist governments, and anti-Christian repression for the freedom that is afforded all Americans.
We have the best health care in the world precisely because it is not operated by the government.  Private industry drives innovation, government regulation or government-run health care eliminates innovation, awards bureaucrats, and ultimately leads to marginal health care in the long run.
We are Americans, not Europeans.  Yet President Obama, Congressional Democrats, and well-meaning liberals and progressives want to emulate European health care programs.  What Europeans have is not necessarily right nor good.
[Updates at the bottom of his post]
Governor Sarah Palin recently announced her resignation as governor of the great state of Alaska and there has been a flurry of analysis of her motives, her character, and her future plans.  Some of this analysis were sincere, others were borderline antagonistic.
This is all occurring in the midst of an Obama presidency steering both Democratic controlled chambers of Congress that have substantially increased spending and enlarged the government to the detriment of our freedoms.  Couple this with the lack of a clear Republican plan to challenge all of this, the American people are in need of a leader to guide us out of this wilderness.
I believe Governor Palin can and should play this important role.  She stated in her final address as governor of Alaska that she wants to do what's best for her state.  If she is a person of principle and a patriot then it is logical to presume that she wants what's best for America.  And what's best for America right now is to have a strong and vigorous counterweight to the liberal agenda of President Obama and his enablers in the Congress.
The plan that Governor Palin should pursue is to proactively lead Americans to take back Congress as part of the pact with America.  She should do what then House Leader Newt Gingrich did in 1994 with the Republican Party's Contract with America that gave the Republicans control of the House of Representatives for the first time in 40 years.
Part 7 of my continuing series commenting upon the follies of modern day Jesuits.  None of the following of course applies to Jesuits who are orthodox in their faith and are often among the harshest critics of the antics perpetrated by their brethren.  An editorial in America, the Jesuit magazine, expresses concern about the dangers of polarization in the Catholic Church in America.   Father Z, the Master of the Fisk, in one of his finest efforts, gives the editorial a fisking to remember here.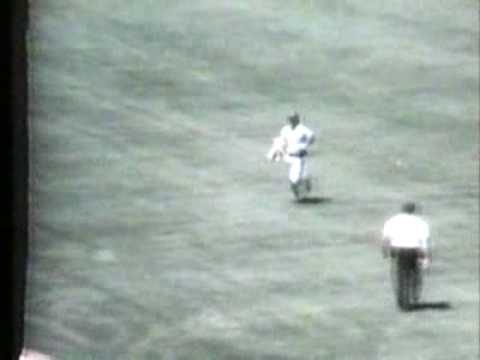 Ed Morrissey at Hot Air reminds us of the above story which is worth remembering on Flag Day.
On June 14 we celebrate Flag Day — to commemorate the adoption of the flag of the United States, by resolution of the Second Continental Congress in 1777.
Read the proclamation of President Obama on Flag Day and National Flag Week (June 11, 2009).
It seems that technological development has made its mark on all sectors of daily life. Why not the democratic process?
The arguments seem reasonable.
The city of Honolulu, Hawaii implemented an "all digital" election in recent local elections, i.e. the ballots were cast either on the Internet, or by phone. This experiment hasn't made a statement either way for other levels of government. But what would it mean, if millions of people voted from the comfort of their own home — how much hassle and money, in terms of state and federal spending, could be saved if we employed a "digital democracy?"
There are more than 500 million units of fixed-line and mobile telephones in a country of about 305 million. And some 223 million Americans enjoy internet access, the majority of which is broadband.
It may seem like overkill to write a multi-part book review, but historian Thomas F. Madden's new Empires of Trust: How Rome Built–and America Is Building–a New World
explores a thesis I've been interested in for some time, which has significant implications for our country's foreign policy and the wider question of what our country is and what its place in the world ought to be.
The US has been often accused, of late, of being an empire. Madden effectively accepts that this is the case, but argues that this is not necessarily a bad thing at all. Among his first projects is to lay out three different types of empire: empires of conquest, empires of commerce, and empires of trust.
An empire of conquest is one spread by military power, in which the conquering power rules over and extracts tribute from the conquered. Classic examples would include the empires of the Assyrians, Persians, Mongols, Turks, Alexander's Hellenistic empire, Napoleon's empire and to an extent the Third Reich, Imperial Japan and Soviet Union. Empires of conquest are spread by war, and conquered territory is ruled either by local puppet rulers or by a transplanted military elite from the conquering power.
An empire of commerce is interested only in securing enough of a political foothold in its dominions to carry on trade, and is less concerned over political control or tribute. Examples would include the British and Dutch empires; in the ancient world the Pheonicians and Athenians; and later, medieval Venice. Empires of conquest are typified by a network of far-flung colonies directly controlled by the home country, at locations which are strategic for exploiting natural resources or trading with regional powers. They are less focused on conquering large swathes of territority than with controlling enough of a foothold (and enforcing enough stability in the surrounding area) to carry on their commerce.
The book, however, is primarily concerned with a third type of empire, the empire of trust, of which Madden gives only two examples: Rome and the United States. The term "empire of trust" itself requires some unpacking.