America Magazine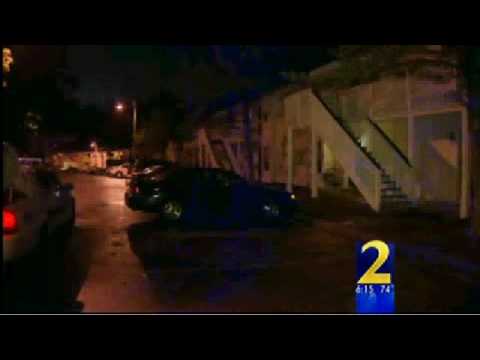 No, not that America.  America the heterodox Jesuit rag.
Repealing the Second Amendment will not create a culture of life in one stroke. Stricter gun laws will not create a world free of violence, in which gun tragedies never occur. We cannot repeal original sin. Though we cannot create an absolutely safe world, we can create a safer world. This does not require an absolute ban on firearms. In the post-repeal world that we envision, some people will possess guns: hunters and sportsmen, law enforcement officers, the military, those who require firearms for morally reasonable purposes. Make no mistake, however: The world we envision is a world with far fewer guns, a world in which no one has a right to own one. Some people, though far fewer, will still die from gun violence. The disturbing feeling that we have failed to do everything in our power to remove the material cause of their deaths, however, will no longer compound our grief.
The Supreme Court has ruled that whatever the human costs involved, the Second Amendment "necessarily takes certain policy choices off the table." The justices are right. But the human cost is intolerable. Repeal the Second Amendment.
Go here to read the predictable rest.  It is good to see the Jesuits at America suddenly in favor of a "culture of life".  Considering their editorials in support of the most pro-abortion president in our nation's history, I will take their "conversion" with a boulder of salt. Continue reading →
Part 12 of my ongoing survey of the follies of many modern day Jesuits.  For a nano second the Jesuit rag America was on the side of every Catholic bishop in this country in opposition to the HHS Mandate.  However, where your heart is so is your treasure, and America is back on the side of Team Obama.  I was going to take the Jesuits of America to task, but Christopher Johnson, a non-Catholic who has taken up the cudgels so frequently in defense of the Faith that I have named him Defender of the Faith, has eloquently beaten me to the punch:
You Roman Catholic bishops have had your fun and put on your little temper tantrum, the editors of The REAL Magisterium Wannabe Episcopalian Weekly America write.  But the adults are here now so why don't you all just look liturgically impressive, babble a little Latin and keep your stupid opinions to yourselves.  We'll take it from here:
For a brief moment, Catholics on all sides were united in defense of the freedom of the Catholic Church to define for itself what it means to be Catholic in the United States. They came together to defend the church's institutions from morally objectionable, potentially crippling burdens imposed by the Obama administration under the Affordable Care Act. Catholic journalists, like E. J. Dionne and Mark Shields, and politicians, like Tim Kaine and Robert P. Casey Jr., joined the U.S. bishops in demanding that the administration grant a broad exemption for religiously affiliated institutions from paying health care premiums for contraceptive services. Then, on Feb. 10, President Obama announced a compromise solution by which religious institutions would be exempt from paying the objectionable premiums but women would not be denied contraceptive coverage. A confrontation that should never have happened was over. But not for long.
Every single time we let the hierarchy think it's in charge, the idiots completely screw things up.  Every.  Single.  Time.
After a nod to the White House's retreat as "a first step in the right direction," the U.S. Conference of Catholic Bishops rejected the president's "accommodation" as insufficient. Their statement presented a bill of indictments on the fine points of public policy: It opposed any mandate for contraceptive coverage, expanded the list of claimants for exemption to include self-insured employers and for-profit business owners and contested the administration's assertion that under the new exemption religious employers would not pay for contraception. Some of these points, particularly the needs of self-insured institutions like universities, have merit and should find some remedy. Others, with wonkish precision, seem to press the religious liberty campaign too far.
"Some of these points…have merit and should find some remedy?"  From where?  From the same people who wrote the initial rule and the transparently fraudulent "compromise?"  I can't for the life of me understand why the bishops might be reluctant to take that offer.  Foxes, hen houses and all that.
And it's difficult for me to see how the objections of the bishops constitute "press[ing] the religious liberty campaign too far" since forcing Church ministries to facilitate the acquisition of free contraceptives by any employee who wants them is the only option left on the table.  The idea of not being forced to provide free birth control at all seems no longer to be possible.
The bishops have been most effective in influencing public policy when they have acted as pastors, trying to build consensus in church and society, as they did in their pastorals on nuclear war and the economy. The American public is uncomfortable with an overt exercise of political muscle by the hierarchy. Catholics, too, have proved more responsive to pastoral approaches. They expect church leaders to appeal to Gospel values, conscience and right reason. They hope bishops will accept honorable accommodations and, even when provoked, not stir up hostility. In the continuing dialogue with government, a conciliatory style that keeps Catholics united and cools the national distemper would benefit the whole church.
I think you all know what's going on there.  It's the age-old story.  As long as the bishops are commenting on the issues that are important to the America editorial staff the right issues, we're behind them 100%.  But once they move on to those…other issues(you know the ones America means), they are exercising "political muscle" and contributing to the "national distemper."
On issues like nuclear war and the economy, the bishops should certainly take no prisoners and accept no compromises.  But on those relatively trivial issues that the laity constantly insists on whining about, Roman Catholic bishops need to "accept honorable accomodations," they need to "not stir up hostility," and, most importantly, they need to be "conciliatory."
After all, we have the example constantly before us of the Author and Finisher of our faith who was always willing to accept honorable accomodations, who never stirred up hostility and Whose first name was Conciliatory.  Actually, we don't have that at all.  What the heck was I thinking?
The campaign also risks ignoring two fundamental principles of Catholic political theology. Official Catholic rights theory proposes that people should be willing to adjust their rights claims to one another. It also assigns to government the responsibility to coordinate contending rights and interests for the sake of the common good. The campaign fails to acknowledge that in the present instance, claims of religious liberty may collide with the right to health care, or that the religious rights of other denominations are in tension with those of Catholics. But as Pope Benedict XVI wrote in "Deus Caritas Est," the church does not seek to "impose on those who do not share the faith ways of thinking and modes of conduct proper to the faith." Furthermore, the campaign fails to admit that the administration's Feb. 10 solution, though it can be improved, fundamentally did what Catholic social teaching expects government to do—coordinate contending rights for the good of all.
Um…nuh-uh.  I have no idea what "Catholic rights theory" really consists of but I seriously doubt that "adjust[ing] their rights claims to one another" obligates Catholics to commit sins themselves or acquiesce in their commission.
As for the "contending rights" that America believes were coordinated by the Administration's "compromise," we have the long-established Constitutional right of Christian churches to order their own affairs versus the newly-created "right" to free birth control pills, a "right" which remains in place by means of an accounting trick.
Once again, there is no possibility of the Catholic Church not being forced to provide free birth control at all; the default position is the liberal one.  And that is not coordination of contending rights at all; it is soft tyranny.
By stretching the religious liberty strategy to cover the fine points of health care coverage, the campaign devalues the coinage of religious liberty. The fight the bishop's conference won against the initial mandate was indeed a fight for religious liberty and for that reason won widespread support. The latest phase of the campaign, however, seems intended to bar health care funding for contraception. Catholics legitimately oppose such a policy on moral grounds. But that opposition entails a difference over policy, not an infringement of religious liberty. It does a disservice to the victims of religious persecution everywhere to inflate policy differences into a struggle over religious freedom. Such exaggerated protests likewise show disrespect for the freedom Catholics have enjoyed in the United States, which is a model for the world—and for the church.
What are you mackeral snappers complaining about?  It's not like anyone's burning down your churches or anything.  And you don't have to pay for anyone's abortion so chill out.
But here's the problem.  A government that thinks it has the right to determine what are or are not Christian ministries is a government that can(and probably one day will) not only order Christian hospitals to provide free birth control but also order Christian hospitals and churches to provide free abortions for any staff member who wants one.
Were that to happen, what would America say?  That the bishops shouldn't be so "wonkish" because this is yet anothern policy difference that doesn't rise to the level of religious persecution?  That the bishops shouldn't "provoke hostility" and need to take the lead toward cooling the "national distemper" over the fact that the Church is now being forced to participate in one of the greatest evils it is possible to conceive simply because somebody claims a right to access to it? Continue reading →
In my first article The Coming Open Rebellion Against God, I spoke of a time where God would reveal his omnipotence and some would simply leave their faith behind.  Why? Because just as in John 6, some would say it simply doesn't make sense and walk away. Some have prayed that if only God would show His omnipotence; many would fall on their knees and believe. I truly believe the time is coming when some of our intelligentsia, including clergy will see the hand of God and say; "No thanks, this doesn't mesh with my worldview."
Father Dwight Longenecker recently wrote a review of the movie The Rite Starring Sir Anthony Hopkins, a movie somewhat inspired by a real life Italian exorcist. The movie was given praise by many Catholic writers including Father Longenecker for actually showing the Church in a positive light. Perhaps this was due to the film's producers using a California based exorcist Father Gary Thomas who actually was present at the filming of the movie. In a key passage Father Longenecker pondered the fact that far too many in this modern rationalistic world see the idea of the devil and demonic possession as beyond them, even though if they truly followed their rationalistic approach, they would come to see that there simply was no medical or scientific explanation for some cases. Sadly, for too many the sin of pride all too often is their downfall.
Recently Father Gary Thomas was interviewed by Leticia Velazquez of Catholic Exchange; some of his remarks about the way in which the teachings of the Church with regard to evil were defiantly rebuked by some within the Church including bishops were more than a little disconcerting. This movie review of The Rite by Father Raymond Schroth SJ associate Editor of America Magazine is one such example. As you can see, the devil is so passé to Father Schroth SJ. It hardly jibes with the high mindedness of those to which he and his urbane friends associate. Check out the comments section in the article, some of the comments left are as elitist and depressing as his treatise on who God is and who He should be.
George Weigel has noted the sad state of some quasi dissident bishops that Pope John Paul II and now Pope Benedict XVI have had to confront. They came from a mindset that preferred the adulation of the dissident intelligentsia of the Ivy League rather than the working class Catholic roots from which many came.
With regard to Jesus and the devil, Jesus spent a good deal of his time fighting the devil and his minions, but alas those who don't believe in such things seem to indicate that Jesus and the Gospel writers got it wrong, Jesus was not fighting demonic powers but those who were dealing with bouts of depression and epilepsy. According to these liberal dissident elites, Jesus was the precursor to Dr Phil and Deepak Chopra helping those poor seemingly possessed people get their groove back and find their Zen destiny. Never mind what the Church teaches on the subject or the fact that both Pope John Paul II and Pope Benedict XVI have specifically spoken of evil and the needs for more exorcists in the Church, these elites know better. Talk about hutzpah, Pope John Paul II and Pope Benedict XVI have been labeled as intellectually brilliant, even by their detractors, but no matter to those who don't believe in such archaic things as the devil. Perhaps we should ask those in the Church, especially in the Church Hierarchy, if you don't believe what Jesus said about the devil and the manifestation of evil, what else don't you believe? Continue reading →
This weekend, February 7-10, the U.S. Conference of Catholic Bishops (USCCB) is sponsoring the "Catholic Social Gathering" where prominent anti-Catholic bigots and progressives speak about social justice issues.
All this being sponsored by the USCCB and advertised as a Catholic event.
Here are some highlights by PewSitter.com:
-Fr. Thomas Reese, who was forced to resign as editor of America Magazine by the Vatican for his refusal to stop publishing articles which question church orthodoxy on issues like contraception, human embryonic stem-cell research, same-sex marriage, homosexual priests, mandatory clerical celibacy, and whether Catholic politicians who support abortion rights should be given communion

-Diana Hayes, professor of systematic theology at Georgetown University and noted speaker for Call to Action, the "Catholic" dissident group. Hayes is a homosexuality activist who wrote a book espousing liberation theology, calls for women's ordination and promotes same-sex "marriage."

- Page six of the official "Catholic Social Gathering" program gives a schedule for the Catholic Labor Network Gathering. USCCB exec John Carr is scheduled to join Paul Booth on a panel discussion. Paul Booth and his wife Heather Booth (another prominent pro-abortion activist with ties to the National Organization for Women, who helped organize a group called "JANE" in 1965 which helped young women obtain illegal abortions) founded the Midwest Academy a training institute for progressive activists.

-Paul Booth and his wife have served as host committee members for the National Organization for Women's Intrepid Awards Gala.

-Currently Paul Booth is executive assistant to the president of the American Federation of State, County and Municipal Employees. The AFSCME endorsed the pro-abortion March for Freedom of Choice, held in Washington, D.C. in 2004.
Michael Voris of RealCatholicTV.com has been doing yeoman's work, uncovering and shining a bright spotlight on the many anti-Catholic activities and persons that are done inside the USCCB.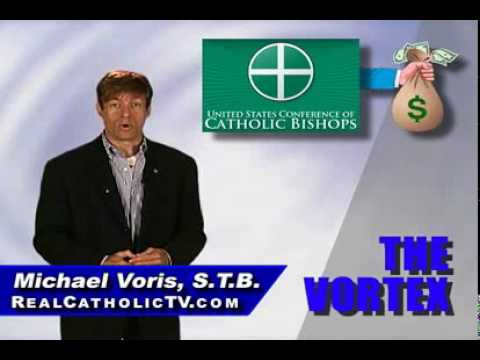 For more information on continuing developments in the growing scandals from the USCCB click here.
Throughout the last few years and specifically the last decade or so, the voluminous number of kooky quotes and statements coming from religious believers (heterodox Catholics included) and non believers alike is mind boggling. It can't but help push the reasonable minded into the Catholic Church. Most casual observers are familiar with the number of high profile converts and reverts to the Catholic Church in the last 25 years or so. They range from theological luminaries like Dr Scott Hahn and Dr Francis Beckwith to political figures like Deal Hudson, Laura Ingraham and former Speaker of the House Newt Gingrich. Many like them have come to the Church after years of study and reason, but many also have come to the Church after years of seeing their particular religious denomination become unrecognizable.
The latest world calamity has given us two examples of sheer kookery coming from a religious leader and a secular voice. After the horrific earthquake that left the western world's most impoverished nation in tatters, the Reverend Pat Robertson chimed in with a quote that was not only tragically insensitive but historically inaccurate. The onetime presidential candidate (who actually came in second in the 1988 GOP Iowa Caucus) and a leading voice of the Evangelical world blamed the earthquake on Voodoo, a cult that sadly far too many people practice in Haiti.  Robertson voiced his opinion on his popular 700 Club television program. Robertson repeated the fundamentalist canard that in the early 1800s the leaders of a slave revolt fighting against French colonial forces forged a pact with the Satan to thrown off the chains of their oppressors.
Hattip to Midwest Conservative Journal.  The latest in my on-going series on the follies of some modern Jesuits.  Proving yet again that they have the charism of being impervious to irony, the editorial board of America magazine announced that they were awarding the Archbishop of Canterbury, Rowan Williams, the Campion Award.  Considering the fact that Saint Edmund Campion, SJ, was martyred for his efforts to give spiritual succor to Catholics unwilling to desert the Faith for the Church of England, one might think that even the denizens of the editorial board of America might regard this as a trifle odd.  However, it actually makes sense when you think about it.  First, it allows them to take a backhanded slap at the Anglican initiative of the Pope, and, second, what the Church of England has morphed into, a left wing pressure group with prayers, is frankly what America has been championing for years in the Catholic Church.  Their hopes have been crushed, but they can by this award salute Rowan Williams, and give another gesture to the Pope.
America, the Jesuit magazine, has an article against the new Roman Missal translation which attempts to rectify some of the truly wretched translations that the English speaking peoples of the world had foisted upon them in the Sixties.  The piece is written by Father Michael G. Ryan.  Little did he know that he was going to be subject to one of the best fisks ever delivered by the Master of the Fisk, Father Z.
"What if we, the parish priests of this country who will be charged with the implementation, were to find our voice and tell our bishops that we want to help them avert an almost certain fiasco? What if we told them that we think it unwise to implement these changes until our people have been consulted in an adult manner that truly honors their intelligence and their baptismal birthright? [What would that entail, this "consulting our people"?  Would that mean, what… having our people do the translation?  Would it involve, what… voting?] What if we just said, "Wait, not until our people are ready for the new translations, but until the translations are ready for our people"?  [How would that work, exactly?]
Heeding Our Pastoral Instincts [Two really precise terms there!]
The bishops have done their best, [But apparently, they did a pretty bad job of it, according to the writer.  Maybe "our people" can do a better job of making these decisions.  Right!  The bishops shouldn't decide!  "Our people" should decide!  Down with the bishops!  Up with "our people"!  UNITE!  Crush the IMPERIALIST…. er um… okay… sorry…. I digress….] but up to now they have not succeeded. Some of them, led by the courageous and outspoken former chairman of the Bishops' Committee on the Liturgy, Bishop Donald Trautman of Erie, Pa., [ROFL! You knew his name would pop up, right!] tried mightily [What a Hercules, he!  What a David!  What a …  er… um…. sorry….] to stop the new translation train but to no avail. The bishops' conference, marginalized and battle-weary, allowed itself slowly but steadily to be worn down. [By those wicked new translation loving types!  DOWN WITH THEM!] After awhile the will to fight was simply not there. Acquiescence took over to the point that tiny gains (a word here, a comma there) were regarded as major victories. Without ever wanting to, the bishops abandoned their best pastoral instincts and in so doing gave up on the best interests of their people.  [The writer is pretty worked up.]"
Go here to read the whole fisk.  It is not to be missed.
I will be updating this post as often as I can throughout the day [Last update at 10:01pm CDT].  I'll be reporting on reactions and news concerning this groundbreaking development that came from the Vatican this morning.  The Vatican issued a note explaining a new provision in an upcoming Apostolic Constitution that will allow for a structure to be in place to receive Anglicans and Episcopalians into the Catholic Church.  Basically a corporate reunion!
To read the full text of this announcement from the Vatican click here.
To read the full text of the joint press release of the Archbishop of Westminster, Vincent Gerard Nichols, and the Archbishop of Canterbury, Rowan Williams, click here.
Reaction and news from around the world [all emphasis mine]:
Last Update of the day at 10:01pm CDT (Earlier updates further down this post)

Ruth Gledhill of the Times of London.  Offers a brief history of what transpired the last couple of years between Anglo-Catholics, and those inside the Vatican, both faithful and dissident Catholics.
"Rome has parked its tanks on the Archbishop of Canterbury's lawn [Interesting choice of words, but nonetheless accurate in my opinion] after manoeuvres undertaken by up to fifty bishops and begun two years ago by an Australian archbishop, John Hepworth [The leader of the Traditional Anglican Communion]."
I was struck by a section out of Michael Sean Winters' ringing (indeed, rather shrill) defense of Senator Ted Kennedy on the America Magazine blog.
To say that Sen. Kennedy was flawed is to say that he was a human being. To dismiss his career because of his stance on abortion is to be ignorant of the complicated way the issue of abortion manifested itself in the early 1970s: I think Kennedy got it wrong but I do not find it difficult to understand why and how he got it wrong. If the pro-life leaders would stop ranting for a second and study that history they might become more effective at advancing their cause. Besides, Ted Kennedy got many more things right than he got wrong.
Honestly, what does it mean to say that Kennedy "got many more things right than he got wrong"? I cannot tell that it means anything other than, "Kennedy is one of my political tribe, and so I find it easy to forgive his faults." What, surely Winters does not propose something so trivializing as a weighted check list: "Kennedy was in favor of expanding welfare, and we'll weight that at an 8. He was in favor of increased immigration, and we'll give that a 10. Unfortunately, he was in favor of abortion, we'll weight that at a 4. So far a +14 total, what next?"
Continue reading →
Hattip to the ever alert Jay Anderson at Pro Ecclesia.   Michael Sean Winters at the Jesuit publication America launched a diatribe at Patrick Madrid for his response to Sister Maureen Fiedler's lament on the death of Senator Kennedy at National Catholic Reporter, He Made Me Proud to Be Catholic, in which Madrid pointed out the obvious:  Kennedy was a total pro-abort.  Poor Mr. Winters!  He didn't realize he was about to enter the fisk machine of Father Z!  You may read the results here.  Here is Madrid's response.  Note to liberal Catholics:  if you are going to lionize a person like Kennedy, who was ever deaf to the cries of the unborn since his switch on the issue, see above letter,  back in the early seventies, there are plenty of other Catholics who are going to point out this very unpleasant fact.
Day II of what Catholics are saying on the passing away of Edward Moore Kennedy around the web (will be continuously updated until tonight at 7:00 pm CST):
A Catholic Funeral for Ted Kennedy by Dr. Edward Peters of Canon Law
A Catholic Funeral for Ted? It's a Lie, a Sham, a Scandal, a Pretense, an Insult to faithful Catholics by Robert Kumpel of St. John's Valdosta Blog
Dissident Catholic America magazine doesn't want to talk about Ted Kennedy's stance on abortion and trashes Patrick Madrid by Father John Zuhlsdorf of What Does The Prayer Really Say?
Who can have a Catholic Funeral & more by Elizabeth Scalia of The Anchoress via First Thoughts
[Updated as of 8-26-2009 AD at 6:01 pm CST, see below]
Bishop D'Arcy pens an article in the dissident Catholic Jesuit-run magazine, America, by rapping the University of Notre Dame in it's failure in being a witness to the Gospel by honoring the most anti-life president in the history of the United States.
He goes on to single out Father John Jenkins for his failure in leading as a man of faith and to the board of trustees for their deafening silence.
Finally he asks the University of Notre Dame, but also other Catholic universities, whether they will follow the Land O'Lakes Statement, which proclaimed in ambiguous language that it was 'ok' to dissent from Catholic teaching, or adhere to Ex Corde Ecclesiae, where Catholic teaching and identity must be a priori.