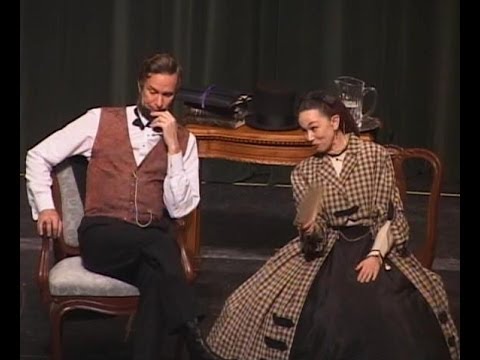 Would I might rouse the Lincoln in you all,
That which is gendered in the wilderness
From lonely prairies and God's tenderness.
Imperial soul, star of a weedy stream,
Born where the ghosts of buffaloes still dream,
Whose spirit hoof-beats storm above his grave,
Above that breast of earth and prairie-fire—
Fire that freed the slave.
Vachel Lindsay
Well, I guess this was inevitable, at least I am sure that faithful readers of this blog will think that it was inevitable!  Every year my little town has a festival, Dwight Harvest Days.  We draw tens of thousands of visitors from all around for parades, a flea market, a craft show, rides, a 5k run, and many, many other events.
This year, I have arranged, well I should say the Dwight Rotary Club, of which I have been a member for 28 years, has arranged, for Michael Krebs and Debra Ann Miller to bring their presentations of Mr. and Mrs. Lincoln to the Dwight High School Auditorium on September 21, 2013 at 7:00 PM.  The presentation is free and I think we will have a huge turnout, especially among students.
I have long followed the career of Mr. Krebs and I believe he is the king of Lincoln presenters.  Some samples of his work: Continue reading →