Abraham Lincoln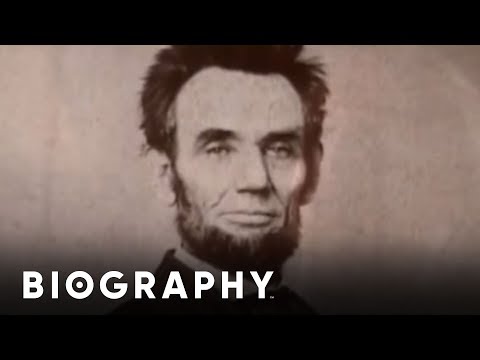 Justice exalteth a nation: but sin maketh nations miserable.
Proverbs 13:14
Today is the 204th birthday of Abraham Lincoln.  One of the many things I find fascinating about Lincoln is his view of the Civil War, a view which is not much considered these days.  Lincoln viewed it simply as a punishment for the sin of slavery.  Lincoln put this idea forth clearly in a letter to Albert Hodges on April 4, 1864.  Hodges was the editor of the Frankfort Commonwealth in Kentucky and Lincoln was explaining why he had found it necessary to adopt a policy of Emancipation and to enlist black troops, neither policy being popular in Kentucky or any of the border states.  At the close of the letter Lincoln disclaimed that he had controlled the events which had led to his embracing abolition as a war goal:
I claim not to have controlled events, but confess plainly that events have controlled me. Now, at the end of three years struggle the nation's condition is not what either party, or any man devised, or expected. God alone can claim it. Whither it is tending seems plain. If God now wills the removal of a great wrong, and wills also that we of the North as well as you of the South, shall pay fairly for our complicity in that wrong, impartial history will find therein new cause to attest and revere the justice and goodness of God.
God was willing the removal of slavery and gave the War as a punishment to both North and South for the sin of slavery.  This was not a spur of the moment thought by Lincoln, but rather the fruit of much anguished contemplation as to why the War came and what it meant. Continue reading →
One hundred and fifty years ago last Saturday, President Abraham Lincoln sent what is doubtless the most unusual letter ever sent by an American president to an American general:
Executive Mansion Washington, January 26, 1863
Major General Hooker: General.
I have placed you at the head of the Army of the Potomac. Of course I have done this upon what appear to me to be sufficient reasons. And yet I think it best for you to know that there are some things in regard to which, I am not quite satisfied with you. I believe you to be a brave and a skilful soldier, which, of course, I like. I also believe you do not mix politics with your profession, in which you are right. You have confidence in yourself, which is a valuable, if not an indispensable quality. You are ambitious, which, within reasonable bounds, does good rather than harm. But I think that during Gen. Burnside's command of the Army, you have taken counsel of your ambition, and thwarted him as much as you could, in which you did a great wrong to the country, and to a most meritorious and honorable brother officer. I have heard, in such way as to believe it, of your recently saying that both the Army and the Government needed a Dictator. Of course it was not for this, but in spite of it, that I have given you the command. Only those generals who gain successes, can set up dictators. What I now ask of you is military success, and I will risk the dictatorship. The government will support you to the utmost of it's ability, which is neither more nor less than it has done and will do for all commanders. I much fear that the spirit which you have aided to infuse into the Army, of criticising their Commander, and withholding confidence from him, will now turn upon you. I shall assist you as far as I can, to put it down. Neither you, nor Napoleon, if he were alive again, could get any good out of an army, while such a spirit prevails in it.
And now, beware of rashness. Beware of rashness, but with energy, and sleepless vigilance, go forward, and give us victories.
Yours very truly
A. Lincoln
Continue reading →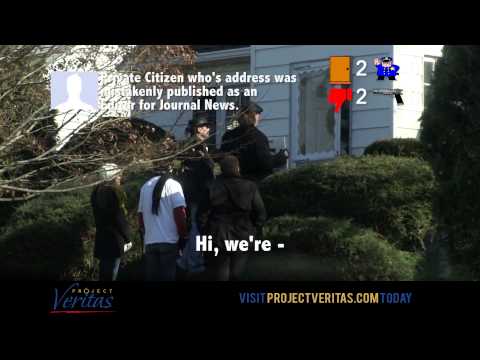 Few issues demonstrate better that liberal elites and the rest of us might as well live on different planets than the Second Amendment.  Frequently living in gated communities, usually working in institutions that have armed guards, and sending their kids to elite schools that have elaborate security, liberal elites are quite good at proclaiming that other people should disarm and rely on the police for protection who, as most cops will readily admit, are minutes away when seconds count.  James O'Keefe, the master of conservative undercover journalism, and his Project Veritas, expose liberal hypocrisy in the above video.  Contemporary liberalism is all about implementing rules for the majority to live by, rules which liberal elites themselves, and their friends and colleagues, can freely ignore.  Such a system, with one set of rules for the masses who live under the laws, and another set of rules for those who effectively live above the laws, is an essential component of a tyranny in the making.  It makes a mockery of the words of Jefferson in the Declaration of Independence:  "all men are created equal."   Let us recall these words of Abraham Lincoln: Continue reading →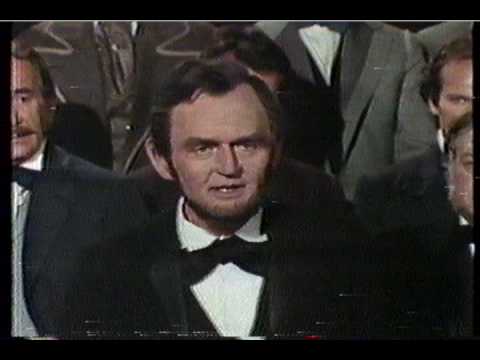 The nation has been through a bad four years under President Obama and I expect the next four years, courtesy of his reelection by a majority of the voters last November, to be even worse.  In these dark times it is good to point to glimmers of light.  Such a glimmer of light is the fight being put up by Hobby Lobby and other employers against the contraceptive mandate.  Here is a letter from David Green, CEO of Hobby Lobby, which explains why Hobby Lobby is making this stand:
We're Christians, and we run our business on Christian principles. I've always said that the first two goals of our business are (1) to run our business in harmony with God's laws, and (2) to focus on people more than money. And that's what we've tried to do. We close early so our employees can see their families at night. We keep our stores closed on Sundays, one of the week's biggest shopping days, so that our workers and their families can enjoy a day of rest. We believe that it is by God's grace that Hobby Lobby has endured, and he has blessed us and our employees. We've not only added jobs in a weak economy, we've raised wages for the past four years in a row. Our full-time employees start at 80% above minimum wage.
But now, our government threatens to change all of that. A new government health care mandate says that our family business MUST provide what I believe are abortion-causing drugs as part of our health insurance. Being Christians, we don't pay for drugs that might cause abortions, which means that we don't cover emergency contraception, the morning-after pill or the week-after pill. We believe doing so might end a life after the moment of conception, something that is contrary to our most important beliefs. It goes against the Biblical principles on which we have run this company since day one. If we refuse to comply, we could face $1.3 million PER DAY in government fines.
Our government threatens to fine job creators in a bad economy. Our government threatens to fine a company that's raised wages four years running. Our government threatens to fine a family for running its business according to its beliefs. It's not right. I know people will say we ought to follow the rules; that it's the same for everybody. But that's not true. The government has exempted thousands of companies from this mandate, for reasons of convenience or cost. But it won't exempt them for reasons of religious belief.
So, Hobby Lobby – and my family – are forced to make a choice. With great reluctance, we filed a lawsuit today, represented by the Becket Fund for Religious Liberty, asking a federal court to stop this mandate before it hurts our business. We don't like to go running into court, but we no longer have a choice. We believe people are more important than the bottom line and that honoring God is more important than turning a profit. Continue reading →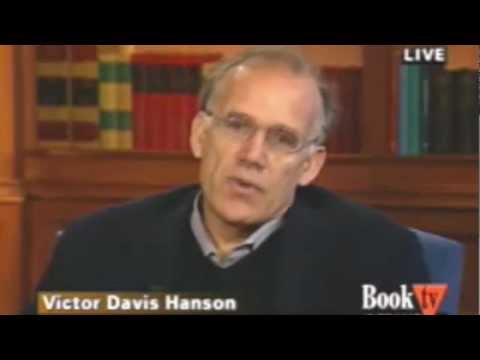 My favorite living historian, Victor Davis Hanson, has a new post in which he details bad signs aplenty of scary times ahead:
Read the News and Weep
That is not conspiracy talk, but simply a distillation of what I read today. On the last day of the year when I am writing this, I offer you just three sample op-eds.
A journalist, Donald Kaul, in the Des Moines Register offers us a three-step, presto! plan to stop school shootings:
Repeal the Second Amendment, the part about guns anyway. It's badly written, confusing and more trouble than it's worth. … Declare the NRA a terrorist organization and make membership illegal. Hey! We did it to the Communist Party, and the NRA has led to the deaths of more of us than American Commies ever did. …Then I would tie Mitch McConnell and John Boehner, our esteemed Republican leaders, to the back of a Chevy pickup truck and drag them around a parking lot until they saw the light on gun control.
Note the new ease with which the liberal mind calls for trashing the Constitution, outlawing those whom they don't like (reminiscent of "punish our enemies"?), and killing those politicians with whom they don't agree (we are back to Bush Derangement Syndrome, when novels, movies, and op-eds dreamed of the president's assassination.)
What would be the Register's reaction should a conservative opponent of abortion dare write, "Repeal the First Amendment; ban Planned Parenthood as a terrorist organization; and drag Harry Reid and Nancy Pelosi from a truck"? If an idiot were to write that trash, I doubt the Washington Times or Wall Street Journal would print such sick calls for overturning the Constitution and committing violence against public officials.
Ah Yes, Still More Redistribution
Turning to a column in The New Republic, John Judis, in honest fashion, more or less puts all the progressive cards on the table in a column titled "Obama's Tax Hikes Won't Be Nearly Big Enough" — a candor about what the vast $5 trillion deficits of Obama's first term were all about in the first place.
Here is the summation quote: "But to fund these programs, governments will have to extract a share of income from those who are able to afford them and use the revenues to make the services available for everyone."
Note that Judis was not talking about the projected new taxes in the fiscal cliff talks, but something far greater to come. He understands well that the "gorge the beast" philosophy that resulted in these astronomical debts will require enormous new sources of revenue, funds "to extract" from "those who are able to afford them" in order to "make services available for everyone."
That is about as neat a definition of coerced socialism as one can find. Implicit in Judas's formulation is that only a very well-educated (and well-compensated) technocratic class will possess the wisdom, the proper schooling, and the morality to adjudicate who are to be the extracted ones and who the new "everyone."
The Constitution — Who the Hell Needs It?
The third item in my year-end reading was the most disturbing. A law professor (could it be otherwise?) named Louis Michael Seidman enlightens us with "Let's Give Up on the Constitution" — yet another vision of what the now triumphant liberal mind envisions for us all:
As the nation teeters at the edge of fiscal chaos, observers are reaching the conclusion that the American system of government is broken. But almost no one blames the culprit: our insistence on obedience to the Constitution, with all its archaic, idiosyncratic and downright evil provisions.
Did Madison force Obama to borrow a half-billion dollars to fund Solyndra and its multimillionaire con artists?
Note Seidman's use of "evil," which tips his hand that our great moralist is on an ethical crusade to change the lives of lesser folk, who had the misfortune of growing up in America — a place so much less prosperous, fair, and secure than, say, Russia, China, the Middle East, Africa, South America, Spain, Greece, Italy, or Japan and Germany (in the earlier 20th century history) . When I lived in Greece, traveled to Libya, and went into Mexico, I forgot to sigh, "My God, these utopias are possible for us too, if we just junked that evil Constitution." Continue reading →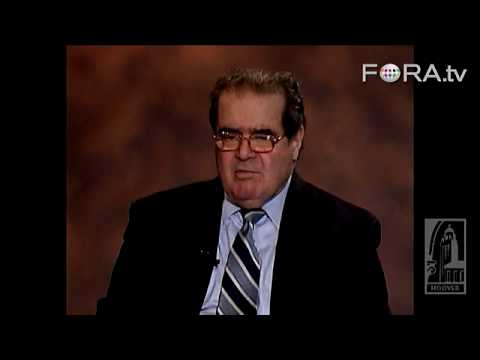 Louis Michael Seidman, a professor of Constitutional Law at Georgetown (surprise!), doesn't think much of the Constitution as he explains in an op-ed in the New York Times:
Consider, for example, the assertion by the Senate minority leader last week that the House could not take up a plan by Senate Democrats to extend tax cuts on households making $250,000 or less because the Constitution requires that revenue measures originate in the lower chamber. Why should anyone care? Why should a lame-duck House, 27 members of which were defeated for re-election, have a stranglehold on our economy? Why does a grotesquely malapportioned Senate get to decide the nation's fate?       
Our obsession with the Constitution has saddled us with a dysfunctional political system, kept us from debating the merits of divisive issues and inflamed our public discourse. Instead of arguing about what is to be done, we argue about what James Madison might have wanted done 225 years ago.       
As someone who has taught constitutional law for almost 40 years, I am ashamed it took me so long to see how bizarre all this is. Imagine that after careful study a government official — say, the president or one of the party leaders in Congress — reaches a considered judgment that a particular course of action is best for the country. Suddenly, someone bursts into the room with new information: a group of white propertied men who have been dead for two centuries, knew nothing of our present situation, acted illegally under existing law and thought it was fine to own slaves might have disagreed with this course of action. Is it even remotely rational that the official should change his or her mind because of this divination?
Of course we should still obey those parts of the Constitution that Professor Seidman likes:
This is not to say that we should disobey all constitutional commands. Freedom of speech and religion, equal protection of the laws and protections against governmental deprivation of life, liberty or property are important, whether or not they are in the Constitution. We should continue to follow those requirements out of respect, not obligation.       
Nor should we have a debate about, for instance, how long the president's term should last or whether Congress should consist of two houses. Some matters are better left settled, even if not in exactly the way we favor. Nor, finally, should we have an all-powerful president free to do whatever he wants. Even without constitutional fealty, the president would still be checked by Congress and by the states. There is even something to be said for an elite body like the Supreme Court with the power to impose its views of political morality on the country.       
What would change is not the existence of these institutions, but the basis on which they claim legitimacy. The president would have to justify military action against Iran solely on the merits, without shutting down the debate with a claim of unchallengeable constitutional power as commander in chief. Congress might well retain the power of the purse, but this power would have to be defended on contemporary policy grounds, not abstruse constitutional doctrine. The Supreme Court could stop pretending that its decisions protecting same-sex intimacy or limiting affirmative action were rooted in constitutional text. Continue reading →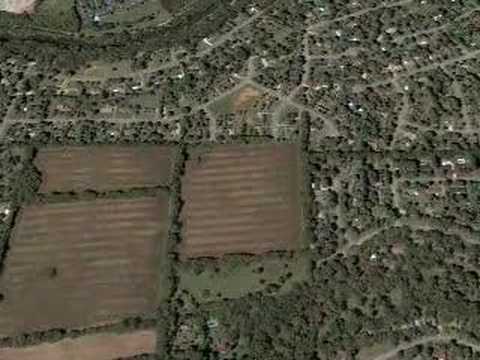 "Non nobis Domine! non nobis sed nomini tuo da gloriam."
General William S. Rosecrans at the end of his report on the battle of Stones River, attributing the Union victory to God.
An unjustly obscure battle of the Civil War began 150 years ago today:  Stones River.  Based on the number of combatants involved, it was the bloodiest battle fought in an extremely bloody War.  The two armies involved, the Union Army of the Cumberland and the Confederate Army of Tennessee, were struggling for control of middle Tennessee.  If the Confederate Army of Tennessee could be chased out of middle Tennessee, then Union control of Nashville was secure, and it could be used as a springboard for the conquest of southeastern Tennessee and the eventual invasion of Georgia.  If the Union Army of the Cumberland could be defeated, then Nashville might fall, and the Confederate heartland be secured from invasion.  The stakes were high at Stones River.  A critical factor for the Union was that morale in the North was plummeting.  The Army of the Potomac had suffered a shattering defeat a few weeks before at Fredericksburg, and Grant and his Army of the Tennessee seemed to be stymied by the Confederate fortress city of Vicksburg.  The War for the Union seemed to be going no place at immense cost in blood and treasure.  If the Army of the Cumberland led by General Rosecrans was defeated, voices raised in the North to "let the erring sisters go" might swell into a chorus that would lead eventually to a negotiated peace, especially after election losses for the Republicans in the Congressional elections already demonstrated deep dissatisfaction in the North as to the progress of the War.
General Rosecrans led the Army of the Cumberland out of Nashville the day after Christmas and marched southeast 40 miles to challenge the Army of Tennessee at Murfreesboro.  The armies were comparable in size with the Army of the Cumberland having 41,000 men opposed to the 35,000 of the Army of the Tennessee.  Both Rosecrans and Bragg planned to attack the opposing army by attacking its right flank.  On December 31, Bragg struck first.
Confederate General William J. Hardee led his corps in a slashing attack at 8:00 AM against General Alexander M. McCook's corps, and by 10:00 AM had chased the Union troops back three miles before they rallied.  Rosecrans cancelled the attack against the Confederate right by General Thomas L. Crittenden's corps, and rushed reinforcements to his embattled right.  Confederate General Leonidas Polk, an Episcopalian bishop in civilian life, launched simultaneous attacks against the left of McCook's corp.  Here General Phil Sheridan's division put up a stout resistance, but was eventually driven back.
By late morning the Union army had its back to Stones River and its line perpendicular on its right to its original position.  Rosecrans, who seemed to be everywhere on the battlefield that day, succeeded in rallying his troops.  The left of the Union line held against repeated assaults, the fiercest fighting centering on a four-acre wooded tract, known until the battle as the Round Forest, held by Colonel William B. Hazen's brigade.  The ferocity of the fighting can be judged by the fact that after the battle the tract of land would ever be known as Hell's Half Acre.  The Union forces held and by 4:30 PM. winter darkness brought an end to that day's fighting.
Rosecrans held a council of war that night to determine if the army should stand or retreat.  General George H. Thomas who had led his corps in the center with his customary skill and determination made the laconic comment that "There is no better place to die" and Rosecrans readily agreed.  The Army of the Cumberland would stand and fight.
Continue reading →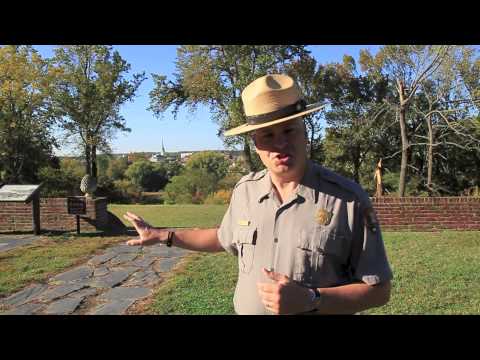 "It can hardly be in human nature for men to show more valor or generals to manifest less judgment, than were perceptible on our side that day."
Cincinnati Commercial in a report on the battle of Fredericksburg
Fredericksburg I think is the absolute nadir of Union fortunes in the Civil War.  After the sacking of McClellan, Major General Ambrose Burnside came up with a plan that wasn't bad.  Burnside would take the Confederates by surprise by crossing the Rappahannock River at Fredericksburg and then racing the Army of Northern Virgnia to Richmond.    Burnside arrived opposite Fredericksburg on November 17 and he had stolen a March on Lee.  Unbelievably the pontoon bridges were nowhere to be found, bungling of an almost preternatural nature being responsible for not placing them at the front of the Union advance.  Burnside sat on the river across from Fredericksburg for almost a month while Lee fortified the heights outside Fredericksburg.  The key for the success of the plan, surprise, had vanished.  Lee was present and in an immensely strong position.  It made absolutely no sense for Burnside now to cross at Fredericksburg and initiate a battle and yet that is what he did. Continue reading →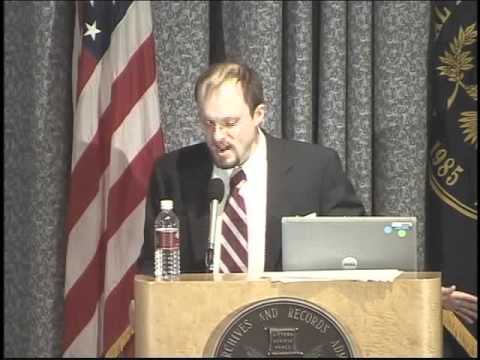 One of the more troubling features of the Civil War is the roughshod way that both the governments of the Union and of the Confederacy tended to treat the civil rights of those who opposed them.  Both Lincoln and Davis suspended the right of habeas corpus during the war.  Habeas corpus, also called the Great Writ, dates back to the reign of Henry II in the Twelfth Century.  It is basically a petition by someone held by a government requesting that a court order, traditionally court orders were called writs, the government to show cause why the individual should continue to be held.  Hence the phrase "petition for a writ of habeas corpus".  It is an important safeguard against arbitrary arrest and imprisonment without trial, and against wrongful imprisonment due to the rights of the prisoner petitioner having been violated at trial.  It has been regarded as an essential legal safeguard against government tyranny.  This week on Almost Chosen People, the American history blog that Paul Zummo and I run, I will have a series of posts examining the suspension of the writ of habeas corpus North and South.  Today we look at the most famous case to come out of the suspension of the writ, Ex parte Merryman.
Lincoln first suspended the writ of habeas corpus at the onset of the War, initially only between Philadelphia and Washington.  This was aimed at secessionists in Maryland who were viewed as posing a threat to the lines of communication between Washington and the North.  Many Marylanders were arrested after the suspension of the writ and held without trial.  In the case of  Ex Parte Merryman, John Merryman petitioned for a writ of habeas corpus from the Federal district court.  Merryman had been a Third Lieutenant in the Maryland state militia.  He was pro-Confederate and had been involved in burning railroad bridges and cutting telegraph wires under orders from his pro-Confederate superiors in the Maryland militia.  He had been arrested for treason by the Union Army and held without trial.  Chief Justice Roger Taney, pro-Confederate himself, sitting as a Federal circuit court judge for the District of Maryland, ruled that the President had no authority to suspend the writ of habeas corpus, that power residing in Congress, and that as a result he certainly could not delegate such a power he did not have to the military.  Taney ended his opinion on this ringing and acerbic note:
Yet, under these circumstances, a military officer, stationed in Pennsylvania, without giving any information to the district attorney, and without any application to the judicial authorities, assumes to himself the judicial power in the district of Maryland; undertakes to decide what constitutes the crime of treason or rebellion; what evidence (if indeed he required any) is sufficient to support the accusation and justify the commitment; and commits the party, without a hearing, even before himself, to close custody, in a strongly garrisoned fort, to be there held, it would seem, during the pleasure of those who committed him.
The constitution provides, as I have before said, that "no person shall be deprived of life, liberty or property, without due process of law." It declares that "the right of the people to be secure in their persons, houses, papers and effects, against unreasonable searches and seizures, shall not be violated; and no warrant shall issue, but upon probable cause, supported by oath or affirmation, and particularly describing the place to be searched, and the persons or things to be seized." It provides that the party accused shall be entitled to a speedy trial in a court of justice.
These great and fundamental laws, which congress itself could not suspend, have been disregarded and suspended, like the writ of habeas corpus, by a military order, supported by force of arms. Such is the case now before me, and I can only say that if the authority which the constitution has confided to the judiciary department and judicial officers, may thus, upon any pretext or under any circumstances, be usurped by the military power, at its discretion, the people of the United States are no longer living under a government of laws, but every citizen holds life, liberty and property at the will and pleasure of the army officer in whose military district he may happen to be found.[3]
Continue reading →