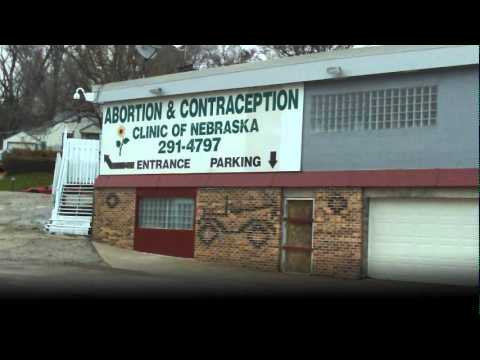 One of the few remaining practitioners in this country of the black art of partial birth abortion, what the late pro-abort Senator Daniel Patrick Moynihan referred to as "barely disguised infanticide", is abortionist LeRoy Carhart.  This week a 29 year old woman died from a botched abortion he performed.  Journalist Robert Stacy McCain, in an eloquent and angry post, brings us the news, along with a searing attack on Carhart and the media that attempts to cover these crimes with silence in order to safeguard the sacred rite right of abortion:
Dr. LeRoy Carhart is one of America's most notorious abortionists. He specializes in late-term abortion and, unless you actually know what's involved in it, you cannot possibly imagine what a gruesome atrocity the bland phrase "late-term abortion" describes. Now, according to a report by Operation Rescue, a 29-year-old woman has died after Carhart performed such an atrocity at a Maryland clinic:
A 29-year old woman died [Thursday] as the result of fatal complications suffered during an abortion at 33 weeks that was done by LeRoy Carhart at Germantown Reproductive Health Center in Germantown, Maryland. . . . The woman, who came for a third trimester abortion from out-of-state, arrived at GRHC on Sunday and was seen by pro-life activists every day through Wednesday. Witnesses said she appeared "pale and weak." Early Thursday morning, the woman began suffering chest pain and other discomforts. Her attempts to reach Carhart were unsuccessful. The woman was taken by her family from her hotel to a nearby hospital emergency room at approximately 5:00 a.m. Efforts by hospital staff to contact Carhart or get informational assistance from the abortion clinic were unsuccessful. The patient suffered massive internal bleeding into her abdominal cavity. She slipped into a Code Blue condition approximately six times before finally succumbing to her injuries at around 9:30 a.m. The case has been placed with the Medical Examiner for further investigation.
The "pro-life activists" who saw the woman at the Germantown clinic were pro-life protesters and "sidewalk counselors." You may not realize it, but every abortion clinic in America is picketed every day by pro-life volunteers who attempt to dissuade women from terminating their pregnancies. I've met these clinic protesters and, contrary to media propaganda, they are not dangerous hate-filled fanatics. They are actually some of the kindest people you'd ever want to meet, as contrasted to the manifest evil of people like the butcher Dr. LeRoy Carhart: Continue reading →