Abortion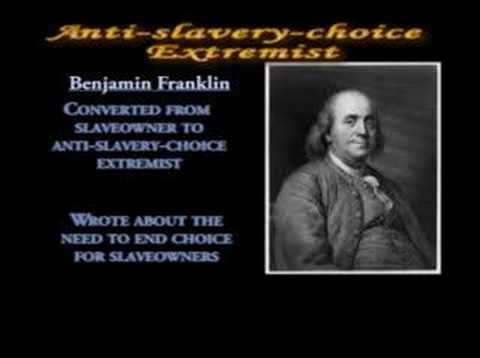 I never use the term "pro-choice" but always use the term "pro-abort" to designate those who are perfectly fine with the unborn having no legal protection from contract killing in the womb.  Here is an example of why I do so:
Melissa Clouthier, a conservative blogger, attended the panel and reported on how one member urged attendees to applaud women who had killed their unborn children in abortions:
In an act of public bullying, one of the three speakers, Darcy Burner of Washington (the others being Elizabeth Warren and Mazie Hirono of Hawaii), asked women who had had an abortion to stand up in front of other attendees. It was difficult to estimate the number of women as they were sprinkled through out the audience. They stood alone while Burner admonished the attendees to hold their applause.
Then Burner asked the others seated in the audience to stand and give these women a standing ovation. The audience complied enthusiastically. I sat during this spectacle.
Burner said,"If you are a woman in this room, and statistically this is true of about 1/3 of the women in this room, if you're a woman in this room who has had an abortion and is willing to come out about it, please stand up."
She continued, "Now, if you are willing to stand with every woman who is willing to come out about having had an abortion, please stand up." Nearly everyone stood.
Burner said, "This is how we change the stories in people's past. We need to make it okay for women to come out about the choices they make."
The left will say that they're not pro-abortion, they're pro-choice or they're pro-women. It was clear, though, that abortion itself was elevated as something good and something to be celebrated. The speaker and the audience was honoring women who had an abortion as though the action was an objectively good thing. Continue reading →
I recently posted on the topic of sex-selective abortion. After seeing an article on LifeSiteNews on the recent Congressional vote on the sex-selective abortion bill, I felt a little bit of a follow-up was in order. LSN's Steve Mosher writes:
 [T]he vote on PreNDA has exposed dozens of Democrats, along with a handful of pro-abortion Republicans, as pro-abortion extremists. After all, what else are we to call those who favor abortions performed for the sole purpose of eliminating unborn baby girls because of their sex?
Call me the perpetual nay-sayer if you will, but I find this entire statement to be flawed from top to bottom.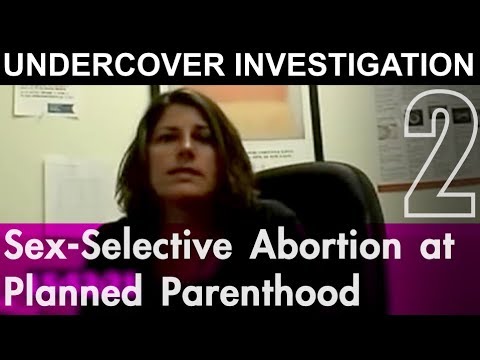 Live Action today released a second video showing that Planned Parenthood, an organization that I have designated  Worse Than Murder, Inc, has no problem with sex selection abortions.  Go here to read my post on the first gendercide video released by Live Action.  Today the House failed to muster the two-thirds vote necessary to pass the  Prenatal Non-Discrimination Act which would have banned this unspeakable evil.  The Obama administration opposed the bill.  Obama has never found any form of abortion he opposes and Planned Parenthood has his complete allegiance.  In the House 276 Republicans voted in favor of the bill, 7 against.   Democrats voted 161 in favor of gendercide and 20 against.
The core of the Democrat party today is abortion.  The vote on gendercide demonstrates just how extreme this allegiance is.  As in the days of slavery, the Democrat party champions the notion that we can, in good conscience, ignore the rights of portions of the human race, and that the unborn, like the slaves of old, are mere property and may be destroyed at the mother's will and whim.  The words of Lincoln should be our battle cry against this old evil in a new form: Continue reading →
A few years ago I would have thought the title of my piece was too extreme- I bought into the charisma of Barack Obama- never publicly supported him- but I thought he was someone who could bridge some of the serious difficulties that pro-life Democrats faced within my political party. I read his books, I thought he respected the Catholic Church as much as a secular political liberal could be expected to. Around that time I was trying to work from the inside of the Democratic party- running for Florida State House as a pro-life Democrat, and later serving as Vice President for the Florida Democats for Life organization. This was also the time period where I was invited to become part of a national Catholic Democrats listserve which included such notaries as : Vicki Kennedy, Lisa Sowle Cahill of Boston College, Rev. William D'Antonio and Rev. Anthony Pogorel of the Catholic University of America, Peggy Steinfels of Fordham University, Rev. Thomas Reese of Georgetown, Vincent Miller of Georgetown/U. of Dayton, Dan Maguire of Marquette, Doug Kmeic of Pepperdine, Suzanne Morse of NCR, Chris Korzen of Catholics United, Alexia Kelly of Catholics in Alliance for the Common Good, Steve Callahan of the AFL-CIO, and others (Eric LeCompte, Nicholas Carfardi, James Salt, Morna Murray, Fred Rotondaro, Kari Lundgren). I never agreed to keep all that passed before my eyes confidential, but I never publicly revealed the basic content until now.
 
My reason for going public now is due to the recent event where the Worcester Bishop Robert McManus weighed in to prevent Vicki Kennedy from speaking at the Anna Maria College commencement. The press I read portrayed the Bishop as being overly vindictive and Kennedy milked the rejection, playing innocent, as though she is doing nothing to try to upend the Catholic Church as we know it- as a Hierarchical Institution. It was my experience on the Catholic Dem listserve that Vicki Kennedy was essentially my nemesis. I defended the Church as a Hierarchy, and the official teachings on abortion et al, and she took me to task almost every time I wrote pro-orthodox Catholic commentary- with plenty of Amens from her fellow travelers on the listserve. I did receive a few positive private emails from some on the listserve, but on the whole it was a very discouraging experience trying to defend the Church as a convert, who would be at a total loss if the Catholic Church put no stock in the teaching authority of the Pope and the Bishops, and taught that contraceptives, legal abortion, and gay marriage were just fine and dandy things. So Soon after posting this on the listserve-
 
"It is deeply troubling to me that this Catholic Democrats listserve membership seems more intent on finding reasons to pull some kind of palace coup against the Catholic Church Magisterium and Hierarchy in general, than to address specific issues related to the Catholic interests in American politics. I am a convert to Catholicism, I knew what I was signing up for in becoming a Catholic, I accepted the teachings and authority lines as prescribed by the latest Catechism. I simply cannot understand why those who seem to relish openly trashing the Apostolic successors retain membership in the Church- that is something that I can only address as an appeal to someone else's good conscience. Most of my family is of the Protestant variety, I understand that thinking and worldview but reject it, but they are acting in good conscience- they don't believe what the Catholic Church teaches about her role, so they don't invest in the Catholic narrative and authority line. Maybe what I'm finding here at Catholic Democrats are many good protestants but not orthodox Catholics as I understand things?
You can remove me from your rolls if it displeases many here that I don't conform to the groupthink on display here, otherwise I will continue to offer my two bits to challenge the establishment views of liberal, anti-Catholic Hierarchical voices which parallel the hard Catholic Right- in their wrongheadedness- in my humble opinion anyway. One is certainly free to criticize the clerical/Hierarchical handling of sexual abuse cases over the years- but how this all fits in with being a Democratic Party member is something I can't fathom. Tim Shipe"
My offer to leave was accepted after Vicki Kennedy wrote a smack-down on me; and shortly thereafter I severed my own Democratic party membership and ended my leadership role with Florida Dems for Life- I took Archbishop Chaput route of becoming a political Independent and remain such today.
 
To come up to speed- back a couple of years ago- I knew that the most powerful and connected Catholic Democrats in our country were interested in more than just getting more traction on Catholic social justice issues in our American political system- I would describe the agenda/mind-set of Vicki Kennedy et al for the most part as the following:
 1. Obama embodies the Catholic social tradition- he's a better guide than the out-of-touch Pope/Bishops 2. Democrats for Life leaders were not welcome – despite my own inclusion for a time- Kennedy seemingly successfully squashed the idea of Kristen Day being invited to be part of the listserve 3. The Bishops who were outspoken for advocating the primacy of the right to life for the unborn were demonized, mocked, ridiculed, and at times the idea of trying to bring on an IRS investigation on these type of Bishops was being encouraged by some ( especially if they dared to consider withholding Communion from Pro-choice Dem leaders) 4. Bishops were described as "self-designated custodians of 'the tradition'". 5. Catholic Dems could aptly be self-described for the most part as "intra-Catholic warriors" 6. The Clergy Scandals were to be used to help bring the end of the Bishops line of authority- teaching and otherwise 7. This authority should pass to those who know best- the secular-minded Catholic professors and their liberal political activist friends- since there really can't be such a thing as a Holy Spirit-guided Catholic Church with Popes and Bishops playing a key role- I suppose they could still hold onto ceremonial roles like the Kings in Europe.
 
I can see clearly now that President Obama has been very conscious of this war for control within the Church- and his choice of Vice President and HHS Secretary- Biden and Sebelius, respectively, was a conspicuous power move to set in place the acceptability of dissenting Catholic leaders and thought into the mainstream of American societal structures and popular imaginations. The fact that Obama "evolved" on Gay Marriage with help from his Catholic buddy Joe Biden, and his determination to mandate contraception as a must-have "medicine" through the offices of Catholic Kathleen Sebelius- all of this plays right into the larger goals of the Catholic Democratic party elite. There has been no such evolution in his comprehension and compassion for the thousands of unborn humans killed every day in abortions, and the threat to religious liberties is finely focused on the authority of Catholic Bishops and the official teachings of the Catholic Magisterium. I believe the Catholic Dems elite would like to re-make American Catholic Bishops in the image of the Anglican church in England- with Obama playing a kind of King Henry VIII role in forcing power transfers ( counting on public/Catholic lay apathy).
 
My conclusion is this- I am not in disagreement with the Catholic Dems elite on an across-the-board basis- I am not a conservative ideologue any more than I am a liberal one. There are political issues where I go left and others where I go right or down the middle- I make the honest effort to stay as close to the official social doctrine teachings of principles, and even the prudential judgment application of those principles as the Bishops and Vatican officials advise. I find that the same powers-that-be that are given Holy Spirit assistance to teach firm principles, are also pretty darn good at putting forth ideas for applying those principles into the real world of political legislation and the like- but I acknowledge it's not an exact science with one formula fits all simplicities, however. That's how I would describe my own efforts in being a wanna-be orthodox, faithful Catholic on matters of social doctrine. Others may disagree- I have no doubt that the Catholic Dem elites I list above are well-intentioned- but I believe they are threatening great harm to many souls and to the future of our Catholic Church as the Hierarchical Institution – founded by Jesus Christ. Reforms should be taken up in a spirit that respects the obedience of Faith. I don't abide by clergy abuses and incompetent administrative decisions made by Catholic bishops- but you don't throw the baby out with the bathwater- just as you don't kill babies in the womb to solve the problems of women and their mates.
SHOCKER: Teens need their mothers. Mothers can help their daughters. Even in crisis.
There's an article forthcoming in the journal Economic Inquiry by Professors of Economics, Joseph Sabia and Daniel Rees, that shows parental notification or consent laws are associated with a 15 to 25 percent reduction in suicides committed by 15- through 17-year-old women. The researchers analyzed National Longitudinal Study of Adolescent Health data collected from 1987 to 2003 and found results that are consistent with the hypothesis that laws requiring parental involvement increase the "expected cost of having unprotected sex," and, consequently, protect the well-being of young females. (Hey, they're economists.)
Here's the reasoning, taken from this paper by the same authors.
Researchers have already found, using state-level data from 1981 through 1998, that parental involvement laws reduced teen gonorrhea rates 12 to 20 percent among teen females. (Klick and Strattman, 2008)
Other recent studies provide evidence that female adolescents who become sexually active at an early age are more likely to suffer from the symptoms of depression. (Hallfors et al. 2004; Sabia and Rees 2008)
Research has shown that multiple sex partners increased the likelihood of substance abuse. (Howard et al. 2004)
It is also been found that adolescent females who had multiple sex partners were 10 times more likely to develop the symptoms of major depression than those who remained abstinent. (Hallfors et al. 2005)
There was no evidence of a similar relationship between male multiple partners and adolescent depression. (Hallfors et al. 2005)
So the hypothesis is: If parental involvement laws discourage minors from risky lifestyles that affect their physical health, then they would promote emotional health of teenage females as well. Analyzing suicide rates will give an indication since there have been many studies that link depression and suicide. The national suicide data was analyzed and that's exactly what they found – a supporting correlation. Parental involvement laws correlate with fewer suicides. Further in support, there was no evidence of a similar relationship among male adolescents, and no correlation between parental involvement laws and suicide for older women because, well, neither group would be affected by those laws.
Makes sense, right? You're probably thinking, "Did we need to pass those laws, wait and see what happened, and then count suicides?" No, we didn't, and there'd be at least some justice if the people opposing those laws would take notice.
You'd think someone who really cares about women would be able to take an objective view of this data and consider it as an appeal to our collective conscience. You'd think someone who parrots, "Trust Women!" would be consistent enough to also trust mothers who are raising teens. When the state comes between teens and their parents, it just follows that the adolescents will not be as close to their parents as they ought to be.
This only affirms what we already know. Parents of teen girls can be trusted - should be trusted for the psychological benefit of a daughter in crisis. The abortion advocate community doesn't seem as concerned about young women, though, as they are about politics and agendas. They instead say that people just want to make it harder for teens to have abortions, and that teens have a "fear of abuse" from unrelenting parents. Oh, and they'll say something about how correlation doesn't equal causation, revealing that they either are ignorant of analytical methods or, even worse, knowledgeable of them but dishonest when the results don't fit their predetermined conclusions. Some will even say that teen women should be trusted to make their own decisions even when the decision for these desperate young women is to end their own lives. Of course, we all know why Planned Parenthood doesn't want the parents involved. Ac$e$$ to abortion.
So I have a little hypothesis of my own. I predict (but would love to be proven wrong) that not a single abortion advocate will come forward and honestly reassess parental consent laws even though there is no body of data to support their premise. Could they admit that maybe, just maybe, the default condition is not that most parents of teens are abusive. Imagine!
If they trust women, why can't they trust mothers and fathers? Where does this automatic distrust of parents come from anyway? Perhaps there's a cost associated with believing that a mother has the right to kill her own child in the womb, and that cost is faith in people to love their children unconditionally at any point in life, even during difficult times.
H/T:  Michael J. New at National Review
Image: Microsoft Powerpoint
Pro-lifers at my alma mater, the University of Illinois, explain why they are pro-life in the above video.  They are on the cutting edge of a cultural shift on abortion that is magnificent to behold.  The Gallup poll on abortion released today illustrates this.
The 41% of Americans who now identify themselves as "pro-choice" is down from 47% last July and is one percentage point below the previous record low in Gallup trends, recorded in May 2009. Fifty percent now call themselves "pro-life," one point shy of the record high, also from May 2009. Continue reading →
My friend Jay Anderson links to this story.
Republican presidential candidate Mitt Romney scheduled a $50,000-a-plate fundraiser at the home of Phil Frost, the executive of the company that makes the Morning After Pill, on Wednesday night. Plan B One-Step is produced by Teva Pharmaceuticals, Frost's company.

The pharmaceutical executive's residence was one of several stops scheduled to increase Romney's war chest during a two-day swing through Florida.
Well I guess if "Catholic" universities can honor the likes of Kathleen Sebelius, we shouldn't be too upset when "pro-life" candidates go groveling for money from people who make pills that kill unborn children.  After all, Romney desperately needs money to not air ads that criticize Obama too harshly, so we should be forgiving of this slight oversight.
In all seriousness, what made this story even more sickening was the response from an individual at Catholic Vote.org:
Brian Burch, president of CatholicVote.org, didn't seem troubled by the fundraiser saying, "What matters is whether a President Romney will end all taxpayer support for abortion-inducing drugs, repeal unconstitutional mandates that force private institutions to cover such drugs, and whether he will make progress in building a culture of life."
I can understand why pro-lifers are willing to swallow their pride and back Mitt Romney over Barack Obama.  There's no possible way for a Romney administration to be worse than Obama, goes the thinking.  Having set such an incredibly high bar for themselves, one woud like to believe that pro-life groups would still hold their candidate's feet to the fire.  There's no excuse for Romney associating himself with those who profit off of the death of innocents.  It is even more inexcusable for Catholic groups to completely shrug off this affair.  I have to agree with Jay's assessment that people of Burch's ilk are nothing more than a "Republican-first-pro-life-second political hacks."
This isn't about whether Romney is preferable to Obama, so save your breath there.  If this is the kind of gutless pushback Romney is going to receive as a candidate, why would anyone expect him to respect pro-lifers once he is elected president?  You can vote for him if that is what your conscience dictates, but please don't make a fool of yourself by turning a blind eye to his misdeeds now, because you're just laying out the carpet right on your back for President Romney to walk all over.
William Peter Blatty, well-known novelist, author of the Exorcist, a Georgetown graduate, class of 1950, is spearheading an effort to force Georgetown to reform, or to cease to call itself Catholic.  Here is his letter:
Dear Friends,
I invite you today to join me in The Father King Society to Make Georgetown Honest, Catholic, and Better by signing on to a very special effort here. I ask you also to curtail your donations to Georgetown University for one year.
The late Jesuit Father Thomas M. King was a good friend. I had the privilege of lecturing his theology class, which started the rumor that he had inspired my priestly character in The Exorcist. Father King inspired many other things; and our effort now.
On May 5, 2012, in a speech to American bishops, Pope Benedict XVI called on America's Catholic universities to reaffirm their Catholic identity. The Pope noted the failure of many Catholic universities to comply with Blessed John Paul II's apostolic constitution Ex corde Ecclesiae. The Pope said that preservation of a university's Catholic identity "entails much more than the teaching of religion or the mere presence of a chaplaincy on campus."
For 21 years now. Georgetown University has refused to comply with Ex corde Ecclesiaie ("From The Heart of the Church"), and, therefore, with canon law. And, it seems as if every month GU gives another scandal to the faithful! The most recent is Georgetown's obtuse invitation to Secretary Sebelius to be a commencement speaker.
Each of these scandals is proof of Georgetown's non-compliance with Ex corde Ecclesiae and canon law. They are each inconsistent with a Catholic identity, and we all know it. A university in solidarity with the Church would not do these prideful things that do so much harm to our communion. (You can pen a heartfelt letter to the Cardinal Archbishop of Washington and the Holy Father offering your own experience here.)
In the months to come, The Father King Society will ask Georgetown and the Church for explanations and decisions. In 1991, in an effort led by courageous Georgetown students, my dearly missed classmate, GU Law Center Prof. Richard Alan Gordon, took the awesome step of submitting a canon law petition asking the Church to remove Georgetown's right to call itself Catholic. Then Dean of Students John J. DeGioia had authorized the funding of a pro-abortion student advocacy group. A contemporaneous secret memorandum from the Association of Jesuit Colleges and Universities to the presidents of all Jesuit institutions showed us that Dr. DeGioia's decision was part of a larger scheme: GU was to be the dissident leader for others to follow. Dean Gordon's effort was provocative and drastic, but within months of the filing, Rome required Georgetown to reverse itself, and Georgetown did.
Father Tom King was actively involved and submitted an essay to be used in support of the canon law action. (We post it here.) Soon after the 1991 "GU Choice" funding, a meeting took place on campus that collected the students, teachers, alumni and parents who had reacted to the University's scandal in diverse ways. Fr. King listened intently, and then the mild-speaking priest told us of a call the night before from his brother, also a priest. His brother had said, "Tom, you have to choose sometimes — either you fish or cut bait." Father King told us that he had decided to fish. And now, at long last, so have I. I ask you to join us!
For almost two decades, The Cardinal Newman Society has pursued with true inspiration and devotion its unique ministry to strengthen Catholic higher education in America. CNS has agreed to help us. Likewise, the St. Joseph's Foundation, a Texas charity that focuses on canon law, has been a source of valuable information. We appreciate the help of both apostolates.
We may choose to file a canon action again, one much larger in scale and seeking alternative forms of relief that will include, among others, that Georgetown's right to call itself Catholic and Jesuit be revoked or suspended for a time. We will ask for lesser relief as well. Of course, what we truly seek is for Georgetown to have the vision and courage to be Catholic but clearly the slow pastoral approach has not worked. I invite you to sign the "Mandate of Procurator" on this website so that I, and other alumni, parents, teachers and students, may represent you in this special and historic Church petition. Continue reading →
Just recently, Arizona joined Kansas, North Carolina, and Texas in cutting off all funding to Planned Parenthood. For Governor Brewer, it is a simple matter of "common sense", respecting the repeated desire of the majority of Americans to be exempt from funding abortion with their tax dollars. For pro-life advocates, it is about scoring another direct hit against the largest symbol of "abortion rights" in the United States. Here is how Planned Parenthood sees it, however:
"Many in the legislature will never know what it's like to feel a lump in their breast and have to worry about the cost of a doctor's visit," said Bryan Howard, president and chief executive of Planned Parenthood Arizona.

"This is the reality with which many Arizona women are faced, at the hands of a legislature determined to reduce access to prevention care while pursuing its ideological political agenda," he said.
Why should those of us who are pro-life deny it? We are pursuing an ideological political agenda, as of course are they. Our ideology, if you really want to call it that (and I typically don't), is that every human being has a right to life from the moment of conception until the moment of death. Some of us differ on whether or not, or under what circumstances, a human life may be justly taken, but we all agree that the killing of innocent children inside or outside of the womb is a grave moral evil and cannot be tolerated by a just and humane society. This is an "ideological political agenda" worth pursuing, and I'm not ashamed to say so. Without respect for human life, society will degenerate into something more cruel and callous than the jungle.
Anti-Catholic bigot, homosexual activist and Episcopalian minister Harry Knox is back in the news.  Long time readers of this blog will recall that President Obama appointed Knox to his Advisory Council on Faith Based and Neighborhood Partnerships back in 2009.  Go here to read a post on that appointment.
Knox has recently become the head of  the Religious Coalition for Reproductive Choice.  He has a post on the Huffington Post explaining why religious people should support the slaying of children in the womb, a post which proves, once again the truth of Socrates' adage that an unexamined life is a tragedy.  Christopher Johnson, a non-Catholic  former Episcopalian, and a man who has taken up the cudgels so frequently in defense of the Church that I have designated him Defender of the Faith, gives one of the arguments of Mr. Knox a proper response:
A homosexual Episcopal minister named Harry Knox is set to become Führer und Reichskanzler of the national organization of Einsatzgruppen America the Religious Coalition for Reproductive Choice and while explaining why "religious" people should be celebrating abortion rather than mourning it, wrote one of the five or six stupidest statements I've read this year:
The harsh and condemning judgments of some religious leaders are troubling. They suggest that abortion is morally wrong, while ignoring the fact that miscarriages and unwanted pregnancies are common.  They deny that God is present in these times
Let's take that one out for a spin, shall we?
(1) The harsh and condemning judgments about dropping a nuclear bomb on Tehran are troubling.  They suggest that the complete annihilation of Iran's largest city and every single man, woman and child in it is morally wrong while ignoring the fact that hurricanes and tsunamis regularly destroy cities and kill innocent people.  They deny that God is present in these times
(2) The harsh and condemning judgments about setting off that bomb in a crowded city are troubling.  They suggest that terrorism is morally wrong while ignoring the fact that volcanoes regularly explode, killing thousands of people all over the world.  They deny that God is present in these times.
(3) Your harsh and condemning judgments about me boinking your wife are troubling.  They suggest that adultery is morally wrong while ignoring the fact that more men and women have sex outside of so-called "wedlock" than in it.  They deny that God is present in these times. Continue reading →
The most pro-abortion President in our nation's history salutes Planned Parenthood aka Worse Than Murder, Inc.  Somehow he manages to do this without uttering the A word, but all Planned Parenthood supporters know that when it comes to the sacred right to kill their offspring, Obama will always have their back.  Any pro-lifer who does not think that giving this man his walking papers is priority number one this year, take a good, long, hard look at this video.