Abortion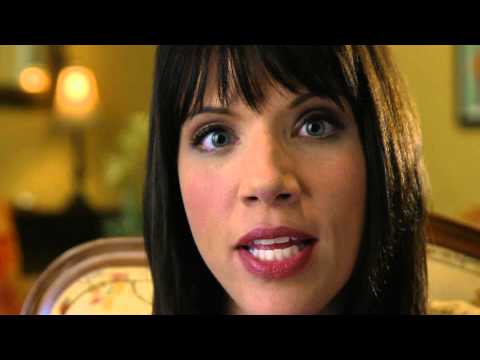 Reason number one why it is imperative to make certain that come next January President Obama will add Ex in front of his title.
Playing up the War on Women meme and the Todd Akin gaffe, the Democrats are going to be celebrating their most sacred rite right at their Convention in September:
Democrats said that they will feature Cecile Richards, president of the Planned Parent Action Fund, Nancy Keenan, president of the NARAL Pro-Choice America and Sandra Fluke, the Georgetown University student whose plea for federal birth control funding drew the ire–and a subsequent apology–from Rush Limbaugh.
What's more, the Democrats are expanding their list of women ready to assail the GOP on women's issue, adding Maryland Sen. Barbara Mikulski and actress Eva Longoria to the list that already includes Sen. John Kerry and Massachusetts Senate candidate Elizabeth Warren.
This goes hand in hand with their rejection of Cardinal Dolan's offer to pray at the Democrat convention.  Dolan is giving the benediction at the Republican convention this week, so in an effort at even-handedness, he offered to do so for the Democrats.  This offer was rejected out of hand.  Why?  It would have been smart politics for the Democrats to have the Cardinal pray for them, perhaps the visuals marginally helping them with Catholic voters.  Yet they turned up their nose.  I can think of three reasons for the rejection: Continue reading →
Brace yourself for the latest meme to hit the politosphere: the word is now that Paul Ryan has "softened" his views on abortion. Ryan has long opposed abortion in all cases save in a few cases where he believes it may be necessary to save the life of the mother. This means that he has opposed abortion in the case of rape. But in this post-Akin political environment, so the narrative goes, Ryan, in the interests of being a team player, is renouncing his opposition to rape exceptions.
What set this off? First there was the statement made by various Romney campaign spokespeople in the aftermath of Akin's blunder:
"Gov. Romney and Congressman Ryan disagree with Mr. Akin's statement, and a Romney-Ryan administration would not oppose abortion in instances of rape"
Then there were Ryan's responses to some reporters who were pressing him on the abortion/rape issue, and focusing particularly on some legislation he previously supported which made distinctions between different types of rape. Ryan said to the reporters:
"I'm proud of my record. Mitt Romney is going to be president and the president sets policy. His policy is exceptions for rape, incest and life of the mother. I'm comfortable with it because it's a good step in the right direction."
One the basis of one or both of these statements, major news outlets and some in the Catholic blogosphere are claiming that Ryan has "softened" his views on abortion. Or, to put it in Mark Shea's words, Ryan has "partly renounce[d]" his position. In response to a comment I made on Mark's blog, he elaborated further:
 I just don't see how anybody can regard movement from "It is always gravely evil to deliberately kill innocent human life" to "I am opposed to the murder of innocent, unborn children except in cases my boss tells me not to be opposed," or, "unless I feel it jeopardizes my chances of becoming VP" and maintain that Ryan is not compromising.
It is quite obvious to me that Paul Ryan has not said or done a thing to warrant the attribution of such cynical and selfish motives to him – though I do believe he, like most pro-life politicians and even people such as myself, is willing to compromise on a few points to make significant gains, a point I will elaborate on below. In any case, Mr. Shea goes too far. Because I often find his commentary to be fair-minded (even when I disagree), I am surprised at this rather unjustifiable attack on Ryan's character but also willing to grant the benefit of the doubt. So I will offer my take on these comments and Mark can reply if he feels it's worth his time.
By now, most of you have heard about the monumental blunder made by Todd Akin, a GOP representative and Senate nominee from Missouri, with regards to rape and pregnancy. Here are his comments, in all of their cringe-worthy glory:
"It seems to me, from what I understand from doctors, that's really rare," Mr. Akin said of pregnancies from rape. "If it's a legitimate rape, the female body has ways to try to shut that whole thing down. But let's assume that maybe that didn't work or something: I think there should be some punishment, but the punishment ought to be of the rapist, and not attacking the child."
Frankly I have never heard of any doctors who claim that the female body has ways of "shutting that whole thing down", by which I assume he means implantation or conception, and no doctors appear to have come forward to substantiate this notion. Who knows where Akin got it from. Much is being made of his use of the word "legitimate" as well, which was a clumsy attempt to distinguish forcible from non-forcible rape, a "legitimate" distinction used by law-enforcement in the classification of crimes. What Akin says next is something most pro-life advocates agree with: rapists, not the children of rape, deserve to be punished for the crime .
His comments were certainly poorly worded and bizarre. He may well deserve to lose the political race he is engaged in and perhaps even his office for a gaffe of this magnitude. So this is not a "Save Rep. Akin's Career" type of post.
But this is one of those moments at which we must firmly reassert our opposition to abortion, regardless of the circumstances. Our opponents are seizing upon this incident to remind everyone of how utterly heartless and anti-woman the GOP supposedly is. Obama is leading the charge on this as well. He had this to say:
"Rape is rape," Mr. Obama told reporters at the daily White House briefing Monday. "And the idea that we should be parsing and qualifying and slicing what types of rape we're talking about doesn't make sense to the American people and certainly doesn't make sense to me."

Mr. Obama added that Akin's remarks underscore "why we shouldn't have a bunch of politicians, a majority of whom are men, making health care decisions on behalf of women."
Leaving aside the ridiculous idea that the author of Obamacare, which forces everyone to purchase health insurance, doesn't want to "make health care decisions" on behalf of women or anyone else, let us look at the statement "rape is rape." Yes, indeed, rape is rape: it is always wrong, and can never be condoned. Mr. Akin had it in his head, apparently, that certain types of rape make it less likely for conception to occur. If that were actually true, it would make sense to distinguish between types of rape, though it wouldn't necessarily be a statement on the morality of rape as such, and any honest person knows this. Since it isn't true, of course it comes of rather badly. Akin's profuse apologizing will not change this.
So "rape is rape." But life is also life. That's something Obama and the pro-abortion industry cannot and will not admit. The core principle of the pro-life position is this: it is never morally acceptable to kill an innocent human being. There are no circumstances, no matter how horrific or traumatizing, that justify the murder of an innocent human being. And frankly we don't need the sort of half-baked theories that Akin was peddling to reinforce this point. It is a self-evident truth that we can and ought to proudly defend on its own merits.
We have nothing to run from, nothing to apologize for, and nothing to hide. I hope the Romney campaign is able to deal with this issue in a way that does not compromise in the least degree on the inviolable sanctity of human life, or which does not display fear or doubt regarding the absolute immorality of the left's position on it.
Update: Given some of the information my co-bloggers and readers have left, I'm inclined to take back my remarks about Akin's theories being bizarre or untrue. I will say, however, that if one is not prepared to articulate in a clear and sensitive way these finer points of medical fact, one should not speak at all. And in this case, I maintain that it is not necessary to bring up any of this, since it has no bearing at all on the morality of abortion, which is all that really matters.
Dear Pro-Choice NYer,
You wanted to do whatever you wanted to do with your body, and then claim you had a right to kill your own children when you conceived them because it was just so unfair for anyone to expect you to let a child ever use you against your will. You said you needed your choices, and you needed them without judgement or criticism. You tossed God's law aside and said that your rights come from man's law, and that worked for you as long as you thought you were getting your way. Motherhood be damned.
When the New York City abortion rate was reported (God only knows what it really is) to be 41%, meaning that nearly 2 in 5 pregnancies end in abortion, you didn't even wince. You were proud those women were exercising their so-called right to choose even when the city health officials made condescending excuses that the high rate was due to the "ignorance" and "ambivalence" of women who hadn't been indoctrinated in the methods of birth control, or who were too stupid and poor to chose stable relationships.
Even decades ago when your feminist and pro-choice philosophies collided over sex-selective abortion right in your own city, you quieted the voice in your head that was screaming, "No. STOP! You should not," because you feared that making moral judgments would take away the high and mighty right for you to profit from the ambivalent under the guise of caring about women. In a mind-seering display of mental gymnastics you sought to rephrase the question by separating the chooser from the choice, so that you could justify killing girls in the womb even as you condemned misogyny.
Let me tell you something: Truth does not condescend the human person, male or female of any age, nor does it contradict itself. That should have been warning enough, but you were too blinded by the tenets of the reproductive rights movement and the power you thought it gave you.
And now, the man you trusted to guard your pseudo-freedom in New York City has decided to dictate to new mothers how they will feed their own babies. Starting September 3, Mayor Bloomberg will enforce what is being called "the most restrictive pro-breast-milk program in the nation" which requires formula to be locked up and rationed out only if medical professionals can submit a medical reason for needing it. If the mother gets the formula from the state, she also gets a lecture. Why? It seems the people in power don't really think women can make good choices for themselves or their children, especially the women who give birth.
Sure some of you will support this anti-choice program and justify it based on some feigned concern for the health of newborn babies. Some of you will speak out against it because you see it for the over-imposition of government into private lives that it is. However, I predict that not a single one of you will see the monumental contradiction before you once again.
Like happy and willing slaves, you conceded all your rights to the decisions of the people in power, and now they are dictating that those in charge do what you've been fighting against your whole lives – force a woman to let her child use her body. You may justify it as some caring act on the part of the government, but that's nonsense. Governments don't care for people; people care for people, and you've been advocating for generations that the most extreme bond between the have's and the have not's – the bond between mothers and their children – is meaningless unless the individual mother chooses to care for the greedy little thing.
Some people are calling your Mayor Bloomberg a nanny for turning NYC into a nanny-state, but at least nannies care for individual children. I hate to break it to you, Pro-Choice NYer, but you aren't a child and Mayor Bloomberg and his officials don't care for you (or the children you decide are worthy of life) individually. This isn't about caring; it's about control. It's Marxism.
This is social materialism, utilitarian ideology about the worth of a human person in the big chemical equation of society. Feeding people taxes the system, just as pregnancy taxes a woman's body. If it were about caring for the babies, there wouldn't also exist a law that allowed late-term abortion past the point of viability. There wouldn't be a law allowing any unborn child to be killed. The same child the state says must be breastfed for it's health could have been killed the trimester, the month, the week, the day, and the minute before birth with impunity. Wake up! The same people are also busy telling you what you can and cannot eat or drink. They don't really think you can be trusted to chose wisely for yourself; they see you as objects to be managed.
As pro-life people have said for as long as they've needed to use that title, if you promote that one group of humans can treat another dependent group like individual blobs of mindless tissue, don't be surprised if the day comes when it's your turn to be grouped as such too. You got what you asked for. Welcome to the world of your choices.
If you want to fix it, start by reaffirming unconditional love between mother and child, and by defending the primary and natural rights of the family.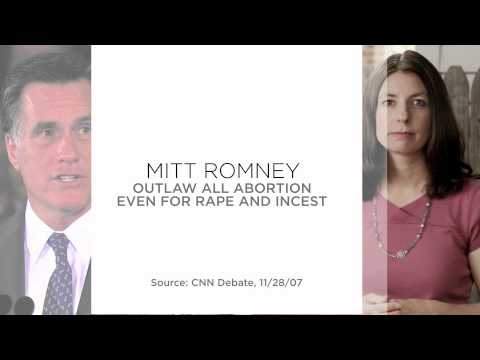 Well this is interesting.  In the video above meet "Jenni" who is alarmed that Mitt Romney might take away her precious right to slay her offspring.  This of course goes along with the War on Women meme pushed by Obama, and also the condescending view of women taken by Team Obama, portraying women as helpless waifs, think "Julia", unless Big Daddy Government takes them by the hand and leads them through life. Continue reading →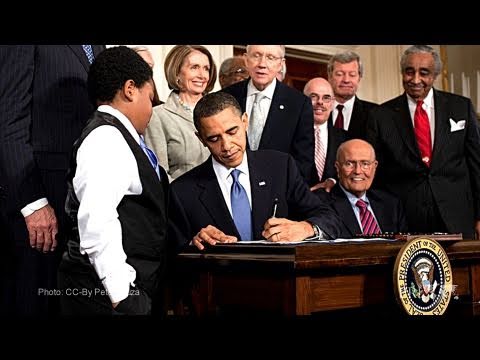 Below is an analysis of ObamaCare and abortion that I have written for the summer newsletter of the crisis pregnancy center of which I am Chairman of the Board.  Regular readers will detect a more restrained and "just the facts" presentation than I normally use in my blog posts.  I thought that the change of pace style might be of interest to our faithful readers so I did not modify the analysis for this post.  (Fear not, I will not inflict on the readers of this blog any of my professional scribblings in the law mines, which would be of utility only for readers suffering the pangs of insomnia!)
Now that the Supreme Court in a 5-4 vote, courtesy of Chief Justice Roberts switching his vote, has upheld the constitutionality of the Patient Protection and Affordable Care Act of 2010, universally better known as ObamaCare, pro-lifers should understand what ObamaCare means in regard to abortion.
1.  Abortion surcharge-The Act provides that if an individual is enrolled in an insurance policy that covers elective abortions, each participant in that insurance plan must pay a separate surcharge for the elective abortion coverage.  There is no opt out provision for individuals.  So if a pro-lifer works for a business that provides such an insurance policy, the pro-life employee would have no choice but to pay the abortion surcharge.  The Act forbids insurance companies from advertising that an abortion surcharge is required under the Plan.
2.  Federal Subsidies to Insurance Plans That Provide Abortion-  The Act provides for federal subsidies to health insurance plans, including plans that provide coverage for elective abortions,  set up health insurance exchanges created by the states.  The policies provided under the health insurance exchanges may include elective abortion coverage unless a state bans such coverage.  Thus far the following states have banned such coverage:   Arizona, Florida, Idaho, Indiana, Kansas,  Louisiana, Mississippi, Missouri, Nebraska, Ohio, Oklahoma, South Dakota, Tennessee, Utah, and Virginia.
3.  ObamaCare and Abortifacients The HHS mandate  requiring "free" coverage for all contraceptive devices, see number 5 below, in virtually all health insurance plans, includes those devices and drugs thought to act as abortifacients. Continue reading →
As bad as yesterday's Supreme Court decision was, it doesn't hold a candle to one handed down twenty years ago today. On this date in 1992, the Court decided the case of Casey v. Planned Parenthood. People might be disappointed with John Roberts right now, but the fury at Justices O'Connor and Kennedy, and to a lesser extent Souter, after they voted to uphold Roe v. Wade dwarfs that.
Ed Whelan links to post by Michael Stokes Paulsen in which he calls Casey the worst Supreme Court decision of all-time. Part one is here, and part two is here. I wholeheartedly agree. I also ranked Casey as the worst when compiling my list of the worst decisions of all-time. Sure, there have been several atrocious decisions handed down by the Court, and Paulsen highlights some of the worst defenders in part one. But what makes Casey so egregious is the combination of the sheer awfulness of the decision from a constitutional perspective, as well as the devastating real world impacts it had.
Paulsen details all that is wrong with the decision. The plurality opinion relied on stare decisis to reach its conclusion, treating the doctrine as though it were sacrosanct. If you listened to the plurality you would come to the conclusion that Court had never struck down a decision it considered to be wrongly decided. What's more, the plurality opinion is simply a mess of contorted logic, rightfully mocked by Scalia in his brilliant dissent. Most damning, it ensured the continued legal protection of abortion, dooming millions more unborn children to their premature death.
I'll leave you to read both articles in their entirety.
Roe v. Wade may have made abortion legal in all 50 states, but Casey entrenched that decision. Worse still, it did so in a way that made the Roe majority opinion seem like a masterwork of originalist logic by comparison.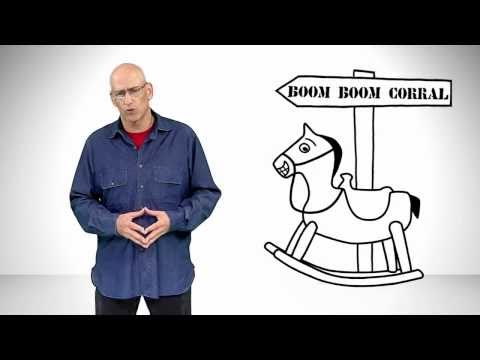 The ever insightful and hilarious Andrew Klavan put on his Jonathan Swift hat a few weeks ago and wrote a column in praise of gendercide:
The House of Representatives this past week fell short of the two-thirds majority needed to pass a bill banning abortion based on sex selection — sometimes called "gendercide" because it's usually aimed at exterminating baby girls. Most Republicans voted for banning gendercide, most Democrats against.
I have to say, I'm with the Democrats on this one. The Supreme Court has decided that aborting our children is a right enshrined in the Constitution. By what logic, then, do we withhold that right from people based on their motives for exercising it?
If a woman chooses to snuff out her unborn child because it's retarded or handicapped or female, who are we to say her nay? How would we even know why she's doing it? Are we going to interrogate her? Administer a lie detector test? And what happens when our genetic testing capabilities improve? Are we going to stop her from aborting a child who is genetically destined to be gay? Or unintelligent? Or untalented? Or freckled? Of course not. How could we? As MSNBC host

Alex Wagner

said, praising the House Democrats' decision, "It's about a woman's right to choose!" Continue reading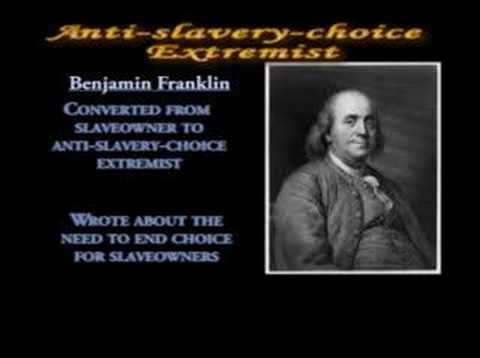 I never use the term "pro-choice" but always use the term "pro-abort" to designate those who are perfectly fine with the unborn having no legal protection from contract killing in the womb.  Here is an example of why I do so:
Melissa Clouthier, a conservative blogger, attended the panel and reported on how one member urged attendees to applaud women who had killed their unborn children in abortions:
In an act of public bullying, one of the three speakers, Darcy Burner of Washington (the others being Elizabeth Warren and Mazie Hirono of Hawaii), asked women who had had an abortion to stand up in front of other attendees. It was difficult to estimate the number of women as they were sprinkled through out the audience. They stood alone while Burner admonished the attendees to hold their applause.
Then Burner asked the others seated in the audience to stand and give these women a standing ovation. The audience complied enthusiastically. I sat during this spectacle.
Burner said,"If you are a woman in this room, and statistically this is true of about 1/3 of the women in this room, if you're a woman in this room who has had an abortion and is willing to come out about it, please stand up."
She continued, "Now, if you are willing to stand with every woman who is willing to come out about having had an abortion, please stand up." Nearly everyone stood.
Burner said, "This is how we change the stories in people's past. We need to make it okay for women to come out about the choices they make."
The left will say that they're not pro-abortion, they're pro-choice or they're pro-women. It was clear, though, that abortion itself was elevated as something good and something to be celebrated. The speaker and the audience was honoring women who had an abortion as though the action was an objectively good thing. Continue reading →
I recently posted on the topic of sex-selective abortion. After seeing an article on LifeSiteNews on the recent Congressional vote on the sex-selective abortion bill, I felt a little bit of a follow-up was in order. LSN's Steve Mosher writes:
 [T]he vote on PreNDA has exposed dozens of Democrats, along with a handful of pro-abortion Republicans, as pro-abortion extremists. After all, what else are we to call those who favor abortions performed for the sole purpose of eliminating unborn baby girls because of their sex?
Call me the perpetual nay-sayer if you will, but I find this entire statement to be flawed from top to bottom.