Progress, far from consisting in change, depends on retentiveness. When change is absolute there remains no being to improve and no direction is set for possible improvement: and when experience is not retained, as among savages, infancy is perpetual. Those who cannot remember the past are condemned to repeat it.
George Santayana
Today is the Feast Day of Saint Joseph the Worker and Victims of Communism Day.  Pius XII instituted the feast in 1955.  In 1949 he issued the Decree Against Communism which excommunicated all Catholics collaborating with Communist organizations.  Continue reading →
.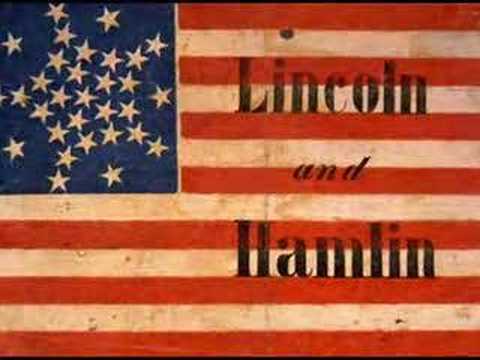 Lee Sigel has written a column for the Daily Beast in which he prays for the South to secede again:
Just think what America would look like without its mostly Southern states. (We could retain "America": they could call themselves "Smith & Wesson" or "Coca-Cola" or something like that.) Universal health care. No guns. Strong unions. A humane minimum wage. A humane immigration policy. High revenues from a fair tax structure. A massive public-works program. Legal gay marriage. A ban on carbon emissions. Electric cars. Stronger workplace protections. Extended family leave from work in case of pregnancy or illness. Longer unemployment benefits. In short, a society on a par with most of the rest of the industrialized world—a place whose politics have finally caught up with its social and economic realities.
I will not link directly to his post as I do not want to give him any hits for his mind-bendingly foolish scribbling.  As most of our faithful readers know, I am one of Lincoln's biggest fans in the Catholic blogosphere and my sentiments for the Union in the Late Unpleasantness are quite clear, but I must say if the South did secede today the new nation would have only one problem:  what to do with the hordes of Northern refugees, including me and my family, that would come flocking to live in Dixie.  As far as I can see the Southern states, much more so than most of the Northern states, would be a better fit for Lincoln today:
1.  They are Republican.
2.  They have a patriotism much more like Lincoln's than the blame America first attitude prevalent in too many of the power centers of the North.
3.  They are pro-business as Lincoln was throughout his political career.
4.  They do not believe that self government consists of breathlessly waiting for the latest edict from the Supreme Court and chanting:  Yes Masters.
5.  They have not legalized gay marriage.  A man like Lincoln who opposed polygamy would not have looked kindly upon that cause. Continue reading →
On the evening of May 1, 1863, General Robert E. Lee knew several facts about the military situation confronting him:
1. His army was between two forces, Hooker with approximately 70,000 men at Chancellorsville and Sedgwick south of Fredericksburg with approximately 40,000 men.  Confronting Sedgwick he had Early with about 11,000 men and confronting Hooker Lee had around 40,000 men.
2.  If Sedgwick and Hooker attacked aggressively Lee's army could be destroyed between them.
3.  Neither Sedgwick nor Hooker had demonstrated much appetite for attack.  Hooker had launched a brief attack the morning of May 1, but had quickly called it off, Hooker being content to defend against Lee.
4.  Lee now had the initiative, ceded to him miraculously by the man who commanded a combined force more than twice the size of Lee's.
5.  What to do with the initiative was the question.  How could Lee overcome such a grave disparity in numbers? Continue reading →
There is an old saying in the military:  once is an accident;  twice is carelessness;  third time is enemy action.  Faithful readers of this blog will recall this post here about an Army briefing which labeled Christians, including Catholics, as extremists.  Another incident has arisen this week.
An officer at Fort Campbell, Kentucky, where my brother was stationed when he was an Armor officer in the Army, recently sent out a 14 page e-mail to subordinates which makes for interesting reading.  Here is the e-mail from Lieutenant Colonel Jack Rich:
Subject: Domestic "Hate Groups" (UNCLASSIFIED)
 
Classification: UNCLASSIFIED
 
Caveats: FOUO
 
Leaders,
 
Many events have been taking place across the country – just want to ensure everyone is somewhat educated on some of the groups out there that do not share our Army Values.
 
When we see behaviors that are inconsistent with Army Values – don't just walk by – do the right thing and address the concern before it becomes a problem.
 
We need to make sure that we maintain our standards – starting with reception and integration. Continue reading →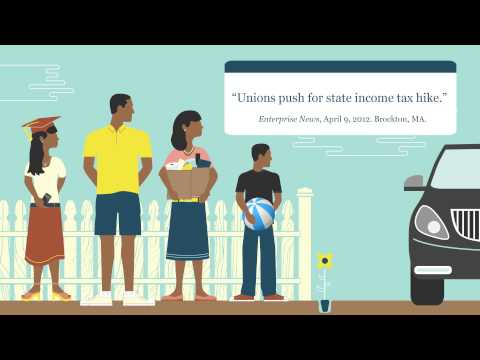 My first job was doing dishes, scrubbing pots and pans and scrubbing floors at a country club in my hometown.
I was paid less than minimum wage at the time, the princely sum of $1.55 per hour.  I loved the job.  I held it all through high school.  When work was slack I was allowed to do homework and the management fed me a free meal each night I worked, whatever I liked.  I saved the sum of $3,000 for college, a not inconsiderable sum at the time.  The most important part of the job was what it taught me:  showing up on time, working hard and learning to work with other people.  I learned more on that first job of value to me in my future life, than any of the classes I took in college or law school.  Too many kids are denied this opportunity today because of government polices like the minimum wage that act as a deterrent to employers hiring employees, especially green kids with no employment track history.  If we wished to design a system that would handicap young people from becoming productive workers building a future for themselves, I think we would be hard pressed to "improve" on current policies: Continue reading →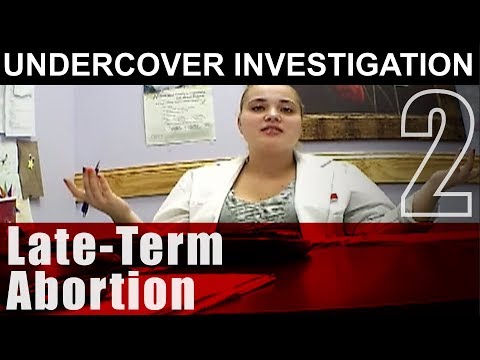 Abortion, all abortion, is violence and violence is an impermissible alternative in a world of reason.
Dr. Bernard Nathanson, Eclipse of Reason
One of the myths of the murder trial of abortionist Kermit Gosnell is that he is not representative of the abortion industry.  In regard to the manner  in which Gosnell performed late term abortions, and his indifference to state laws restricting late term abortions, Gosnell is typical.  Lila Rose and her intrepid band at Live Action are helping establish this fact with their patented undercover videos.  From their press release: Continue reading →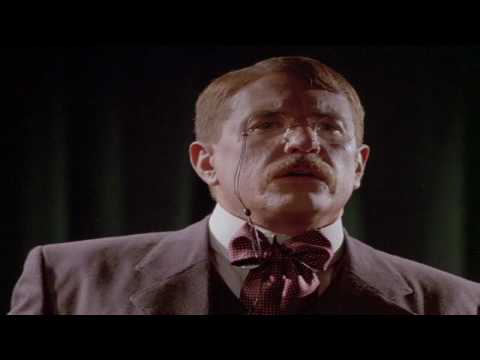 The credit belongs to the man who is actually in the arena; whose face is marred by the dust and sweat and blood; who strives valiantly; who errs and comes short again and again, because there is no effort without error or shortcoming; who knows the great enthusiasms, the great devotions and spends himself in a worthy cause; who at the best, knows in the end the triumph of high achievement, and who, at worst, if he fails, at least fails while daring greatly; so that his place shall never be with those cold and timid souls who know neither victory or defeat.
Theodore Roosevelt
Born to a family of wealth, Theodore Roosevelt could have led a quiet life of indulgence and plenty.  Instead he devoted himself to service to the country, one of the few elected officials who actually deserved the title public servant.  He combined this with a belief that life is an adventure, sometimes a hard and dangerous one, but always an adventure.  Roosevelt always heard the trumpets of life and he led his life at a joyous charge.  As a country and a civilization we desperately need his energy, his optimism and his sheer joy.  May we know his like again at the head of our nation. Continue reading →
Christopher Johnson, the non-Catholic who has taken up the cudgels so frequently in defense of the Church that I have named him Defender of the Faith, demonstrates in the following post at Midwest Conservative Journal why the Episcopal Church is dying and the Catholic Church is living:
Long-time readers of this site know that there are two Episcopalians that I don't mention around here if I can possibly avoid it.   One, of course, is former Newark Bishop John Shelby "KNEEL BEFORE ZOD!!" Spong.
MCJ veterans have long since given up sending me e-mails with "Did you see what Spong just said?!!" in the subject line.  Because I already know that whatever the megalomaniacal old fraud just said had nothing whatsoever to do with Christianity and was sneeringly contemptuous of anybody who holds anything close to a traditional view of the Christian faith, in whatever Christian church they find themselves.
The other is homosexual Bishop Gene Robinson, who is a homosexual, formerly of the Diocese of Nobody Ever Gave A Crap, Bitches, Shut Up.  As most people figured out a long time ago, if you ever stand between Robbie and a camera, you run a considerable risk of a concussion when Robbie knocks you down and runs over you.  Publicity is Robbie's crack and I don't want to feed his habit.
But every now and then, Robbie writes something so titanically and magisterially stupid that I'm forced to break my own embargo.  In the Washington Post's "On No Particular Faith Of Any Truly Meaningful Kind" section, Bishop Stompy Foot is increasingly frustrated by the fact that the Roman Catholic Church refuses to be instructed by him:
Polling shows that ex-Catholics are the third largest religious group in the United States. Many Catholic laity are experiencing a painful disconnect between the official teachings and pronouncements of the Catholic hierarchy and what they believe in their hearts. It's no wonder they are voting with their feet.
The Detroit Free Press recently reported on comments made by Edward Peters, who teaches Catholic canon law and was appointed by Pope Benedict XVI in 2010 to advise the top judicial authority in the Catholic Church.
Peters stated that Catholic teaching makes it clear that marriage is between one man and one woman. He goes on to write, "Catholics who promote 'same-sex marriage' act contrary to 'Catholic law' and should not approach for holy Communion…They also risk having holy Communion withheld from them…being rebuked and/or being sanctioned."
Allen Vigneron, Archbishop of Detroit, offered this clarification: "For a Catholic to receive holy Communion and still deny the revelation Christ entrusted to the church is to try to say two contradictory things at once: 'I believe the church offers the saving truth of Jesus, and I reject what the church teaches.' In effect, they would contradict themselves. This sort of behavior would result in publicly renouncing one's integrity and logically bring shame for a double-dealing that is not unlike perjury."
Which is bad and stuff.
I believe that using Communion as such a manipulative tool surely profanes the sacrament. Perhaps these Catholic leaders should revisit their church's theology of the Eucharist. Reception of the body and blood of Christ at Communion is God's gift to God's people, not a reward for right behavior. We receive Communion not because we are worthy of it, but because God's offers us the body and blood of Christ despite our unworthiness.
Two responses immediately suggest themselves.  The first, of course, is, "Who the hell asked you, hot shot?"  And the second is that before you suggest that bishops of another church than your own need to "revisit their church's theology of the Eucharist," you might want to learn "their church's theology of the Eucharist" yourself.
I'll give you a head start.  Two words.  The first one's "real" and the second one is "presence."  If you teach that Christ is really there in the Eucharist, then indiscriminately giving the real Lord Jesus Christ to everyone who calls himself or herself a Catholic but who takes it upon himself or herself alone to decide what that means is, at the very least, hypocrisy and, at the very most, blasphemy.
After all, Judas didn't get the very first Communion, did he, Robbie?  And then, blissfully unaware of the trap he is walking into, Robbie plays this card. Continue reading →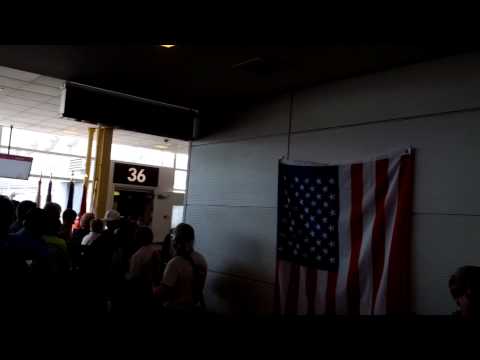 And there's one thing you'll be able to say when you get home. When you're sitting around your fireside, with your brat on your knee, and he asks you what you did in the great World War II, you won't have to say you shoveled s–t in Louisiana.
                       General George S. Patton
Hattip to Instapundit.  People at Reagan National cheering World War II vets on an Honor Flight to Washington DC to see the World War II memorials.  Here is a post from 2009 that I wrote regarding the urgent necessity to talk to our World War II veterans now.
Time is doing what the Nazis and the Imperial Japanese could not do:  vanquishing our World War II generation.  The youngest American veteran of that conflict would now be 86, and in the next two decades or so they will all be in eternity.  Time now to express our heartfelt gratitude for what they accomplished for the country.  They have been called the greatest generation.  I am sure that most of them would reject that title, maybe putting in a vote for the generation that won the American Revolution or the generation that fought the Civil War.  Modesty has been a hallmark of their generation.  When I was growing up in the Sixties, most of them were relatively young men in their late thirties or forties.  If you asked them about the war they would talk about it but they would rarely bring it up.  They took their service for granted as a part of their lives and nothing special.   So those of us who knew them often took it for granted too.  Uncle Chuck, he works at the Cereal Mills, and, oh yeah, he fought in the Pacific as a Marine.  Uncle Bill, he has a great sense of humor and I think he was in Tokyo Bay when the Japanese surrendered to MacArthur.  When they talked about the war it was usually some humorous anecdote, often with some self-deprecating point.  They'd talk about some of the sad stuff too, but you could tell that a lot of that was pretty painful for them, so you didn't press them.  They were just husbands and fathers, uncles and cousins.  The fact that the janitor at the school won a silver star on Saipan, or  the mayor of the town still walked with a limp from being shot on D-Day, was just a normal part of life, like going to school or delivering papers. Continue reading →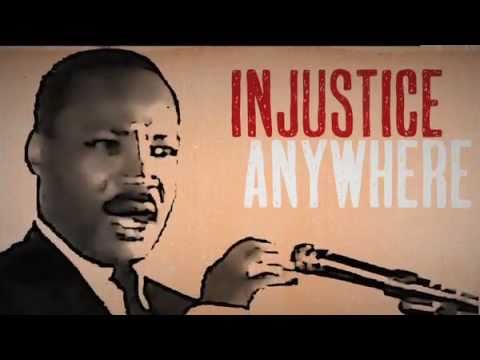 The most pro-abortion president in our history, Barack Obama, once again displayed his fealty today to Worse Than Murder, Inc, a\k\a Planned Parenthood:
WASHINGTON     (AP) — President Barack Obama vowed Friday to join Planned Parenthood in fighting against what he said were efforts across the country to turn women's health back to the 1950s.
Obama's comments were the first by a sitting president before the abortion-rights group. He lauded its nearly 100 years of service to women, providing cancer screenings, contraceptives and other health services.
"When politicians try to turn Planned Parenthood into a punching bag, they're not just talking about you," he said. "They're talking about the millions of women who you serve."
Obama asserted that "an assault on women's rights" is underway across the country, with bills being introduced in nearly every state legislature to limit or ban abortion or restrict access to birth control.
"The fact is, after decades of progress, there's still those who want to turn back the clock to policies more suited to the 1950s than the 21st Century," Obama said. "And they've been involved in an orchestrated and historic effort to roll back basic rights when it comes to women's health."
Leftists like the President usually accuse opponents of seeking to roll back the clock, even as they seek desperately, and futilely, to keep the clock frozen in a present they find desirable.  The video at the beginning of this post is from the National Black Pro-life Coalition, a group dedicated to revealing that no group in our society has been ravaged more by abortion than blacks.  Kermit Gosnell's butcher shop is merely a particularly ugly manifestation of something that every one in the abortion industry knows and almost never speaks of:  blacks are the number one targeted group for abortions in this country.  In a country where blacks make up around 12% of the population, 35% of all abortions are performed on blacks. Worse Than Murder, Inc, a/k/a Planned Parenthood locates 79% of its abortion clinics in minority areas.  Abortion, the Klan's dream come true. Continue reading →