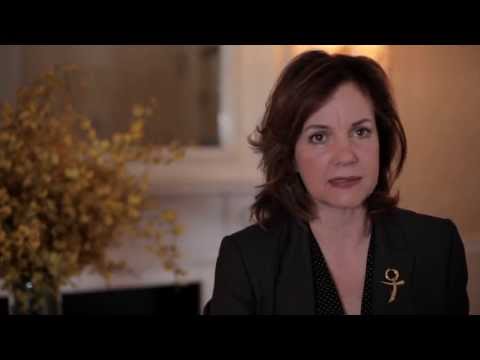 Hattip to Matt Achbold at Creative Minority Report.  Margaret Colin is the honorary chairwoman of Feminists for Life.  An accomplished actress, she has also been outspokenly pro-life.  I can think of no occupation, other than abortionist, where the pro-aborts are more dominant that in the entertainment industry.  It takes considerable courage to buck that trend, and I salute Ms. Colin.  She is the daughter of a New York City cop, so perhaps courage runs in the family.
 The modern travesty of Thomas Jefferson's political organization to which you have attached yourself like a barnacle has the effrontery to call itself The Democratic Party. You are a Dem-o-crat. What's the matter with you? Are you wicked?
Congressman Thaddeus Stevens (R. Pa.) to Congressman Alexander Coffroth (D. Pa.) in Lincoln.
Jefferson-Jackson dinners have long been a fixture of the Democrat party, although Jefferson had absolutely nothing to do with the creation of the Democrat party which was the handiwork of Old Hickory.  Steve Yoder at Salon has a post, here, where he urges Democrats to dump their creator.  I oppose this move.  Although there are obvious differences between Jackson and the modern Democrat party, he established certain themes that have resonated in his party ever since:
1.  Political Spoils-Andrew Jackson certainly did not invent the concept of firing workers in the Federal government and replacing them with members of his party, but he greatly expanded the concept and made it a fixture of American political life.  The phrase political spoils was first used in reference to the wholesale firing of Federal workers by the newly elected Jackson.  Government employees have ever since been one of the foundation stones of the Democrat party, only slowed a bit by the largely Republican initiated Civil Service reforms of the late nineteenth century.
2.  Economic Ignorance-Andrew Jackson's war on the Second Bank of the United States is a classic example of how politics can have a large negative impact on the economic life of the nation.   With the Second Bank of the United States dead, state banks stepped into the breach to take over the lending throughout the nation on large private projects that had mainly been the responsibility of the Second Bank.  Jackson's policies led directly to the irresponsible printing of paper "money" by state banks, so-called "wild cat money", and an orgy of speculation and unsound loans.  This was ironic because Jackson always hated paper money, believing that the only sound money was coin in gold and silver.  When the economic bubble caused by the creation of this new "money" collapsed, the panic of 1837 ensued, and the economy would not recover until 1843.  It was the first great depression in American history.  Economic illiteracy and the Presidency are always a bad combination, and the Democrats have a long history of placing in the White House men with economic ideas that run the gamut from bad to loony.
3.  Class Hatred-In his veto of the bill by Congress rechartering the Second Bank of the United States, Jackson skillfully painted supporters as being a pack of Eastern and foreign investors and appealed to class prejudice against the rich:
It is to be regretted that the rich and powerful too often bend the acts of government to their selfish purposes. Distinctions in society will always exist under every just government. Equality of talents, of education, or of wealth can not be produced by human institutions. In the full enjoyment of the gifts of Heaven and the fruits of superior industry, economy, and virtue, every man is equally entitled to protection by law; but when the laws undertake to add to these natural and just advantages artificial distinctions, to grant titles, gratuities, and exclusive privileges, to make the rich richer and the potent more powerful, the humble members of society-the farmers, mechanics, and laborers-who have neither the time nor the means of securing like favors to themselves, have a right to complain of the injustice of their Government. There are no necessary evils in government. Its evils exist only in its abuses. If it would confine itself to equal protection, and, as Heaven does its rains, shower its favors alike on the high and the low, the rich and the poor, it would be an unqualified blessing. In the act before me there seems to be a wide and unnecessary departure from these just principles.
Daniel Webster in his speeach on the veto in the Senate noted the political purpose of Jackson's message:  It manifestly seeks to inflame the poor against the rich. It wantonly attacks whole classes of the people, for the purpose of turning against them the prejudices and the resentments of other classes.
The appeals to class divisions have been part of Democrat standard political tactics ever since. Continue reading →
"And Thou knowest O Lord, when Thou didst decide that the Confederacy should not succeed, Thou hadst first to remove thy servant, Stonewall Jackson."
Father D. Hubert, Chaplain, Hay's Louisiana Brigade, upon the dedication of the statue of Stonewall Jackson on May 10, 1881 in New Orleans
Something for the weekend.  After the 150th anniversary of Chancellorsville only Stonewall Jackson's Way, sung by Tennessee Ernie Ford, seems appropriate.  The song is a fitting evocation of the man, who, if he had not been mortally wounded at Chancellorsville, might well have with Lee brought about a war ending victory for the Confederacy at Gettysburg.  I fully agree with Father Hubert that the death of General Jackson was probably a necessary factor in the defeat of the Confederacy.  As a military team he and Lee were able to accomplish military miracles and with his death the Confederacy could still rely upon the endless courage of their ragged warriors and the brilliance of Lee, but the age of military miracles in the Civil War ended with the passing of Jackson.
The song was taken from a poem found on the body of a dead Confederate sergeant after the First Battle of Winchester, May 25, 1862:
Continue reading →
Hattip to Ed Morrissey at Hot Air.  One of my favorite Psalms is 127.  It ends:
Lo, sons are a heritage from the Lord,
the fruit of the womb a reward.
Like arrows in the hand of a warrior
are the sons of one's youth.
Happy is the man who has
his quiver full of them!
He shall not be put to shame
when he speaks with his enemies in the gate.
The imagery is powerful and states an obvious truth:  that our children are precious gifts from God.  Sons as defenses from enemies at the gate has often been literally true throughout history and will likely be true again in the future.
A friend of mine recently died.  He had led a somewhat rough life, had battled personal demons, and financial success had eluded him.  However he was a hard worker and a skilled craftsmen, I hired him frequently to do work for me, and he did his best to be a good father.  He had a great sense of humor and over the years he had helped quite a few people and organizations in my town.  His extended family was big and brawling, often fighting each other, but always with an underlying love and care for each other.  He died of a massive heart attack while working.  He left a teenage daughter and debts, and that is about all.  His large extended family rallied around the daughter and arrangements were made for her care by the family.  His family completed the jobs that he had not been able to complete before his death.  His funeral Mass was the best attended I can recall in our town and the atmosphere of grief, love and good humor was a great comfort to all.  A life well led because the deceased, with all the mistakes he had made, always put his family first and did his best to help others. Continue reading →
After the brilliant flank attack of Jackson on May 2, 1863 which wrecked the Union 11th Corps, Lee still faced a daunting situation as morning dawned on May 3.  Hooker had been reinforced by Reynolds Corps overnight which made good his losses and Lee's Army of approximately 43,000 faced 76,000 troops under Hooker.  His forces were also divided with Jackson's Corps, now temporarily commanded by General Jeb Stuart after Jackson's wounding, located behind the right of the Union army.  If this were not a bad enough situation, Lee still had Sedgwick south of Fredericksburg with 40,000 men confronting the 11,000 of Early.  If Sedgwick attacked, Lee could be facing an attack from his rear.  Unbeknownst to Lee, in the wake of the flank attack of Jackson, Hooker had sent an urgent message to Sedgwick ordering him to attack immediately.
The first thing Lee had to do was to reunite his army confronting Hooker.  Lee in his official report details how this was done:
Continue reading →
One of the most tiresome and repeated tricks I see in political discourse is right-leaning moderates using Edmund Burke's name in justifying big government conservatism. The latest to use Burke's name to justify political moderation is Peter Berkowitz in his book Constitutional Conservatism: Liberty, Self-Government, and Political Moderation. Here's a blurb from the book.
The first entrenched reality is that the era of big government is here to stay. This is particularly important for libertarians to absorb. Over the last two hundred years, society and the economy in advanced industrial nations have undergone dramatic transformations. And for three-quarters of a century, the New Deal settlement has been reshaping America's expectations about the nation-state's reach and role. Consequently, the U.S. federal government will continue to provide a social safety net, regulate the economy, and shoulder a substantial share of responsibility for safeguarding the social and economic bases of political equality…..the attempt to dismantle or even substantially roll back the welfare and regulatory state reflects a distinctly unconservative refusal to ground political goals in political realities."
And here's a blurb from Harvey Mansfield.
Peter Berkowitz makes a match between Edmund Burke and the American Founders to give 'political moderation' a good name on our partisan battlefield. A short, effectual book with shining prose, a telling argument, and a lasting message. –Harvey C. Mansfield, Harvard University
Jeffrey Lord takes on Berkowtiz as well as Jennifer Rubin, Joe Scarborough and others who are preaching the value of capitulation moderation. As usual, Lord does a fantastic job of eviscerating the case for moderation. First, addressing the blurb quoted above, Lord writes:
So the New Deal is now the Founding principle of America? And attempts to "dismantle or even substantially" roll back the New Deal "reflects a distinctly unconservative refusal to ground political goals in political realities"?

Really?

Even Bill Clinton waxed Reaganesque when he said in that famous 1995 State of the Union message that "the era of Big Government is over."

Berkowitz's thinking — which Rubin shares — is a pluperfect example of what led a couple generations of American leaders to believe the Soviet Union was here to stay. Those were the folks rolling their eyes in their supposed sophistication when President Reagan insisted the Soviets were headed to the "ash heap of history." Only to watch astonished as the Berlin Wall came down followed shortly thereafter by the Soviet flag over the Kremlin. Precisely as Reagan predicted.
Lord further examines how this bedrock principle and the programs created by the New Deal are crashing around us. As he writes:
The fact of the matter is that the New Deal is imploding all around us. With all manner of experts repeatedly warning the U.S. is being relentlessly driven towards a financial cliff, with entitlement spending on track to eventually consume first the defense budget before polishing off the entire federal budget. The fact that Democrats are tying themselves to the equivalent of an unexploded political IED is their decision.

But what, pray tell, is moderate, Republican or conservative about accepting the idea that America is headed irrevocably to bankruptcy and chaos?
There's much more at the link as Lord explains how the social consensus keeps moving the left. "Moderation," therefore, will only lead to more government control and, eventually, less freedom.
Jeff Goldstein also discusses Lord's article and has more insights as well.
Lord and Goldstein both do great jobs of explaining the problems with Berkowitz's position, but I want to focus on the admittedly more academic point, and that's Berkowitz's misappropriation of Burke. Continue reading →
  When the blue-coated
Unprepared ranks of Howard saw that storm,
Heralded by wild rabbits and frightened deer,
Burst on them yelling, out of the whispering woods,
They could not face it.  Some men died where they stood,
The storm passed over the rest.  It was Jackson's storm,
It was his old trick of war, for the last time played.
He must have known it.  He loosed it and drove it on,
Hearing the long yell shake like an Indian cry
Through the dense black oaks, the clumps of second-growth pine,
And the red flags reel ahead through the underbrush.
Stephen Vincent Benet, John Brown's Body
The plan having been made for the flank attack against Hooker, it remained for Jackson to execute it.  For a very long day he and his corps marched along the front of Hooker's massive army's front and into the rear of the right of his army.  Numerous reports came to Hooker from Union units reporting movement by a large number of Confederates to their front.  Hooker, now firmly ensconced in the pleasant land of wishful thinking, chose to interpret these reports as evidence that Lee was retreating.  Hooker had his army sit idle that day, the day when he could have crushed Lee with overwhelming numbers.
Lee described Jackson's march in his official report of the battle on September 21, 1863:
Continue reading →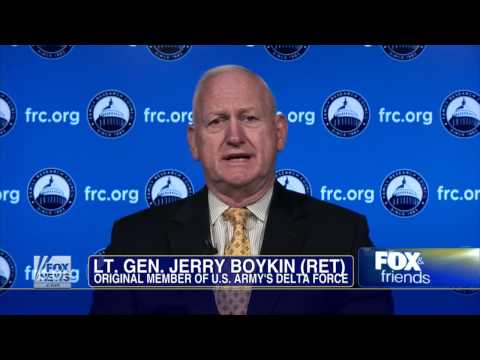 Some of us wondered last year what the Obama administration would do once it no longer had to face the voters.  One thing it is doing is to allow "Mikey" Weinstein to set policy in the military regarding the treatment of Christians.  Who is "Mikey" Weinstein?  A former Air Force officer and attorney he founded a group called Military Religious Freedom Foundation that exists to battle the influence of Christians in the military and alleged discrimination against non-Christians.   Weinstein has made a career out of bashing Christians in the military and using the threat of litigation to bludgeon those who oppose him.  Get a taste of the tactics of the man here.   To demonstrate how over the top this joker is, this is from a post he wrote at Huffington Post on April 13:
Today, we face incredibly well-funded gangs of fundamentalist Christian monsters who terrorize their fellow Americans by forcing their weaponized and twisted version of Christianity upon their helpless subordinates in our nation's armed forces. Oh my, my, my, how "Papa's got a brand new bag."
What's Papa's new tactic? You're gonna just love this! These days, when ANYone attempts to bravely stand up against virulent religious oppression, these monstrosities cry out alligator tears in overflowing torrents and scream that it is, in fact, THEY who are the dispossessed, bereft and oppressed. C'mon, really, you pitiable unconstitutional carpetbaggers? It would be like the utter folly of 1960′s-era southern bigots howling like stuck pigs in protest that Rosa Parks' civil rights activism is "abusing" them by destroying and disenfranchising their rights to sit in the front seat of buses in Montgomery, Alabama. Please, I beseech you! Let us call these ignoble actions what they are: the senseless and cowardly squallings of human monsters.
In any sane administration this obvious anti-Christian bigot would not have anything to do with setting official policy, but we are not governed by a sane administration: Continue reading →
Progress, far from consisting in change, depends on retentiveness. When change is absolute there remains no being to improve and no direction is set for possible improvement: and when experience is not retained, as among savages, infancy is perpetual. Those who cannot remember the past are condemned to repeat it.
George Santayana
Today is the Feast Day of Saint Joseph the Worker and Victims of Communism Day.  Pius XII instituted the feast in 1955.  In 1949 he issued the Decree Against Communism which excommunicated all Catholics collaborating with Communist organizations.  Continue reading →