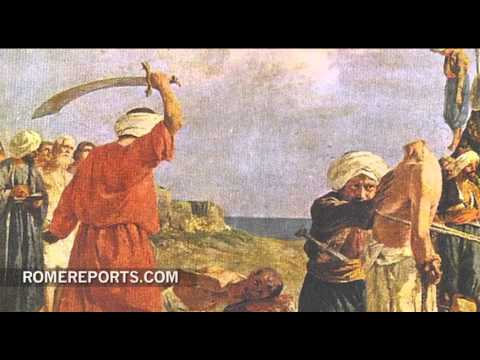 Twelve years before Christopher Columbus discovered a New World, 800 men and boys of Otranto laid down their lives for Christ.  The city of Otranto, at the heel of the boot of Italy, was seized by the Turks under Gedik Ahmed Pasha, grand vizier of the Ottoman Empire.  Archbishop Stefano Argercolo de Pendinellis was murdered in his cathedral by the Turks and the garrison commander was sawn in half.  Following a massacre of most of the population the Turks offered some 800 men and boys the choice between conversion to Islam or death.  Led by an elderly tailor, Antonio Pezzulla, the men and boys chose death rather than apostacy, and were beheaded on the hill of Minvera outside the town on August 14, 1480, their families forced by the Turks to help in the executions.
Christian forces under  Alfonso of Aragon, a son of the King of Naples, retook the city in 1481, and the bodies of the martyrs were found to be uncorrupted.  The process of canonization was begun in 1529, the martyrs were beatified in 1771 and the martrys were canonized on May 12 by Pope Francis.  In his homily the Pope recalled Christians today who suffer persecution for their faith: Continue reading →
The Catechism of the Council of Trent explains why Christ ascended into Heaven:
First of all, He ascended because the glorious kingdom of the highest heavens, not the obscure abode of this earth, presented a suitable dwelling place for Him whose body, rising from the tomb, was clothed with the glory of immortality.
He ascended, however, not only to possess the throne of glory and the kingdom which He had merited by His blood, but also to attend to whatever regards our salvation.
Again, He ascended to prove thereby that His kingdom is not of this world. For the kingdoms of this world are earthly and transient, and are based upon wealth and the power of the flesh; but the kingdom of Christ is not, as the Jews expected, earthly, but spiritual and eternal. Its resources and riches, too, are spiritual, as He showed by placing His throne in the heavens, where they are counted richer and wealthier who seek most earnestly the things that are of God, according to these words of St. James: Hath not God chosen the poor in this world, rich in faith, and heirs of the kingdom which God hath promised to them that love him? Continue reading →
O blessed Virgin Mary, who can worthily repay thee thy just dues of praise and thanksgiving, thou who by the wondrous assent of thy will didst rescue a fallen world?  What songs of praise can our weak human nature recite in thy honor, since it is by thy intervention alone that it has found the way to restoration.  Accept, then, such poor thanks as we have here to offer, though they be unequal to thy merits; and receiving our vows, obtain by thy prayers the remission of our offenses.  Carry thou our prayers within the sanctuary of the heavenly audience, and bring forth from it the antidote of our reconciliation.  May the sins we bring before Almighty God through thee, become pardonable through thee; may what we ask for with sure confidence, through thee be granted.  Take our offering, grant us our requests, obtain pardon for what we fear, for thou art the sole hope of sinners.  Through thee we hope for the remission of our sins, and in thee, O blessed Lady, is our hope of reward.  Holy Mary, succour the miserable, help the fainthearted, comfort the sorrowful, pray for thy people, plead for the clergy, intercede for all women consecrated to God; may all who keep thy holy commemoration feel now thy help and protection.  Be thou ever ready to assist us when we pray, and bring back to us the answers to our prayers.  Make it thy continual care to pray for the people of God, thou who, blessed by God, didst merit to bear the Redeemer of the world, who liveth and reigneth, world without end.  Amen.
Today is Mother's Day in the US, a time when we honor those women who go through the pains of pregnancy to bring us all into this life.  It all began with a feisty West Virginia mom, Ann Marie Jarvis.  Born in 1832, Ann Marie Reeves was the daughter of a Methodist minister who in 1843 was transferred to Phillipi in what would become West Virginia.  In 1850 she married Granville Jarvis, the son of a Baptist minister.  Together they would have eleven children, although tragically only four lived to adulthood, a not uncommon occurrence in those days when modern medicine was in its infancy.
A born reformer, in 1858 Ann Marie Jarvis founded in Western Virginia, Mothers Work Clubs that worked to improve sanitation, health and to care for indigent families.  During the Civil War she proclaimed the neutrality of her clubs, and they aided Union and Confederate soldiers alike, providing nurses to them during outbreaks of camp diseases like typhoid fever and measles, the great killer of soldiers during the War.
After the war she helped organize Mother's Friendship Day in West Virginia to help heal the divisions of the War.  During the celebrations Union and Confederate veterans would participate and the bands would play both The Star Spangled Banner and Dixie.
This remarkable woman continued her good works throughout her life and died in 1905.  She often expressed a desire for a  day to honor all mothers.  After her death her daughter carried out her wishes by celebrating the first Mother's Day in Grafton, West Virginia in 1907.  She headed a national campaign that culminated in President Wilson declaring Mother's Day a national holiday in 1914.
The daughter of Ann Marie Jarvis,  Anna Marie Jarvis, grew to regret the commercialization of Mother's Day.  She despised the habit of buying greeting cards for mothers as being a sign of people being too lazy to write a letter to their mothers.
Continue reading →
If I were hanged on the highest hill,
Mother o' mine, O mother o' mine!
    I know whose love would follow me still,
Mother o' mine, O mother o' mine!
    If I were drowned in the deepest sea,
Mother o' mine, O mother o' mine!
I know whose tears would come down to me,
Mother o' mine, O mother o' mine!
    If I were damned of body and soul,
    I know whose prayers would make me whole,
Mother o' mine, O mother o' mine!
Rudyard Kipling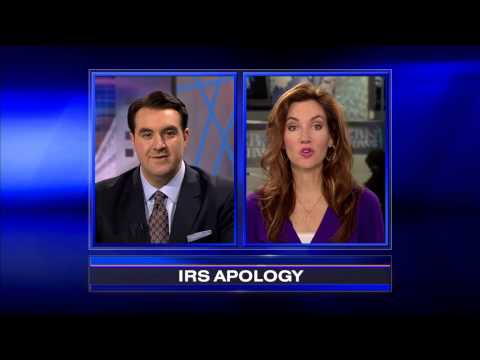 If there is any doubt that we are dealing with gangsters at the helm of the nation, this story should remove that doubt:
WASHINGTON (AP) — The Internal Revenue Service apologized Friday for what it acknowledged was "inappropriate" targeting of conservative political groups during the 2012 election to see if they were violating their tax-exempt status.
IRS agents singled out dozens of organizations for additional reviews because they included the words "tea party" or "patriot" in their exemption applications, said Lois Lerner, who heads the IRS division that oversees tax-exempt groups. In some cases, groups were asked for lists of donors, which violates IRS policy in most cases, she said. Continue reading →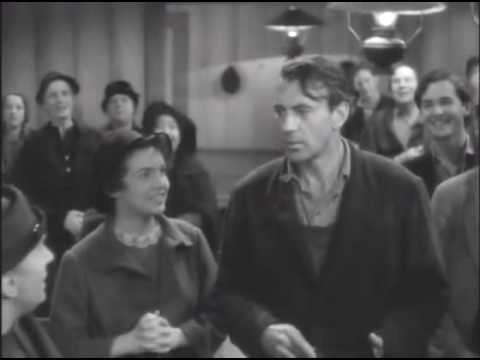 Something for the weekend. Give Me That Old Time Religion.  This sequence from Sergeant York (1941) demonstrates the power of this traditional hymn first published in 1873.  It was originally a hymn sung by Black congregations, and was introduced to White congregations in 1891 by Charles Davis Tillman.  It began the convergence of Black gospel singing with White gospel singing to form Southern Gospel singing.
Here is a version sung by The Caravans in 1954.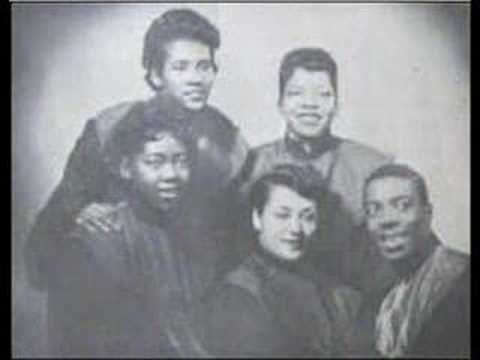 Continue reading →
Jeff Goldstein at Protein Wisdom is always brilliant but he outdoes himself in a remarkable post where he explains just how ominous for the Republic the Benghazi scandal is:
I have very little I wish to say today, so sick to my stomach am I from hearing yesterday's testimony on Benghazi, wherein career civil servants were very obviously, and oftentimes visibly, working to restrain their anger, outrage, and outright disbelief at what their own government had done (and hadn't done) to secure the lives of Americans.
In short, the subtext of yesterday's testimony was precisely this:  it does matter.  And those Democrats who have spent the last 24 hours trying to dismiss or diminish or deflect the testimony as a non-story — a tack that the mainstream press has aided them with, failing for the most part to even mention the hearings, much less provide any in-depth coverage of the revelations, save for the occasional story informing us that there were no revelations — are no better than any third-world goosestepping apparatchik whose job it is to provide cover for a Dear Leader.
They sicken me in a way I cannot even put into words — and that's saying something, given my occasionally-documented facility with the language.  These people are monsters of a sort, but even that appellation can do their rank cynicism and their easy disregard for conscience no real justice.
And the media, without doubt co-conspirators in what is a major scandal — and an even more major cover-up — are so committed to progressive activism, and to their own self-styled righteousness and compassion (which, relying on a surreal tautology and the anti-foundationalism at the heart of their ideology, they presume to claim is a function of their progressivism: they are good, so therefore what they do is good; and what they do is good because it's being done by good people), that they have found a way to convince themselves that their biases, be it by omission or by massaging of the facts to report that there's nothing new to report, are somehow noble and are in the service of a Greater Good. Continue reading →
"I have but to show him my design, and I know that if it can be done it will be done.  Straight as the needle to the pole he advances to the execution of my purpose."
Robert E. Lee on Stonewall Jackson
Of Thomas Jonathan Jackson, nicknamed Stonewall by General Barnard Bee at the battle of Bull Run, it was said he lived by the New Testament and fought by the Old.  Certainly throughout his life he was a convinced Christian.  As a young man he would attend services of various Christian denominations.  In Mexico, during his service in the Mexican War, he attended mass, although sadly he did not convert to Catholicism.  Instead he eventually became a Presbyterian.  His Bible was his constant companion, and he would often speak of God and theological matters in private conversation.
Jackson in his professional life was a soldier.  Just before the Civil War he was a professor of natural and experimental philosophy (science) and artillery instruction at the Virginia Military Institute.  As a teacher he made a good soldier.  His lectures were rather dry.  If his students seemed to fail to grasp a lecture, he would repeat it the next day, word for word.
His home life was a mixture of sorrow and joy.  His first wife died in childbirth along with their still-born son, a tragedy that would have crushed many a man less iron-willed than  Jackson.  His second marriage, like his first, was happy, but heartache also haunted it.  A daughter died shortly after birth in 1858.  A second daughter was born in 1862, Julia, shortly before Jackson's own death in 1863.  His wife would spend a widowhood of 52 years, dedicated to raising their daughter, cherishing the memory of her husband, and helping destitute Confederate veterans.  For her good works she became known as the Widow of the Confederacy.  Their daughter Julia would marry and have children before her early death of typhoid fever at age 26.  Her two children had several children and there are many living descendants of Jackson.
He and his second wife established and taught a Sunday school for black slaves.  At the time it was against the law in Virginia to teach slaves to read, but apparently that is precisely what Jackson and his wife did.   One of the last letters he ever posted was his regular contribution he mailed off throughout the war for the financial support of the Sunday school for slaves he and his wife had founded.
Continue reading →