We'll  try to cooperate fully with the IRS, because, as citizens, we feel a strong  patriotic duty not to go to jail.
Dave Barry
Ronald Reagan used to say that in his neighborhood the IRS was regarded as a terrorist organization.  I think a more apt current description of it is as an enforcer for various political entities including Worse Than Murder, Inc:
Similarly, the nonprofit Thomas More Society is now alleging that the IRS withheld approval for tax-exempt status from two pro-life organizations because of their demonstrations against abortion provider Planned Parenthood.
In one case, the IRS withheld approval of an application for tax exempt status for Coalition for Life of Iowa. In a phone call to Coalition for Life of Iowa leaders on June 6, 2009, the IRS agent "Ms. Richards" told the group to send a letter to the IRS with the entire board's signatures stating that, under perjury of the law, they do not picket/protest or organize groups to picket or protest outside of Planned Parenthood. Once the IRS received this letter, their application would be approved…

In another similar case, the IRS withheld approval of an application for charitable tax-exempt recognition of Christian Voices for Life, questioning the group's involvement with "40 Days for Life" and "Life Chain" events. The Fort Bend County, Texas, organization was subjected to repeated and lengthy unconstitutional requests for information about the viewpoint and content of its educational communications, volunteer prayer vigils, and other protected activities.
Thomas More Society special counsel Sally Wagenmaker calls the IRS authority in these cases is "disturbing." Continue reading →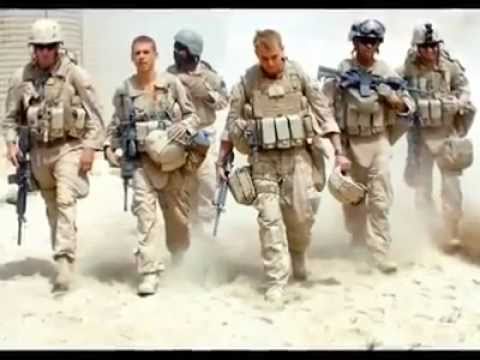 The speech in the video is a section of Reagan's Time For Choosing speech in 1964 that led to the beginning of his political career which culminated 16 years later in him being elected president.  Reagan said of the Marines:
Some people work an entire lifetime and wonder if they ever made a difference to the world. But the Marines don't have that problem.
This is what we are saddled with today:
"What manner of men had lived in those days…who had so eagerly surrendered their sovereignty for a lie and a delusion?  Why had they been so anxious to believe that the government could solve problems for them which had been pridefully solved, many times over, by their fathers?  Had their characters become so weak and debased, so craven and emasculated, that offers of government dole had become more important than their liberty and their humanity?  Had they not know that power delegated to the government becomes the club of tyrants?  They must have known.  They  had their own history to remember, and the history of five thousand years.  Yet, they had willingly and knowingly, with all this knowledge, declared themselves unfit to manage their own affairs and had placed their lives, which belonged to God only, in the hands of sinister men who had long plotted to enslave them, by wars, by "directives," by "emergencies."  In the name of the American people, the American people had been made captive." 
Taylor Caldwell, The Devil's Advocate
Back in my mispent youth I read quite a bit more fiction than I do currently.  (Lack of time and much greater access to more non-fiction works are probably the two chief factors in my changed reading habits.)  I read several of the novels of Taylor Caldwell.  She was a competent novelist, I can't praise her novel about Cicero, Pillar of Iron, too highly, and she wrote from a distinct point of view.  Her point of view was that freedom was a rare commodity in human history and that it perished quickly.  I could call her a conservative, but that would be a bit weak in describing her.  She wrote pieces for the John Birch Society for a time, but she probably regarded them as too timid in standing up for the liberty she treasured above all.  She shared with them a conspiratorial view of the world, and her novels usually depict sinister behind the scenes forces plotting the end of freedom.  However, even paranoids can have real people out to get them, and Caldwell was usually correct in her novels in her description of the desire of so many to escape from the need to make decisions on their own, and to leave everything up to a supposedly benevolent ruler, even though all of human history argues against the reality of such a pleasing fantasy.
In her 1952 novel, The Devil's Advocate, Caldwell envisions an America where freedom is only a faint memory.  America has long been ruled by a leftist military dictatorship.  The Republican party has been outlawed and even mentioning the Old Constitution is a criminal offense.  The protagonist of the novel is Andrew Durant, an official of the leftist government, but also a secret lover of the Old Constitution.  He and other patriots within the government hit upon the plan of increasing repression until they trigger a revolution to reestablish American freedom.  The rebellion succeeds and Durant is killed in it, his fate in history is to be damned as an official of the toppled regime, his role in the reestablishment of liberty dying with him.
Now let us consider the impossible.  Let us think that Barack Obama is cast in the same mold.  Secretly repulsed by the way in which the American people have been ceding liberty for security for generations he embarks upon a plan to become president and to implement a regime so oppressive that it will trigger a reaction that will safeguard traditional American freedom for generations to come.  He is dismayed by how long the process is taking, and therefore he continually ups the ante:
Well, if sending a trillion dollars down a rat hole won't do it, surely ObamaCare will do it.  Obamacare didn't so it is time to attack religious liberty through the HHS Mandate.  Even that wasn't enough so time to let good men die in Benghazi and lie about it.  Still not enough?  Time to move against guns.  Still no reaction?  Roll out the IRS. Continue reading →
Among non-Catholic Christian leaders, there is none that I respect more than Billy Graham.  My sainted mother, and if there was ever a woman more Catholic than the pope it was she, used to watch his crusades on television back in the Sixties.  To me, he has always been a voice crying out in a dark world for Christ.  Lacking the True Faith, he has still been a force for good in this world.  Now retired from day to day management of his organization, he still commands near universal respect in this country.  It therefore takes a special type of stupid to want to pick a fight with him.  That is the cue for the minions of the IRS under the current administration.
In a Tuesday (May 14) letter to President Obama, Graham said the two organizations he leads were notified last September that the IRS would review their records for the 2010 tax year.
The IRS inquiry, he noted, occurred months after the BGEA ran ads in April 2012 supporting a North Carolina amendment that banned same-sex marriage, which passed in May. The BGEA also ran ads last fall urging voters to consider candidates who make decisions based on "biblical principles and support the nation of Israel."
Graham noted that the ads were bought with designated funds given by ministry donors for that purpose.
Go here to Religion News Service to read the rest.  Here is the text of the letter of Franklin Graham: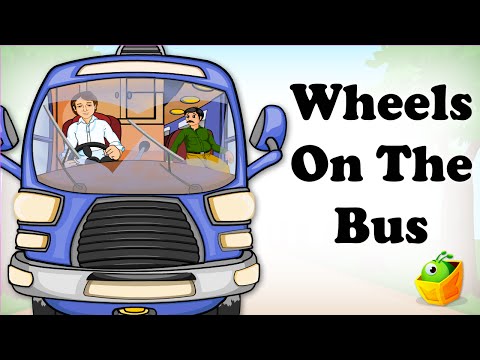 Attention, attention!  All IRS employees who gave "special" attention to conservative groups at the behest of your politicial masters.  You are being thrown under the bus!  I repeat, you are being thrown under the bus!
U.S. Attorney General Eric Holder said on Tuesday he had ordered the FBI to open a criminal probe in a growing scandal over the Internal Revenue Service's targeting of conservative political groups for extra tax scrutiny.
Holder's announcement came about four hours before an inspector general's report on the IRS portrayed the tax agency as plagued by disarray and "insufficient oversight" during its struggles to review the cases of hundreds of advocacy groups that claimed they should be tax exempt.
The audit, which drew some backlash from IRS officials, also underscored what the agency had acknowledged last Friday: that the IRS had used "inappropriate criteria" for evaluating tax-exempt groups, in part by singling out scores of conservative Tea Party and "Patriot" organizations for increased scrutiny Continue reading →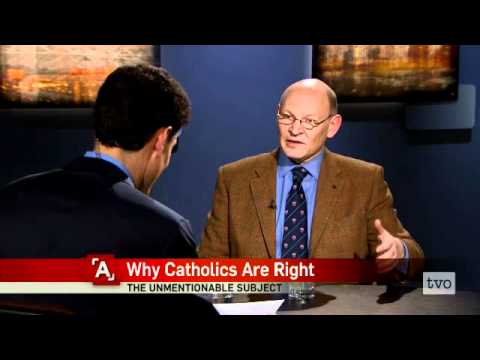 The things you find on the internet.  Michael Coren is a figure in Canadian journalism and television.  The best way to tag him is as a political journalist and humorist.  Above all, he is a Catholic.  He converted in 2004, and his Catholicism is the most important thing in the world to him, as one can judge by his 2011 book Why Catholics are Right.  The video above is a fascinating interview of a man who obviously treasures the Church above all.  We need much more of that spirit.  Here is a video of Coren interviewing Lila Rose in 2012: Continue reading →
I remember watching the movie Glory, a story from the American Civil War based on the personal letters of Colonel Robert Gould Shaw who was the commanding officer of the 54th Massachusetts Volunteer Infantry, the first formal unit of the US Army to be made up entirely of African American men.
Shaw insisted that the men were worthy of being deployed for combat, and volunteered the 54th infantry to lead an assault on Fort Wagner near Charleston, South Carolina. He led the men in an initial, noble charge upon the fort. Facing certain death he rallied the men onward.
Colonel Shaw was killed, along with 29 of his men; 24 more later died of wounds; 15 were captured; 52 were missing in action and never accounted for; and 149 were wounded. Although Union forces failed to take and hold the fort, the 54th became known for its courage during battle, encouraging further enlistment of African-American troops. President Abraham Lincoln noted that the bravery of these men helped secure the final victory.
They gave their lives. But for what? At the end of the movie all you see are dead men being thrown in a grave like garbage. It seems so senseless, so vain, so unnecessary. But it did change things. Continue reading →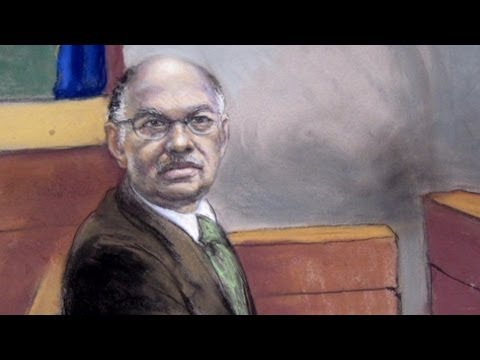 Like most butchers of humans Kermit Gosnell is a coward.  Today he exchanged his appeal rights for two life sentences.  The death penalty is off the table for a man who doubtless is one of the great mass killers, by his own hand, of all time.   Doubtless he would have probably died considering his age before a death penalty could have been carried out, but I wish that this squalid murderer had paid the ultimate penalty.  A thousand of his worthless lives would not be worth one of the innocent lives he routinely snuffed out for cold cash.  My consolation is that one day he will face a tribunal where no plea deals are ever made.  Would that his victims could have been sentenced to life.  Continue reading →
The liberties of our Country, the freedom of our civil constitution are worth defending at all hazards: And it is our duty to defend them against all attacks. We have receiv'd them as a fair Inheritance from our worthy Ancestors: They purchas'd them for us with toil and danger and expence of treasure and blood; and transmitted them to us with care and diligence. It will bring an everlasting mark of infamy on the present generation, enlightened as it is, if we should suffer them to be wrested from us by violence without a struggle; or be cheated out of them by the artifices of false and designing men. Of the latter we are in most danger at present: Let us therefore be aware of it. Let us contemplate our forefathers and posterity; and resolve to maintain the rights bequeath'd to us from the former, for the sake of the latter. — Instead of sitting down satisfied with the efforts we have already made, which is the wish of our enemies, the necessity of the times, more than ever, calls for our utmost circumspection, deliberation, fortitude, and perseverance. Let us remember that "if we suffer tamely a lawless attack upon our liberty, we encourage it, and involve others in our doom." It is a very serious consideration, which should deeply impress our minds, that millions yet unborn may be the miserable sharers of the event.
The second appearance of that most fiery of the Founding Fathers in this series, Sam Adams.  His words written in 1771 could just have easily come from a blog today.