Tim Shipe
It is always time to step back and review the record whenever a discussion starts up on "what's the deal with that crazy Israel/Palestine conflict?".  It is tiresome to be on the losing end of the political fight in shaping American policies regarding the Middle East- It is maddening to have to always be on the defense against the charges of anti-Semitism when one is highly critical of the policies of the State of Israel- especially when being anti-Semitic as in being anti-Arab is all the rage today, while being anti-Jewish is one of the worst things any American could be accused of. I am bold in my own words and deeds on this issue because I have nothing to hide, no shameful anti-Semitism, no axe to grind, no family connections- just a strong desire to see the Holy Land be a place that is humane and just, and to see to it that my own nation is a contributor to a positive outcome for the peoples of the Middle East.  That's it- that's my storyline- that's my truth.
I don't hate America, I hate the sin but love the sinner.  I love my nation but I hate when my nation does something in my name as an American citizen that I believe is really evil, really stupid, or both. It is a glaring fact that America has been the #1 ally and supporter of the State of Israel- both in economic and political terms. This fact of life is not missed by those who believe that the State of Israel has been the primary agent of violence and injustice in the conflict between Israelis and Palestinians. Iagree with this perspective, and I want to change the reality because it is the right thing to do, and many lives all over the region, and even here in the U.S. are in present or potential harm's way due to some really bad, one-sided, and misguided policies emanating from Tel Aviv and Washington D.C.
I am not going to run over my own story of the time I spent with Archbishop Elias Chacour of Ibillin, Galilee  many years ago- and what I saw in Hebron at that time. And I am not going to run down the list of books I have read to get additional background to the Conflict which has shaped and emboldened my position on this important Catholic and American issue. I am not going to take the chance of being charged with any sort of anti-Semitism with this blog entry because I am going to use a source that is decidedly Jewish. I want an elevated discussion to get going and I don't want my Catholicism to get into the way- one could (I suppose) make the charge that the organization Jewish Voice For Peace is full of self-loathing Jews, who hate Israel, hate themselves- whatever.  But I think they can manage such charges for themselves- I met some of them when I used to visit San Francisco frequently- they seemed pretty secure in themselves. I think they are a good source of information and here they provide a primer on the Israel-Palestine Conflict 101  (from Jewishvoiceforpeace.org):
I have decided to take some time away from my Democratic Party membership- this includes resigning as Vice President of Florida Democrats for Life. I have been a Democrat in spirit from the age of 13, when I took the initiative to volunteer many hours for the 1976 Jimmy Carter presidential campaign.This decision is not a flippant one. I will not trade one major party for another, I am going in an Independent direction and would like to found an American-version, Common Good Party, when time permits.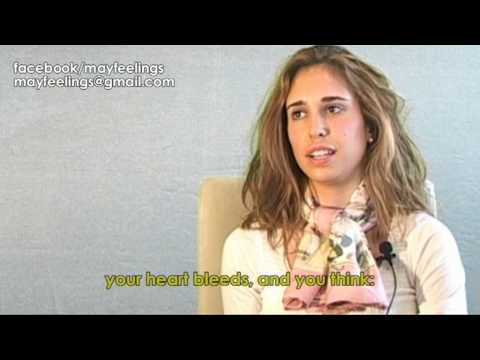 A nice reminder of all the positives in the Catholic priesthood- why we need our priests, and why we can't throw them under the bus when they fail our expectations. (hattip Domenico Bettinelli of BettNet blog).
I had a thought a while back- what if a large percentage of priests went over to the nearest abortion clinic, and just camped out there, praying a silent protest? If Catholics wanted Mass they would have to go to where the priests were; and if the authorities told the priests to move on, and the priests refused, then they would all go to jail, and so the laity would not have Eucharist. Forget about denying Communion to this or that politician- why shouldn't the priests deny all of us Communion- except for those in prison- until we got serious about stopping abortion.  The priest is not ordinarily a zealot, but when a genocide of the unwanted, unborn children gets so little notice by a very distracted society- well it would seem time for Jesus' priests to overturn some spiritual tables outside the temples worshipping the cult of consumer choice for the life or death of  innocent children.
The priest is perfectly suited for such a protest- he isn't a businessman, he doesn't have a wife and children depending on his securing money for the day. Yet, he is needed by every Catholic who knows his/her duty to participate in a weekly Mass- what if the priests said – "hold on a minute- you, the laity, need to fulfill some minimal requirements yourselves- you have a primary responsibility to set the temporal order straight- you can't keep up this killing of our children on America's Main Street- get hold of yourselves, and take care of these women and children- for God's sake as well as your own." The priests and bishops have had their problems- but the laity have a greater scandal to deal with- our lack of seriousness in seeing to it that all children are able to live and thrive- inside the Superpower and in all the world.
In this past Sunday's Florida Today editorial page "letters to the editor", there was an interesting juxtaposition of letters taking radically different sides on the debate in Florida over an Ultrasound requirement for women seeking abortions.  The bill is currently awaiting Gov. Charlie Crist's signature- which is anything but guaranteed. Continue reading →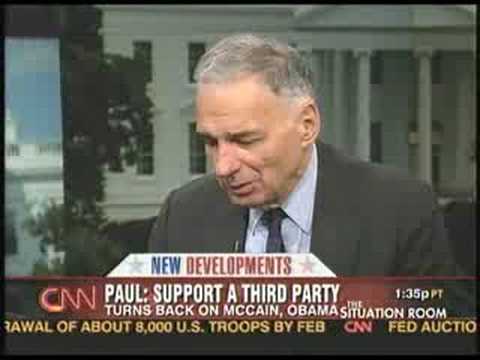 I just watched the documentary "One Percent" with my wife and I have been reading Ron Paul's book – End the Fed. Very interesting points of contact and dissonance between the two viewpoints.
For the past few years I have been taking my Catholic school students over to the nearby Mosque, as part of their World Religions research. It has gone well, everyone is on their best behavior, and it gives the students a chance to hear about Islam from devout Muslims, in their own place of worship. I also have visited the Mosque and Islamic community during the time of my run for public office to speak and dialogue about issues where we would find some common ground. It has all been a very positive experience, but there is one large elephant in the room that must be paid attention to.
The Catholic Church is the biggest defender and promoter of the large traditional family. This endorsement of large families is something that tests the loyalties of ideologues because the Church doesn't conform to liberal or conservative political pressures.  The more-or-less typical liberal ideologue seems to take on the ideal of saving the global environment by way of discouraging the Church's teachings on Life and Family issues.  The more-or-less conservative ideologue often takes on the approach to economic theory that goes something like- "you breed em' you feed em'". I don't find much support for either of these hard positions in the actual teachings and guidance given us via Christ's Church.
After calling for Catholics to be liberated from their pet ideologies, Pope Benedict is helping flesh out a moral economic vision that puts the standard Left- socialism/Right- Free Markets debate into the dust bin for faithful Catholics.  The bottom-line seems obvious to me- you can't demonize government and you can't demonize business- both bring difficulties into play- over-regulation can harm economic development, but lack of regulation can lead to corporate dominance which is a problem when one considers that corporations typically are upfront about being in existence to pad their investor's bank accounts, not being much concerned with the universal common good. Our Pope clarifies the inherent morality(read Natural Law) in the economy in this article from one of my favorite web sites Zenit.org:
To follow up on my first installment of "Set Me Free (From Ideologies), I am going to draw again from the rich well of Pope Benedict's powerful encyclical Caritas In Veritate.  In this case it would seem that in paragraph #25 the Pope is sounding kinda liberal if we would attempt to fit the views expressed into one or another of our American political ideologies. Continue reading →
I am a pretty big fan of the Catholic Worker movement and Dorothy Day. I see strengths in both liberal and conservative tendencies, and find both indications in my reading of the official documents and speeches/letters of our Catholic Hierarchy on political matters.
The following article is one that was published in the Houston Catholic Worker Newspaper back in 2008.  The author, Dawn McCarty is a frequent writer and volunteer at the Worker House in Houston. She seems to combine the head and heart in her approach to the issue of illegal Mexican immigration into the U.S. I offer her analysis for your commentary: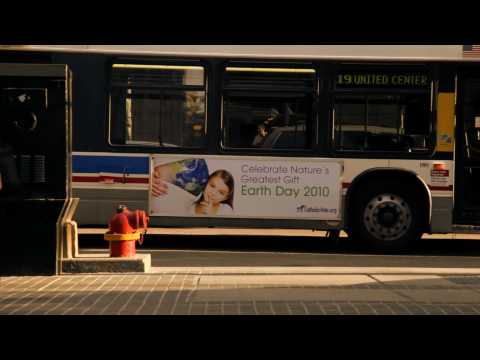 I love children- I love nature- there isn't any true contradiction according to my reading of Catholic social teaching. If you love kids you will hate abortion- and if you love kids you will want a clean and beautiful natural environment. Of course, there will be some room for debate on how to achieve the three-fold societal goals of increasing our human populations, and simultaneously, increasing the living standards for everyone (universal common good), and also maintaining or improving the health of the natural environment- all of this must happen together or else pressures will come into play and threaten all three- like the fact of cruel and unusual living standards for many causes some to look at human population growth as the enemy and so they set about attacking the unborn as undesirables. Same for environmental degradation- it tempts the non-believer into pursuing unholy solutions. So, I propose we Catholics get out front on all three fronts- we don't have to make up a social doctrine- we have one already- all that is needed is serious study, contemplation, and implementation of reasonable plans of action- and let the Holy Spirit take care of the rest!
It may sound too simple or even too silly to be taken seriously- but I would say that looking back over my own life, and being in a perpetual teen world courtesy of my employment as a high school religion teacher- it would be hard to overplay the damage of this "Problem-Free Philosophy".