The TAC Editors
Dear TAC readers,
Last night we moved all of our databases over to a bigger server in order to prevent delays or crashes from occurring.  We have done this due to the increase of visitors to The American Catholic that have stretched the limits of our servers.
When we moved over to these bigger servers we were successful in this endeavor.  These changes, though, come with unforeseen problem(s).
The problem we experienced, as soon as it was identified, was quickly fixed and resolved.  In laymen terms, some links didn't work properly so many (or some) of you were unable to navigate to certain links or pages without encountering a "server error" message.
Again, this problem has been resolved.
If anyone experiences any such errors still or some other issues, please leave a comment so we can address them promptly.
We here at The American Catholic thank you for your loyal patronage!
In Jesus, Mary, & Joseph,
The Editors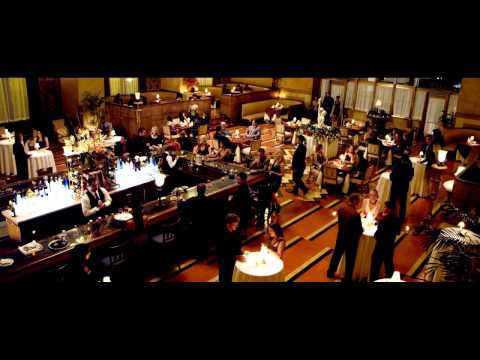 TIME Magazine – Atlas Shrugged, The Movie: Ayn Rand Fans Get Film Of Their Own
As Catholics we should ask ourselves the following questions:
1. Is Objectivism compatible with Catholicism?
2. Is Capitalism a Papal endorsed economic model for mankind?
3. Should we question someone who names their own son "Rand" Paul?
4. Is Donald Trump a real "John Galt"?
Should Catholics support Congressman Ron Paul? Is it reasonable for Catholics to support Congressman Ron Paul? What is said regarding his father is true for Senator Rand Paul as well. They follow the same ideology, they have the same advisors, and they have the same monetary backers. An apple never falls far from the tree.
Anybody who has followed my posts over the last year know that I have struggled to come to terms with Libertarianism and its implication with applying and contrasting it to our Catholic faith. I recognize the Catholic Church does not endorse any specific political or economic system. It stands in judgment of them all.
When I read the below article though it really sent alarm bells going off. Lew Rockwell is referencing Ron Paul's newest book, Liberty Defined: 50 Essential Issues That Affect Our Freedom.
How can a Catholic support this position on abortion? Even if they can legitimately support this position, should they? In all fairness to both Lew and Ron I need to read this and other related portions of this book to see his comments in full context.
Campaign For Liberty – It's Time to Rethink Everything by Lew Rockwell
The book is arranged alphabetically, which makes the subject of abortion the very first entry. Where do you suppose Ron Paul stands on this issue? Let's just say that if you think you have followed the conventional debate, you are in for something completely different.

Ron is a vehement opponent of abortion, and he explains why in ways that will bring readers around to his perspective (which is that of a man who has delivered thousands of babies). Then he moves to the entirely different area of public policy, pointing out that a centralized edict on this subject runs contrary to every moral and practical dictate of human liberty. A centralized pro-life policy is as wrong as a centralized mandatory-legalization policy. He wants a repeal of Roe. He doesn't want state funding. But if a community wants to permit the practice, while he would certainly oppose that at the local level, his view is that the federal government should have nothing to say about it either way.

His position is shocking and out of the mainstream, to be sure, but it is also supremely practical. In innumerable communities around the country today, abortion clinics compete with alternative women's clinics to provide for those in need of pregnancy services. In fact, if you want to look where the pro-life movement has seen gains, it is not in the area of political organization but in providing a market service for those who are seeking an alternative to abortion. This is a case in point of how liberty serves to work out our core disagreements.
I recognize that good Catholics can disagree on the prudential application of moral matters. We can and should debate on how abortion should be limited or prevented, but something seems to be going astray with this line of argument above.
I wonder if someone could make the same argument regarding slavery for example? Sure it's evil but lets have one neighbor do it who supports it and another not do it who rejects it. If it's evil it must be prevented to serve the common good. The entire presupposition from a Libertarian perspective though is that all government is evil. How is this reasonable?
Related Posts:
Somalia, Libertarian Paradise!
The Conservative American Party
Transforming Culture through Politics?
A Union of Conservatives and Libertarians?
Libertarianism vs. Catholicism
Thomas Woods and His Critics, The Austrian vs. Distributist Debate Among Catholics
David Jones discusses the possibilities for the Republican Party in the next Presidential elections. What will happen if they embrace Libertarianism? Who will be the last one standing?
***
The presidential election cycle has begun! Did it ever end? I follow politics much in the same way that many folks follow professional wrestling, Dancing with the Stars or the Jersey Shore reality show. I admit that I view it as a form of entertainment — the superficiality of main-stream politics and punditry leads me to this mentality often times. Look no farther than Glenn Beck, Rush Limbaugh, Sean Hannity, or Bill O'Reilly. In reality though it's much more than just solely a form of entertainment. Elected officials send our sons and daughters off to war, some of whom return in caskets. As Catholics we need to approach politics in a serious way. Christ calls us to transform culture, not to be swallowed up by it… TO READ MORE CLICK BELOW.
Il Sussidiario or Catholic Online
Glenn Beck had a special show on Friday about the Fed. G. Edward Griffin was one of his guests. This is a must watch episode, even for the Glenn Beck haters!
To see the entire show CLICK HERE.
Related Posts:
The Federal Reserve
I was really struck by the seriousness and beauty of the earlier post that Christopher Blosser wrote regarding Islam. Coincidentally or providentially it directly related to conversations on this topic that I have been having at the college where I teach.
Too often (here at this website and elsewhere too be sure) we reduce our conversations regarding Islam to that of promoting misunderstanding and fear against Muslims. To promote the standard conservative punditry rhetoric against Muslims is doing a great disservice to our fellow Catholics, to our fellow Americans, and to our fellow man. We can do better. We must do better. As well-formed Catholics we can lead this discussion here in America (and abroad) against those who preach hatred, violence, or misunderstandings against Muslims. The questions we need to ask are these two – How is the current Holy Father, Pope Benedict XVI, showing us the way that we should dialog with Muslims and why he is doing this?
The problem(s) of modernity is not a "clash of civilization" against Muslims. It the struggle against what Henri de Lubac referred to as "Atheistic Humanism". It is a clash against though who deny the supernatural… Those who deny the existence of God. Muslims are not our enemy is this battle against relativism, secular materialism, consumerism, hedonism, sexual licentiousness, etc.
We do not live in Middle Ages, as much as I would love to be there with many of you. We live in 2011. We need to recognize reality now for what it is and where we find ourselves.
I would encourage folks to engage the thought of Miroslav Volf, Robert Louis Wilken and Peter Kreeft on our topic. Recently Miroslav Volf has been interviewed about his new book on Islam. These interviews are very much worth checking out. Refer to it below.
A Voice across the Great Chasm: An Interview with Miroslav Volf
Meet Miroslav Volf, whose 'Allah' is a path to peace
Also don't miss out on Robert Louis Wilken's award winning FT article if you haven't read it yet.
FIRST THINGS – Christianity Face to Face with Islam by Robert Louis Wilken
In my previous post below (Alliance of Civilizations or Clash of Civilizations?) I linked to Peter Kreeft's work on this topic.
Related Posts:
Fr. Richard J. Neuhaus on Islam and Reform
Alliance of Civilizations or Clash of Civilizations?
What is the meaning of existence?
The Ground Zero Mosque And Religious Freedom (4 Parts)
???Deacon Keith Fournier (Catholic Online)
???St. Patrck calls us to live in the Heart of the Church for the Sake of the World …The day when the whole world becomes Irish is a time for reflection on what it means to be a Christian.
Rick Santorum Takes on Jihadism, Showing Moral Coherence and Political Courage – Rick Santorum is a man of courage in an age of cowardice…Santorum does not separate social and economic issues. He is comfortable in his skin and has the communications skills and intelligence required of a leader. Any candidate for the Presidency who hopes to win in 2012 must be an effective communicator. He or she will be contending with President Barack Obama, whose oratory in the last election seemed to mesmerize people. His opponent must be articulate, intelligent and unafraid.
It Takes a Family: Conservatism and the Common Good
The Neoconservative Persuasion: Selected Essays, 1942-2009
Neoconservatism: An Obituary for an Idea
Neo-Conned!: Just War Principles: A Condemnation of War in Iraq
Neo-Conned! Again: Hypocrisy, Lawlessness, and the Rape of Iraq
***
Interview with C. Bradley Thompson about Leo Strauss and the Neoconservatives
The American Conservative – Everything Old Is Neo Again
***
Lead Essay
Neoconservatism Unmasked by C. Bradley Thompson.
Neoconservative intellectuals often describe themselves as having a particular mode of thinking — maybe even just a "mood." C. Bradley Thompson argues that neoconservatism is much more than that. Its key philosophical inspiration of comes from Irving Kristol, and particularly from Kristol's engagement with the philosopher Leo Strauss. Thompson argues that, under Straussean influence, neoconservatives champion the rule of a philosophically cunning elite over a population that will never be able to understand their intellectual masters. Instead, the populace is steered toward self-sacrifice, war, and nationalism — as well as a set of religious and moral beliefs that the elites in no way share. Such a doctrine, Thompson charges, points disturbingly toward fascism.
Response Essays
Neoconservatism, Leo Strauss, and the Foundations for Liberty by Douglas Rasmussen.
Douglas Rasmussen argues that post-Lockean natural rights theory does not entail nihilism, as Strauss seems to have feared. A further error of Straussean neoconservatism, Rasmussen argues, is that it often conflates society with the state. Although the members of a civil society may rightly desire that society's continuance, it does not follow that the state must coerce people into being good. Statecraft is not soulcraft; governing consists of setting ground rules that leave individuals free to seek the good.
The American Roots of Neoconservatism by Patrick J. Deneen
Patrick Deneen disagrees that neoconservatism is alien to the American political tradition. In particular, founders such as James Madison and Alexander Hamilton envisioned politics as a realm where men of extraordinary wisdom and talent would shape the course of the new nation. The idea that commerce may corrode the morals is certainly present at the founding, as are civic virtue, self-sacrifice, and concern for the public good, the latter to be divined by wise statesmen. The neoconservative claim to Americanism is as strong, if not stronger, than Thompson's preferred libertarian ideology.
Strauss and National Greatness by Damon Linker
Damon Linker argues that, although Thompson's treatment of neoconservatism has considerable value, he errs in his characterization of Leo Strauss and his followers' political theory. Strauss was an Aristotelian, Linker argues, and Aristotelian political thought is comparatively benign. Linker also argues that national greatness conservatism—a staple of today's neoconservatives—is a 1990s addendum to the philosophy with little relation to Strauss, Irving Kristol, or the other early lights of neoconservatism.