LarryD
(Cross-posted at Acts of the Apostasy)
June is Lesbian, Gay, Bisexual and Transgender Pride Month. It used to just be Gay and Lesbian Pride Month, initiated by former President Clinton in 2000, and then made more inclusive by President Obama in 2009. Of course, it's not totally inclusive, because heterosexuals aren't on the list. (So I won't celebrate it until I'm forced to, which may happen sooner than later…)
In fact, if you read through the list of National Months, there's no National Normal Heterosexuals Month anywhere. How come? Why the discrimination?
There's no National Blogger Month, no Heaven-bound Catholic Pride Month, no Guys Who Love Girls and Girls Who Love Guys Month or anything like that. Where's the justice?
There's nothing close to a National Men's Month, or Men's History Month, either. Continue reading →
The NRSC has come up with yet another great ad. This one pulls no punches.
I hope the 2012 Republican candidate is great as well – and not just on the issue of energy policy.
I have a coworker who is Catholic – not in a Nancy Pelosi sort of way, mind you.  He's an ardent pro-lifer who really walks the walk – prays in front of a couple local abortuaries once or twice a month, and does a bit of sidewalk counseling as well.  He frequents the Sacrament of Confession often, attends Mass during the week, supports the Pope – just a solid all-around Catholic guy.
Except…
He has this one quirk that befuddles me.
He's a truther. And a birther.  And lately, now, he's become a deather.  And not in some casual, "hmmm-that-sure-seems-interesting-as-a-theory-I-wonder-if-that-might-be-true" sort of way.  He's all in.  Compared to him, Fox Mulder is a doubter.  As far as I know, he hasn't rigged his house a la Mel Gibson in Conspiracy Theory.  Still, he's firm in his opinions and isn't afraid to express them.
Now, it isn't a sin to maintain an incorrect opinion, no matter how outlandish it is, on issues unrelated to faith and morals.  It may be stupid, but it isn't necessarily sinful.  But what about those conspiracies that focus on the Church?  Not just the sex-abuse crisis conspiracy, or the sedevacantism one either. Continue reading →
(Cross-posted at Acts of the Apostasy)
(AoftheAP) Fr. P.T. Bailey, frustrated at the steady stream of parishoners leaving his parish for a new evangelical megachurch, recently made a potentially controversial change at his parish, designed to attract new members and convince old members to return.
The change? Using trained chimpanzees as altar servers.
"Ever since Bobo, Gonzo, Chico, Matata and George arrived at Our Lady of Extenuating Circumstances, our attendance has increased by 250%," Fr Bailey said. "Donations have been rising, too. It's been fantastic." Continue reading →
Quite possibly the most famous and well-liked Dr Who companion.
From The DailyMail Online:

Tributes have been pouring in for Doctor Who actress Elisabeth Sladen who died yesterday following a battle with cancer aged 63.

Leading them was former Doctor Who writer Russell T Davies, who brought her back to Doctor Who, and said it was 'an honour to have worked with her'.

Speaking this morning, he said: 'It's devastating, it's no age at all is it? All of us who worked on Doctor Who and Sarah Jane are just reeling at the moment.

'It's so sad. It was a joy to know the woman and an honour to have worked with her, I loved her.'

Liverpool-born Sladen played the Doctor's assistant Sarah Jane Smith, first alongside Jon Pertwee in 1973, and stayed on with Tom Baker, the fourth Doctor, until 1976.

She returned as the character for a spin-off series K9 and Company in 1981 and Davies, 47, brought Sladen back into the Doctor Who fold in 2006 when she starred in an episode alongside the then Doctor, David Tennant.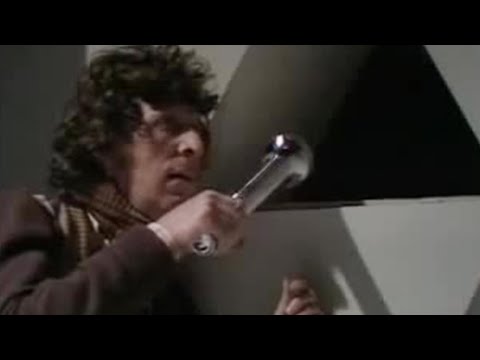 Sladen is the second high-profile actor who starred in Dr Who to have passed away this year – Nicholas Courtney (aka 'The Brigadier') died on February 23rd.
Requiescat in Pace, Sarah Jane Smith
*NOTE:  The following is a serious article.  There is no parody, satire, sarcasm or intentional humor of any kind.  There is, however, 12% snark content.  You're welcome, Amawalk John.*
*NOTE#2:  I take that back.  The previous note was sarcasm.  Thank you.*
One way of knowing that a major Christian holy day is soon approaching is by the increased frequency of news reports and History/Discovery channel shows highlighting "incredible!" archaeological finds pertaining to Christianity.  Sure, you can always use a calendar, but just in case yours breaks or gets misplaced, the secular press is right there with reliable quackery to help. They pretend Christianity is non-existent for summer, fall and the second half of winter – but come Advent and Lent, stories that either seek to disprove its claims, or misrepresent them – and sometimes both – are published and broadcast.  It's the modus operandi of the industry known as Catholarchaeology, Inc.
Back in March, it was the discovery of the "Jerusalem codices" – which ironically were discovered five years ago, and are just now being talked about.  And challenged as to their authenticity, as well.  Big surprise.
Now there's this story:  Did Journalist Simcha Jacobovici Find THE Nails to Crucify Jesus?
JERUSALEM — Controversial journalist Simcha Jacobovici says he may have found the nails that were used to crucify Jesus more than 2,000 years ago. Continue reading →
For golf aficionados (of which I am one), the "official" start of the golf season commences today, with the first round of the Masters tournament at Augusta.  One of four Majors (the British Open, the US Open and the PGA Championship being the other three), this herald of Spring features the world's best golfers at one of America's premiere golf courses.  Phil Mickelson seeks to defend his title against a field laden with incredible talent and fierce competitors.
Along with an unexpected last-minute contender.
Teeing off at 8:18 AM, with Ben Crenshaw, Brent Snedecker and Kevin Na is none other than…
…President Barack Obama.
In what is undoubtedly the surprise sports story of the decade, President Obama worked out a deal with Chairman Billy Payne to participate in this year's tourney, despite the fact he is not a professional golfer. Continue reading →
Alrighty then – time for a little diversion.
April 23 2011 – Dr Who Season Six starts. Here's the trailer:
I've been a fan since 1982, when I first discovered the Doctor one Saturday night, channel-changing (no "surfing" then as we didn't have a remote) and landing on the local PBS station. Just fun brain-candy sci-fi that didn't take itself all that seriously.
Nowadays the production values are great, the special effects cooler, the locations and sets go way beyond your run-of-the-mill gravel quarry, and the story lines and season arcs are, for the most part, superb. I have found that plenty of the "reboot" fans were fans of the Original Series – and there are quite a few who discovered the series the same way I did, way back when: channel surfing and discovering this enigmatic time-traveling mysterious Time Lord known only as the Doctor.
Talk to any seasoned fan, such as myself, and they'll tell you right off who their favorite actor was to have played the Doctor, and will volunteer which one ranks last on their list. For most, it's either Jon Pertwee (#3) or Tom Baker (#4) as the favorites (mine is Tom Baker), with Colin Baker (#6) settling at the bottom. And everyone has their most favorite episodes, along with their least liked one.
I know that quite a few Catholic bloggers and readers are Dr Who fans as well. So let's do an impromptu unscientific survey. Of all the Doctor's you're familiar with, which episodes of each were your most favorite, and least favorite? Let's limit the discussion to the first 7 incarnations (forget about that dismal Fox movie from 1996 that featured Paul McGann as #8). You don't have to give a reason if you don't want to.  Perhaps at a later date we'll look at the Reboot Doctors, but for now, let's stick with the Original Series. Continue reading →
There has been much discussion regarding the unsustainability of national entitlement programs – specifically, Social Security and Medicare.  These programs are either a) dangerously underfunded; b) out of money; or c) figments of all our imaginations.  We can eliminate (c), unfortunately.  Which leaves us with varying proportions of (a) and (b), depending on the time of day, wind direction and particular news network reporting the issue.
Current political circumstances dictate that these programs remain untouched by the scalpel-wielding budget writers.  Suggesting cuts in disbursements from any of these tax-payer supplied ATM's would be political suicide, and the last thing any elected official is prepared to do, is to take the knife intended for an opponent's back, turn it on themselves and slide it neatly between their third and fourth ribs.  Additionally, newly elected conservatives, who ran on promises of curbing spending and reducing the size of our bloatocracy, are trying to maintain their footing in the quagmire of political compromise, with a nervous eye on their calendars, recognizing that the summer of 2012 will be soon be upon them.  Thus, few, if any, politicians will recommend increasing tax-payer contribution levels to these programs.
Instead, our legislators have done what they do best – they have rolled up their sleeves, sat down to serious business and played "trim the fat off the fat side of the fat" with the budget, which affords them the luxury of appearing engaged without angering any particular large financial donor group.  Since each political party controls one house of Congress, it's not surprising that stalemates and gridlock clog up Capitol Hill.  Normally, I applaud such a condition.  The less legislation that gets enacted, generally speaking, the better off the populace remains.  However, our present circumstances require swift action. There is no time to waste.
Which brings me to my modest proposal.  It will require no reduction in Social Security payments, or Medicare coverage; nor will it demand an increase in taxes of any sort, to anyone.  Furthermore, my proposal will help propel the "green power" agenda forward, for what it's worth, as well as ease the burden on middle class America.  The final result will be a return to solvency of the aforementioned entitlement programs, and place our great nation back on the road to prosperity and security for all its inhabitants. Continue reading →
(Cross-posted at Acts of the Apostasy)
Not every show that gets presented to the folks at EWTN makes it past the sales pitch. It's just like Hollywood, without the couch. Seriously. You think it's just some nuns and a few execs sitting with Raymond Arroyo and Fr Mitch brainstorming over a pot of Fr Leo's "What Really Happened To The Lost Sheep" Stew? No way – writers and developers from the world over submit scripts and treatments all the time. And not just inspirational programs that teach the faith, either. I'm talking comedies, dramas, reality – the whole gamut.
Good shows like The Apostle of Common Sense, Threshold of Hope and Life On The Rock made the cut. However, many, many of them never see the light of day. Until now.
Here are the Top Ten Rejected Shows At EWTN:
Continue reading →
Before jumping into the topic, I want to say "thank you" to Tito and the entire staff for the invitation to contribute to TAC.  I'm humbled and honored – and I hope to meet the fine standards already established here.  It's gonna mean more reliance on a dictionary and thesaurus, and the use of something I've seen referred to as "rational thinking", but that's a challenge I'm willing to undertake.  Readers of my blog Acts of the Apostasy are familiar with my style; as my masthead says, "Orthodox commentary on heterodox hooligans – serious; satirical; humorous; faithful."  I can't guarantee the most erudite (I had to look that up) commentary, but hopefully it will spark some worthwhile thoughts and conversations.   So let's begin…
Lent starts tomorrow.  Ash Wednesday.  A time to tighten our belts, wash our faces, deep-fry some haddock…
…and exorcise our homes of those eeeeevvilllll incandescent light bulbs.
That's right – according to the Catholic Coalition on Climate Change, your Lent will be meaningless if you don't focus on creating a more sustainable and just world.  It's all about forgoing plastic shopping bags and installing CFL's.  Forget about growing in holiness.  It's all about glowing in fluorescence-ness.