The Motley Monk
According to an article in the Wall Street Journal, the good news is that things may be looking up for the U.S. Catholic Church.
Despite all of the bad press it has endured in recent decades, the number of vocations to the priesthood—the all male, celibate priesthood—is up.  Perhaps the Vatican's incessant calls for priestly celibacy and its denunciation of  women's ordination have struck a resonant chord among some young U.S. Catholic males.
According to the article, these candidates for the priesthood
…are attracted to the philosophy, the art, the literature and the  theology that make Catholicism countercultural. They are drawn to the beauty of  the liturgy and the church's commitment to the dignity of the individual. They  want to be contributors to that commitment—alongside faithful and courageous  bishops who ask them to make sacrifices.
To wit:
A new seminary is in the planning stages near Charlotte, NC.
The Archdiocese of  Washington, DC, has expanded its seminary facilities to accommodate the increase in number of candidates.
In 2003, Cardinal Sean Patrick O'Malley of Boston was advised to close the seminary. But there are now 70 candidates.  More surprisingly, the seminary has had to turn away candidates due to a lack of  space.
In 2011, there were 467 new priests ordained in  the U.S. last year, up from 442  in 2001. Eighteen priests were ordained for Washington in 2011 and 26 for the Archdiocese of Chicago.  Astoundingly, the Diocese of Lincoln (NE)—where Catholics are 16% of the population, ordained 10 priests in 2011.
Of course the critics will say, "There's nothing like an economic downturn to stimulate vocations."  And, The Motley Monk would note that there is historical precedent to support that assessment.  However, the much-touted end of the celibate male priesthood and glorious future of the U.S. Catholic Church featuring the ordination of women seems to be a Siren song that's falling on deaf ears.
Beneath the radar, the winds of change—perhaps the authentic "signs of the times"—seem to be empowering the long-dormant turbines of seminaries.  Popular books like "Full Pews and Empty Altars" and "The Death of Priesthood" may end up being the stuff of pulp fiction.
The Wall Street Journal is researching what may be transpiring beneath the radar.  The article notes:
Our preliminary research on the  correlates of priestly ordinations reveals that the dioceses with the largest  numbers of new priests are led by courageous bishops with faithful and  inspirational vocations offices.
Uh, oh!  Success correlates with "intolerant" and "conservative" bishops, like the Most Reverend Fabian Bruskewitz of Lincoln, NE.
Of course, many who populate the Catholic left don't much like this trend and believe these young Catholic men who are being attracted to the priesthood by these conservative bishops have been characterized, shall The Motley Monk say, as being "somewhat unusual."
It's all been said before.
They are "conservative, even traditionalists" who "cling to extrinsics" to reinforce an immature self-image shaped by a domineering father, and are "pastorally insensitive."  Worse yet, these "John Paul II priests" don't challenge Church teaching but dogmatically preach it.  They view the Church as a hierarchy, not as a Quaker Meeting.  And, worst of all, they are misogynists if not homophobes or potential pedophiles.  In short, they will be the death of the U.S. Catholic Church.
"Just you wait and see, Motley Monk.  You'll be sorry."
While many "Baby Boomer" priests and theologians continue to preach about the Holy Grail of the "unfulfilled promise" of Vatican II, these aging progressives and their Siren song criticizing the Church's teachings about so-called "reproductive "rights," homosexual marriage, and women's ordination aren't resonating with some young people in this generation.
The Archbishop of Chicago, Cardinal Francis George, may have inserted his finger directly into the wound when he delivered a homily in which he pronounced liberal Catholicism "an  exhausted project…parasitical on a substance that no longer exists."
The truth is that the Church is countercultural, challenging American Catholics in this generation to turn way from the ideologies of secularism, materialism, and consumerism.  Perhaps these so-called "John Paul II" and "Benedict XVI" priests will be well-equipped to evangelize the lapsed Catholic faithful and non-faithful alike.  After all, these men grew up hearing nothing but the Siren song and looked beyond American Catholic progressives to the Roman Catholic Church for leadership and guidance.
But, as with all things of this world, The Motley Monk would note, "time will tell." Ultimately, Divine Providence always will achieve its end, which is always nothing other than the good.
To read the Wall Street Journal article, click on the following link:
http://online.wsj.com/article/SB10001424052702303772904577335290865863450.html?mod=relevancy
To read The Motley Monk's daily blog, click on the following link:
http://themotleymonk.blogspot.com/
In 2007, a Pew Forum on Religion & Public Life study reported that one-third of Americans were raised Catholic but slightly less than one-third of those (~11% of all Catholics) stopped practicing their faith in the sense of "stopped attending Mass."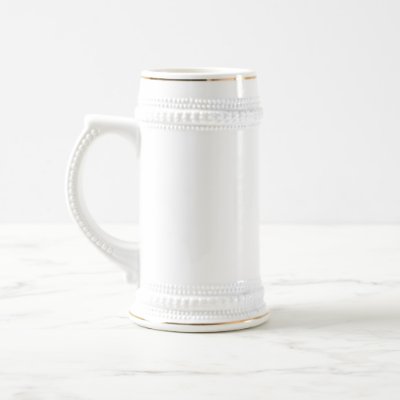 That raises the question, "Why are those people not attending Mass?"
A USA Today article discussed a recent study of 298 people—67% of whom were women—who stopped attending Mass in the Diocese of Trenton (NJ).  The study indicates they did so for three reasons:
personal reasons: "the pastor who crowned himself king and looks down on all," "the Church's handling of the clergy sex abuse scandal," "divorced and remarried Catholics are unwelcome at Mass";
political reasons: "eliminate the extreme conservative haranguing"; and,
doctrinal reasons: "don't spend so much time on issues like homosexuality and birth control."
Nearly 50% of the respondents offered negative comments about their parish priests, whom they described as "arrogant," "distant" and "insensitive."  Some also called for better homilies, better music, and greater accountability on the part of parish staff.  And, despite the fact they no longer attend Mass, nearly 25% of the respondents still consider themselves Catholic which, in fact, they are.  They're just "lapsed" Catholics.
One of the study's co-authors, Villanova University professor Charles Zech, believes the responses aren't local but have broader implications that "affect the whole Church."  Zech divided the responses into two categories: "the things that can't change but that we can do a better job explaining" and the "things that aren't difficult to fix."
The Motley Monk would note that the phenomenon of lapsed Catholics isn't anything new in Church history, especially during times of persecution.  Given that history, whether the fact that ~11% of Catholics in the Diocese of Trenton didn't attend Mass in 2011 is high or low, The Motley Monk doesn't know, and whether or not that statistic should raise "red flags" is open to debate.   It would seem there will always be a certain percentage of "lapsed" members for any religious tradition.
If lapsed Catholics can't accept the Church teaching and it's political or personal implications, what The Motley Monk doesn't "get" is why they don't find a religious denomination that will provide them exactly what they want?  After all, although the Church should never give up explaining those "things that can't change but that we can do a better job explaining," The Motley Monk doesn't think many lapsed Catholics are really that much interested in having those things explained all over to them yet another time.  They've made up their minds and have decided they don't agree with Church teaching.  That's why they've lapsed.
However, with nearly 13% of respondents in the Trenton study indicating they would welcome a call from a Church official—they even provided their names and contact information for that purpose—and with many more respondents indicating they were pleased to be asked for their input, it would be important for them, their parish, and the diocese if the bishop, the pastor, or a priest did contact them in an effort to see if those "things that aren't difficult to fix" can be fixed.
But that's where Zech's analysis sends up a red flag for The Motley Monk.  He notes:
The fact that they took the time to respond gives us a chance.  If some things change, or we do a better job of representing the church's position, we might woo some of them back.
It's the "If some things change…" clause.
When it comes to Church doctrine—for example, the sanctity of marriage, the male priesthood, the sanctity of life, artificial birth control—The Motley Monk would guess none of that's going to change any time soon, if ever.  Reiterating that fact to lapsed Catholics, The Motley Monk thinks, there'd quite likely be very little chance to "woo" those respondents back.
What's The Motley Monk to tell them, "Come on back. [wink] All of that stuff is the creation of man and doesn't have anything to do with God"?
The Worcester Telegram & Gazette has reported that the Bishop of Worcester (MA), Robert J. McManus, has refused to attend this year's graduation ceremony at Anna Maria College (AMC).
The problem is that AMC—a small Catholic college in Massachusetts—had invited Victoria Reggie Kennedy to be its 2012 commencement speaker.  However, Ms. Kennedy favors legal rights to abortion, gay marriage, and contraception.
In an unusual but not unprecedented move, AMC's academic administrators responded to Bishop McManus' refusal by recinding the invitation to Ms. Kennedy, saying that AMC "relies heavily on the good will of its relationship with the bishop and the larger Catholic community" and, given Bishop McManus' objection to the choice of Mrs. Kennedy as speaker, the event would "create negative publicity and a difficult situation for both Mrs. Kennedy and AMC."
Ms. Kennedy issued a statement in which she said:
I have not met Bishop McManus, nor has he been willing to meet with me to discuss his objections.  He has not consulted with my pastor to learn more about me or my faith.  Yet by objecting to my appearance at Anna Maria College, he has made a judgment about my worthiness as a Catholic.  This is a sad day for me and an even sadder one for the church.
Actually, the opposite may be closer to the truth.  This may be a very good day for the Church.
Why AMC academic administrators thought it appropriate to invite Ms. Kennedy—whose views on those three moral issues are well-known—is troubling, it's not surprising in light of how pervasive this phenomenon has been and continues to be across U.S. Catholic higher education.  That lapse is always the origin of this type of kerfuffle.
Yet, AMC's academic administrators complicated matters by also inviting Bishop McManus to preside at the commencement ceremony, who accepted the invitation.  But, when Bishop McManus was informed who the commencement speaker would be, he told AMC academic administrators that he would not preside at the event.
In that Ms. Kennedy's positions on these three moral issues are well-known, what's interesting about this story for The Motley Monk is how Ms. Kennedy then turned all of this into a "he didn't consult with me" story when, in fact, Bishop McManus was simply informing those who invited him that he wouldn't be coming and why he wouldn't be coming.  Why should he have consulted her?
Ms. Kennedy's statement is representative of how prominent Catholics who hold moral positions contrary to Church teaching oftentimes react when Church officials don't "wink and nod."  They paint these officials as if they are uncaring, partriarchal potentates, making their deep personal offense into the subject of the story.
What do they expect Church officials to do?  Not to uphold Church teaching?
Yep…that's exactly what they expect and all too often, academic administrators at Catholic universities and colleges are just as happy when the local bishop declines the invitation to preside.  They'd rather have the "headliner" show up for parade.
But, in this instance, AMC's academic administrators suddenly found themselves pinched between a rock and a hard place.  Perhaps if AMC had the benefit of a sizeable endowment, maybe its administrators wouldn't have to give one hoot what the bishop or larger Catholic community thought.
To read the Worcester Telegram & Gazette article, click on the following link:
http://www.telegram.com/article/20120331/NEWS/103319881/1116
To read The Motley Monk's daily blog, click on the following link:
http://themotleymonk.blogspot.com/
The International Tribunal Into Crimes of Church and State (ITCCS) is announcing the worldwide "Occupy The Vatican" movement.  It's set to begin on Palm Sunday which, in 2012, ironically is April Fool's Day.
According to the ITCCS announcement, Occupy The Vatican will take "direct action against the world's oldest and most ruthless criminal."
"Gee, what's that human exorcism chain?"
"Not in Our Name" (NON), a group of Catholic and Protestant clergy who "support the legal disestablishment of criminal church corporations like the Vatican and the Church of England," will be linking up with Occupy the Vatican.  NON seeks a "return to an egalitarian, congregational system of Christianity devoid of the genocidal legacy of Christendom."
Also joining in the movement will be traditional indigenous elders in Canada from the Mohawk, Squamish, and Ojibway nations who survived Catholic and Protestant "Indian residential schools."  Their particular contribution to the movement will be to issue new banishment orders evicting these churches from their lands.
On April 8—Easter Sunday—Occupy the Vatican supporters will gather in Rome to create a "human exorcism chain" around the Vatican.  They'll be praying that God "expel the spirit of lies and violence" from the Church.
Caoimhin Ui Niall of Occupy the Vatican said:
The important thing is to take action to dismantle the church from the ground up, and place it under public control.  That's the only way future generations of our children will be safe from a church that's a law unto itself and feeds and profits off the suffering of the innocent.

Let everyone do something on April 1 and April 8 to end the reign of terror of this false church.
The Motley Monk's Mom used to warn him about prayer.  "Be careful about what you ask for.  You may just get what you're asking for," she'd say.
That warning seems apropos for the Occupy the Vatican's human exorcism chain.  They had better be careful about what they're asking for.  They might just find that God expels their spirit of lies and violence from the Church.
To read the ITCCS announcement, click on the following link:
http://itccs.org/2012/03/09/%E2%80%9Ca-new-reformation%E2%80%9D/
To read The Motley Monk's daily blog, click on the following link:
http://themotleymonk.blogspot.com/
In Washington, DC, the pattern for just about any administration is to "dump" bad news late on Friday afternoon.  The ostensible goal is to draw as little attention as possible to those news items so they "die" over the weekend without notice.
Last Friday proved no different with the Secretary of the Department of Health and Human Services (HHS) Kathleen Sebelius dumping the news that under the Obamacare healthcare reforms, the healthcare insurance plans that most colleges offer will now have to include contraceptive coverage at no cost.
Although the new HHS regulation apply to religious and secular colleges, HHS allows religious institutions one additional year to comply.
There is one loophole: Colleges offering students self-insured healthcare plans—in which colleges pool students' premiums to pay for healthcare services rather than purchasing an insurance policy—will not be required to cover contraception.  HHS estimates that ~200k students (of an estimated 1M to 3M students) rely on these self-insured plans.
This loophole leaves President Obama's so-called "compromise" intact: The healthcare insurer—not the institution—will pay for the "free" coverage which must be included in all policies.
Some religious colleges, like Belmont Abbey College, have sued the government, arguing in part that Church teaching forbids premarital sex as well as artificial forms of birth control.  They ask: How can these institutions uphold Church teaching and offer students contraception free of charge?
The Motley Monk would note that this "duplicity" argument actually matters little to this administration.  Remember when President Obama was lobbying hard for the passage of his healthcare "reforms" and guaranteed that the "conscience clause" exemption would be respected?
Respecting religious liberty?
However, Ms. Sebelieus did her best to protect her boss on Friday while announcing the new regulation when she said:
The President's policy respects religious liberty and makes free preventive services available to women.  Today's announcement is the next step toward fulfilling that commitment.
Let's hope the United States Supreme Court has greater respect for conscience and religious liberty next week when oral arguments about the constitutionality of the Obamacare "individual mandate" are heard.
Let the discussion begin…
To read the HHS press release, click on the following link:
http://www.hhs.gov/news/press/2012pres/03/20120316g.html
To read The Motley Monk's daily blog, click on the following link:
http://themotleymonk.blogspot.com/
In the wake of Sandra Fluke's testimony before several Democrat members of Congress, Mark Steyn has written what The Motley Monk believes is a superb analysis.  It's close to being one of those "come from behind, two outs, 1-and-2 count, bottom of the ninth inning, grand-slam homeruns" that wins the ballgame for the home team.
Sandra Fluke
Georgetown University Law Student
Steyn's article is well worth the read.  He's articulate, witty, and forcible, demonstrating the product of a truly liberal education: Conversancy with intellectual culture and taking no prisoners when engaging in the battle of the intellect.
Concerning Fluke's testimony and the ensuing brouhaha, Steyn writes:
…the most basic issue here is not religious morality, individual liberty, or fiscal responsibility. It's that a society in which middle-aged children of privilege testify before the most powerful figures in the land to demand state-enforced funding for their sex lives at a time when their government owes more money than anyone has ever owed in the history of the planet is quite simply nuts.
As good as Steyn's analysis and economic judgment is, The Motley Monk disagrees with one point Steyn makes:
Where was I? Oh, yes. The brave middle-aged schoolgirl had the courage to stand up in public and demand that someone else pay for her sex life.
No, sorry.  Ms. Fluke didn't demand that someone else pay for her sex life…and that's where Rush erred egregiously.  The Motley Monk believes Ms. Fluke was demanding something much more than simplistic "economic redistributionism."
Ms. Fluke wants taxpayers to foot the bill so that she won't have to deal with the consequences of satiating her sexual appetite.
The Motley Monk thinks this a very big "difference with a distinction," one to the heart of the anti-life agenda that many of those on the political left wholeheartedly embrace as dogma.
As adherents of that agenda would have it, there should be absolutely no consequences for satiating one's sexual appetite.  And that goes so far as to include murdering an innocent human life that has been conceived but has not yet been brought to term while satiating one's sexual appetite.
And that, The Motley Monk believes, is the significance of this flukey Congressional "hearing" and its ensuing fallout.
The Democrats who invited and hosted Ms. Fluke—especially U.S. House Minority Leader Nancy Pelosi—have given a name and a face to an agenda that is not primarily about religious morality, individual liberty, or fiscal responsibility.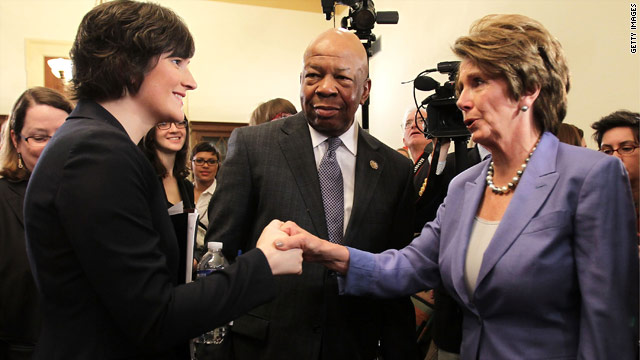 Important as those issues may be, the real agenda concerns Nature's law and personal responsibility.
Left or right.  Liberal or conservative.  It matters not.  Human beings are not free to violate Nature's laws and, then, to expect that there will be no consequences.  To quote the late-19th century American botanist Luther Burbank:
If you violate Nature's laws you are your own prosecuting attorney, judge, jury, and       hangman.
To read Mark Steyn's article, click on the following link:
http://www.nationalreview.com/articles/293094/fluke-charade-mark-steyn
To read The Motley Monk's daily blog, click on the following link:
http://themotleymonk.blogspot.com/
Cardinal Timothy Dolan of New York has quickly become the Church's voice in the United States.  Not one to back off in a fight over the Church's right to teach its faith and morals, Cardinal Dolan—the President of the United States Conference of Catholic Bishops—wrote a letter on March 2, 2012, to the nation's bishops.
Cardinal Timothy Dolan
Archbishop of New York
It's a long letter, consisting of four pages, focusing upon the "religious liberty" argument the Cardinal is currently championing.  In the letter, Dolan:
Despite the invitation by President Barack Obama to "work out the  wrinkles," the White House has now announced that the new regulations of the  Department of Health and Human Services have been published in the Federal  Registry.
At a recent meeting at the White House between the USCCB and White House staffs, "our staff members asked directly  whether the broader concerns of religious freedom—that is, revisiting the  straight-jacketing mandates, or broadening the maligned exemption—are all off  the table. They were informed that they are."
The Church is prepared to continue discussing  these matters: "But as we do so, we cannot rely on off the record promises of  fixes without deadlines and without assurances of proposals that will concretely  address the concerns in a manner that does not conflict with our principles and  teaching."
"…given this climate, we have to  prepare for tough times."
Cardinal Dolan appears to have taken to heart the promise he made when he was elevated to the role of "Prince of the Church"—to defend the Church and its teaching.  He wrote:
We have made it clear in no uncertain terms to the government that we are  not at peace with its invasive attempt to curtail the religious freedom we  cherish as Catholics and Americans. We did not ask for this fight,  but we will not run from it.
Cardinal Dolan concluded his letter stating:
…we know so  very well that religious freedom is our heritage, our legacy and our firm  belief, both as loyal Catholics and Americans. There have been many threats to  religious freedom over the decades and years, but these often came from without.  This one sadly comes from within. As our ancestors did with previous threats, we  will tirelessly defend the timeless and enduring truth of religious  freedom.
Yes, The Motley Monk would observe, what the Obama administration is doing is not just about Church teaching but, more broadly about religious freedom.  And, yes, this threat is from within.
What Cardinal Dolan doesn't say in his letter about that particular threat, however, is that the "threat from within" has its roots deeply sunk into the Catholic Church of the United States.
With more than 70% of Catholics disagreeing with Church teaching on artificial birth control and abortion (excepting partial birth abortion), the Obama administration knows that and is cleverly using that knowledge in an effort to divide Catholics from the hierarchy with the goal of winning the majority of the Catholic vote in November.
The Motley Monk would also observe that Cardinal Dolan's strategy may not just be religious but also political.
By not backing down in this fight, the Cardinal–intentionally or unintentionally, The Motley Monk does not know—is redirecting attention away from the pedophilia scandal and toward the intersection of religion and politics in the marketplace.  More importantly, he is providing a cheerful role model of a priest at his best—teaching the faith in good times and in bad times—that may very  well prove attractive to young men who, through their selfless service on behalf of the Church, will carry on this mission in the next generation.
To read Cardinal Dolan's letter to the bishops, click on the following link: http://www.usccb.org/issues-and-action/religious-liberty/upload/Dolan-to-all-bishops-HHS.pdf
To read The Motley Monk's daily blog, click on the following link: http://themotleymonk.blogspot.com/
When it comes to improving the nation's failing public schools (and not every public school is failing), solutions are "a dime a dozen."  With solutions proliferating across the nation, that ends up being a pretty sizeable chunk of change.
Then, too, research studies examining how to improve the nation's failing schools don't cost "a dime a dozen."  No, they're a veritable cottage industry, one carrying a high price tag.  "That adds up to some real dollars," the late-Senator Everett McKinley Dirksen (R-IL) was fond of saying.
With all of that money spent and so many of the nation's schools continuing to fail their students, The Motley Monk would suggest once again introducing one of the foundational principles of Catholic education—the "grammar of Catholic education"—namely, "parents are the first and best teachers of their children" into discourse about school reform.
The Motley Monk was delighted to read a Washington Post article detailing where parents are attempting to do just that.
Taking advantage of a 2010 California "trigger law," parents in the Mojave Desert town of Adelanto have petitioned to take over an elementary school.  Backed by Parent Revolution, a Los  Angeles organization funded in part by the Bill & Melinda Gates Foundation as well as the Walton  Family Foundation, parents like Cynthia Ramirez and Doreen Diaz organized their efforts
Diaz said:
We just decided we needed to do something for our children.  If we don't stand up and speak  for them, their future is lost.
The parents' wish list includes:
a DTE principal who has full  control over hiring, firing, curriculum, and spending;
every teacher to possess a master's degree;
a full-time librarian and among other things; and,
preschool classes, a longer school day, a computer lab, and clean,  and working restrooms.
The facts?
Diaz's daughter attends Desert Trails Elementary (DTE).
The 666 children attending DTE are mostly Black and  Latino, with nearly every student qualifying for the federal definition of "poor."  DTE lacks a  full-time nurse, guidance counselor, and psychologist. DTE has had three principals in the past five years.
Last year:
nearly 25% of students were suspended in 2011, nearly two times the district average;
two-thirds of students failed the state reading exam;
more than half of the students were not proficient  in math; and,
~80%failed the science exam.
DTE has not met  state standards for six years.  Scores on state-mandated tests place DTE in the bottom 10% of  California's schools.
No doubt, DTE is a "failing" school.
Of course, there are critics of the takeover plan and their arguments are predictable:
The complex challenge of educating young people may be entrusted to people who may be unprepared to meet it.
Parents are  circumventing the elected school board.
Operators of charter schools want to take over the school to line their pockets with money that should be used to educate the students.
The Motley Monk's favorite criticism was voiced by a group of parents who are opposed to the trigger.  Backed financially by the California Teachers Association, the state's largest teachers  union, one of these parents who has two children attending DTE, Lori Yaun, said:
We all agree we'd like to see some improvements, but would you rather blow  everything up, start from scratch and hope for better?  That doesn't sound  very good to me.
Judging from the facts of the past 5 years and the President of the Adelanto Teachers Union, LaNita M. Dominique, Ms. Yaun better not hold her breath waiting for "some improvements" to appear.  According to Ms. Dominique:
We have a great school district, serve great kids that live in a great  community.
Authentic school reform comes down to a battle of principles.
Are parents the first and best educators of their children and educators delegated by parents to assist in the education of their children?
Or, are educators delegates of the states who tell parents what and how their children are to learn?
To read the Washington Post article, click on the following link:
http://www.washingtonpost.com/national/parent-trigger-school-tests-california-law-that-allows-takeover-via-petition/2012/02/23/gIQAl9gYtR_story.html?wpisrc=nl_headlines
To read The Motley Monk's daily blog, click on the following link:
http://themotleymonk.blogspot.com/
U.S. House of Representatives Minority Leader, Nancy Pelosi (D-CA), has all but declared war on the authority of the Catholic Church to teach its faith and morals.
Telegraphing a "message" to the hierarchy last week, Ms. Pelosi said that the Church's teaching on birth control "isn't  even accepted by the laity churchgoing people themselves."  She noted that "an overwhelming number" of American Catholic  girls from age 14 "or younger" use birth control.
Evidently, the Minority Leader would prefer a more democratized Catholic Church, where decisions are made by taking votes or, perhaps, hiring Gallup to do some public polling.
(The relevant remarks begin at 51:40, although the entire video is worth watching.)
Representative Pelosi had called a Georgetown Law School student, Sandra Fluke, to  testify concerning the Sebelius' regulations that will compel all healthcare plans—including those  provided or purchased by Catholics and Catholic institutions—to cover sterilizations, contraceptives, and abortifacients.  Fluke, the former President of Georgetown Law Students for  Reproductive Justice, had complained that Georgetown did not cover contraceptives in its student health insurance plan.
Interrupting Ms. Fluke, the Ms. Pelosi said:
…it also speaks to the fact that this is what the practice is in our country. If an overwhelming number of Catholic women of childbearing age—and stretch that from 14 to 50 or however older or younger you want to go—are practicing birth control,  then that has to be some message to the church that please don't expect  employers and insurance companies to enforce an attitude that you have that isn't even accepted by the laity churchgoing people themselves.

So, we have a problem here, which you have really  clearly presented an answer to: A voice of a young woman in an institution of higher learning that is Catholic, I always thought with a capital C and a small c. Let's hope that that is the case.
As a Catholic, The Motley Monk must note two problems with Ms. Pelosi's analysis:
Truth is determined by popularity: The Motley Monk would suggest that Ms. Pelosi rethink this.  After all, just because a majority of the citizens of the South in the 17th century believed that slavery was moral didn't make enslaving human beings moral.  In the 20th century, just because the majority of Nazis believed the extermination of the Jews was moral, didn't make exterminating them moral.  Even if 99% of humanity believed that contraception and abortion were moral, doesn't make either moral.
"Catholic" means different things to different people: The Motley Monk would suggest this assertion turns a fact—yes, different people believe the word "Catholic" can mean different things—into a principle, one that ultimately means "nothing can mean anything."  Why?  Anyone is free to believe anything, whether true or not!  In contrast, The Motley Monk would argue that "words have meaning."  Accordingly, a

C

atholic university would present the teaching of the

C

atholic Church by engaging it in principled discourse with other non-Catholic ideas so that students would, as Blessed John Henry Newman wrote, "think about these matters as Catholics do."  A

c

atholic university would discuss what

c

atholics think the Catholic Church should teach, informed by the current Zeitgeist and supported by the magisterium of public opinion. (In some circles,

c

atholics are called "Catholics-in-Name-Only" [CINO's].  As this phenomenon impacts the nation's Catholic universities and colleges, The Motley Monk calls it the "Georgetownization" of U.S. Catholic higher education…to wit: Ms. Fluke.)
If all of that isn't troubling enough, Representative Pelosi also said that preserving the Sebelius regulations was about protecting the "God-given free will" of women.  Of the Chairman, Darrell Issa (R-CA), Ms. Pelosi asked mockingly:
Does that person, or that Chairman of Committee, have any judgment on what it means to a family to personally and religiously make decisions about the size and timing of their family?
Does that person have any knowledge, is he qualified to talk about the danger to women's health, and therefore the care of the family, to a Mom if she and her husband, their doctor and their God cannot make  those decisions?
Is that committee chairmanship and leadership of the Congress qualified to make a decision about how people exercise their God-given free will to take their responsibility and to answer for how they  exercise that God-given free will?
Whew!  Where is one to start?
For Catholics, The Motley Monk notes three problems with the line of argumentation inherent in Ms. Pelosi's  questioning:
The "if you don't have it, you have nothing to say about it" argument: Just just because a member of the U.S. Congress is a male and Chairman of a committee, does not ipso facto render that man incapable of making a judgment or render him unqualified to speak about women's "health" issues.  According to Ms. Pelosi's reasoning, would the fact that she is not a Catholic theologian render Ms. Pelosi unqualified to render a judgment or unqualified to speak about Catholic teaching?
It is up to individuals to determine what their God requires: This argument is to the heart of the Protestant Reformation.  The Motley Monk would note that the Protestant reformers argued that they didn't need an intermediary—a priest, a bishop, or a Pope of Rome—to tell them what the Scriptures taught.  Ms. Pelosi sounds more like a Protestant than a Catholic. (Or, is that a

p

rotestant rather than a

c

atholic?)
Human feelings trump God's rights.  Ms. Pelosi failed to address the Creator's "rights"…from which are derived all other rights and "human rights," in particular.  Neither did Ms. Pelosi discuss the "right" of those who will be compelled to pay for "healthcare" practices and procedures that violate their consciences.  Also left out of Ms. Pelosi's discussion were the Church's rights to teach about the faith and morals as She (meaning the Church, not Ms. Pelosi) sees fit.
Ms. Pelosi is engaging in this discourse for strictly political purposes.  It is part of the overall Obama re-election strategy: To divide U.S. Catholics in order to shore up just enough votes to ensure re-election.
If The Motley Monk's analysis is accurate, the House Minority Leader is selling her Catholic faith for political expediency.
To read The Motley Monk's daily blog, click on the following link:
http://themotleymonk.blogspot.com/
The Associated Press has published a list identifying several of the ways Republican presidential candidate Rick Santorum's absolutist principles render him completely unacceptable to the majority of American voters as a potential President of the United States.
According to the Associated Press report, just how unacceptable is Santorum?
Birth control: Santorum says he wouldn't take away the pill or condoms, but believes the 50 states should be free to ban them if they want.  He also argues that the Supreme Court erred when it ruled in 1965 that married Americans have a right to privacy that includes the use of contraceptives. If that's not bad enough, Santorum told the Christian blog "Caffeinated Thoughts" that as President he would warn the nation about "the dangers of contraception" and the permissive culture it encourages.
Thought it couldn't get worse?
Santorum told "CBS This Morning" that he wants to promote abstinence "as a healthier alternative" to birth control.
Working women: Santorum believes that parents in two-income families aren't doing what's best for the kids.  He has written:
For some parents, the purported need to provide things for their children simply provides a convenient rationalization for pursuing a gratifying career outside the home.
Santorum believes the ideal of a family where both parents work in order to accrue greater material benefits was created by "radical feminists" who are "convincing women that professional accomplishments are the key to happiness."
Women in combat: Santorum is against women in combat, especially closer to the front.  Santorum also says the differences in physical abilities between men and women aren't being taken into account.  And, get this: Fighting men will be distracted by their "natural instinct" to protect women, Santorum believes.
Homosexuals in the military:  As President, Santorum will reinstate the "Don't ask, Don't tell" policy.  Lifting the ban was social engineering, he believes, and "sexual activity has absolutely no place in the military." He added:  "Keep it to yourself whether you're a heterosexual or a homosexual."
Abortion: Santorum favors amending the Constitution to ban abortion.  Believing that human life begins at conception, he also believes that doctors who perform abortions should be charged as criminals.  Santorum likens women who have abortions to 19th-century slaveholders and has written that "unlike abortion today, in most states even the slaveholder did not have the unlimited right to kill his slave."  Previously, Santorum supported allowing abortions in cases of rape or incest, but now says "no" to those exceptions.
Obviously, Rick Santorum's stands on these social issues are so far out of the mainstream, the Associated Press suggests, that he's absolutely and completely unacceptable as a candidate for President.  The Associated Press writes:
Most Americans don't share Rick Santorum's absolutist take on abortion. He's out of step on women in combat. He questions the values of the two-thirds of mothers who work. He's even troubled by something as commonplace as birth control — for married couples.
The problem with this particular analysis is that Rick Santorum is generating serious interest on the part of Republican primary voters.  Polls indicate that he may beat Mitt Romney in his home state of Michigan.
In light of these facts, it may be that the Associated Press' editors thought that it's time to run some articles scrutinizing Santorum's "negative" record on social issues.  And, why not use polls to "prove" that the candidate is way outside even the Republican mainstream!
Think The Motley Monk crazy?
Read the Associated Press comment:
And if he becomes the GOP nominee, some of his ideas would probably be surprising, even puzzling, to general election voters.
Suprising?  Puzzling?
How about "countercultural," "principled," and rooted in the faith of the Catholic Church?
Might it be that Rick Santorum's candidacy is one envisioned by Vatican II in the Decree on the Apostolate of the Laity and is just the tonic needed for a culture many of whose members have been charmed by the false promises of  secularism, materialism, and consumerism?
The Council wrote:
In the Church there is a diversity of ministry but a oneness of mission. Christ conferred on the Apostles and their successors the duty of teaching, sanctifying, and ruling in His name and power. But the laity likewise share in the priestly, prophetic, and royal office of Christ and therefore have their own share in the mission of the whole people of God in the Church and in the world.

They exercise the apostolate in fact by their activity directed to the evangelization and sanctification of men and to the penetrating and perfecting of the temporal order through the spirit of the Gospel. In this way, their temporal activity openly bears witness to Christ and promotes the salvation of men. Since the laity, in accordance with their state of life, live in the midst of the world and its concerns, they are called by God to exercise their apostolate in the world like leaven, with the ardor of the spirit of Christ. (#2c-d)
To read the Associated Press report, click on the following link:
http://cnsnews.com/news/article/being-pill-about-pill-santorum-vs-us-views
To read the Decree on the Apostolate of the Laity, click on the following link:
http://www.vatican.va/archive/hist_councils/ii_vatican_council/documents/vat-ii_decree_19651118_apostolicam-actuositatem_en.html
To read The Motley Monk's daily blog, click on the following link:
http://themotleymonk.blogspot.com/
In contrast to the Vatican's steadfast opposition to the use of artificial means of birth control, the United Nations continues to sound the drumbeat of "sustainable population development," asserting that it's nothing short of an "imperative" for the 21st century and cannot be achieved without improving women's reproductive health.  In short, the hypothesis is that reducing fertility ensures economic success.
No one is more convinced of the validity of this hypothesis than is the Executive Director of the United Nations' Family Planning Agency (UNFPA), Babatunde Osotimehin.
In a February 2012 press release, Osotimehin asserted that reducing fertility through family planning—including free access to contraceptives and abortions—is the key to ensure economic development.
The problem with well-intentioned ideologues like Osotimehin is that they conveniently overlook the demographic facts and economic implications that contradict their hypothesis.
Consider the example of Japan.
Based on a "moderate" interpretation of Japan's 2010 census in a report published by the Daily Yomiuri Online, by 2060:
Japan's population will fall 30% (<90M), with those aged <14 years numbering less than 8M, compared to those aged 65+ who will number 35M (or, 39.9% of Japan's population).
Japan's fertility rate (the expected number of children born per couple) will be 1.35 in 2060, down from 1.39 in 2010 and far below the 2.08 needed to keep Japan's population from shrinking.
In 1960, 11.2 workers supported 1 retiree. In 2010, 2.8 workers supported 1retiree. By 2060, 1.3 workers will support 1 retiree.
So, Japan is now confronted with an increasing aging population and a decreasing young population.  The economic implications of these demographic facts are nothing short of devastating!  Topping the list: What these facts imply for Japan's social security and taxation systems.
While the Church has been warning about these matters for decades, The Motley Monk was pleased to read an article in ZENIT that the global stock markets are beginning to pick up on the Vatican's argument and projecting what "sustainable population development" means for almost every developed market.
A strategist for Deutsche Bank in Hong Kong, Ajay Kapur, believes it would be a crucial error for politicians and economists to believe that Japan's economic stagnation in the last two decades was something unique.  Kapur said:
In the next five years, all of the 18 developed countries for which Deutsche has property market data going back more than half a century will see a decline in their working age population ratios.
Kapur then warned that this combination of fewer workers in the labor force and high levels of indebtedness is sure to affect the global economic environment adversely.
Why?
Many other nations—for example, Taiwan, the European Union, the United States—are only now beginning to deal with the consequences of near- to below- replacement fertility rates.  The President of Taiwan, Ma Ying-jeou, has warned that her nation's lack of children presents "a serious national security threat."
As bad as that is, it's worse yet for Latin America.
Why?
Forget the region's endemic poverty.  It's a region where UNFPA-sponsored programs have proven especially effective in reducing the region's population.  To wit:
In 1960, Brazil's fertility rate was 6 children/woman.  In 2010, Brazil boasted a lower fertility rate than the United States, at 1.9 children/woman.
In 2025, 26% of Latin America's population will be 60+ years old.
The estimated impact on the region will be an even lower standard of living.  Considering the region's overall current standard of living, that's lower than lower!
The Motley Monk has thought for decades that Pope Paul VI's encyclical "Humanae vitae" is an infallible pronouncement because, in that document, the Pope presciently forecast some of the implications of what today is called the "birth control mentality."  Despite the data gained in the 45 years since the document's publication, ideologues continue to assert the hypothesis that reducing fertility ensures economic success.
All The Motley Monk can say in response is "And there's an Easter Bunny, too."
To read the ZENIT article, click on the following link:
http://www.zenit.org/article-34234?l=english
To read The Motley Monk's daily blog, click on the following link:
http://themotleymonk.blogspot.com/
Some commentators have been opining that the White House is feeling the heat fanned into flame last week after President Barack Obama basically told the U.S. Catholic bishops to fall into line by next year with his administration's new healthcare regulations.  In support of this opinion, those commentators are now pointing to the appearance of President Obama's political adviser, David Axelrod, on MSNBC. (The relevant portion begins at 3:45.)
If this opinion is accurate, the U.S. Catholic bishops' response—focusing upon the free exercise of religion and First Amendment rights—cut to the bone.  That's why Axelrod said during the interview that the Obama administration  didn't intend to "abridge anyone's religious freedom" with its regulation  requiring church-affiliated employers to cover sterilization, birth control, and abortofacients for their  employees. Yet, defending the administration, Axelrod said:
The bottom line is, this  was a decision made with the interest of the health of millions around this  country in mind.
Unrepentant and somewhat contrite, Axelrod noted: "We have great respect for the work that these institutions do, and we certainly don't want to abridge anyone's religious freedom. He then added that when making the decision, the Obama administration was struggling to strike a balance between a policy that "guarantees women the preventive care they need and one which respects the prerogatives of religious institutions." Axelrod then went back to his political defense:
There are tens of thousands, hundreds of thousands of women  who work in these universities who are not Catholic.  The question is  whether they're going … to have the same access to basic preventive care.
Acknowledging the  dispute has caused a rift between the White House and the  Roman Catholic Church, Axelrod extended an olive branch to the nation's bishops, adding:
I'm less concerned about  the messaging of this than finding a resolution that makes sense.  I think we need to lower our voices and get together.
The Motley Monk doesn't buy the opinion that the White House has been feeling the heat precisely because of what Axelrod said during the MSNBC interview. With 70%+ of self-identified Catholics disagreeing with Church teaching about sterilization, contraception, and abortion, Axelrod doesn't fear losing "the Catholic vote."  No, his appeal to all of those women who work in Catholic institutions is meant to shore up their vote.  That's why Axelrod said:
This is an important  issue. It's important for millions of women around the country.  We want to resolve it in  an appropriate way and we're going to do that.
Under the disguise of "protecting" all of those women who work in Catholic institutions, Axelrod and his boss, President Obama are willing to do exactly what the U.S. bishops have said they are doing, namely, trampling upon religious liberty and First Amendment rights.
But The Motley Monk's opinion is that these two men are up to something else as well: Using all of those women to achieve what they really want, namely, agents of the federal to use the government's regulatory powers to dictate that religious employers must violate their consciences if their organizations are to provide public services.
The logic is pretty clear: Beat the U.S. Catholic bishops on this issue and the rest of the dominoes will fall.  All it will take is for all of those women to vote for the President who is protecting their so-called "freedoms."
To read The Motley Monk's daily blog, click on the following link:
http://themotleymonk.blogspot.com/