Donald R. McClarey
Originally called the National Legal Currency Act, the National Bank Act was signed into law on February 25, 1863.  The Act created National Banks that could issue notes printed by the United States Treasury that would serve as currency, the famous Greenbacks.  Precisely one year before the Congress had authorized the treasury to issue paper currency in an amount not to exceed 150 million dollars.  Although the move to a fiat currency not backed in gold was widely unpopular around the country, the nickname of the notes, Greenbacks, coming from people complaining that the notes were backed only by the green ink used to print the backs of the notes, when the economic house did not fall in from the issuance of the Greenbacks in 1862, Congress placed no limits on the issuance of the currency in February of 1863.
The Union financed its war effort 88% through taxation and war bonds, with the Greenbacks taking up the slack.  Five hundred million in Greenbacks were issued during the War and caused an unpleasant, though manageable, inflation of 180% during the War.  This contrasted with the Confederacy that could finance only 46% of its war effort with taxes and bonds.  The inflation caused by the issuance of Confederate currency, popularly known as Greybacks, was an astonishing 9000% during the War.  The experience of the Union and Confederacy indicates that a fiat currency is always dependent on the innate strength of the economy of the nation issuing it, along with the question mark that always existed as to whether the Confederacy would win its independence.  The experience of the Confederacy with its currency was strikingly similar to that of the United States with the Continental currency during the American Revolution, which became so worthless that it ceased to circulate as money in May 1781.  Ironically both Continental and Confederate currency are precious today as a result of collectors. Continue reading →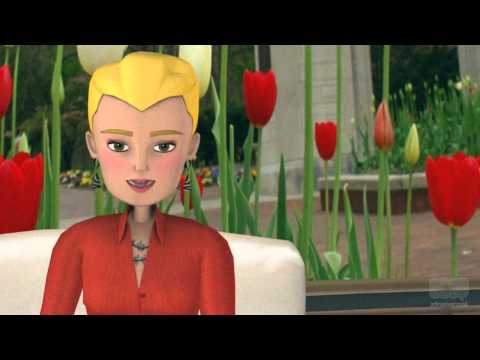 Hattip to Matt Archbold at Creative Minority Report.  From those hilarious folks at The Lutheran Satire.  Just remember in the coming days of the Conclave that the bubble headed blonde in the above video will accurately reflect the knowledge base of many of the talking heads on television pontificating about would be pontiffs.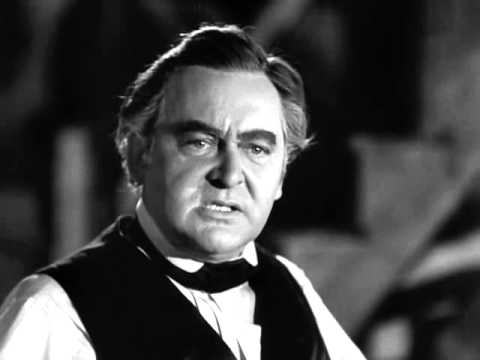 He pointed his finger once more, and a tall man, soberly clad in Puritan garb, with the burning gaze of the fanatic, stalked into the room and took his judge's place.
"Justice Hathorne is a jurist of experience," said the stranger. "He presided at certain witch trials once held in Salem. There were others who repented of the business later, but not he."
"Repent of such notable wonders and undertakings?" said the stern old justice. "Nay, hang them–hang them all!" And he muttered to himself in a way that struck ice into the soul of Jabez Stone.
Stephen Vincent Benet, The Devil and Daniel Webster
In his short story The Devil and Daniel Webster, Benet has Satan conjure up the damned souls of 12 villains from American history to serve as a jury in the case of Satan v. Jabez Stone. Only seven of these entities are named, and we have examined the lives of each of them including the "life" I made up for the fictional the Reverend John Smeet.
The judge who presided over the case was Justice John Hathorne.  Born in August of 1641, Hathorne was a merchant of Salem, Massachusetts.  Hathorne prospered as a merchant with trading ventures to England and the West Indies.  He owned land around Salem and in Maine.  With economic power he combined political power, being Justice of the Peace in Essex County, and a member of the legislative upper chamber which combined the roles of legislature and high court.  In 1692 Hathorne was one of the men who questioned the accusers and accused and was in favor of bringing the accused to trial.  He was appointed by the Governor of Massachusetts as one of the judges of the Special Court of Oyer and Terminer that heard the trials.  Hathorne always voted to convict.
Subsequent to the trials he saw service in the militia in King William's War, taking part in 1696 in the siege of Fort Nashawaak in what became New Brunswick in Canada and rising to the rank of Colonel. He was eventually appointed to the Superior Court.  He died on May 10, 1717.
Following the Salem witch trials, there was a wave of revulsion at the verdicts.  Few doubted at that time that witches did exist, but many attacked the fairness of the trials, especially the concept of "spectral evidence" which allowed the accusers to testify as to what demons purportedly told them about the accused.  Many people found this admission of supernatural hearsay to be not only fundamentally unfair but preposterous and feared that the accusers had been simply settling old family feuds with the accused. Continue reading →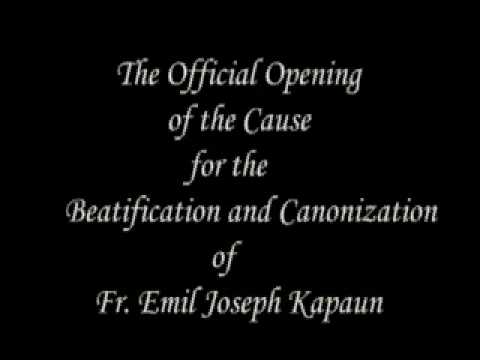 In the midst of a World War, Emil Kapaun was born in peaceful Pilsen, Kansas on August 20, 1916.  His parents were Czech immigrants and virtually everyone in the area spoke Czech.  From an early age Emil knew that he wanted to be a priest and would play mass with his younger brother.
  Graduating from Conception Abbey seminary college in Conception Missouri in 1936,  Emil attended Kendrick Theological Seminary in Saint Louis, and was ordained a priest of the diocese of Wichita in June 1940.  Father Kapaun returned to his home parish Saint John Nepomucene in Pilsen as an assistant to Father Sklenar who, together with his Bishop, had paid the cost of his attendance at the seminary.  During these years Father Kapaun was also an auxiliary chaplain at Herington Air Base.  After the retirement of Father Sklenar in December 1943, Father Kapaun became pastor of his boyhood parish.  Receiving permission from his Bishop, Father Kapaun joined the army as a chaplain in July 1944.
Chaplain Kapaun's intial assignment was as chaplain at Camp Wheeler in Georgia.  In April 1945 he was sent to the C-B-I (China-Burma-India) theater of operations.  While in the C-B-I he traveled over 2000 miles by jeep to say mass for the troops in the forward areas.  Arriving in India he served as a chaplain for the troops on the Ledo road from Ledo, India to Lashio, Burma.   Chaplain Kapaun became friends with the Catholic missionaries, priests and nuns from Italy, at Lashio.  Taking up a collection for the missions from American troops, who responded generously, Father Kapaun also prevailed upon American combat engineers to construct a building in Lashio to be used as a school and a church.  Here is a picture of Father Kapaun, viewer's right, along with his trusty jeep, while he was in the C-B-I.
Promoted to Captain, he remained in the C-B-I until May of 1946 and was mustered out of the Army in July 1946.  With the approval of his Bishop, Father Kapuan enrolled at Catholic University in Washington on the G.I. Bill, and obtained a Master's degree in education in February 1948.  In April his Bishop appointed him pastor in Timken, Kansas in April 1948.  Believing that he was called to be a chaplain for the troops, and with the consent of his Bishop, Father Kapaun rejoined the army as a chaplain in September 1948.
Serving as a chaplain at Fort Bliss, Father Kapaun was ordered to Japan in 1950.  Upon the outbreak of the Korean War, he was assigned to a front line combat unit, the 3rd battalion, 8th cavalry regiment, 1rst Cavalry Division. Continue reading →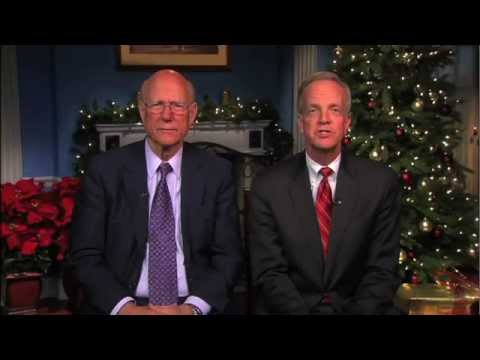 On April 11, 2012 Father Emil Kapaun, the POW Servant of God, will receive posthumously this nation's highest decoration for heroism, the Medal of Honor:
The Pentagon is expected to invite several of Kapaun's fellow former prisoners of war to attend the ceremony. They survived horrific conditions in the prison camp after they were captured in the first battles against the Chinese Army in late 1950, shortly after China entered the Korean War.
All of these soldiers, now in their mid- or upper 80s, have lobbied for more than 60 years to persuade the Army to award Kapaun the Medal of Honor.
They also have lobbied the Roman Catholic Church to elevate him to sainthood. The Vatican recently completed an extensive investigation and is considering the matter.
Soldiers like Mike Dowe, William Funchess, Robert Wood, Robert McGreevy and Herb Miller, most of them Protestants, have spent decades writing letters or giving interviews describing repeated acts of bravery by Kapaun. They said he repeatedly ran through machine gun fire, dragging wounded soldiers to safety during the first months of the war.
They said his most courageous acts followed in a prisoner of war camp, where Kapaun died in May 1951. They said he saved hundreds of soldiers' lives using faith and the skills honed on his family's farm near Pilsen. Continue reading →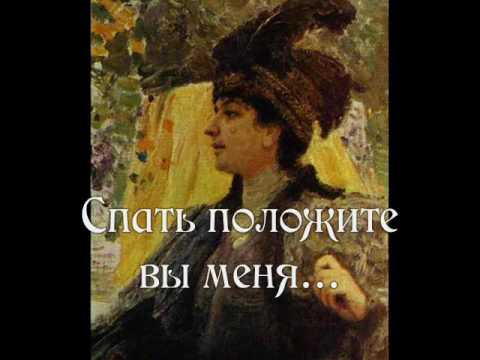 Something for the weekend.  Kalinka, perhaps the best known Russian song.  It was written in 1860 by Iran Larionov.  It quickly achieved a popularity of epic proportions and has been sung with endless variant lyrics among Russians from that day to this.  Here are the original lyrics:
Little snowberry, snowberry, snowberry of mine!
 Little raspberry in the garden, my little raspberry!
  Ah, under the pine, the green one,
 Lay me down to sleep,
 Rock-a-bye, baby, rock-a-bye, baby,
 Lay me down to sleep.
Little snowberry, snowberry, snowberry of mine!
 Little raspberry in the garden, my little raspberry!
  Ah, little pine, little green one,
 Don't rustle above me,
 Rock-a-bye, baby, rock-a-bye, baby,
 Don't rustle above me.
  Little snowberry, snowberry, snowberry of mine!
 Little raspberry in the garden, my little raspberry!
  Ah, you beauty, pretty maiden,
 Take a fancy to me,
 Rock-a-bye, baby, rock-a-bye, baby,
 Take a fancy to me.   Little snowberry, snowberry, snowberry of mine!
 Little raspberry in the garden, my little raspberry!
Here is a variant from the movie Taras Bulba (1962) where cossacks in the seventeenth century are anachronistically singing Kalinka as a drinking song: Continue reading →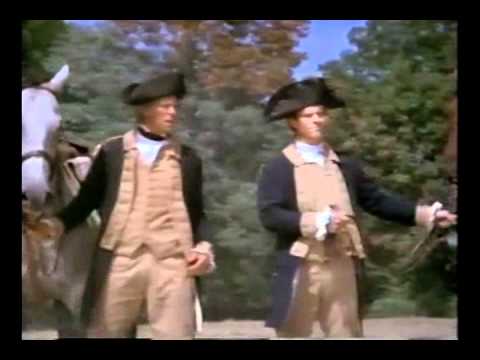 The time is now near at hand which must probably determine whether Americans are to be freemen or slaves; whether they are to have any property they can call their own; whether their houses and farms are to be pillaged and destroyed, and themselves consigned to a state of wretchedness from which no human efforts will deliver them. The fate of unborn millions will now depend, under God, on the courage and conduct of this army. Our cruel and unrelenting enemy leaves us only the choice of brave resistance, or the most abject submission. We have, therefore, to resolve to conquer or die.
George Washington
This is the one hundred and tenth anniversary of the birth-day of Washington. We are met to celebrate this day. Washington is the mightiest name of earth — long since mightiest in the cause of civil liberty; still mightiest in moral reformation. On that name, an eulogy is expected. It cannot be. To add brightness to the sun, or glory to the name of Washington, is alike impossible. Let none attempt it. In solemn awe pronounce the name, and in its naked deathless splendor, leave it shining on.
Abraham Lincoln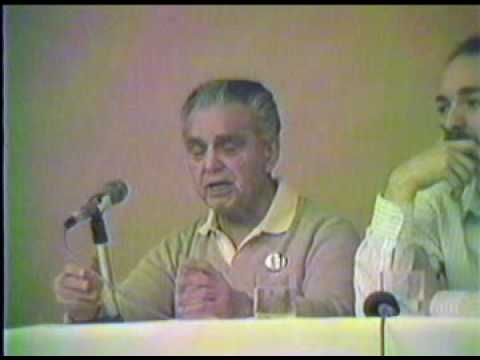 A guest post by commenter Fabio Paolo Barbieri on one of the legendary comic book artists, Jack "King" Kirby, his greatest comic book creation, Captain America, and Kirby's trip through American history with the Captain:
With Captain America's Bicentennial Battles we at last reach a masterpiece within the meaning of the act.  The Marvel Treasury Edition format in which it was published, though suffering from the same bad production values as the regular titles, tried for a more upmarket and collectable air: instead of slim pamphlets with floppy covers, padded out with cheapo ads, they had 80 large pages, no ads, and more durable hard(ish) covers. On the whole, it was an unhappy compromise without future, but Kirby, who had seen formats and production values decline throughout his career, grasped the opportunity of more elaborate work than the regular format allowed.  (Artists of Kirby's generation are often heard commenting on the quality of paper and colouring available to today's cartoonists, even when they don't read the stories; bad printing had been such a fundamental reality to their period that improved paper stock and technology are the one thing that stands out when they see a new comic.)


That is not to say that it is flawless everywhere; few details of title, packaging and secondary material could be worse.  That anyone could come up with such a title as Captain America's Bicentennial Battles would be incredible had it not happened; its clanging, flat verbosity belongs more to the kitsch of 1876 than of 1976 – "Doctor Helzheimer's Anti-Gas Pills".  The pin-ups that pad out the awkwardly-sized story (77 pages), with Captain America in various pseudo-historical costumes, are positively infantile, the front cover is dull and the back one ridiculous.  Nothing shows more absurdly the dichotomy between Kirby's mature, thoughtful, even philosophical genius and the bad habits of a lifetime at the lowest end of commercial publishing coming on top of a lower-end education; the nemesis, you might say, of uneducated self-made genius.  The Kirby who did this sort of thing was the Kirby who filled otherwise good covers with verbose and boastful blurbs, who defaced the English language with "you matted masterpiece of murderous malignancy!" and the like, who cared nothing for precision and good taste – in short, the man whose lack of education lingered in his system all his life. Kirby went into his work with less inherited "baggage" than any other cartoonist, and was correspondingly radical and revolutionary, but he also had little share in common taste and standards.
.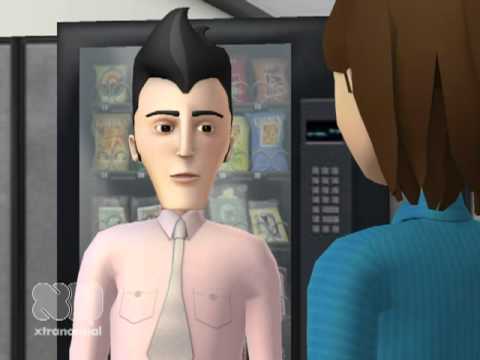 All we have of freedom, all we use or know—
This our fathers bought for us long and long ago.
Ancient Right unnoticed as the breath we draw—
Leave to live by no man's leave, underneath the Law.
Lance and torch and tumult, steel and grey-goose wing
Wrenched it, inch and ell and all, slowly from the King.
Till our fathers 'stablished, after bloody years,
How our King is one with us, first among his peers.
So they bought us freedom—not at little cost
Wherefore must we watch the King, lest our gain be lost,
Rudyard Kipling, The Old Issue
Give an A to Sarah Conly for boldly proclaiming what many of our liberal elites believe but are too wise to state openly:
I would review her book Against Autonomy, but I think I will call on three others to do the heavy lifting for me:
Of all tyrannies, a tyranny sincerely exercised for the good of its victims may be the most oppressive. It would be better to live under robber barons than under omnipotent moral busybodies. The robber baron's cruelty may sometimes sleep, his cupidity may at some point be satiated; but those who torment us for
our own good will torment us without end for they do so with the approval of their own conscience.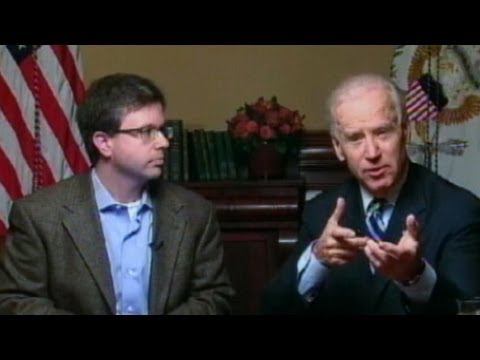 As long time readers of this blog know I have long been an admirer of the work of Dale Price at his blog Dyspeptic Mutterings, and I frequently go there to steal borrow blog ideas.  Dale turned his attention recently to the editorial at America, the Jesuit heterodox rag, which called for the repeal of the Second Amendement:
That their grief may not be compounded.
At long last, the editors of America endorse a constitutional buttress to the culture of life.
Supporting the Human Life Amendment? Surely you jest. Politics is strictly about the art of the possible when it comes to abortion.
No, no–one must be realistic about such things.
Instead, we need to repeal the Second Amendment to the Constitution. The reason: something must be done so that urban, left-leaning Jesuits can feel better about themselves:
The disturbing feeling that we have failed to do everything in our power to remove the material cause of their deaths, however, will no longer compound our grief.
For some reason, there are exceptions:
This does not require an absolute ban on firearms. In the post-repeal world that we envision, some people will possess guns: hunters and sportsmen, law enforcement officers, the military, those who require firearms for morally reasonable purposes.
As an aside, please, please, I beg you: stop pretending you give a rat's fanny about hunting. Deep down, we know you hate it, but somehow you feel compelled to offer insincere boilerplate respect. You can stop now. Besides, hunting firearms are more devastating than ones that make you queasy. Just flop your cards on the table and admit you don't approve of any significant private ownership of firearms. Dialogue requires openness, don't you know?
Anyway, there's a yawning logical inconsistency here: why should an off-duty approved firearm owner be allowed to keep it when he is off the clock? At the end of the day, such individuals should turn them in to a secure area until they punch back in. Even soldiers aren't toting weapons around all the time outside of combat zones. As the editors note, original sin (!) ensures bad things will happen, and cops are quite capable of misusing firearms, as we have been recently reminded. Thus, in Americaworld, there is no reason for anyone to own a firearm off duty.
Go after violent media? Nah. That's Legion of Decency, Catholic-ghetto stuff. Shudder.
Revisit our oft-idiotic drug war? Piffle. Nope. What it boils down to is that nobody at America owns a firearm or likes anyone who owns one. In policymaking, this is known as the It's Time We All Start Making Sacrifices, Starting With You, Of Course! maneuver.
Did it ever occur to them to, you know, actually talk to an actual gun owner before promulgating this un-papal bull? Apparently not. Dialogue's only for people the Catholic left respect, I guess. Nope–it's time to tear an Amendment out of the Constitution and unchain Caesar to kick doors in to remove unapproved firearms from our midst. If you like the drug war, you'll plotz over the gun war.
Continue reading →