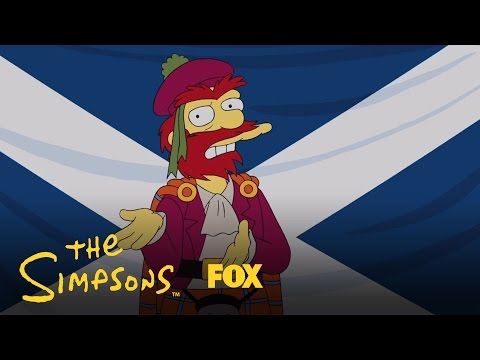 "The noblest prospect which a Scotchman ever sees, is the high road that leads him to England!"
Dr. Samuel Johnson
As faithful readers of this blog know, I am in favor of Scotland voting to break away from the UK.  Go here to read my reasons why.  I welcome Groundskeeper Willie to the cause, particularly because of his keen insight into the Scottish national character, as he demonstrates below in mentioning some of the mortal enemies of the Scots: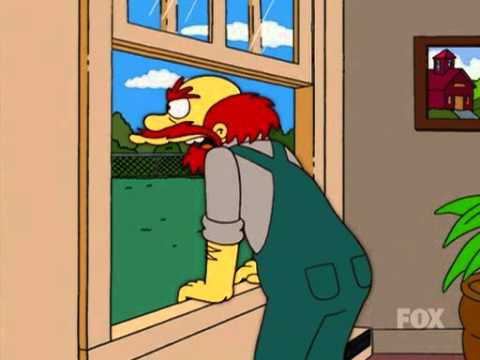 Update:  Ah, PJ O'Rourke has joined the chorus calling for Scottish Independence:
This coming Thursday the Scots will vote on whether to make Scotland an independent nation. And I hope they do because it will be a disaster.
I don't say this as a prejudiced Irishman. Even though the thistle-arse sheep-shagger Scots swiped Ulster and sent a herd of Presbyterian proddy dogs and porridge wogs to squat on our land and won the Battle of the Boyne in 1690 by using unfair—indeed, unheard of —- organization, discipline, and tactics on an Irish battlefield. We Micks only hold a grudge about such things for 300 years or so. →']);" class="more-link">Continue reading →