Bonchamps
By Wednesday morning, we will likely know who the 45th president of the United States is. I say "likely" because it possible that we won't know due to all kinds of logistical problems associated with tallying elections. Assuming there is a clear winner, though, we will hear different narratives from different camps about the significance of the outcome. Here is what I am thinking we may see.
If Obama wins…
Conservatives will blame Romney, if the margin of defeat is incontestable. His perceived increase in likability will be swept under a tide of commentaries about his remoteness and inability to connect with the average voter. He will join the ranks of GOP losers such as Bob Dole and John McCain and will, hopefully, fade away. If the margin of defeat is extremely narrow, moderate Republicans will probably take the changing demographics narrative to heart while hard conservatives will blame either a) Mitt's moderation in policy and tactics, which will have proved unable to motivate the base and get out the vote, and/or b) claims of voter fraud and other shenanigans on the part of the Obama camp. In either case, the atmosphere of despair and hopelessness will be thick and heavy, especially in the face of Democratic triumphalism.
The election is almost upon us, and many of us have made up our minds as to whom we are going to vote for, or whether we will even bother to vote at all. On the slight chance that someone from the ever-shrinking pool of undecided voters in a critical county in a vital swing state stumbles upon this blog post, the even less likely chance that they are Catholic, and the even less likely chance that their Catholic faith informs their political conscience, I'll make one last appeal for a GOP vote.
I say a GOP vote, and not a Romney vote, because a) the most important issue at stake in this election really only depends upon which party, not individual man, is in power, and b) many people on the fence probably aren't very enthused about Romney the man. I'll admit that even as someone who has made up his mind, I am still not enthused. Granted, Romney isn't as awful as many of us imagined him to be before he took Obama to the woodshed in the first presidential debate, it still isn't easy to joyfully rally to his banner. He lacks the consistency and commitment to principle of the enigmatic Ron Paul, a pretty old guy who manages to get thousands of  modern American 20-somethings to care about things other than themselves, which is nothing short of miraculous in its own right. Still, he has emerged as a capable enough candidate for the highest office in the land. But let's return to the issues.
Thank the Good Lord I am not a politician. If I were running for office, what I am about to write would undoubtedly cause me to plummet in the polls and induce a heart attack for my campaign manager. It is up to us – bloggers, polemicists, wags, editorialists, etc. – to say plainly and boldly what politicians cannot say. By now hundreds if not thousands of us on the pro-life side of the spectrum have weighed in on the mountain that the Obama campaign and the leftist media have made out of the molehill of the "rape exception" that many self-identified pro-lifers hold. FYI: it is a molehill not because rape is no big deal, but because less than 1% of abortions are performed on rape babies. I don't know if what I have to say will be different from what you have read, but I'm about to douse this issue in gasoline and light a match, so check yourselves now.
I have been obsessively reading articles on neuroscience, determinism and free will lately. Much of what I read is fascinating, but it is what I haven't read that I find even more interesting. As I type these words, I am making, with each word, what I would call a choice. Some choices are easier than others, obviously, if I want my post to follow the basic rules of spelling and grammar that currently govern the English language.
I am doing something more than that, however. I am also assuming that what I write will be read by people who can also make choices. If I am merely disseminating information, there won't be a choice I am imploring you to make. If I am attempting to convince you that one position regarding a controversial topic – free will vs. determinism, perhaps – is correct and the other is false, I am certainly acting as if you have a really-existing capacity of choosing. You will take the information I supply, sufficiently reflect on its implications for your value system, and decide it is worth acting upon or at least considering. That is the hope, at least.
It is a hope that is undeniably present in virtually every appeal for determinism I have read. Here is one of the more blatant offenders:
 We have or are capable of two sorts of attitude, and thus we may respond to determinism with dismay or intransigence. But we can also attempt to respond in another way. We can attempt to change our feelings. We can see what we must give up, and what we can keep, and the value of what we can keep. This can be called the response of affirmation.
Really? We may? We can? How? How might we do that? What faculty enables me to do these things? I call it free will. If free will is something other than this faculty, I don't know what free will is.
Here is another example, this time of an author spelling out the implication of determinism:
What we should discard is the idea of punishment as retribution, which rests on the false notion that people can choose to do wrong.
I scratch my head in awe and wonder that someone who just insisted that free will is an illusion and choice a myth can make appeals to reason, to an imagined faculty of choosing. In many of the articles I read, the determinists are always described as "rational" or even "hyper-rational", they're so rational that they are bursting and oozing with rationality from every pore and orifice.
And yet there is no rational form of communication that can convey their most fundamental premises and beliefs. Advanced human communication, verbal and nonverbal alike, presupposes the capacity to choose. Articles by determinists are filled with moral exhortations for positive action, for changes of heart and attitude, for compassion towards the poor sinners who couldn't have chosen not to sin.  These are not the grunts and groans of mindless animals, but the deliberately and freely chosen words of conscious beings who would like to see people behave and think differently than they currently do.
There is something deeply wrong with a worldview that must continually acknowledge that its premises sound absurd from the standpoint of human experience  but are justified by "the science." Free will isn't the false idea here. It is physicalism. Free will is how we describe what occurs millions of times in the life of millions of human beings every day. Physicalism is how presumptuous opposition to anything even resembling the supernatural or religious ought to be described. But who will have the courage to challenge physicalism instead of merely defending the constantly experienced reality of free will?
I was a little disappointed to see some mainstream conservative pundits declare Obama the victory of the debate "on points."
Obama, to his credit, performed much better this time around. He kept pace with Romney and landed a number of critical blows. He came out ahead on the Benghazi exchange, though as other pundits noted, the story tomorrow may not look so good for him. But I don't think Obama can be declared the winner of the debate.
Each issue ranks differently on the list of importance for voters. I think many of us would agree that the economy is by far the most important issue for most voters, including the undecided voters who were present at the debate and in the post-debate focus groups. Given this, it follows that winning an exchange during the debate on the economy ought to be weighted more heavily than winning an exchange over other issues. Of course almost all issues can be related back to the economy, but some are more "purely" economic than others.
On those issues, I thought Romney emerged the clear victor. I think he presented himself as someone with a superior working knowledge of business and economics, and probably inspired more confidence in his ability to handle the nation's economic problems than the President.  Double Romney's points for every answer that created the impression that he knows more about economics than Obama, and he becomes the clear winner of the debate.
I may just sleep through the foreign policy debate, though. My regular readers know why. I'm a Paulbot anti-American isolationist! No one represents my views. Oh well.
I'm sure many of you will disagree with me, seeing as how this is a mostly conservative blog, but I do not think Paul Ryan won tonight's debate. In fact, I was disappointed in his overall performance, particularly his weak answers on abortion.
Yes I'm glad he raised the religious liberty issue, but he should have taken a moment to insist that opposition to abortion is rooted in the belief that all innocent human beings, born and unborn, deserve protection under the law. We all know that "life begins at conception." The question is not when life begins, but when the right to life begins. Ryan's hands may be tied to a certain extent by Romney's position, which admits for various exceptions – conditions under which it is ok to butcher an innocent unborn child. Even so, he could have answered much better than he did.
That aside, I believe Biden dominated the debate. I know I am not the only one making this comparison, but it looked like a Thanksgiving dinner. To some it looked like mean old uncle Joe trying to beat up on nephew Paul, who held his own. To others, including myself, it looked like mean but knowledgeable Uncle Joe schooling a somewhat intimidated whippersnapper.
What I think, fortunately, doesn't matter. Some post-debate polls, such as CNN's, said Ryan won the debate, while others, such as CBS's, had Biden winning. It appears that the debate was a tie game, with Biden having met his primary objective and Ryan having (mostly) stood his ground. Perhaps I am more disappointed than most because I expected much more from Ryan. I didn't expect him to be a foreign policy whiz, but I expected more fight out of him on economic issues and certainly a whole lot more on social issues, particularly abortion.
Maybe he could take lessons from Ron Paul on how to respond next time (if there is a next time, in 2016 perhaps).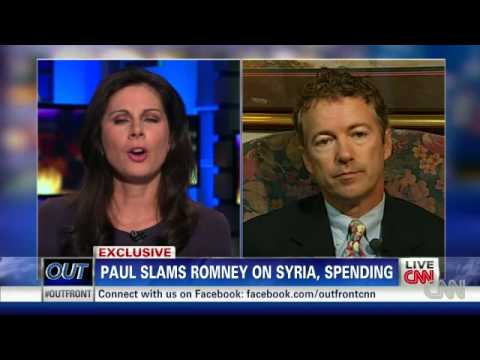 What does it mean to exercise "prudential judgment"? In recent years this phrase has been thrown around quite a bit in Catholic circles. I recently read a Facebook update arguing that prudential judgment is to the conservative right what "the demands of conscience" (I paraphrase) are for the liberal left. In both cases, so it is said, you have cafeteria Catholics putting politics over doctrine, and using these phrases to cover-up their misdeeds.
Of course there is some truth to this idea, but not a lot. When we speak of "prudential judgment", we are almost always speaking of the most efficient way to attain a given objective. The moral mandate to care for the poor is non-negotiable, which is why we must reject the vicious anti-altruism of someone like Ayn Rand. Even if this is agreed to semantic disputes are unavoidable. What does it mean to "care for", and who qualifies as "poor"? Obviously there are radically different and in some cases mutually exclusive concepts behind these words in different camps. Even if understanding can be achieved here, there will still be disputes over how this is to be done. This is where we exercise prudential judgment.
The bigger problem, in my view, is the presumption that prudence and morality are somehow distinct. Prudence is a virtue, after all. To deliberately ignore prudence and pursue whatever policy sounded the most righteous as it was being proposed isn't moral at all – in fact, such behavior ought to be denounced as recklessly immoral. The act of prudential judgment itself is not something distinct from moral behavior, but is in fact essential to moral behavior. The possibility that more harm than good will be done if a particular policy is pursued is always worth considering, no matter how morally justifiable it appears in the heat of the moment.
Mother Russia has done it again: this time, it pushed through a UN resolution affirming the link between traditional values and human rights. It did so against the protests of European and American delegations, who were primarily concerned about the implications that such an affirmation would have for gay rights.
The European and U.S. delegations repeatedly complained that "traditional values" is a vague concept used to justify violence and discrimination against women and lesbian, gay, bisexual and transsexual (LGBT) persons.
Homosexual activists are not happy:
Support for traditional values is deeply troublesome to LGBT groups, as the Gay Star News reports. They are worried it will be used to defend the natural family, and fear they will be unable to de-criminalize homosexuality worldwide.
I am thrilled to see that there is a relatively powerful nation on this planet that isn't an Islamic theocracy willing to defend traditional values before the entire world. I am elated to see Russia brushing aside as the anti-social insanity that it is the complaints of LGTB activists and their UN proxies.
One of the more amusing episodes of the post-debate media coverage was Chris Matthew's on-air meltdown, in which he shouts to his fellow MSNBC panelists "where was Obama tonight!?" and "he [Romney] was WINNING!" among (many) other things. It was priceless:
It's hard to believe it was only four years ago that Matthews, to his everlasting shame, announced that Obama sent a thrill up his leg.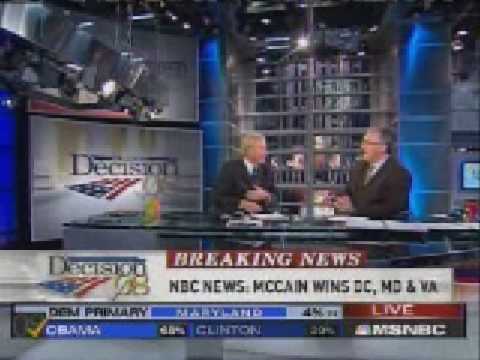 It would appear, then, that: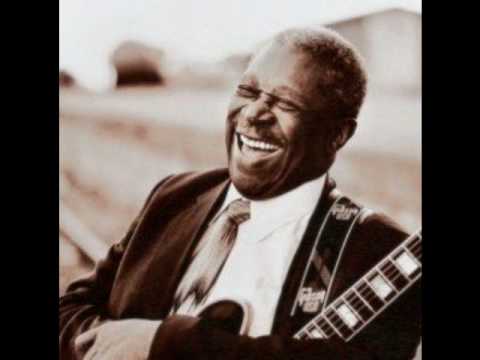 It's more than the title, too. I mean, it's clear that Obama has done Chris quite wrong, and that he will be sorry someday – unless he heeds Matthew's warning and starts taking cues on how to debate from him and his colleagues (pray that Obama actually does it).
In all seriousness, Romney was the clear winner of the debate. But this was really nothing compared to the massacre that is going to take place on October 11. I'll be watching with pizza and imported beer!
One of the more annoying memes I am often confronted with is the automatic assumption that libertarians must be for "gay marriage."I can understand why some people automatically assume such things in good faith, but I can also tell when the leftist media is attempting to exploit an apparent rift between libertarians and conservatives on the right. Whenever I read somewhere that there may be tension between different wings of the American right on an issue such as "gay marriage", it is almost never a conservative or a libertarian writing it.
Is it consistent with libertarianism to be an uncritical and loud advocate of "gay marriage"? In my view, the answer is no. In fact, it is more consistent with libertarianism, at least in the current political climate and given the way the issue is currently framed, to be opposed to the "marriage equality" movement. The word "equality" ought to be the first indication to a libertarian that something may be amiss, since egalitarian movements are often statist, sometimes outright totalitarian movements that seek to achieve an ideal of equality by sheer force. Communism is the most obvious example, but what feminist and certain racial groups have achieved on college campuses is only a microcosm of what they would like to see in society at large: free speech utterly silenced, opposing views ostracized, careers denied or ruined over the utterance of a heterodox opinion (just view the archives of The Foundation for Individual Rights in Education for countless examples). To some extent this already does happen in society at large, but only selectively – for now.
A couple of posts at Breitbart's "Big Government" site have resulted in thousands of comments  and intense debate between libertarians and conservatives, and between libertarians themselves over the merits of supporting a third-party/independent alternative to Mitt Romney. Having been involved in third-party politics myself at one point in my life, I am sympathetic to the cause. But given the stakes this November, I've decided to hold my nose and vote for Romney, as I've already posted here at TAC.
I must say, however, in response Kurt Schlichter (the author of the aforelinked pieces) that I regard this as a highly personal choice, and not one that I am willing to guilt others into making. On many of the issues that matter to me and other Ron Paul supporters, Romney is absolutely abysmal and nearly indistinguishable from Obama, whether we are talking about civil liberties, constitutional protection of the lives of American citizens (even the bad ones), foreign policy, monetary policy, and a host of related issues. Those who prioritize such issues cannot be expected to give Romney their vote. There was also the disgraceful treatment of Ron Paul and his delegates by the GOP at the RNC this year. Schlichter would have us basically forget all about it.
With that said, however, when Ron Paul stopped actively campaigning for the GOP nomination, his candidacy in effect came to an end. There certainly is something bizarre about a pledge to vote for a man who by the looks of things would like to settle into a well-deserved, hard-earned retirement from public life. I always suspected that Paul didn't really want to be president. Some see this as a positive trait, and it can be in certain contexts, but men also need leaders. If that makes me sound fascistic, so be it. Human nature is what it is.
So people who accept the reality that Paul is unable or unwilling to capture the nomination and the Presidency are then faced with other options. I've explained my choice, but many others are considering Gary Johnson, and Schlichter is addressing them as well (as well as Virgil Goode, the Constitution Party candidate's supporters). Aside from the fact that Johnson is pro-choice and therefore unsupportable for Catholics, I don't begrudge anyone the right to support either of these men as an alternative to Romney.
Traditionalist Catholics are typically not fans of Murray Rothbard. And yet as I read more of his work, I find more reasons to appreciate Rothbard's insights into political theory, which I believe were shaped by a deeper appreciation for the Catholic political and philosophical tradition than some are willing to admit. It is easy to see Rothbard as nothing more than a secular Jewish atheist who opposed "the Old Order" and supported unrestricted personal liberty. And yet he spent his final years advocating for Pat Buchanan's presidential run and his socially conservative platform.
That there is an affinity for Catholicism in Rothbard's thought is not surprising. He identifies the Catholic countries, above all Austria, as the originators of subjective-utility economics, while Protestant countries such as Britain developed more labor-centric economic theories. The Catholic tradition had identified consumption (in moderation) as a worthwhile activity and goal; the Calvinist tradition emphasized hard labor as the primary good and consumption as a necessary evil at best. He writes:
Conversely, it is no accident that the Austrian School, the major challenge to the Smith-Ricardo vision, arose in a country that was not only solidly Catholic, but whose values and attitudes were still heavily influenced by Aristotelian and Thomist thought. The German precursors of the Austrian School flourished, not in Protestant and anti-Catholic Prussia, but in those German states that were either Catholic or were politically allied to Austria rather than Prussia.