Tito Edwards
As one of our commenters found out, it's a commercial for the 'oh so choice' 2012 Honda CR-V.  Here is what Honda has to say:
Celebrate the launch of the all-new 2012 CR-V, Honda brought Ferris Bueller's Day Off back in a big game commercial. We cast Matthew Broderick as himself, skipping out on a day of acting work and living it up in his all-new CR-V. Relive movie history with Honda's fresh twist and wonderful homage to this '80s classic.
Think you're a true fan of Ferris Bueller's Day Off? We hid over two dozen references to the movie throughout the commercial. Some are obvious, some are very subtle. See how many you can find. #dayoff
Tim Tebow on the left, a priest of God, kneeling before Him in the Tabernacle, since 33 A.D.!
Let us pray to bring Tim Tebow to the Fullness of the Truth that is the Catholic Church (he's got the kneeling genuflection down already).
Big Hat Tip to Brad Noel of Southern Fried Catholicism.
The following is a press release from Fr. Michael Rodriguez concerning the unprecedented legal action taken by (his) Bishop Armando Ochoa against him (I formatted the press release to eliminate spaces, content has not been touched or changed):
On January 12, 2012, Most Rev. Armando Ochoa, Administrator of the Diocese of El Paso, filed a lawsuit against me.  Once again, I want to reiterate that his action is dishonest and unjust.  I pose the simple question:  over the course of the past 9 ½ years, who is the one who has been laboring, struggling, sacrificing day and night, and caring for the spiritual and material well-being of San Juan Bautista Catholic Church?  Has it been Fr. Michael Rodríguez or Most Rev. Armando Ochoa?  Based on the factual record, which of the two has greater credibility when it comes to protecting and furthering the spiritual and material patrimony of San Juan Bautista?

SPIRITUAL GOODS

Over the course of my 9 ½ years as parish administrator of San Juan Bautista, by the grace and mercy of God, the following spiritual goods were "achieved":

1) Restoration of the glorious Traditional Latin Mass

2) Gradual restoration of the Catholic Church's sacred language, Latin

3) Gradual restoration of Gregorian Chant and sacred music

4) Devout and worthy reception of the Holy Eucharist on the tongue and kneeling, accompanied by preparatory and thanksgiving prayers

5) Silence at Holy Mass and a real catholic sense of the sacred

6) Modest dress and reverent behavior at Holy Mass and inside church

7) Two daily Masses at 8:00 a.m. and 6:00 p.m.

8. Holy Hours with Exposition of the Blessed Sacrament at least four times per week

9) Regularly-scheduled Confessions at least five times per week;  Confession available at any time, day or night, by appointment

10) Stations of the Cross every Friday in both english (12:30 p.m.) and spanish (6:45 p.m.)

11) Parish Lenten Missions in both english and spanish

12) Numerous vocations to the priesthood and religious life

13) Christ the King, Corpus Christi, and Our Lady of Guadalupe Processions through the neighborhood
UPDATE IV:  Fr. Michael Rodriguez Releases a Second Press Release
UPDATE III:  Excellent synopsis at the El Paso Times
UPDATE II:  Bishops Ochoa Press Release 2012 01 11 – PDF

UPDATE I:  Court Documents: Bp. Ochoa Lawsuit Filed Against Fr. Rodriguez – PDF
Bishop Armando Ochoa of the Diocese of El Paso has raised serious accusations against Fr. Michael Rodriguez, the brave priest who stood up for the sanctity of marriage at the El Paso city council, by filing a legal action against Fr. Rodriguez due to alleged financial misconduct.
Fr. Michael Rodriguez has released the following statement:
It is unfortunate that Bishop Armando Ochoa, Administrator of the Diocese of El Paso and no longer our bishop, has decided to pursue legal action against me.  Such legal action is unjust.

Over the course of 9 1/2 years as the parish priest of San Juan Bautista Catholic Church, I poured my heart and soul into caring for this parish, both in terms of temporal goods, and especially spiritual goods.  I'm confident that hundreds of my former parishioners will eagerly testify to this.

In his January 11, 2012, press release, Bishop Ochoa stated, "Fr. Rodríguez's handling and use of donated funds has compromised the financial integrity of San Juan Bautista."  This is not true.  Bishop Ochoa's statement also refers to "Fr. Rodríguez's mishandling of funds."  Again, this is not true.  I have always honored, respected, and made good use of the financial patrimony of San Juan Bautista.  I stake my entire reputation on this claim.

On September 20, 2011, I opened my heart to my bishop, like a son to a father, and was completely honest and forthcoming with him as to the financial affairs of San Juan Bautista.  I told him everything.  He chose not to believe me.  For the past four months, my canon lawyer has made repeated efforts to resolve this matter with Most Rev. Armando Ochoa, and he has refused.

I have a great love for my former parish of San Juan Bautista, and my former parishioners.  I am ready to fight for and defend them, whatever the cost.  I am also ready to protect my own good name and reputation.  I have never misappropriated or misused parish funds.

Finally, I am convinced that the real reason for my former bishop's actions against me is due to my defense of the Catholic Church's teaching with regard to homosexuality as well as my adherence to the Roman Liturgy of 1962.  If necessary, I will present prodigious evidence to support this contention.

I will continue to do my best to be a good and holy priest, no matter the cost.  I will continue to proclaim and teach the truths of the Roman Catholic Church, especially in the area of sexual morality, no matter the cost.  I will continue to adhere to the Ancient Rite of the Roman Catholic Church, no matter the cost.  Please keep me in your prayers during this difficult trial.  Please entrust me and my priesthood to the loving protection of Sancta Dei Genetrix, the Most Holy Mother of God.

Thank you and may the good Lord bless you as this joyous Christmas season continues.
End of statement.
This news is just coming in as I type this.  The El Paso Diocesan website has crashed where the bishops press release originates from.  When I am rested early tomorrow morning, I will transcribe the PDF file that I have of this press release in full.
Let us pray for all involved.
President Obama does his best Hugo Chavez impression as he chucks the U.S. Constitution for election gain.
Election 2012 can't come soon enough for this tin teapot to get booted out of office.
UPDATE 1-8-2012:  We have eliminated Ron Paul due to spamming issues.  If you feel the need to cast a vote for Ron Paul, please do s0 by leaving a comment.
John Bolton, Rudy Giuliani, Buddy Roemer, and Paul Ryan never announced their candidacy for the GOP nomination as some had speculated, so they have been removed from the TAC Poll.  In addition, Gary Johnson has removed himself from consideration the moment he accepted the Libertarian Party Nomination.  Herman Cain has suspended his campaign which is nothing more than preventing the inevitable.
Here's our latest poll so please vote in anticipation of the Iowa Caucuses (voting ends 7pm this Friday):
With the new year upon us the fledgling Catholic website for Young Adults has changed their name from VirtuousPla.net to Ignitum Today.  Ignitum Today offers wonderfully well written articles by young adults from all walks of life.  In our short time, I am one of the Chief Editors, we have introduced to the Catholic blogosphere such dynamic writers such as Fr. Ryan Erlenbush and Marc Barnes.
The change of the name is only cosmetic, the mission and overall content of Ignitum Today remains the same.  This change was set upon us by a copyright dispute that has not affected us in any other way besides the name change.
We look to evangelize our faith by sharing the stories of the JP2 and B16 Generation for all.  We hope you come and visit us soon (now would be better)!
Fr. Z says it best:
Perhaps other blogs will pick this up and help.
An article from the ultra-liberal New York Times ("Hell's Bible") is posted on the even more liberal MSNBC.
The article concerns the objections of the USCCB against pressure from the Obama Administration and/or states to force Catholic adoption agencies to allow homosexual "couples" to adopt.
You have to scroll down to the bottom of the MSNBC webpage to find the poll form.
Click here!
Action films have always been a favorite of mine and nothing comes close to action as those from the 80s.  With Expendables 2 coming out any man worth his salt will make a beeline to the nearest theater to watch an ensemble of some of the best of the 80s and today's action stars.
In addition to Stallone, Willis, and Schwarzenegger you see my personal favorite Jason Statham along with Dolph Lundgren, Mickey Rourke, Chuck Norris, and Jean-Claude Van Damme.  Of course there are more, but I'll let you all figure the rest out in this trailer.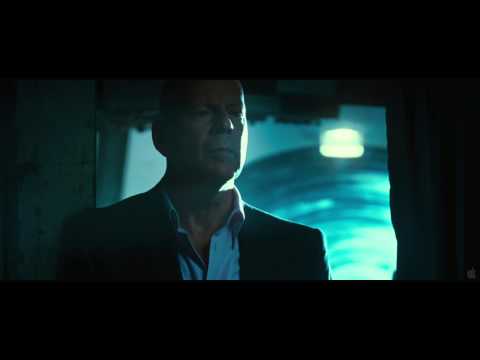 Christopher Hitchens passed away here in Houston last night at the age of 62.
Known for his punditry on all things political, he was a dedicated atheist and opponent of the Church.  His calm and verbose delivery always made me listen to what he had to say.