Ditto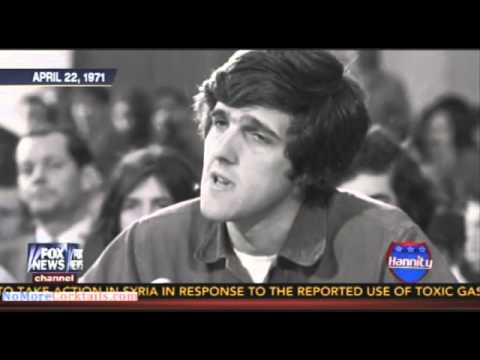 Some of the best analysis of political issues on the net is contained at the site Baseball Crank.  The site owner loves baseball and has many posts about it.  I, to put it mildly, do not share this passion.  However, I do read each of his non-sports post with keen interest.  In regard to his perspective on the situation in Syria I found myself nodding repeatedly as I read it:
There are many good reasons to wish to be rid of the brutal Assad regime, long an Iranian proxy, sponsor of Hezbollah, supporter of the insurgency against the U.S. in Iraq, shelterer (and maybe backer) of culprits in the 1983 Beirut barracks bombing that killed 241 U.S. Marines, oppressor of Lebanon and assassin of its prime minister, enemy of Israel and perpetrator of serial massacres against its own people.  But it seems increasingly likely that the alternatives to Assad would be even worse, ranging from domination of Syria by Al Qaeda and its Sunni extremist allies to splintering into an anarchic failed state.  As it stands, the Syrian civil war is a proxy battle between Assad's backers (Iran and Russia) and the backers of the rebel resistance (Saudi Arabia and Turkey).  It doesn't need more combatants who intend to show up, lob in a bunch of missiles and leave without resolving anything, and for the U.S. to control the post-Assad situation to our advantage would require a huge and for many reasons infeasible commitment of ground troops.  We did that in Iraq in part so we would not have to do it again every time there was an opportunity to topple a dictator in the Greater Middle East – we can leave the locals to resolve these things themselves.  Recent experiences in Egypt and Libya show that the public in the region hungers for change and a greater voice in how their countries are governed, but hardly inspire confidence that the results will be less anti-American or more respectful of individual liberty.  The fact that Syria affects the interests of the U.S. and its allies does not mean that we currently have any options on the table that would advance those interests.
Go here to read the brilliant rest.  The ending says it all about the rank hypocrisy of most of the Left when it comes to our foreign policy under Bush and Obama:
The lesson of both Obama's and Kerry's history of criticism of the Iraq War (Kerry, you will recall, voted for the war after voting against the original Persian Gulf War on the theory that the first President Bush hadn't assembled a large enough coalition) is that it was primarily driven by partisan opposition to George W. Bush, rather than any particular principled view of how to run American foreign policy.  In that light, it is perhaps unsurprising that the arguments made against Bush have been discarded and forgotten, just as all but a tiny minority of the anti-war movement has been silent on Obama's Libyan and Syrian adventures (and the internet chorus that branded Bush and Cheney as "chickenhawks" has been silent on Obama's and Biden's lack of military service).  But being in charge requires more than just blind partisanship, and five years into his presidency, Obama seems lost in formulating an approach to the use of military force that makes any sort of coherent sense.
18 Responses to Ditto