Monthly Archives:
February 2013
Along with one billion other Catholics, I have been consumed with reading about and thinking about the news of yesterday.  After getting over the initial shock and having some time to reflect on the weeks ahead, I have noticed a trend among many Catholic commentators.  It is best summed up with the recently re-popularized British World War II slogan, "Keep Calm and Carry On."
Granted, the slogan is often accompanied by sound theology, typically phrased as, "The Holy Spirit will guide the Church through this," or, "The Church will continue.  We have the promise of Christ that it will survive."  All of this is true, of course.  We do believe that the Holy Spirit will work through the conclave, and we certainly believe the the Church will stand the test of time and endure until the end.  Nevertheless, I think it is slightly naive to think that there is nothing about which we should worry.  On the contrary, I think there is quite a bit of legitimate concern.  To understand this, however, we need to make a distinction between the supernatural virtue of hope in those things eternal and a natural hope in those things temporal.
Authentic Christian hope is the theological virtue by which we find solace, comfort, and confidence in the fact that the outcome of the spiritual war in which we are engaged is already known.  Christ has conquered evil and death, and has done so definitively.  We know where all of this is headed, and so there is no reason for despair.  If we accept our vocation and work for personal holiness and the holiness of those with whom we have been entrusted, then we will assuredly play our part and will be welcomed into the victory that is the beatific vision.
I've been seeing it all over Facebook and some of the websites I frequent: an abortionist has killed another woman. The abortionist: LeRoy Carhart, a typically careless, deceptive, and incompetent child-killer. The woman: Jennifer Morbelli, who was seeking an abortion at 33 weeks. That's the ninth month of pregnancy. The child: existed. And had a name, evidently, which was Madison Leigh.
I would have to be a heartless, emotionless robot to fail to understand why so many people are identifying Ms. Morbelli as "the victim" of Carhart. It seems rather obviously so, doesn't it? Except it isn't. It simply isn't.
There is a point at which one's rhetorical approach can become self-defeating and absurd. I don't know why exactly Morbelli was seeking an abortion, but chances are it wasn't to save her life – not that it would become acceptable in this case, but it would at least become more understandable. Speculation I have seen is that she was seeking a late-term abortion for a typical reason such as defects or deformities in the child.
In case you aren't familiar with the procedure, a late-term or partial-birth abortion typically involves delivering a baby almost entirely save for the head, jamming a pair of scissors into the back of its neck, and sucking its brains out through a hose. So there is no doubt in my mind who the real victim was here.
(originally posted at Acts of the Apostasy)

EXT. SWAMP – NIGHT
Moonlight streaks through moss-covered trees. In the middle of a clearing stands a black-domed structure – the secret hideout for the nefarious super-villain group SCHISM [Society of Catholycs Hellbent on Instituting Secular Modernism].
INT. SECRET HIDEOUT
People seated around a large round table in a dimly lit room. One person is standing, a scowl on his face. It's KING KÜNG (aka Hans Küng), leader of SCHISM. With him are REESE'S PIECES (Fr Tom Reese); McBRAIN (Fr Richard McBrien);RAINBOWKID (GLBTQ androgynous-looking character); LIVE CURRANT (Fr Charles Curran); COSMIC GIRL (Sr Joan Chittister); and the SOUR PATCH KID (YouthGen member from Call-to-Action).
KING KÜNG
Ah, fellow SCHISM members, ist everyvun present? EX-cellent. I zhingk you all know vhy I have called zhis meetingk?
RAINBOWKID
You DVR'd the Grammy's?
KING KÜNG
Vhat? Vhat's a "Grammy"?
LIVE CURRANT (to SOUR PATCH KID)
What's "DVR'd"?
KING KÜNG
Ach, be quiet, you dummkopf. No, not you, CURRANT, zee other dummkopf, zee RAINBOWKID. Now listen to me, all of you. Zhis morning, our nemesis, zee German Shepherd…
ALL
Hisssssssssssssssssssssssssss!!!!!!!
KING KÜNG
…announced zhat he ist resigningk at zee end of zee month. A vonderful opportunity has been dropped right onto our face! Continue reading →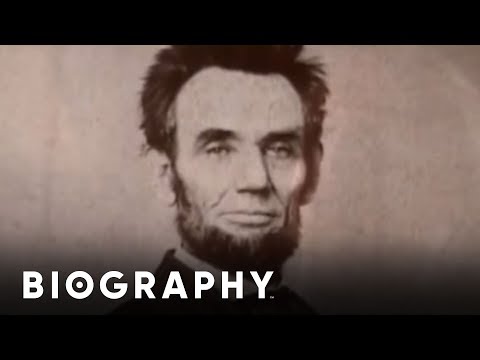 Justice exalteth a nation: but sin maketh nations miserable.
Proverbs 13:14
Today is the 204th birthday of Abraham Lincoln.  One of the many things I find fascinating about Lincoln is his view of the Civil War, a view which is not much considered these days.  Lincoln viewed it simply as a punishment for the sin of slavery.  Lincoln put this idea forth clearly in a letter to Albert Hodges on April 4, 1864.  Hodges was the editor of the Frankfort Commonwealth in Kentucky and Lincoln was explaining why he had found it necessary to adopt a policy of Emancipation and to enlist black troops, neither policy being popular in Kentucky or any of the border states.  At the close of the letter Lincoln disclaimed that he had controlled the events which had led to his embracing abolition as a war goal:
I claim not to have controlled events, but confess plainly that events have controlled me. Now, at the end of three years struggle the nation's condition is not what either party, or any man devised, or expected. God alone can claim it. Whither it is tending seems plain. If God now wills the removal of a great wrong, and wills also that we of the North as well as you of the South, shall pay fairly for our complicity in that wrong, impartial history will find therein new cause to attest and revere the justice and goodness of God.
God was willing the removal of slavery and gave the War as a punishment to both North and South for the sin of slavery.  This was not a spur of the moment thought by Lincoln, but rather the fruit of much anguished contemplation as to why the War came and what it meant. Continue reading →
I have always shuddered when a Pope dies because I am filled with dread of what comes next:   Endless reams of bad commentary by people who pretend to know something about the Vatican but who usually succeed only in revealing their bone ignorance of the subject.  The resignation of Pope Benedict I expect to inspire more of the same.
First up is John Moody, Executive Vice President, Fox News, and a former Vatican correspondent, who takes Pope Benedict to task for what he perceives to be a failed papacy.  Pope Benedict's main crime appears to be that he was not Pope John Paul II:
By contrast, Benedict's meek initial outings were public relations meltdowns.  His smile, though genuine, looked somehow sinister, as if he were about to bite  his audience. Determined to restore the Church's luster in Europe, where it is  often treated like a dotty old aunt, Benedict gave a lecture in Regensburg, Germany, in 2006  that appeared to denigrate Islam. The non-Catholic world howled; the Vatican  cringed and apologized.
On his first visit to the U.S. as pope, Benedict offered contrite apologies  for the Church's ham-handed treatment of the U.S. church's sex scandal involving  its priests. Even the pope's humble mien did not satisfy some, who pronounced  him cold and unfeeling toward the plight of victims of clergy abuse. He joined  the Twitterati, but his first attempt was a sterile: "I am pleased to get in  touch with you through Twitter. I bless all of you from my heart." At least he  stayed under 140 characters.
In nearly eight years, Benedict issued three encyclicals – direct messages to  the faithful that often reveal a pope's enthusiasms and interests. Benedict's  first – entitled "God is Love" — is a caressing, simply worded, logic-based  reassurance that our Lord loves us. Yet even his writing about love suffers in  comparison with John Paul's towering, intellectual yet intimate canon of  work.
None of which lessens Benedict's place in the line of Vicars of Christ. His  decision to resign was a brave one, based on personal humility, in keeping with  his message to the faithful that the things of Earth are transient, but the  promise of heaven lasting and infinite.  For that he should be  remembered.
Pope Benedict XVI has taken the ultimate step in humility and has decided to resign, because he felt the duties of the Petrine Ministry were too important to continue in a diminished state. I have no doubt that this will be the wave of the future for successive popes. Our previous Holy Father, Pope John Paul II soldiered on to help the show the world that disability was no disgrace. However, Pope Benedict XVI must have felt that since that example was already shown to us, he would chart a different path.
The humility of the Holy Father was first seen when then Father Josef Ratzinger had his sister listen to his homilies and his college seminary lectures for he did not want to go over the heads of his parishioners and seminary students. The Holy Father was somewhat of a prodigy as a child. Though he liked to play soccer with the rest of the boys in Traunstein, a small town in Bavaria, he realized he would never become a great athlete, so he throw himself into his studies and into the History and workings of religion in general and Catholicism in particular.
During the eight years of his pontificate, Pope Benedict XVI reached out to everyone, the poor, the marginalized, the wealthy and creative, those of other faiths, schismatic Catholics as well as those whose world views were totally different than his. However, the man from Bavaria never compromised on the issue of truth; he railed against the Dictatorship of Relativism and against the idea of social engineering which seems to have engulfed the Western world.
Pope Benedict XVI Says He Will Resign (New York Times) February 11, 2012:
After examining his conscience "before God," he said in a statement that reverberated around the world on the Internet and on social media, "I have come to the certainty that my strengths, due to an advanced age, are no longer suited to an adequate exercise" of his position as head of the world's one billion Roman Catholics. …While there had been questions about Benedict's health, the timing of his announcement sent shock waves around the world, even though he had in the past endorsed the notion that an incapacitated pope could resign.

"The pope took us by surprise," said Father Lombardi, who explained that many cardinals were in Rome on Monday for a ceremony at the Vatican and heard the pope's address. Italy's prime minister, Mario Monti, said he was "very shaken by the unexpected news."
According to the Associated Press, "The last pope to resign was Pope Gregory XII, who stepped down in 1415 in a deal to end the Great Western Schism among competing papal claimants."
There is a report just in that Pope Benedict is resigning on February 28.
VATICAN CITY) — Pope Benedict XVI has announced that he will resign Feb. 28, the first pontiff to do so in nearly 600 years. The decision sets the stage for a conclave to elect a new pope before the end of March.
The 85-year-old pope announced his decision in Latin during a meeting of Vatican cardinals Monday morning.
This would be the fifth time that a Pope has abdicated in the history of the Papacy, the most recent being Pope Gregory XII in 1415.  Further details as they come in.
Update:  Here is the statement of the Pope:
Asteroids traveling close to Earth caused by global warming.   Hmm, Deborah Feyerick, CNN empty talking head in the above video, has a BA in English from Barnard College, class of 1987.  I would wager than none of her professors while she was there ever gave her The Talk: Continue reading →