Monthly Archives:
January 2013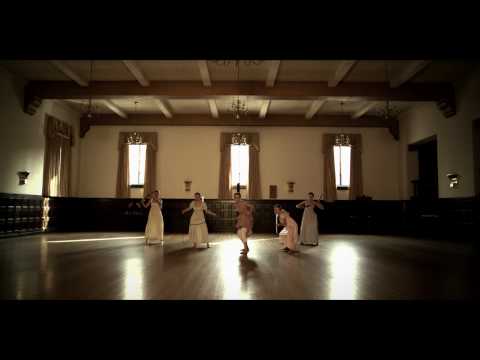 Two centuries today since the publication of Pride and Prejudice.  I confess that I have generally found Jane Austen to be a snore fest unless her text is enlivened, if that is the proper word when Zombies are involved, as in the above video.  Austen's books began to be published in America in 1832, although they made little impact with the general public until the latter part of the Nineteenth Century when the novelist William Dean Howells wrote several essays celebrating Austen as an author.
One of her most biting critics was Mark Twain.  A sample of his Austen tirades:
Jane Austen? Why I go so far as to say that any library is a good library that does not contain a volume by Jane Austen. Even if it contains no other book.
I haven't any right to criticise books, and I don't do it except when I hate them. I often want to criticise Jane Austen, but her books madden me so that I can't conceal my frenzy from the reader; and therefore I have to stop every time I begin. Everytime I read 'Pride and Prejudice' I want to dig her up and beat her over the skull with her own shin-bone.
Continue reading →
Well, the Land of Lincoln, and the home state of the South Side Messiah, has another distinction:
The Land of Lincoln now has the worst credit rating of any state in the nation:
llinois' credit rating has taken another hit.   Standard & Poor's Ratings Service downgraded the state from an "A" rating to "A-minus", making it the worst in the country.
The New York ratings firm's ranking means taxpayers may have to pay tens of millions of dollars more in interest when the state borrows money for roads and other projects.
The downgrade is the latest fallout over the $96.8 billion debt to five state pension systems.
The downgrade now ties Illinois with California, but California has a positive outlook.
Illinois' fragile overall financial status netted it a negative outlook, putting it behind California overall.
The ratings came out now because Illinois plans to issue $500 million in bonds within days.
Finally…we beat California at something.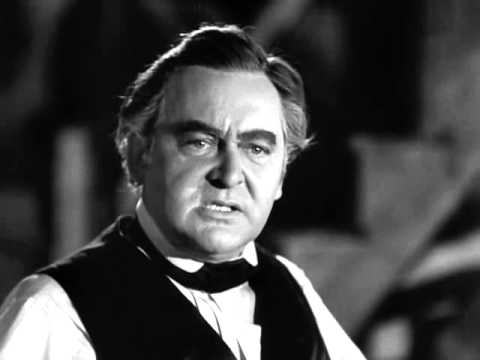 There was Morton of Merry Mount, who so vexed the Plymouth Colony, with his flushed, loose, handsome face and his hate of the godly.
Stpehen Vincent Benet, The Devil and Daniel Webster
In his short story The Devil and Daniel Webster, Benet has Satan conjure up the damned souls of 12 villains from American history to serve as a jury in the case of Satan v. Jabez Stone. Only seven of these entities are named. This is the fourth in a series giving brief biographies of these men. Go here to read the biography of Simon Girty, here to read the "biography" of the Reverend John Smeet and here to read the biography of Major Walter Butler.  In this post we direct our attention to Thomas Morton of Merry Mount.
A Devonshire man born in circa 1578, Morton was an attorney and a lover of plays and classical learning.  In 1624 he became involved in a trading venture to the Algonquian Indians in what is now Massachusetts.  In 1626 he founded the settlement of Merry Mount.  Morton ran a free and easy settlement, with the English settlers mixing freely with the Indians and quite a good time apparently being had by all.  On May 1, 1627 Morton erected a Maypole with much frolicking going on around it.
The pilgrims were shocked.  Governor William Bradford of Plymouth wrote:
Continue reading →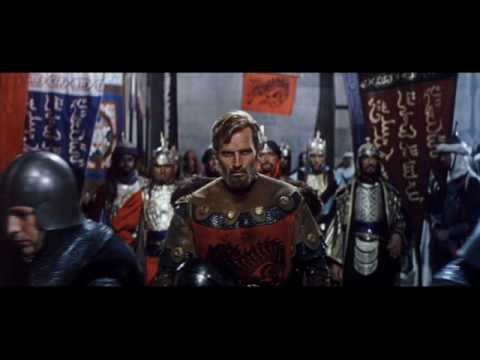 Something for the weekend.  The forgiveness song from El Cid (1961).  I have always loved this retelling of the legend of El Campeador, starring Charlton Heston and Sophia Loren, who purportedly despised each other during the filming.  I think the etchings of the intro capture something of the spirit of believing Spain, always waiting for the next great Crusade.
Here is my favorite sequence from the film: Continue reading →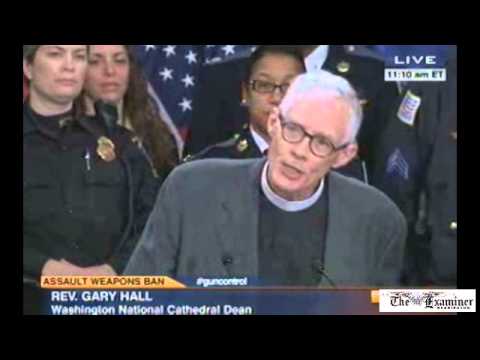 Pro-abort Senator Diane Feinstein, (D.CA)  at her press conference yesterday at which she displayed the guns she wants to ban, had it begin with a prayer by Episcopalian Canon Gary Hall, who runs the laughingly entitled Episcopalian "National Cathedral" in Washington, DC.  Canon Hall made news for himself earlier in the week by announcing that same-sex "marriages" would be performed at the "National Cathedral".  I found it intriguing that a representative of a dying church would be tagged to baptize Feinstein's gun grabbing efforts.
The Episcopal Church is clearly rotting away.
Self-reported statistics provided by the denomination this month show that the church has dropped from 2,006,343 members in 2009 to 1,951,907 in 2010, the most recent reporting year. The loss of 54,436 members increases the annual rate of decline from 2 percent to 3 percent, outpacing the most recently reported declines in most other mainline churches. The church's 10-year change in active members has dropped 16 percent.
A branch of the otherwise fast-growing 80 million member worldwide Anglican Communion, the third largest family of Christian churches globally, the Episcopal Church had also seen a steady decrease in the number of parishes, losing or closing over 100 in 2010, as well as a drop in attendance from 682,963 in 2009 to 657,831 in 2010, a 4 percent drop. Fifty-four percent of all U.S. Episcopal Churches suffered attendance loss over the prior year. Over the last decade, attendance was down 23 percent.
The denomination, which once claimed over 3.5 million members as recently as the mid-1960s, has lost over 40 percent of membership even while the U.S. population grew by over 50 percent.
Why this is occurring is easy to determine by reading an article on Canon Gary Hall at The American Spectator.
Unlike some of his predecessors, Hall is not content to host conversational forums with authors and poets or preside over high-profile funerals like those of Gerald Ford and Neil Armstrong. From calling in December for new firearms restrictions, to announcing last week that the massive gothic church is available for gay weddings, Hall embraces liberal causes as easily as he dismisses traditional Christianity.
**********************************************************
Previous generations of liberal Episcopal clergy often spoke in layers of obfuscation; discovering the heretical teaching buried in their writing and preaching required hours of decoding. Hall represents a younger generation of liberal Episcopalians who resemble nothing so much as Unitarian Universalists decked out in stoles and surplices; they are quick to denounce those who advocate historic Christian teaching—especially moral teaching—as intolerant perpetrators of injustice who must be silenced.
In an October interview with the Detroit Free PressHall announced that he is, "not about trying to convert someone to Christianity. I don't feel I'm supposed to convert Jews or Muslims or Hindus or Buddhists or Native Americans to Christianity so that they can be saved. That's not an issue for me."
Hall was also forthcoming about the fact that he finds common cause with those who do not profess a faith in Jesus Christ.
"I have much more in common with progressive Jews, Muslims, Hindus and Buddhists than I do with certain people in my own tradition, with fundamentalist Christians," Hall declared. "The part of Christianity I stand with is the part in which we can live with ambiguity and with pluralism." Continue reading →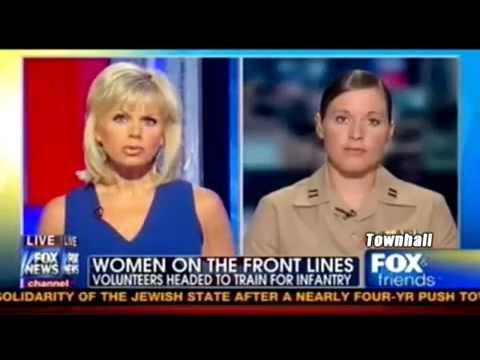 Back in my misspent youth in the Seventies I served some time in the Green Machine.  (I like to think that I greatly contributed to the defense of the nation by leaving the Army.)  While I was learning the mysteries of how to manuever squads, the other officer cadets and I would train with female officer cadets.  Most of them found the fairly arduous training very exhausting.  A few of them were as capable as the least physically in shape of the men.  (I would have been in that category.)  This was only basic training and not the type of training that would go on at an infantry branch school for the Lieutenants assigned to that branch.  Women of course back in those days could not be assigned to the Combat Arms branches of the Army, and I do not recall one woman complaining about that.
However, now Defense Secretary Leon Panetta, on his way out the door, has announced a policy to allow women to serve in the Combat Arms.  Since my service was a peace time comedy of errors, and I have an XY chromosome combination, I will defer to the observations of Captain Katie Petronio, USMC, made last year:
As a company grade 1302 combat engineer officer with 5 years of active service and two combat deployments, one to Iraq and the other to Afghanistan, I was able to participate in and lead numerous combat operations. In Iraq as the II MEF Director, Lioness Program, I served as a subject matter expert for II MEF, assisting regimental and battalion commanders on ways to integrate female Marines into combat operations. I primarily focused on expanding the mission of the Lioness Program from searching females to engaging local nationals and information gathering, broadening the ways females were being used in a wide variety of combat operations from census patrols to raids. In Afghanistan I deployed as a 1302 and led a combat engineer platoon in direct support of Regimental Combat Team 8, specifically operating out of the Upper Sangin Valley. My platoon operated for months at a time, constructing patrol bases (PBs) in support of 3d Battalion, 5th Marines; 1st Battalion, 5th Marines; 2d Reconnaissance Battalion; and 3d Battalion, 4th Marines. This combat experience, in particular, compelled me to raise concern over the direction and overall reasoning behind opening the 03XX field.
Who is driving this agenda? I am not personally hearing female Marines, enlisted or officer, pounding on the doors of Congress claiming that their inability to serve in the infantry violates their right to equality. Shockingly, this isn't even a congressional agenda. This issue is being pushed by several groups, one of which is a small committee of civilians appointed by the Secretary of Defense called the Defense Advisory Committee on Women in the Service (DACOWITS). Their mission is to advise the Department of Defense (DoD) on recommendations, as well as matters of policy, pertaining to the well-being of women in the Armed Services from recruiting to employment. Members are selected based on their prior military experience or experience with women's workforce issues. I certainly applaud and appreciate DACOWITS' mission; however, as it pertains to the issue of women in the infantry, it's very surprising to see that none of the committee members are on active duty or have any recent combat or relevant operational experience relating to the issue they are attempting to change. I say this because, at the end of the day, it's the active duty servicemember who will ultimately deal with the results of their initiatives, not those on the outside looking in. As of now, the Marine Corps hasn't been directed to integrate, but perhaps the Corps is anticipating the inevitable—DoD pressuring the Corps to comply with DACOWITS' agenda as the Army has already "rogered up" to full integration. Regardless of what the Army decides to do, it's critical to emphasize that we are not the Army; our operational speed and tempo, along with our overall mission as the Nation's amphibious force-in-readiness, are fundamentally different than that of our sister Service. By no means is this distinction intended as disrespectful to our incredible Army. My main point is simply to state that the Marine Corps and the Army are different; even if the Army ultimately does fully integrate all military occupational fields, that doesn't mean the Corps should follow suit.
I understand that there are female servicemembers who have proven themselves to be physically, mentally, and morally capable of leading and executing combat-type operations; as a result, some of these Marines may feel qualified for the chance of taking on the role of 0302. In the end, my main concern is not whether women are capable of conducting combat operations, as we have already proven that we can hold our own in some very difficult combat situations; instead, my main concern is a question of longevity. Can women endure the physical and physiological rigors of sustained combat operations, and are we willing to accept the attrition and medical issues that go along with integration?
As a young lieutenant, I fit the mold of a female who would have had a shot at completing IOC, and I am sure there was a time in my life where I would have volunteered to be an infantryman. I was a star ice hockey player at Bowdoin College, a small elite college in Maine, with a major in government and law. At 5 feet 3 inches I was squatting 200 pounds and benching 145 pounds when I graduated in 2007. I completed Officer Candidates School (OCS) ranked 4 of 52 candidates, graduated 48 of 261 from TBS, and finished second at MOS school. I also repeatedly scored far above average in all female-based physical fitness tests (for example, earning a 292 out of 300 on the Marine physical fitness test). Five years later, I am physically not the woman I once was and my views have greatly changed on the possibility of women having successful long careers while serving in the infantry. I can say from firsthand experience in Iraq and Afghanistan, and not just emotion, that we haven't even begun to analyze and comprehend the gender-specific medical issues and overall physical toll continuous combat operations will have on females.
I was a motivated, resilient second lieutenant when I deployed to Iraq for 10 months, traveling across the Marine area of operations (AO) and participating in numerous combat operations. Yet, due to the excessive amount of time I spent in full combat load, I was diagnosed with a severe case of restless leg syndrome. My spine had compressed on nerves in my lower back causing neuropathy which compounded the symptoms of restless leg syndrome. While this injury has certainly not been enjoyable, Iraq was a pleasant experience compared to the experiences I endured during my deployment to Afghanistan. At the beginning of my tour in Helmand Province, I was physically capable of conducting combat operations for weeks at a time, remaining in my gear for days if necessary and averaging 16-hour days of engineering operations in the heart of Sangin, one of the most kinetic and challenging AOs in the country. There were numerous occasions where I was sent to a grid coordinate and told to build a PB from the ground up, serving not only as the mission commander but also the base commander until the occupants (infantry units) arrived 5 days later. In most of these situations, I had a sergeant as my assistant commander, and the remainder of my platoon consisted of young, motivated NCOs. I was the senior Marine making the final decisions on construction concerns, along with 24-hour base defense and leading 30 Marines at any given time. The physical strain of enduring combat operations and the stress of being responsible for the lives and well-being of such a young group in an extremely kinetic environment were compounded by lack of sleep, which ultimately took a physical toll on my body that I couldn't have foreseen. Continue reading →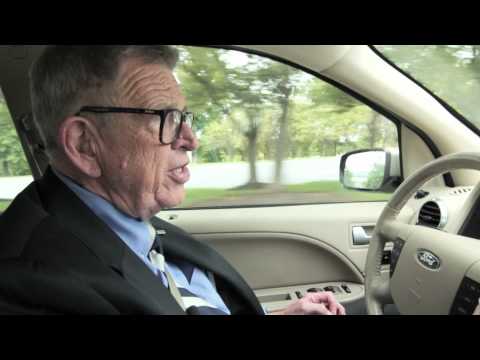 Live Not by Lies is the last thing Alexander  Solzhenitsyn wrote before his exile to the West in 1974.  Solzhenitsyn was one of the giants of the last century.  Thrown into the Gulag while he was an artillery officer in the Red Army during World War II, he tirelessly, at the constant risk of his life, fought a lonely battle for freedom for three decades in the Soviet Union.  His courage and literary skill inspired people around the globe, including me as a teen-ager and a young man.  I never thought what he wrote would be applicable to the United States, the land of the free and the home of the brave.  Alas, in the Age of Obama Solzhenitsyn's writings have an increasingly unpleasant contemporary ring to them.
So in our timidity, let each of us make a choice: Whether consciously, to remain a servant of falsehood–of course, it is not out of inclination, but to feed one's family, that one raises his children in the spirit of lies–or to shrug off the lies and become an honest man worthy of respect both by one's children and contemporaries.
And from that day onward he:
Will not henceforth write, sign, or print in any way a single phrase which in his opinion distorts the truth.

Will utter such a phrase neither in private conversation not in the presence of many people, neither on his own behalf not at the prompting of someone else, either in the role of agitator, teacher, educator, not in a theatrical role.

Will not depict, foster or broadcast a single idea which he can only see is false or a distortion of the truth whether it be in painting, sculpture, photography, technical science, or music.

Will not cite out of context, either orally or written, a single quotation so as to please someone, to feather his own nest, to achieve success in his work, if he does not share completely the idea which is quoted, or if it does not accurately reflect the matter at issue.

Will not allow himself to be compelled to attend demonstrations or meetings if they are contrary to his desire or will, will neither take into hand not raise into the air a poster or slogan which he does not completely accept.

Will not raise his hand to vote for a proposal with which he does not sincerely sympathize, will vote neither openly nor secretly for a person whom he considers unworthy or of doubtful abilities.

Will not allow himself to be dragged to a meeting where there can be expected a forced or distorted discussion of a question.

Will immediately walk out of a meeting, session, lecture, performance or film showing if he hears a speaker tell lies, or purvey ideological nonsense or shameless propaganda.

Will not subscribe to or buy a newspaper or magazine in which information is distorted and primary facts are concealed.
Of course we have not listed all of the possible and necessary deviations from falsehood. But a person who purifies himself will easily distinguish other instances with his purified outlook.
No, it will not be the same for everybody at first. Some, at first, will lose their jobs. For young people who want to live with truth, this will, in the beginning, complicate their young lives very much, because the required recitations are stuffed with lies, and it is necessary to make a choice.
But there are no loopholes for anybody who wants to be honest. On any given day any one of us will be confronted with at least one of the above-mentioned choices even in the most secure of the technical sciences. Either truth or falsehood: Toward spiritual independence or toward spiritual servitude.
And he who is not sufficiently courageous even to defend his soul- don't let him be proud of his "progressive" views, and don't let him boast that he is an academician or a people's artist, a merited figure, or a general–let him say to himself: I am in the herd, and a coward. It's all the same to me as long as I'm fed and warm.
Even this path, which is the most modest of all paths of resistance, will not be easy for us. But it is much easier than self-immolation or a hunger strike: The flames will not envelope your body, your eyeballs, will not burst from the heat, and brown bread and clean water will always be available to your family. Continue reading →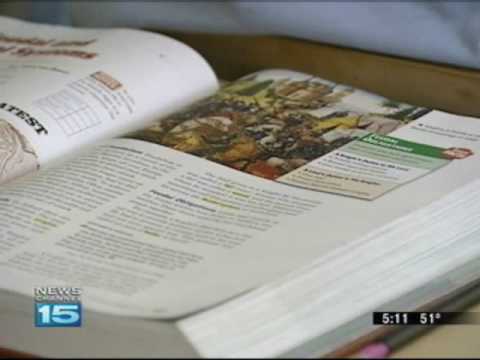 No, History is not boring, but it certainly is usually taught in a boring fashion.  The main culprits:
1. Badly Written Textbooks-Usually drafted by committees of fairly untalented hacks, they frequently make the reading of technical manuals seem exciting by comparison.
2.  Politicized Drek-Textbooks often have a strong ideological slant.  These days that slant is usually, although not always, driven from the Left.  Therefore students are likely to read quite a bit on the treatment of women in colonial America, with the military history of the American revolution left to a scant two pages.  This distorts History and usually drains the life out of it, as the study of the past becomes yet another opportunity to deliver a twenty-first century political diatribe.
3.  Ignorant Teachers-Too often History is taught by teachers who have little knowledge of it and no passion for it.  When I was in high school back in the early Seventies, coaches often were  assigned to teach History, under the assumption that anyone could teach it.  There were exceptions, and I still have fond memories of Mr. Geisler who taught American history and Mr. Vanlandingham who taught European history, but the usual level of the teaching of History was quite low.
4.  Laundry Lists-States often mandate inclusion of certain subjects in History.  This results in a laundry list approach of teaching History in which so many topics must be covered that short shrift is given to understanding a period as a whole.
Continue reading →
The ongoing health care debate, specifically the mandate by Health and Human Services that Catholic employers provide insurance coverage that includes artificial contraception, has spurned a renewed discussion of basic human rights.  On the one hand, the Catholic Church claims that the fundamental right to religious freedom is being violated by the current administrative order.  On the other hand, the government claims that people have the right to basic affordable health care, and that an employer who refuses to provide services that fit the definition is in violation of this right.  The Church then rejects the idea that contraception is part of "basic human health care."  The administration disagrees.  And the conversation hits a stale mate.  The whole debacle fails precisely insofar as it ignores the discussion of rights in general.  The discussion, rather than being stranded in a limbo of competing "rights," should begin by revisiting the very question of rights themselves.  What is needed is a complete rethinking of this question, and in some way, a return to a past that was not marred by the modern rights language that has led to this whole debate.
Perhaps the most adamant proponent of the position that rights have no real place in medieval or ancient philosophy is the French jurist Michel Villey.  While Brian Tierney1 has called his work "idiosyncratic," there is no doubt that Villey has made great contributions to our understanding of legal history.
"The modern idea of subjective rights, Villey asserts, is rooted in the nominalist philosophy of the fourteenth century, and it first saw the light of day in the work of William of Ockham.  Ockham inaugurated a 'semantic revolution' when he transformed the traditional idea of objective natural right into a new theory of subjective natural rights.  His work marked a 'Copernican moment' in the history of the science of law" (Tierney, page 14).
Villey begins his presentation by examining the Latin word ius, which roughly translated can mean "right."  However, in the classical world, ius was never a power possessed by an individual, as in the right to own personal property.  Rather, to the classical mind, ius was a thing, a legal thing in fact.  It was the proper end to the virtue of justice.  It was that reality towards which a jurist strives.  Villey's somewhat well-known example comes from the writings of Gaius.  The ancient legal writer speaks of a ius altius tollendi, or "the right of building higher."  This is in reference to the right of raising a house and blocking the lights of a neighbor's house.  At first glance, it seems that Gaius is in "Locke" step with the modern understanding: a man has the right to add to his house if he so desires.  This might be true but for the subsequent ius non extollendi.  What could it mean to have a right not to build a house higher lest a neighbor's house be blocked?  Rather than seeing a right as something inhering in a subject (in this case a homeowner), Gaius is simply pointing out the obvious: in some cases what is fair and just ("objectively right") is for a homeowner to add a story to his house, while in other cases what is fair and just is the opposite.  It is the role of the judge to exercise the virtue of justice in specific cases.  The object of his decision is ius, "the right."
Ius, as the root of the word justice, is first that which is rendered as the object of justice, or the just due given to an individual, rather than a power enjoyed by a particular subject.  This is why Ulpian, when speaking of suum ius cuique tribuere ("to render each his right"), gives the example a parricide who had the "right" to be sewn up in a sack of vipers and thrown into the Tiber.  This is hardly the kind of right envisioned by modern human rights commissions.  As Ralph McInery2 puts it, "It is difficult to imagine a Human Rights Commission coming to Lizzie Borden's aid to insure that she be given her rightful sackful of snakes and a dip in the river."
Aristotle understands the term ius (dikaion in Greek) in two ways.  The first is as the object of a virtue, an act proper to the human person.  The other is as an "objectively right state of affairs" (Tierney, page 22).  Neither of these are equivalent to the modern concept of inalienable rights possessed by an individual subject.  Much of this stems form the fact that Aristotle sees the universe as ordered towards a particular harmony.  It is the virtue of justice that brings about this harmony.  Human society, too, is intended to be ordered towards this harmony, and it is the moral virtue of justicethat allows humanity to accomplish this.  For Aristotle, then, and we will see the same thing in Aquinas, ius is defined primarily as a thing in terms of relationship rather than a personal power held by an individual.
"The just, what's fair, the dikaion or iustum is a thing, a relation or proportion, out there, to be objectively determined by the judge so that the contentions of the parties to a suit are adjusted" (McInery).
It should be noted here, as pointed out by Tierney, that Villey criticized many of the early Christian Church Fathers, who he saw as distorting the classical sense of ius into something of a divine command, effectively equivocating it with lex (law).  In Villey's opinion, it was Aquinas who rescued the concept.  "[Villey] thought that one of the great achievements of the Dominican master was to restore for a time the objective, classical meaning of ius, a meaning that would be lost again by Ockham and the nominalists" (Tierney, page 23).
Villey is not alone in his critique of subjective rights.  Alasdair MacIntyre3 too has expressed reservations about their existence.  MacIntyre's argument is different though.  He claims that the existence of a right apart from human relationships conceives of a human person existing prior to such relationships.  But for MacIntyre, such an individual does not exist.  All human persons exist within a particular social narrative.  In other words, the human person does not exist apart from social relationships.  Even in traditional natural law theory, we are talking about man in relationship, specifically in relationship to God.  This is why the virtue of justice (what is "right") is a virtue of relationship, not a particular power possessed by an individual.
"Lacking any such social form, the making of claim to a right would be like presenting a check for payment in a social order that lacked the institution of money" (MacIntyre, 65).
Aquinas continues the work of Aristotle, though as expected, he frames everything within a Christian perspective. Like Aristotle, ius is a thing for Aquinas, not a power possessed by an individual subject.  Aquinas sees it as either quod iustum est (what is just) or ipsam rem iustam (the just thing itself).  Even in his derivative meanings of ius we find nothing of a subjective definition.
While there is always the danger of pulling a particular question from Aquinas out of context from the holistic structure of the Summa, we feel fairly safe in examining Question 57 from the Secunda Secundae as representative of Aquinas' presentation on ius.
The first article addresses whether or not "right" is the object of justice.  From the start it is clear that Aquinas' answer is the affirmative.  In one of his replies, he outlines the three uses of the term.  "The word ius was first of all used to denote the just thing itself, but afterwards it was transferred to designate the art whereby it is known what it just, and further to denote the place where justice is administered [a court of law]."
As a side note, the last definition provides some insight into how Thomas might envision a "court of law."  In continuity with his ancient forerunners, it seems to me that the place where justice is administered and the manner in which it is administered would look very different from the modern court (at least at the highest levels) of law focussed around rights and their violations.  "The task of the jurist is to establish just relationships among persons and between persons and property – not to affirm absolute rights, but to determine what is objectively right" (Tierney, page 21).
Nowhere is a "right" presented as something possessed by an individual subject.  In fact, while ius is framed in terms of relationship (justice, after all is a virtue of relationship), his presentation focuses more on the moral agent and how to act rather than a claim made by the agent.  In other words, Aquinas' conception of right looks more like an imperative placed on the moral agent, i.e., "it is right to not take the property of another," rather than some sort of entitlement claimed by a subject, i.e.,  "I have the right to possess personal property."  As with anything framed in terms of virtue, the presentation propels man towards good action rather than allowing him to rest on the laurels of some preexisting entitlement.  This is all to say, ius is known primarily as belonging to a relationship among parties and as the object of an obligation imposed by natural law.  From the perspective of the moral agent, it is not something I claim for myself.  It is instead something that directs my actions toward the virtue of justice.  Further, as a virtue, ius must be learned and developed in habit. In this way ius is not self-evident as is claimed by post-enlightenment "self-evident truths."
While Aquinas doesn't draw out this distinction, which serves to indicate that the modern sense of the term right is unknown to him, his examples throughout the question make his position clear.  For instance, a husband's ability to beget children to his wife is an example of what is naturally "right."
For Villey, however, it is not enough to point out the lack of connection between the modern theory of rights and ancient/medieval philosophy.  He also argues against the very existence of rights in the modern sense.  Villey describes three fundamental problems with the modern formulation.  It is Utopian, arbitrary, and sterile.  We turn to Tierney once again:
"It is Utopian because the supposed absolute rights are fictions; they usually do not exist in actual law or in real life.  Rights theories are arbitrary because the rights claimed are ultimately based on subjective whim; they lead on to a debased understanding of justice as 'nothing but a label you attach to your own subjective preferences.'  And modern rights theories are sterile because they cannot form the basis of a coherent jurisprudence.  The rights that people assert conflict with one another" (Tierney, page 21).
We begin with the notion that modern rights are Utopian.  In this claim, Villey questions the very existence of rights seen as a subjective powers held by individuals.  Consider as a first example the claim of a right to religious freedom.  Worship, as understood by Aquinas, is a virtue of justice.  It is rendering unto God what it due to God.  Thus, worshiping God as God wants to be worshiped is the "right" thing to do.  But man emphatically does not have the "right" to worship how he sees fit anymore than man has the "right" to worship a God other than the one true God.  In other words, as with any moral situation, man does not have the "right" to act wrongly, to act contrary to objective truth.  Freedom of religion, posited as an inalienable right, implies that man, according to his nature, has the either the right to worship God, or not to worship God, or to worship a god that is something other than the one, true God.  The problem is that only the first of the three is an exercise of justice.  Since ius (right) is the object of justice, only the first of the three is, classically understood, "right."  Lest I be misunderstood, we might agree that the best way to organize society is to prevent government intrusion into religious decisions.  We might agree that the more prudent course of action is to separate the exercise of religion from the State.  We might even agree that the best course of action is to allow man to discover and adhere to the truth of being unimpeded by human authority.  Thus, we could support a legal right to religious freedom.  We could even agree that prudence dictates a teaching motivation by proposition rather than imposition.  It is something altogether different to claim an inalienable right to religious freedom, which somehow suggests that man is entitled to believe whatever he wills, even if those beliefs are models of untruth.  In fact, seen in light of Aquinas and the ancients, man does not have the "right" to worship how he sees fit.  He only has the right to worship as God sees fit.  Anything less is a violation of the virtue of justice.
Even that most fundamental right championed by our Constitution's Preamble, the right to life, is worth examining.  Does man have an inalienable right to life?  If so, is God in violation of this right when he takes a man's life?  Seen through the lens of virtue, we can emphatically claim that it is a grave violation of justice for one man to take an innocent human being's life.  Yet from the perspective of the divine, God has given us our life gratis, and when he decides that our time on earth is done, it is well within the bounds of justice for him to end that life.  In fact, given that the wages of sin are death, the entire Paschal mystery is an act of mercy and grace that transcends the virtue of justice.
Second, Villey claims that the modern presentation of rights is arbitrary.  It will inevitably lead to moral relativism, and the right to religious freedom is case in point.  If man has an inalienable right to religious freedom, then by what measure do we evaluate religious truth?  If the right is inalienable, then the exercise of the right to pursue something objectively true is indistinguishable from the exercise of the right to pursue something objectively false.  Further, there is no mechanism by which we can decide whether or not a particular claim actually is a right.  Some authors, McInery included, have tried to ground the concept of rights in the natural law tradition.  Granted, if we are to adopt a rights-language, then it must be grounded in the nature of the human person.  However, the nature of the human person includes being a creature, which brings us back to the first point: as creature, we do not possess any power by way of entitlement, but rather by an act of grace.
Third, Villey notes that modern rights are essentially sterile, that they cannot form the basis of a coherent jurisprudence.  When rights are seen as objective, inviolable powers possessed by individual subjects will inevitably lead to competing rights.  This makes sense if "I have the right to x" is indistinguishable from "I desire x."  What I want will inevitably come into conflict with what someone else wants.  The most recent example of this is the one with which I opened: the conflict between the right to religious freedom and the right to affordable health care.  Yet we could brainstorm countless hypotheticals in which two rights come into conflict.  In the perennial paradox of the father who steals bread to feed his family, the right to own personal property conflicts with the right to life.  The right to bear arms conflicts with the right to a safe environment.  In the classic case of the crowded theater, the right to free speech conflicts with the right to safety.  Even the most fundamental rights can come into question.  The abortion debate is essentially a debate about the right to life conflicting with the rights that women have over their own bodies.  In fact, there are even cases where a right can come into conflict with itself.  Take for instance the right of a parent to educate their kids in the way that they see fit.  If Parent A's ideal educational environment is in the home, but Parent B's ideal environment includes being in a classroom with all the neighborhood kids, including Parent A's kids, we have a conflict.  There are only two ways to resolve these conflicts.  The first is to prioritize the rights, which is essentially what most modern systems of jurisprudence do.  Yet this contradicts the very definition of rights as inalienable.  The second is to question whether one or both of the claimed rights are in fact rights in the first place, but then we have come full circle to the first issue. Rights discussion will necessarily come to an abrupt halt when such conflict arises, and the conversation is rendered sterile.
We should pause here to recognize that the Church has, in modern times, adopted the language of rights in some of its teachings.  "As a devout Catholic, Villey could not have missed the way in which such documents of Vatican II as Gaudium et Spes and so many other magisterial documents employ without hesitancy the language of human rights" (McInery).  While I would never want to presume to question the prudence of the Church in her official statements, I will simply point out two things.  First, the manner in which the Church uses the term "right" is founded on the Thomistic notion of natural law.  Utterly absent from its discussion are any hints of moral relativism.  Second, the infallible truths of our faith in no way rely on the language of natural rights, and can all be framed in terms of natural law.  In other words, rights language is in no way necessary for the Church.  Quite the contrary: she functioned perfectly well for 1500 years with it.  This would be the fourth adjective that I would add to Villey's critique of modern rights language.  It is quite unnecessary for a functioning system of jurisprudence.  History has produced thousands of years of political organization without the need of subjective rights.  It is helpful to repeat that the modern notion of rights was utterly absent from political philosophy until Ockham's innovations.
In fact, the Church herself, while recently more sympathetic to the notion of rights language, has also issued extreme caution.  Pope Pius VI called attention to this very problem when decrying the madness of the 1789 Declaration of the Rights of Man.  He said, "This absolute freedom is established as a right of man in society.  It not only guarantees him the right to no be disturbed because of his religious opinions, but it also gives him license to think, speak, write, and even print with impunity everything which the most unbridled imagination can suggest about religion.  It is a monstrous right which seems nonetheless to the Assembly to result from the innate quality and freedom of all men … a chimerical right … contrary to the right of the supreme Creator."
Without rights, then, what does the moral conversation look like?  That is, if we don't cling to something like religious freedom, how shall we frame our response to the HHS mandate?  More specifically, if we dispense with the language of natural inalienable rights, will the conversation deteriorate into relativism?  Not only is the answer emphatically negative, but what's more, it is the undefined and ambiguous language of subjective rights that has us in this mess of relativism to begin with.  The language itself has no defense against relativism.  If one person claims a right, another person will claim a different right, and the process will inevitably spin out of control.
However, it seems to me that Aquinas and his forerunners have given us a viable framework: natural law.  To be clear, natural law is something distinct from natural rights.  Aquinas actually begins with the concept of eternal law (lex aeternae).  This law is of God's making and is coeternal with His own nature.  It is promulgated from time immemorial by the act of creation by which creatures are endowed with a spontaneous inclination to move towards their own perfection and the cohesive perfection of the universe.  For humans, who can either accept or reject this law, the eternal law is received from within.  When humans act in a manner consistent with God's eternal law, they are not inventing laws of their own, but rather discovering this law and appropriating it for themselves.  This, for Thomas, is the natural law (lex naturalis).  It is our participation in the divine law held in the mind of God.
Of course, for Aquinas natural law is much broader than ius.  Natural law commands the practice of all the virtues, whereas ius concerns only the virtue of justice.  It begins with a couple self-evident principles.  First, anything good must be pursued and anything evil must be avoided.  From this first and most basic principle we derive others such as, "bodily health, knowledge, and friendship are good to be pursued, and their opposites are evils to be avoided."
In addition to the natural law, we have positive human laws to help in the organization of society.  However, any human law must be in conformity with the natural law.  If it is held to be in violation of it, that law must be struck down or otherwise disobeyed as an unjust law.  If it is not in violation of it, then the virtue of prudence serves as the mechanism for determining whether or not a particular law advances the organization of society and its purpose: to maximize the possibility of all men being able to advance in virtue.  This distinction, by the way, is precisely the distinction made by the Catholic Church on the "non-negotiable" issues (abortion, marriage, etc.) and matters of prudential judgement (how best to reduce poverty, etc.)  The former collection contains violations of the natural law.
The HHS conversation must begin here.  To what degree does the regulation implement or negate the natural law?  It is not my intent to answer this question in this article, but instead to properly frame it as we go forward.
The point of this article, rather, is to reframe these questions in terms that are more familiar to our philosophical patrimony.  To the degree that we claim for ourselves inalienable rights, we become a people of entitlement.  Instead, we are called to recognize that everything we have, everything we are, we receive by the grace of God.  We don't deserve any of it.  Virtue-based ethics and natural law theory is a much more robust framework to promote this understanding.
References
1.  Brian Tierney, The Idea of Natural Rights: Studies on Natural Rights, Natural Law, and Church Law, 1150-1625 (Grand Rapids: William B. Eerdmans Publishing Company, 1997).
2.  Ralph McInery, "Natural Law and Human Rights," American Journal of Jurisprudence vol. 36 (1991).
3.  Alisdair MacIntre, After Virtue: A Study in Moral Theory (Notre Dame: University of Notre Dame Press, 1981).