Monthly Archives:
December 2012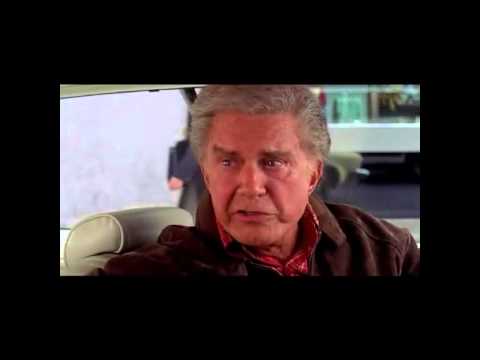 Ah, TAC tackles only the big burning issues of our day!  Travis D. Smith over at The Weekly Standard raises a philosophical question that has always intrigued me:  who is the greater hero, Batman or Spider-Man?
Reservations  about technology are at the heart of Spider-Man's story. Peter Parker  gains the proportional strength and agility of a spider when a high-tech  experiment goes awry. His webshooters and spider-tracers are products  of his own ingenuity. His rogue's gallery, by contrast, comprises a  testament to the dangers inherent in modern technological science given  the myriad ways it can be misused and lead to unintended consequences.  With few exceptions, Spidey's foes can be categorized as either (i) good  guys who were transformed into villains (or ordinary thugs who were  made much worse) by technological mishaps or unexpected side-effects  (e.g., Doctor Octopus, Electro, Green Goblin, Lizard, Morbius, and  Sandman; Venom, too, indirectly), or (ii) crooks who specifically  invented, obtained, or otherwise employ technology for the sake of doing  wrong or becoming worse (e.g., Beetle, Chameleon, Hobgoblin, Jackal,  Mysterio, Rhino, Scorpion, Shocker, and Vulture; Kraven is the  noteworthy exception). The young Peter Parker is corrupted by the  culture around him no less than any other young man. His first instinct  is to use his newfound powers in a selfish, though harmless, manner: He  plans to make it big in showbiz for the sake of supporting his family.  But after he internalizes Uncle Ben's message, Spider-Man stands out as a  marvel precisely because he is both the victim of science gone wrong  and a manufacturer of technological wonders, yet neither makes a monster  of him—if we set aside that brief period he had six arms.
Modern  society, marked, if not defined, by our devotion to technological  science and premised principally on theories of rights, explicitly  rejects classical ideas that emphasize virtuous character and duties  that transcend individual will. Assessing all relationships in terms of  power, defending subjective rights as absolutes, and replacing  interpersonal duties with collective responsibilities, preferring the  indirect benefactions of impersonal institutionalized mechanisms,  modernity is a breeding ground for tyrannical souls and a recipe for  tyrannical regimes. It is in this light that Spider-Man can help us to  see that modernity's capacity to turn out relatively well depends on  habits and ideas that precede it.
When  I teach introductory classes in political theory, I am grateful for the  example that Spider-Man provides of Glaucon's model of "the man of  perfect justice" from Book II of The Republic, one who always  does the right thing (in terms of complying with conventional morality)  even though he always earns a reputation for doing the wrong thing.  Nobody who would wield great power intending to work on behalf of  justice can avoid earning a bad reputation. Spider-Man is sure to be  accused of being an accomplice in any bank robbery he thwarts. The  headlines of the Daily Bugle regularly prompt readers to ask  themselves whether he is a "Threat or Menace?" Nevertheless, Peter  chooses to keep up the good fight. The language of "choice," however,  falls short here. Whereas Bruce decides to become a costumed agent of  vengeance, acting on an internal compulsion, Peter regards what he does  not so much as a choice but as a responsibility, a duty he must meet  irrespective of his preferences and desires. This accords with the  classical notion that virtue is demanded of us by our very nature; it is  not something that anyone can opt in or out of indifferently. Continue reading →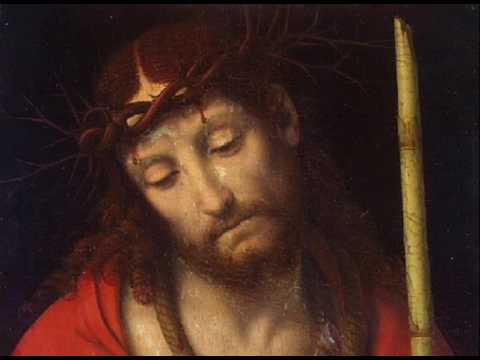 Concluding our Advent look at Messianic prophecies for this year, which we began last Advent, the earlier posts of the series may be read here, here, here ,here, here, here, here, here , here , and here, we come to Isaiah 53:
[1] Who hath believed our report? and to whom is the arm of the Lord revealed?
[2] And he shall grow up as a tender plant before him, and as a root out of a thirsty ground: there is no beauty in him, nor comeliness: and we have seen him, and there was no sightliness, that we should be desirous of him:
[3] Despised, and the most abject of men, a man of sorrows, and acquainted with infirmity: and his look was as it were hidden and despised, whereupon we esteemed him not.
[4] Surely he hath borne our infirmities and carried our sorrows: and we have thought him as it were a leper, and as one struck by God and afflicted.
[5] But he was wounded for our iniquities, he was bruised for our sins: the chastisement of our peace was upon him, and by his bruises we are healed.
[6] All we like sheep have gone astray, every one hath turned aside into his own way: and the Lord hath laid on him the iniquity of us all.
[7] He was offered because it was his own will, and he opened not his mouth: he shall be led as a sheep to the slaughter, and shall be dumb as a lamb before his shearer, and he shall not open his mouth.
[8] He was taken away from distress, and from judgment: who shall declare his generation? because he is cut off out of the land of the living: for the wickedness of my people have I struck him.
[9] And he shall give the ungodly for his burial, and the rich for his death: because he hath done no iniquity, neither was there deceit in his mouth.
[10] And the Lord was pleased to bruise him in infirmity: if he shall lay down his life for sin, he shall see a long-lived seed, and the will of the Lord shall be prosperous in his hand.
[11] Because his soul hath laboured, he shall see and be filled: by his knowledge shall this my just servant justify many, and he shall bear their iniquities.
[12] Therefore will I distribute to him very many, and he shall divide the spoils of the strong, because he hath delivered his soul unto death, and was reputed with the wicked: and he hath borne the sins of many, and hath prayed for the transgressors.
Of this passage Saint Clement wrote: Continue reading →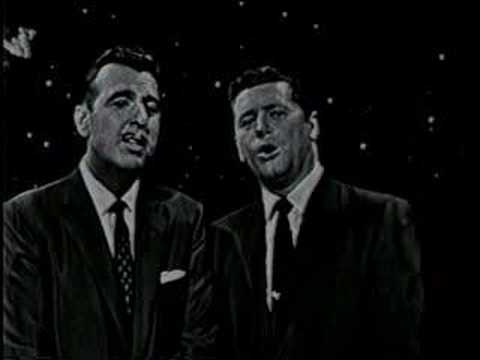 Something for the weekend.  A powerful rendition of O Holy Night by Tennessee Ernie Ford and Gordon MacRae. The poem on which the hymn is based was written in 1847 by Placide Chappeau de Roquemaure at the request of his parish priest.  Chappeau asked his friend Adolphe Adam, a French composer, to set it to music.  In 1855 Unitarian minister John Sullivan Dwight created an English version of the carol which has been immensely popular in America ever since.  In 1906 the carol was the second piece of music to be broadcast on radio.
Continue reading →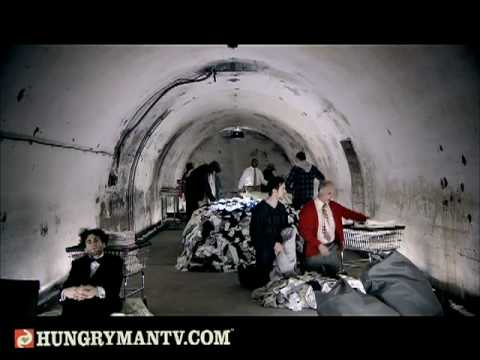 We run this each year during Advent as an act of Christian charity for our male  readers.  Of course some women do like practical gifts.  For example, Mrs. Claus is giving my bride, at her request, a steam mop for Christmas.  My bride is special though.  She has put up with me for 30 years as of December 18th of this year, and she has blessed me with so many gifts in those three decades:  endless good humor, infinite patience, three priceless kids, support in my defeats, cheering in my victories, the type of love we all long for.  A pearl of great price is my bride, a woman of rare sagacity and intelligence.  Additionally she is a woman who reads this blog several times a day.  Hi Dear!  (Don waves!)  Below is the sequel to the Doghouse video above: Continue reading →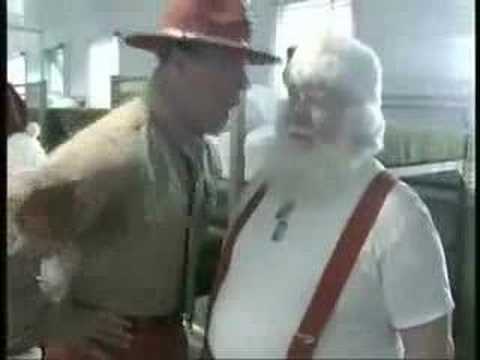 Hattip to Bookworm.  Mild language advisory.  Didn't you always think it was odd that the United States Marine Corps Reserve runs Toys for Tots?  Now you know why!  Semper Santa! Continue reading →
One takeaway from the tragedy in Newtown is that if there's an element in the Bill of Rights that needs revisiting, it's the first and not the second amendment. The absolute gleeful joy that members of the media have taken in using the tragedy to advance an agenda is exemplified by the likes of Piers Morgan, who at least has the decency to admit as much:
Of course I am, you moron > RT @coelkhntr I think you are somewhat gleeful that a tragedy happened to help you push your cause

— Piers Morgan (@piersmorgan) December 19, 2012
Okay, Piers was being sarcastic, but this is a case where sarcasm revealed some truth. Morgan has been a leading crusader for gun reform in light of the shootings, and he has used his platform to bully gun rights proponents. Here is Morgan embarrassing himself on national television with Larry Pratt a few nights ago. And here he is with John Lott.
When a media personality causes you to yearn for the insight and wisdom of Larry King, you know you have reached the absolute bottom of the barrel.
Now Morgan's rank opportunism in the wake a tragedy is not even the most disgusting aspect of media behavior in the past week.  Matt Lewis details some of the more egregious behavior.
The media originally reported the wrong name of the alleged shooter. (The suspected killer was Ryan Lanza, they breathlessly reported. Turns out it was actually Ryan's brother, Adam.) Then, some in the media advertised Ryan's Facebook and Twitter pages. (This, of course, brings to mind Brian Ross' irresponsible and premature on-air suggestion over the summer that the Aurora shooter was a Tea Party member.)

As if those cases of egregiously mistaken identity weren't enough, producers and reporters began trolling Twitter, seeking to proposition friends and relatives of the victims for an interview.

Meanwhile, others staked out the young survivors, and then proceeded to conduct on-air interviews with these young children. This was unseemly and superfluous. As TIME's James Poniewozik wrote, "There is no good journalistic reason to put a child at a mass-murder scene on live TV, permission of the parents or not."
While the media preens about gun control, the fourth estate ignores its own role in potentially prompting these horrific events. A forensic psychologist named Park Dietz thinks the media has blood on their hands.
"Here's my hypothesis," he said. "Saturation-level news coverage of mass murder causes, on average, one more mass murder in the next two weeks." The reason, he says, has something to do with the USA's size. In a country so large the likelihood of one or two people snapping becomes quite high.

"It's not that the news coverage made the person paranoid, or armed, or suicidally depressed," Dietz said. "But you've got to imagine this small number of people sitting at home, with guns on their lap and a hit list in their mind. They feel willing to die. When they watch the coverage of a school shooting or a workplace mass murder, it only takes one or two of them to say – 'that guy is just like me, that's the solution to my problem, that's what I'll do tomorrow'. The point is that the media coverage moves them a little closer to the action.
The 24/7 news cycle may not be the cause of these massacres, but the intense coverage . . . doesn't help.
What the past few days have shown is that the media's leftist tilt is not the primary problem. While there are some noble and decent reporters – Jake Tapper comes to mind – overall they are a wretched hive of scum and villainy. All right, maybe they're not that bad, but one wonders what motivates certain members of the press. One relatively minor incident from the world of sports demonstrates what I mean. Continue reading →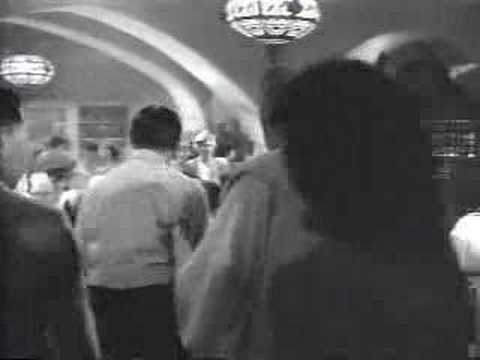 In the Age of Obama, California under Governor Moonbeam is a reliable predictor of where the nation is headed:  Bankruptcy.
On Tuesday, California released a report that revealed state tax revenues have plummeted even further below Gov. Jerry Brown's (D) estimates, even after residents voted to increase taxes via Proposition 30 in November's elections.
At the end of November, "taxes were 3% short in the fiscal year that started in July," which is "a gap of $936 million." The state was 0.7% short a month before.
H.D. Palmer, a spokesman for the state's Department of Finance, spun the poor numbers by saying Facebook's stock vested earlier than expected, and "boosted October taxes higher, while decreasing November revenue."
But the report found that tax revenues were below estimates nearly across the board, as total "year-to-date revenues are $936 million below the initial forecast."
According to the report, personal income tax revenues were "$827 million below the month's forecast of $4.387 billion." Sales and use tax receipts "were $9 million below the month's forecast of $1.601 billion" and the year-to-date sales tax revenue was $8 million below forecast. Continue reading →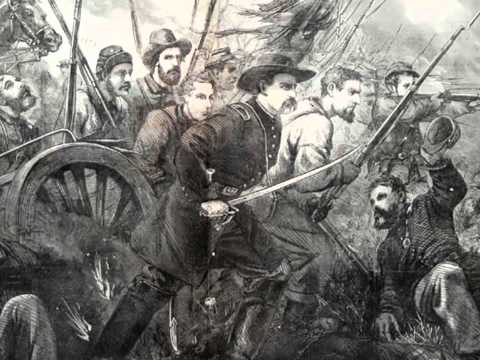 One of my favorite Christmas carols has always been I Heard the Bells on Christmas Day.   It is based on the poem Christmas Bells written  by poet Henry Wadsworth Longfellow on Christmas Day 1863.  Still devastated by the death of his wife in a fire in 1861, he had been rocked by news that his son Charles, serving as a lieutenant in the Union army, had been severely wounded at the battle of New Hope Church in November of 1863.  In a nation rent by civil war, along with his personal woes, one could perhaps understand if Longfellow had been deaf to the joy of Christmas that year. Instead, in his magnificent poem he relates how the Christmas message that God is with us can overcome all evil, something to recall this year as we mourn the slaughter of the innocents at Newtown: Continue reading →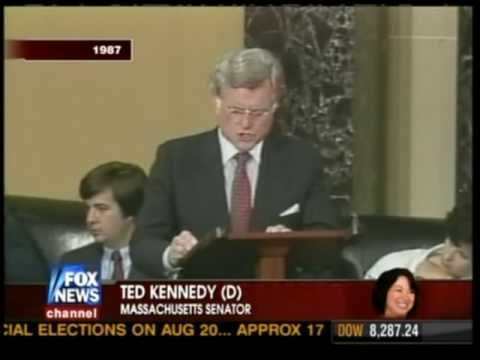 Jeffrey Rosen is a liberal in good standing.  He is the legal affairs editor of The New Republic.  He posted a piece on the passing of Robert Bork.  Rosen was a summer intern on Joe Biden's staff that summer.  (May I say that some of the colloquies between the uber dense Biden and the uber brilliant Bork during the confirmation hearings  make for some amusing viewing.)  Although Rosen opposed the confirmation of Bork, he regrets the manner in which his nomination was defeated:
But even from the sidelines, as I celebrated Bork's defeat, I remember feeling that the nominee was being treated unfairly. Senator Edward Kennedy set the tone with a demagogic attack. "Robert Bork's America," he said, "is a land in which women would be forced into back-alley abortions, blacks would sit at segregated lunch counters, rogue police could break down citizens' doors in midnight raids, and schoolchildren could not be taught about evolution, writers and artists could be censored at the whim of government, and the doors of the federal courts would be shut on the fingers of millions of Americans."
Bork's record was distorted beyond recognition, and his name was transformed from a noun into a verb. The Borking of Bork was the beginning of the polarization of the confirmation process that has turned our courts into partisan war zones, resulting in more ideologically divided opinions and less intellectually adventurous nominees on the left and the right. It led to the rise of right-wing and left-wing judicial interest groups, established for the sole purpose of enforcing ideological purity and discouraging nominees who have shown any hint of intellectual creativity or risk-taking. And it had obvious costs for Bork.
Go here to read the rest.  The reaction of most of the TNR readers commenting on the post is unsurprising but depressing nonetheless: Continue reading →