Monthly Archives:
December 2012
We live in a time of technological wonders and "let's pretend" denial of basic facts of the human condition.  Pope Benedict looked at one pernicious aspect of this "let's pretend" mindset in an address on December 21:
 The Chief Rabbi of France, Gilles Bernheim, has shown in a very detailed and profoundly moving study that the attack we are currently experiencing on the true structure of the family, made up of father, mother, and child, goes much deeper. While up to now we regarded a false understanding of the nature of human freedom as one cause of the crisis of the family, it is now becoming clear that the very notion of being – of what being human really means – is being called into question. He quotes the famous saying of Simone de Beauvoir: "one is not born a woman, one becomes so" (on ne naît pas femme, on le devient). These words lay the foundation for what is put forward today under the term "gender" as a new philosophy of sexuality. According to this philosophy, sex is no longer a given element of nature, that man has to accept and personally make sense of: it is a social role that we choose for ourselves, while in the past it was chosen for us by society. The profound falsehood of this theory and of the anthropological revolution contained within it is obvious. People dispute the idea that they have a nature, given by their bodily identity, that serves as a defining element of the human being. They deny their nature and decide that it is not something previously given to them, but that they make it for themselves. According to the biblical creation account, being created by God as male and female pertains to the essence of the human creature. This duality is an essential aspect of what being human is all about, as ordained by God. This very duality as something previously given is what is now disputed. The words of the creation account: "male and female he created them" (Gen 1:27) no longer apply. No, what applies now is this: it was not God who created them male and female – hitherto society did this, now we decide for ourselves. Man and woman as created realities, as the nature of the human being, no longer exist. Man calls his nature into question. From now on he is merely spirit and will. The manipulation of nature, which we deplore today where our environment is concerned, now becomes man's fundamental choice where he himself is concerned. From now on there is only the abstract human being, who chooses for himself what his nature is to be. Man and woman in their created state as complementary versions of what it means to be human are disputed. But if there is no pre-ordained duality of man and woman in creation, then neither is the family any longer a reality established by creation. Likewise, the child has lost the place he had occupied hitherto and the dignity pertaining to him. Bernheim shows that now, perforce, from being a subject of rights, the child has become an object to which people have a right and which they have a right to obtain. When the freedom to be creative becomes the freedom to create oneself, then necessarily the Maker himself is denied and ultimately man too is stripped of his dignity as a creature of God, as the image of God at the core of his being. The defence of the family is about man himself. And it becomes clear that when God is denied, human dignity also disappears. Whoever defends God is defending man. Continue reading →
I feel that retired generals should never miss an opportunity to remain silent concerning matters for which they are no longer responsible.

General H. Norman Schwarzkopf
General H. Norman Schwarzkopf who led the allied forces in the Gulf War of 1990-1991 has died today at age 78.  Schwarzkopf was a tough, no nonsense combat soldier who led from the front.  He was awarded the silver star three times for acts of heroism.  He was tough to work for, earning his Army nickname of The Bear, a testament to both his temper and his exacting standards.  He never, however, asked more from his men than he was willing to give himself.  He was part of the generation of young officers who after Vietnam rebuilt the Army and turned it into a formidable all volunteer force.  In retirement he refused all attempts to convince him to enter politics and devoted himself to charitable work.  He was the living embodiment of the motto of the US Army infantry:  "Follow Me".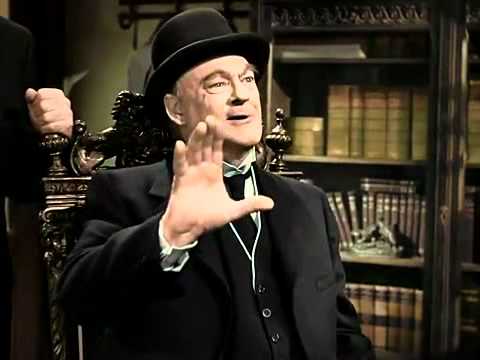 Hard to believe, but there was an FBI report in 1947 that deemed It's a Wonderful Life as Communist propaganda:
To: The Director  
D.M. Ladd 
COMMUNIST INFILTRATION OF THE MOTION PICTURE INDUSTRY   (RUNNING MEMORANDUM)
There is submitted herewith the running memorandum concerning Communist infiltration of the motion picture industry which has been brought up to date as of May 26, 1947….   With regard to the picture "It's a Wonderful Life", [redacted] stated in substance that the film represented rather obvious attempts to discredit bankers by casting Lionel Barrymore as a "scrooge-type" so that he would be the most hated man in the picture. This, according to these sources, is a common trick used by Communists.
>In addition, [redacted] stated that, in his opinion, this picture deliberately maligned the upper class, attempting to show the people who had money were mean and despicable characters. [redacted] related that if he made this picture portraying the banker, he would have shown this individual to have been following the rules as laid down by the State Bank Examiner in connection with making loans. Further, [redacted] stated that the scene wouldn't have "suffered at all" in portraying the banker as a man who was protecting funds put in his care by private individuals and adhering to the rules governing the loan of that money rather than portraying the part as it was shown. In summary, [redacted] stated that it was not necessary to make the banker such a mean character and "I would never have done it that way."   [redacted] recalled that approximately 15 years ago, the picture entitled "The Letter" was made in Russia and was later shown in this country. He recalled that in this Russian picture, an individual who had lost his self-respect as well as that of his friends and neighbors because of drunkenness, was given one last chance to redeem himself by going to the bank to get some money to pay off a debt. The old man was a sympathetic character and was so pleased at his opportunity that he was extremely nervous, inferring he might lose the letter of credit or the money itself. In summary, the old man made the journey of several days duration to the bank and with no mishap until he fell asleep on the homeward journey because of his determination to succeed. On this occasion the package of money dropped out of his pocket. Upon arriving home, the old man was so chagrined he hung himself. The next day someone returned the package of money to his wife saying it had been found. [redacted] draws a parallel of this scene and that of the picture previously discussed, showing that Thomas Mitchell who played the part of the man losing the money in the Capra picture suffered the same consequences as the man in the Russian picture in that Mitchell was too old a man to go out and make money to pay off his debt to the banker.
Continue reading →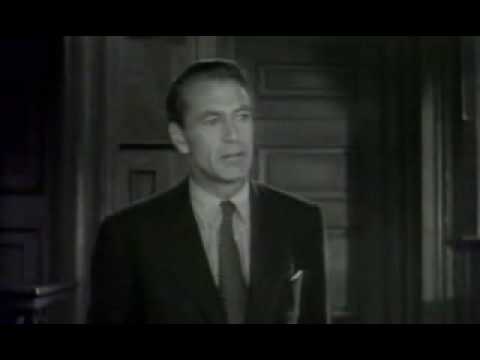 [34] But the Pharisees hearing that he had silenced the Sadducees, came together:
[35] And one of them, a doctor of the law, asking him, tempting him:
[36] Master, which is the greatest commandment in the law?
[37] Jesus said to him: Thou shalt love the Lord thy God with thy whole heart, and with thy whole soul, and with thy whole mind.
[38] This is the greatest and the first commandment.
[39] And the second is like to this: Thou shalt love thy neighbour as thyself.
[40] On these two commandments dependeth the whole law and the prophets.
Matthew 22: 34-40
Joe Carter at Catholic Education Resource Center has a wonderful post entitled The Fountainhead of Bedford Falls, which compares the fictional characters Howard Roark and George Bailey:
Not surprisingly, Roark has become something of a cult figure, especially among young nerdy males entering post-adolescence. Although Roark is artistically gifted and technically brilliant, he prefers to take a job breaking rocks in a quarry than sell out to The Man. He provides a model for the underemployed, misunderstood, twenty-something misfit by choice. These see themselves in the uncompromising sulker, believing it better to vandalize and destroy than allow society to co-opt their dreams.
Rand herself would have certainly envisioned things differently. She would have sneered in disgust at the idea that Roark was anything like the slacker working at Starbucks the populists marching at Tea Parties. Her hero was a cross between the modernist architect Frank Lloyd Wright and the serial killer and child rapist William Hickman. Rand's ideal was the nonconformist who exhibited sociopathic tendencies. She dreamed of the minority of brilliant, atheistic ubermensch who would "eventually trample society under its feet." The vast majority of the people who read The Fountainhead might admire Roark, but they'd never emulate him.
Similarly, Capra's audience flatters themselves by believing the message of Wonderful Life is that their own lives are just as worthy, just as noble, and just as wonderful' as George Bailey's. In a way, they are as delusional as the Randian Roark-worshippers. Despite the fact that they left their small-town communities for the city, put their parents in an assisted living facility and don't know the names of their next door neighbors, they truly believe they are just like Capra's hero.
Such delusions are the reason these characters have remained two of the most dominant archetypes of American individualism in pop culture. The pendulum of popularity is swinging back toward Rand but it's Capra's creation that should be our model for inspiration.
Roark is nihilistic, narrow-minded, and something of a bore. Bailey is far darker, more complex, and infinitely more interesting.
What makes George Bailey one of the most inspiring, emotionally complex characters in modern popular culture is that he continually chooses the needs of his family and community over his own self-interested ambitions and desires – and suffers immensely and repeatedly for his sacrifices.  
 Although sentimental, Capra's movie is not a simplistic morality play. It's true that the movie ends on a happy note late on Christmas Eve, when George is saved from ruin. But on Christmas Day he'll wake to find that his life is not so different than it was when he wanted to commit suicide.
 He will remain a frustrated artist who is scraping by on a meager salary and living in a drafty old house in a one-stoplight town. All that has really changed is that he has gained a deeper appreciation of the value of faith, friends, and community – and that this is worth more than his worldly ambitions. Capra's underlying message is thus radically subversive: It is by serving our fellow man, even to the point of subordinating our dreams and ambitions, that we achieve both true greatness and lasting happiness. Continue reading →
All the armies that have ever marched
All the navies that have ever sailed
All the parliaments that have ever sat
All the kings that ever reigned put together
Have not affected the life of mankind on earth
As powerfully as that one solitary life
From One Solitary Life
I am an historian, I am not a believer, but I must confess as a historian that this penniless preacher from Nazareth is irrevocably the very center of history. Jesus Christ is easily the most dominant figure in all history.
H. G. Wells Continue reading →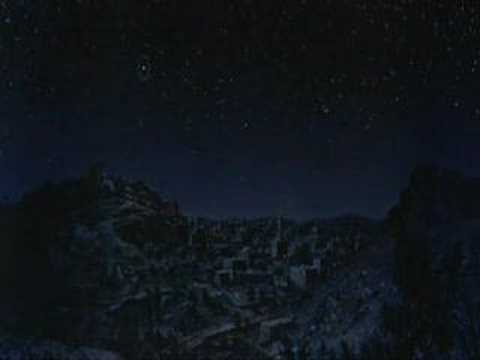 The twenty-fifth day of December.
In the five thousand one hundred and ninety-ninth year of the creation of the world from the time when God in the beginning created the heavens and the earth;
the two thousand nine hundred and fifty-seventh year after the flood;
the two thousand and fifteenth year from the birth of Abraham;
the one thousand five hundred and tenth year from Moses and the going forth of the people of Israel from Egypt;
the one thousand and thirty-second year from David's being anointed king;
in the sixty-fifth week according to the prophecy of Daniel;
in the one hundred and ninety-fourth Olympiad;
the seven hundred and fifty-second year from the foundation of the city of Rome;
the forty second year of the reign of Octavian Augustus;
the whole world being at peace,
in the sixth age of the world,
Jesus Christ the eternal God and Son of the eternal Father,
desiring to sanctify the world by his most merciful coming,
being conceived by the Holy Spirit, and nine months having passed since his conception,
was born in Bethlehem of Judea of the Virgin Mary, being made flesh. Continue reading →
All His angels worthily praise Him, for He is their everlasting food, nourishing them with an incorruptible feast. He is the Word of God, by whose life they live, by whose eternity they live forever, by whose goodness they live happily forever. They praise Him worthily, as God with God, and they render glory to God on high. May we, 'his people and the sheep of his hand,' reconciled to Him by our good will, merit peace in consideration of the limited measure of our weakness. For these words to which the angels themselves gave utterance in jubilation at the birth of our Saviour are their daily tribute: 'Glory to God in the highest, and on earth peace among men of good will.' Therefore, they praise Him duly: let us praise Him in obedience. They are His messengers; we, His sheep. He filled their table in heaven; He filled our manger on earth. He is the fullness of their table because 'in the beginning was the Word, and the Word was with God; and the Word was God.' He is the fullness of our manger because 'the Word was made flesh, and dwelt among us.' so that man might eat the Bread of angels the Creator of the angels became man. The angels praise Him by living; we, by believing; they by enjoying, we by seeking; they by obtaining, we by striving to obtain; they by entering, we by knocking.
Saint Augustine
Awake, mankind! For your sake God has become man. Awake, you who sleep, rise up from the dead, and Christ will enlighten you. I tell you again: for your sake, God became man.  
You would have suffered eternal death, had he not been born in time. Never would you have been freed from sinful flesh, had he not taken on himself the likeness of sinful flesh. You would have suffered everlasting unhappiness, had it not been for this mercy. You would never have returned to life, had he not shared your death. You would have been lost if he had not hastened 'to your aid. You would have perished, had he not come. 
Let us then joyfully celebrate the coming of our salvation and redemption. Let us celebrate the festive day on which he who is the great and eternal day came from the great and endless day of eternity into our own short day of time.  
He has become our justice, our sanctification, our redemption, so that, as it is written: Let him who glories glory in the Lord.
Truth, then, has arisen from the earth: Christ who said, I am the Truth, was born of the Virgin. And justice looked down from heaven: because believing in this new-born child, man is justified not by himself but by God.  
Truth has arisen from the earth: because the Word was made flesh. And justice looked down from heaven: because every good gift and every perfect gift is from above.
Truth has arisen from the earth: flesh from Mary. And justice looked down from heaven: for man can receive nothing unless it has been given him from heaven. Continue reading →
When I was a kid I looked forward to Christmas with much eagerness. Certainly I was excited about the gifts, but there was something else that was even better about the holiday: the food.
As a family of Italian heritage, Christmas Eve was really the main event. It featured an endless array of fish, pasta dishes, and Italian pastries. We also exchanged gifts on Christmas Eve. Sure Christmas day itself was important – Santa brought the gifts, we went to Church, and then another hearty meal. But the Eve was what I anticipated the most.
What I never knew was that there was a name for all this seafood consumption: the Feast of the Seven Fishes. Wikipedia has a barebones explanation for it. Being that Christmas Eve was traditionally a time of abstinence from meat, unsurprisingly Italians do what we always do best an just made a bunch of seafood dishes instead. Technically the feast did not have to have seven fish courses – it could have less, but it could have more.
Now that I am older and have my own family we'll be spending Christmas at home. Which means it is up to me to provide the seafood fest. Here is what the Zummo menu looks like for tomorrow:
Fish curry (supplied by friends)
Crabmeat and artichoke dip (they don't all have to be hearty courses)
Baked clams
Mussels with spaghetti
Shrimp scampi
Smoked salmon
And of course the most important element of the whole thing: octupus, or polpo as we called it.
Oh I guess I'll make a vegetable as well, but this is about the seafood.
Anyway, that is my family tradition. Consider this a semi-open thread to discuss what your Christmas traditions are.
By the way, I'll be blogging more about the feast on my personal wesbite – paulzummo.com. Look for the "Food and Booze" section where I also have written about the best cocktail in the world.