Monthly Archives:
November 2012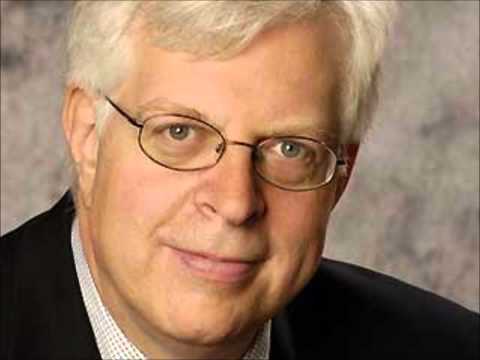 Men shall be lovers of themselves, covetous, haughty, proud, blasphemers, disobedient to parents, ungrateful, wicked,
2 Timothy 3:2
Dennis Praeger has a brilliant post up at National Review Online in which he describes leftism as a subsitute religion:
Within mainstream Protestantism and Catholicism, the same dominance of leftist values exists. The United States Conference of Catholic Bishops — not to mention the Notre Dame faculty — largely holds the same social and economic views as the Democratic party and the New York Times editorial page, though it differs with the Left with regard to same-sex marriage, abortion, and religious-freedom issues such as those pertaining to Catholic hospitals and government-funded contraception. As for mainstream Protestant denominations, they, too, are largely indistinguishable from leftism. Proof? Ask a liberal Protestant minister to name one important area in which he and leftism differ. Ask a liberal Reform or Conservative rabbi the same question. Their silence will be telling.
The truth is that the Left has been far more successful in converting Jews and Christians to leftism than Christianity and Judaism have been in influencing leftists to convert to Christianity or Judaism.
Finally, leftism has even attained considerable success at undoing the central American values of Liberty, In God We Trust, and E Pluribus Unum, supplanting liberty with egalitarianism, a God-based society with secularism, and E Pluribus Unum with multiculturalism. (I make this case at length in Still the Best Hope: Why the World Needs American Values to Triumph.)
This triumph of the 20th century's most dynamic religion — leftism — is why, even in the midst of an ongoing recession, the leftist candidate may win. As I wrote in my last column, it's not just the economy, stupid. Continue reading →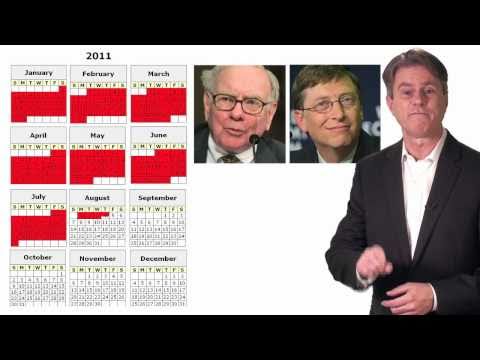 The above video by Bill Whittle from 2011 illustrates how deep in the hole we are when it comes to annual deficits.  The idea of the Obama administration that the Bush tax cuts must expire for "the rich" earning over 250K (In Chicago that would be a cop and his schoolteacher wife.) has everything to do with politics and almost nothing to do with deficit reduction.  Here is why.
If you abolished all of the Bush tax cuts for "the rich" earning over 250K a year, and assuming they did not come up with ways to legally avoid the additional tax by deferring income,  the Treasury, further making the rash assumption that increasing taxes does not have any negative impact on the economy, would receive about 70 billion dollars in additional taxes, according to the Congressional Budget Office.  This year our deficit is approximately 1.1 trillion dollars.  If we eliminate the Bush tax cuts for all taxpayers, the increase in taxes would be about 370 billion, according to the CBO, assuming, rashly, that increasing taxes on the middle class would not have a negative impact on the economy and swell the ranks of people qualifying for "freebies" from Uncle Sucker. Continue reading →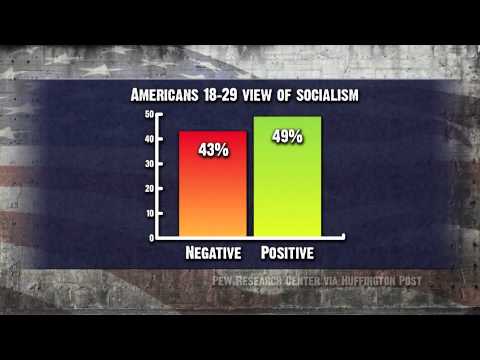 After their abysmal recent performance in the Presidential election I don't know how much credence to give a Gallup poll, but these findings have the ring of truth.  53% of the Dems have a positive view of the term "Socialism" and 75% of Dems have a positive view of the Federal government.  Under Obama is there much difference in practice?  The Democrats are on a rapid path to morphing into a European style socialist party. Continue reading →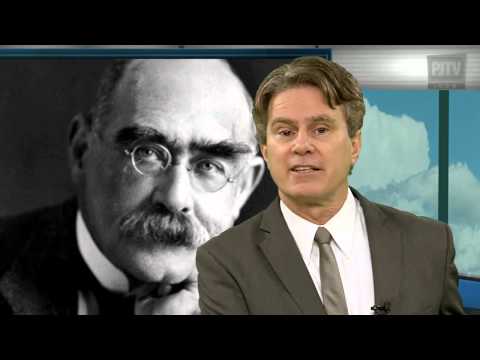 The seventeenth in my ongoing series examining the poetry of Rudyard Kipling. The other posts in the series may be read here, here , here , here,  here , here, here, here, here, here, here, here , here, here, here and  here.   Throughout his life Kipling was ever the foe of cant, especially when the cant was dressed up as the latest new thing.  In 1919 he aimed his poetic skills at various latest new things in the modern world that Kipling realized were very old bad ideas dressed up with jargon and sold to the gullible.  His poem The Gods of the Copybook Headings reads like a current commentary on our predicament, and more is the pity.
AS I PASS through my incarnations in every age and race,
I make my proper prostrations to the Gods of the Market Place.
Peering through reverent fingers I watch them flourish and fall,
And the Gods of the Copybook Headings, I notice, outlast them all.
We were living in trees when they met us. They showed us each in turn
That Water would certainly wet us, as Fire would certainly burn:
But we found them lacking in Uplift, Vision and Breadth of Mind,
So we left them to teach the Gorillas while we followed the March of Mankind.
We moved as the Spirit listed. They never altered their pace,
Being neither cloud nor wind-borne like the Gods of the Market Place,
But they always caught up with our progress, and presently word would come
That a tribe had been wiped off its icefield, or the lights had gone out in Rome.
With the Hopes that our World is built on they were utterly out of touch,
They denied that the Moon was Stilton; they denied she was even Dutch;
They denied that Wishes were Horses; they denied that a Pig had Wings;
So we worshipped the Gods of the Market Who promised these beautiful things.
When the Cambrian measures were forming, They promised perpetual peace.
They swore, if we gave them our weapons, that the wars of the tribes would cease.
But when we disarmed They sold us and delivered us bound to our foe,
And the Gods of the Copybook Headings said: "Stick to the Devil you know."
On the first Feminian Sandstones we were promised the Fuller Life
(Which started by loving our neighbour and ended by loving his wife)
Till our women had no more children and the men lost reason and faith,
And the Gods of the Copybook Headings said: "The Wages of Sin is Death."
In the Carboniferous Epoch we were promised abundance for all,
By robbing selected Peter to pay for collective Paul;  
But, though we had plenty of money, there was nothing our money could buy,  
And the Gods of the Copybook Headings said: "If you don't work you die."
Then the Gods of the Market tumbled, and their smooth-tongued wizards withdrew
And the hearts of the meanest were humbled and began to believe it was true
That All is not Gold that Glitters, and Two and Two make Four
And the Gods of the Copybook Headings limped up to explain it once more.
As it will be in the future, it was at the birth of Man
There are only four things certain since Social Progress began.
That the Dog returns to his Vomit and the Sow returns to her Mire,  
And the burnt Fool's bandaged finger goes wabbling back to the Fire;
And that after this is accomplished, and the brave new world begins
When all men are paid for existing and no man must pay for his sins,
As surely as Water will wet us, as surely as Fire will burn,  
 The Gods of the Copybook Headings with terror and slaughter return! Continue reading →
Via the Right Scoop comes this video from Steven Crowder, exposing some of the more ridiculous argument from those who support the decriminalization (or legalization) or marijuana: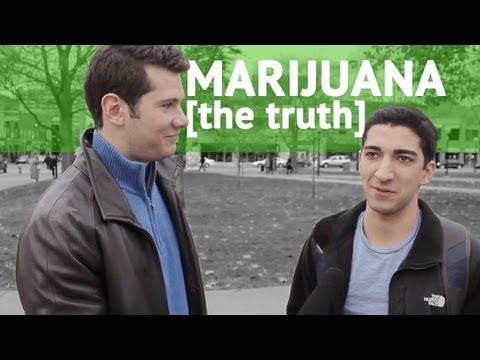 Please note that Crowder does not address the constitutional issue surrounding federal marijuana prohibition. In fact he goes out of his way to emphasize that there are legitimate arguments to be made that this is not an issue that justifies federal intervention. But as the video highlights, none of the people he interviewed brought up the constitutional argument. Instead, his interviewees relied on tropes that are untrue. He also makes a point about prohibition that I have often made: namely, that the 18th Amendment prohibited the use of a substance that was already legal and widely used by most Americans. Marijuana legalization would make available a previously criminalized substance used by a minority of Americans.
Like Crowder, I believe that the constitutional arguments against federal marijuana prohibition are, at a minimum, compelling. But if you are going to take up the cause of decriminalization, at least make better arguments than these people.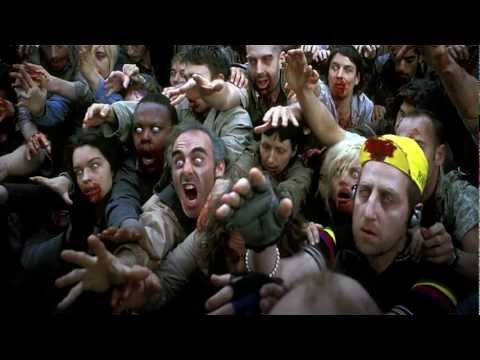 Ah the next four years are going to be so enjoyable.  When it comes to crony capitalism Adam Smith said it well:
"The proposal of any new law or regulation of commerce which comes from this order [that is, 'those who live by profit'], ought always to be listened to with great precaution, and ought never to be adopted till after having been long and carefully examined, not only with the most scrupulous, but with the most suspicious attention. It comes from an order of men, whose interest is never exactly the same with that of the public, who have generally an interest to deceive and even to oppress the public, and who accordingly have, upon many occasions, both deceived and oppressed it."
Milton Friedman was eloquent on the subject of government supporting private enterprises: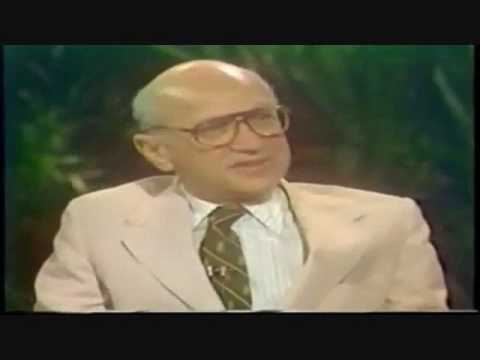 Continue reading →
I recently had the pleasure of observing a panel discussion of several areas farmers.  It was part of a county leadership program, and this particular event was designed to give the "class" some background on the agriculture industry in the area.  The discussion and subsequent tours were nothing short of fascinating.  (If you have a chance to look up "precision farming" involving GPS, it is a real marvel of technology.)
At one point, someone in the audience asked what the panel members thought of government farm subsidies.  I don't know what was more interesting: the answer or the fact that each of the seven panelists responded immediately with both unanimity and laughter.  Once the initial reaction subsided, one of the farmers explained it in a single sentence, "Subsidies only subsidize those who don't pay taxes."  For my own part, I was intrigued, so I couldn't help but ask what the farmer meant by this.  Another panel member offered a a more detailed explanation.
Suppose that we can farm a product for $200 an acre.  When the product is new, prices may fluctuate.  Eventually, however, after this farmer and that farmer starts to charge less in order to be competitive, the price stabilizes for, let's say, $300.  In other words, farmers don't drop below this price because they can't drop below this price and still make a living.  We need $100 an acre just to support our family and earn a respectable income.  Looking at our modest $100 profit, the government kindly decides that us hard working farmers deserve more, so they institute a $50 subsidy.  It sounds good at first.  We get $100 profit for each acre plus the $50 hand-out from Uncle Sam.  We have more income, yes?  Here's the problem.  It only takes one farmer to think, "I don't need to sell my crops for $300 an acre.  I was doing just fine on a $100 profit.  If I charge $275 an acre, I can undercut the competition and still earn $125 an acre ($75 "pure" profit plus the $50 subsidy), which is more than I was getting before."  You can see where it goes from here.  The new competitive price becomes $275 per acre … until the process repeats.  Eventually, the market kicks in and the farmers end up selling their crop for $250 an acre.  They won't drop below this, of course, because at this level they are making, with the government subsidy, the minimum $100-per-acre profit ($50 pure profit plus the $50 subsidy) needed to support the family.
Now, while the subsidy had a net change of $0 on the farmer's well being, it was not entirely neutral.  It did produce a product that is now on the market for $50 less than it was otherwise.  (Before the subsidy, the crop went to market at $300/acre, and afterwards it went for $250/acre.)  The consumer benefits from this subsidy, correct?  Well, says the farmer, not all consumers benefit.  The $50 per acre came from somewhere, because, contrary to popular belief, the government cannot simply create money out of nowhere.  (These were his words, not mine.)  In the end, it comes from the tax payers.  Thus, if you are someone who pays federal income tax, then you essentially break even in this deal.  The only people that actually benefit in the end are those who don't pay any federal income tax.  Thus, in the words of the first gentleman, "Subsidies only subsidize those who don't pay taxes."
Admittedly, the economics is probably a bit more complicated than this.  For one thing, those who pay federal taxes are not all in the same tax bracket, so a pro-rating of sorts would probably be appropriate to figure out who comes out ahead.  Second, the farmers' "minimum price for supporting a family" is not the only economic force at work in this equation.  There is also the amount of crop produced in a given year, the maximum price people are willing to pay for an individual product, etc.  On the other hand, we should figure in the bureaucratic overhead involve in collecting and processing the taxes needed for the subsidy, a figure that is often notoriously high for the federal government.  Nevertheless, the farmers have a point: subsidies are often not all they are cracked up to be, and the best way to handle market forces is to simply let the market work.  The free market will work on its own to drop the price of commodities, but it will do so through innovation rather than compulsory subsidies.  Attempts at interference rarely make a difference – at best they offer a compelling illusion.  (Unfortunately, it is often compelling enough to win votes.)
The follow up question from the audience was predictable: if subsidies make not difference, then why do you take them?  "Ah," says the concise farmer, "It only takes one to accept them, and then we all have to."  In other words, once individual farmers accept a subsidy, they can then produce the product at a much lower price than those who are not accepting them, effectively putting the second group, those that want to earn their money honestly, out of business.  Ain't government grand?
We sit by and watch the Barbarian, we tolerate him; in the long stretches of peace we are not afraid. We are tickled by his irreverence, his comic inversion of our old certitudes and our fixed creeds refreshes us; we laugh. But as we laugh we are watched by large and awful faces from beyond: and on these faces there is no smile.   
 Hilaire Belloc
Edwin M. Stanton could be a pill.  Irritable, sarcastic and often completely unreasonable, no doubt many of the Union Generals who had to deal with him often thought that they were dealing with a very mad man.  Mad in an emotional sense Stanton often was, anger often seeming to be the prime emotion he displayed throughout his career, at least after the death of his beloved first wife in 1844 which had a souring impact on his disposition.  However, he was also a very able man, and that compensated for his complete lack of tact in dealing with virtually everyone he came into contact with.  Prior to becoming Secretary of War he had been one of the ablest attorneys in the country.  Doubtless his most famous, or rather infamous case, was in the defense of future Union general Daniel Sickles.
Sickles in 1859 was a Democrat Congressman from New York, already notorious for having been censured for bringing a prostitute into the New York General Assembly chamber.  Leaving his pregnant wife at home, on a trip to England he had introduced the same prostitute, Fanny White, to Queen Victoria under an alias, the surname of which was that of a political opponent in New York.  Sickles obviously viewed his vow of marital fidelity with complete contempt.  However he did not view the vow of fidelity given to him by his wife Teresa in the same light.  When he found out on February 26, 1859 that his long-suffering wife was carrying on an affair with the United States Attorney for the District of Columbia, Philip Barton Key II, the son of Francis Scott Key, the composer of the Star Spangled Banner, he murdered Key the next day in Lafayette Park across from the White House, shooting him through the heart.  Sickles immediately surrendered to the Attorney General who lived just a few blocks away.
His trial was one of the most sensational in American history.  Public opinion was almost totally on his side, painting Sickles as an outraged husband defending his wife Teresa from a villain who had seduced her.  Sickles engaged a stellar defense team which included Stanton.  The defense team had a problem.  No matter what the public thought as to his motivation, Sickles was manifestly guilty.  Stanton hit upon the idea of raising the novel defense of temporary insanity which had never before been successful in the United States.  This was a true stroke of legal genius.  It allowed the defense to put on endless lurid testimony as to the affair and, in effect, have the dead man tried rather than Sickles.  In his closing argument Stanton portrayed the ever adulterous Sickles as a defender of marriage:
Continue reading →