Monthly Archives:
October 2012
You don't want the truth because deep down in places you don't talk about at parties, you want me on that wall, you need me on that wall. We use words like honor, code, loyalty. We use these words as the backbone of a life spent defending something. You use them as a punchline. I have neither the time nor the inclination to explain myself to a man who rises and sleeps under the blanket of the very freedom that I provide, and then questions the manner in which I provide it. I would rather you just said thank you, and went on your way, Otherwise, I suggest you pick up a weapon, and stand a post. Either way, I don't give a damn what you think you are entitled to.
I have always enjoyed the speech of Jack Nicholson in A Few Good Men because it contains quite a bit of truth in it, and I have regretted that the words are placed in the mouth of the villainous Colonel Jessup.  In regard to fallen American heroes Tyrone Woods and Greg Doherty it is completely, and righteously, applicable.
The higher-ups in the Obama administration who turned their backs on Woods and Doherty could never understand such men.  It was no part of their mission to supply embassy security.  Instead, after the Benghazi attack began, Tyrone Woods asked for permission to go and risk his life to rescue the embassy personnel.  He was denied permission two times, and he went anyway.  He was unarmed initially, picking up his weapons from what he found on the ground, the cast away arms of the Libyan mercenaries who were supposed to provide security at the consulate and who ran when the attack began.  He rescued 20 embassy personnel and got them to the CIA annex, where they were evacuated while Woods, joined by Doherty who arrived in Benghazi after the attack began, engaged in a lop sided fight against some 150 to 200 attackers.  During this time they gave live intelligence to their CIA higher-ups and requested military aid.  The CIA has denied that it was anyone from the CIA who vetoed the aid.  So, Doherty and Woods fought their own personal Alamo alone, slaying some 60 of their foes, until they were killed at their machine gun by a mortar round some six hours and twenty minutes from the time the attack began.
Doherty and Woods had their lives taken from them, fighting for their country and to save others.  They epitomize what the term honor means.  To the White House higher-ups who denied them aid, perhaps Doherty and Woods seemed to be fools:  "Didn't they realize that personal survival is the be all and end all?  They were idiots for sticking their necks out!  Now we have this political mess to clean up!"  Yeah, it is easy to visualize both curses and laughter being aimed at the spirits of these men.  The Seal Code these men lived and died by would be literally incomprehensible to the people who made the decision not to send them aid:   1) Loyalty to Country, Team and Teammate, 2) Serve with Honor and Integrity On and Off the Battlefield, 3) Ready to Lead, Ready to Follow, Never Quit, 4) Take responsibility for your actions and the actions of your teammates, 5) Excel as Warriors through Discipline and Innovation, 6) Train for War, Fight to Win, Defeat our Nation's Enemies, and 7) Earn your Trident every day. Continue reading →
Jesus Christ a King of Glory has come in Peace. † God became man, † and the Word was made flesh. † Christ was born of a Virgin. † Christ suffered. † Christ was crucified. † Christ died. † Christ rose from the dead. † Christ ascended into Heaven. † Christ conquers. † Christ reigns. † Christ orders. † May Christ protect us from all storms and lightning † Christ went through their midst in Peace, † and the word was made flesh. † Christ is with us with Mary. † Flee you enemy spirits because the Lion of the Generation of Judah, the Root David, has won. † Holy God! † Holy Powerful God! † Holy Immortal God! † Have mercy on us. Amen!
Stay safe all our contributors, commenters and readers who are in the path of Hurricane Sandy.  God guard you and keep you!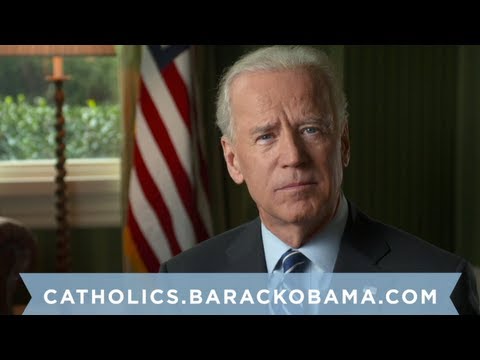 I have long praised our Veep, and Beloved National Clown, for his efforts to keep up our national morale during these dismal economic times by endless gaffes and verbal pratfalls.  Now he has outdone himself!
In the above video the completely pro-abort Biden tries to portray himself, get this, as a faithful Catholic!  Howlingly funny.  I  am sure Joe of course understands full well that a man with his voting record is as far from a faithful Catholic as it is possible for a politician to be.  I am certain he is aware of this section of a letter written by Cardinal Ratzinger:
1. Presenting oneself to receive Holy Communion should be a conscious decision,  based on a reasoned judgment regarding one's worthiness to do so, according to  the Church's objective criteria, asking such questions as: "Am I in full  communion with the Catholic Church? Am I guilty of grave sin? Have I incurred a  penalty (e.g. excommunication, interdict) that forbids me to receive Holy  Communion? Have I prepared myself by fasting for at least an hour?" The practice  of indiscriminately presenting oneself to receive Holy Communion, merely as a  consequence of being present at Mass, is an abuse that must be corrected (cf.  Instruction "Redemptionis Sacramentum," nos. 81, 83).
2. The Church teaches that abortion or euthanasia is a grave sin. The Encyclical  Letter Evangelium vitae, with reference to judicial decisions or civil laws that  authorize or promote abortion or euthanasia, states that there is a "grave and  clear obligation to oppose them by conscientious objection. [...] In the case of  an intrinsically unjust law, such as a law permitting abortion or euthanasia, it  is therefore never licit to obey it, or to 'take part in a propaganda campaign  in favour of such a law or vote for it'" (no. 73). Christians have a "grave  obligation of conscience not to cooperate formally in practices which, even if  permitted by civil legislation, are contrary to God's law. Indeed, from the  moral standpoint, it is never licit to cooperate formally in evil. [...] This  cooperation can never be justified either by invoking respect for the freedom of  others or by appealing to the fact that civil law permits it or requires it"  (no. 74).
3. Not all moral issues have the same moral weight as abortion and euthanasia.  For example, if a Catholic were to be at odds with the Holy Father on the  application of capital punishment or on the decision to wage war, he would not  for that reason be considered unworthy to present himself to receive Holy  Communion. While the Church exhorts civil authorities to seek peace, not war,  and to exercise discretion and mercy in imposing punishment on criminals, it may  still be permissible to take up arms to repel an aggressor or to have recourse  to capital punishment. There may be a legitimate diversity of opinion even among  Catholics about waging war and applying the death penalty, but not however with  regard to abortion and euthanasia.
4. Apart from an individual's judgment about his worthiness to present himself  to receive the Holy Eucharist, the minister of Holy Communion may find himself  in the situation where he must refuse to distribute Holy Communion to someone,  such as in cases of a declared excommunication, a declared interdict, or an  obstinate persistence in manifest grave sin (cf. can. 915).
5. Regarding the grave sin of abortion or euthanasia, when a person's formal  cooperation becomes manifest (understood, in the case of a Catholic politician,  as his consistently campaigning and voting for permissive abortion and  euthanasia laws), his Pastor should meet with him, instructing him about the  Church's teaching, informing him that he is not to present himself for Holy  Communion until he brings to an end the objective situation of sin, and warning  him that he will otherwise be denied the Eucharist.
6. When "these precautionary measures have not had their effect or in which they  were not possible," and the person in question, with obstinate persistence,  still presents himself to receive the Holy Eucharist, "the minister of Holy  Communion must refuse to distribute it" (cf. Pontifical Council for Legislative  Texts Declaration "Holy Communion and Divorced, Civilly Remarried Catholics"  [2002], nos. 3-4). This decision, properly speaking, is not a sanction or a  penalty. Nor is the minister of Holy Communion passing judgment on the person's  subjective guilt, but rather is reacting to the person's public unworthiness to  receive Holy Communion due to an objective situation of sin. Continue reading →
.
Andrew Sullivan, the renowned gynecologist who spends most of his time attempting to prove that Sarah Palin could not be the mother of her son Trig, on ABC This Week yesterday began the work of establishing that Obama is going down to defeat because of racism.
This is a column he wrote after the video above:
I think America is currently in a Cold Civil War. The parties, of course, have switched sides since the 1964 Civil Rights Act. The party of the Union and Lincoln is now the Democratic party. The party of the Confederacy is now the GOP. And racial polarization is at record levels, with whites entirely responsible for reversing Obama's 2008 inroads into the old Confederacy in three Southern states. You only have to look at the electoral map in 1992 and 1996, when Clinton won, to see how the consolidation of a Confederacy-based GOP and a Union-based Democratic party has intensified – and now even more under a black president from, ahem, Illinois
I will leave to others a determination as to the skill of Sullivan as a gynecologist, but in constructing historical parallels he reeks.  A few thoughts:
1.  Race and Obama-Obama is likely to end up with some 38% of the white vote and 95% of the black vote.  I don't construe anything from this, but if race were regarded as a factor in voting, it would seem that Obama's overwhelming support among blacks might be considered to have a racial factor behind it, if it is assumed, as Sullivan does, that whites voting against Obama are motivated by race.
2.  What a large Confederacy-  I did not know that the Confederacy included such states as Colorado, Idaho, Wyoming, Montana, Utah, Alaska, the Dakotas,  Nebraska, Kansas, Oklahoma, Indiana, Kentucky, Missouri, and, probably, New Hampshire, Wisconsin, Iowa, Ohio, and, perhaps, Michigan, Pennsylvania, Nevada and, in that northern bastion of Dixie, a congressional district in Maine. Continue reading →
Bishop David Ricken of the Diocese of Green Bay, Wisconsin released a letter to his diocese on October 24 outlining considerations that should be taken into account by Catholics when voting:
I would like to review some of the principles to keep in mind as you approach the voting booth to complete your ballot. The first is the set of non-negotiables. These are areas that are "intrinsically evil" and cannot be supported by anyone who is a believer in God or the common good or the dignity of the human person.   They are:  
1. abortion  
2. euthanasia  
3. embryonic stem cell research  
4. human cloning  
5. homosexual "marriage"  
… Some candidates and one party have even chosen some of these as their party's or their personal political platform. To vote for someone in favor of these positions means that you could be morally "complicit" with these choices which are intrinsically evil.   This could put your own soul in jeopardy.   The other position to keep in mind is the protection of religious liberty. The recent aggressive moves by the government to impose the HHS mandate, especially the move to redefine religion so that religion is confined more and more to the four walls of the Church, is a dangerous precedent. This will certainly hurt the many health care services to the poor given by our Catholic hospitals. Our Catholic hospitals in the Diocese give millions of dollars per year in donated services to the poor. In the new plan, only Catholic people can be treated by Catholic institutions. Continue reading →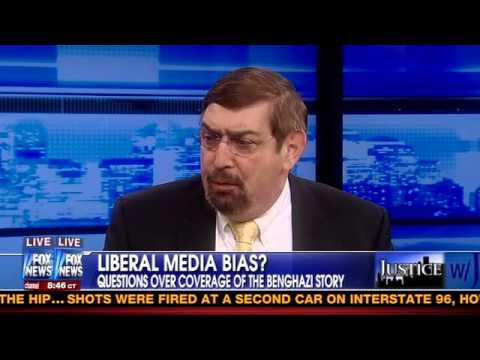 Pat Caddell, Jimmy Carter's pollster and a long time Democrat political operative, said it all last night on the Jeanine Pirro show on Fox  about the Benghazi coverup and the unwillingness of much of the Mainstream Media to cover it for fear that it will devastate the re-election prospects of Obama:
"been in the tank on this in a way I've never seen… I am appalled right now. This White House, this President, this Vice President, this Secretary of State, all of them, are willing apparently to dishonor themselves and this country for the cheap prospect of getting reelected…willing to cover up and lie. The worst thing is the very people who are supposed to protect the American people with the truth – the leading mainstream media…they have become a threat, a fundamental threat to American democracy and the enemies of the American people… these people have no honor… coverup is too nice of a word…" Continue reading →
Yeah, as weird as the above video.  This piece of repulsive tripe is the work of the advertising agency, believe it or not, that came up with the Got Milk? ad campaign.  Go here to the Daily Caller for the details.  Obama is losing this election primarily because of the lousy economy, but it doesn't help him that a fair number of his more ardent supporters are so disconnected from reality that they think having kids sing about what a lousy future they will have under President Romney, and blaming their parents for it, will help Obama.  The normal reaction of course is to view this as a creepy attempt to enlist kids in the political battles of their parents and to feel sorry for the kids being used as pawns.  This video is of course merely the flip side of the video below when Obama was running the first time: Continue reading →
Thank the Good Lord I am not a politician. If I were running for office, what I am about to write would undoubtedly cause me to plummet in the polls and induce a heart attack for my campaign manager. It is up to us – bloggers, polemicists, wags, editorialists, etc. – to say plainly and boldly what politicians cannot say. By now hundreds if not thousands of us on the pro-life side of the spectrum have weighed in on the mountain that the Obama campaign and the leftist media have made out of the molehill of the "rape exception" that many self-identified pro-lifers hold. FYI: it is a molehill not because rape is no big deal, but because less than 1% of abortions are performed on rape babies. I don't know if what I have to say will be different from what you have read, but I'm about to douse this issue in gasoline and light a match, so check yourselves now.