Monthly Archives:
September 2012
Also published at Catholic Lane.
"What's going on?" asked the therapist.
"I told my doctor that I am having issues with anxiety. I've had three babies in the last four years and just found I'm pregnant again, and no matter how hard I try, I keep having panic attacks. I feel out of control. I'm ready to admit I need help. I have some past issues I need to face, but I don't know what to do. My doctor said I could talk to you because you have experience helping pregnant women." It all finally came out, stuttered, yet punctuated, a first plea for professional help.
"Why do you feel anxious?"
"I want to do everything perfectly, I want to do it right, I've made some bad decisions in my past, but I want to do better. Now I get so confused and overwhelmed. When I give up, I feel ashamed, sometimes I harm myself because the emotional pain is so great. I know I need help. I'm pregnant!"
The therapist replied with a knowing grin, "You don't have to be perfect, you know. Don't you see? You are beating yourself up trying to be perfect. Slow down. Right now you need to take care of yourself. You have living children and they need their mother. They need their mother to be healthy. Have you thought about abortion? You know, it's alright to abort this pregnancy so you can take care of yourself right now."
"What? I'm Catholic, that's why I came to a Catholic hospital, well, I mean, I'm a recent convert and I'm learning about the teaching of the Church, and this…"
The confused mother stared past the licensed mental health professional out the window of her obstetrician's office, where she was meeting with this therapist. In this hospital that bears the name of a saint and a crucifix in every room, the mother was more confused than ever. She tried not to let the vortex starting to swirl in her mind show. Abortion? She trusted these people under this roof, but abortion? Catholics are not supposed to have abortions. She could barely speak.
"…this isn't right."
"Well," chuckled the mental health therapist sitting under a Catholic roof, "Catholics don't really believe that today, that's an old idea. Women are not expected to tear up their bodies giving birth to baby after baby, and besides, most Catholics have small families. If that's what Catholics really believed there'd be many, many more large Catholic families, wouldn't there? Look, I've travelled in Europe where there is a large Catholic population, and they all have one or two children. You don't have to have lots of kids to be a good Catholic. Perhaps you're just trying to have a lot of children to be a perfect Catholic."
Later, they got around to the big question.
"Do you ever have thoughts of suicide?" Continue reading →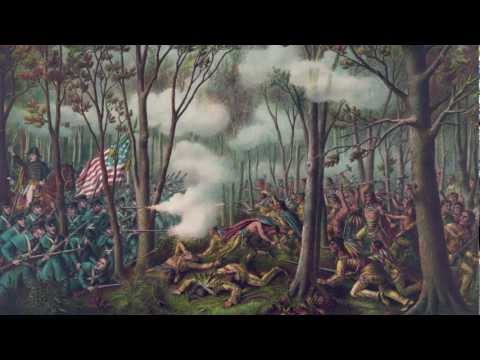 Antietam, the bloodiest day in American history.  On that single day more American casualties were sustained than in all of America's prior wars, except for the American Revolution, combined.  As for the American Revolution, the 23,000 killed and wounded at Antietam on a single day were more than one-third of the total of 58,000 Americans killed and wounded in the eight years of the Revolution.
Antietam was the culmination of Lee's Maryland campaign. Lee had decided to enter Maryland in early September 1862 to take the pressure off war-torn Virginia, to gain supplies in Maryland and possibly recruits from sympathetic Marylanders and to inflict, if he could, punishing defeats on Union forces and, with luck, help opponents of the Lincoln administration do well in the fall elections as a result of those defeats.  Go here to read a post detailing Lee's motivation for the Maryland Campaign.
All went superbly for Lee initially in the Maryland Campaign.  Supplies were abundant in Maryland.  Recruits from Marylanders, while not as abundant as the Confederates would have wished, were first-rate as to quality.  The Northern papers, and General Lee gained much valuable intelligence throughout the War by reading carefully every Northern newspaper he could obtain, were largely hysterical about the Confederate offensive, more than a few predicting that the War was lost.  General Stonewall Jackson's II corps was detailed by Lee to capture Harper's Ferry, which he did on September 15, 1862 against pathetically weak Union opposition, and inflicting one of the worst defeats on the United States Army in its history, the 12,000 Union troops being the largest mass surrender of United States military personnel until the surrender on Bataan in 1942.  Go here to read a post on the sorry tale.
Lincoln, desperate to stop Lee, placed Major General George B. McClellan, in disgrace after his humiliating defeat in the Peninsula Campaign, back in command of the Army of the Potomac.  McClellan followed Lee in a lethargic pursuit, obviously fearful of being defeated by Lee again.  The situation altered dramatically when McClellan was the beneficiary of the biggest intelligence coup of the Civil War, obtaining a copy of Lee's Special Order No, 191 on September 13, 1862, which revealed to McClellan that Lee had divided his force and the routes that the portions of Lee's army were to follow.  Go here to read a post on the finding of the famous Lost Order.  With this order in hand McClellan boasted that he would whip Bobby Lee or go home.
On September 14, 1862 McClellan attacked three gaps at South Mountain to seize them, to allow him to march over the mountain and fall on Lee's separated units.  Lee held two of the gaps after a hard day's battle.  Go here to read a post on the battle of South Mountain.  With one of the gaps lost, Lee retreated and began to swiftly reassemble his Army of Northern Virginia to confront the Army of the Potomac.  McClellan, inexplicably, threw away his advantage by doing almost nothing on September 15, instead of immediately following Lee in hot pursuit.
At dawn on September 17, 1862, the Army of the Potomac confronted part of the Army of Northern Virginia along Antietam Creek near Sharpsburg, Maryland.  Three of the divisions of the Army of Northern Virginia were still on the road from Harper's Ferry, marching all night to reach Lee.  McClellan enjoyed more than a two to one advantage at the beginning of the battle, his 75,000 force confronting less than 30,000 Confederates.  McClellan, as he did throughout the War, assumed, against all evidence, that the Confederates outnumbered him.
MClellan issued attack orders for each corps.  He made no effort to coordinate attacks between the corps.  With the Union advantage in numbers McClellan could have annihilated Lee's army if he had simply had each corps get into assault position and then attack simultaneously.  Instead, this very long day consisted of piecemeal attacks by individual Union corps which gave Lee the opportunity to shift his heavily outnumbered units to meet each threat in turn.
Hello TAC, it is good to be posting again after a prolonged illness that left me unable to do anything but make half-conscious Facebook updates. I have been following the news, and for the sake of our collective sanity, I am going to refrain from extended commentary on foreign affairs. Instead I wanted to share with you an interesting discussion I had recently with some rather confident, cocky atheists on the question of free will.
It had begun as a debate on the so-called "problem of evil." They think we have a problem with evil; maybe some Christians do, but I don't. But I do think atheists – by which I mean Western, science-worshiping, philosophical materialists – have a problem with evil. Namely, how do materialists who reject free will (either explicitly or implicitly, depending on how well they've thought it out) even speak of such a thing as "evil"? Assuming we are speaking of human acts, and not things like bad weather, to describe an act as "evil" or malicious or malevolent or something similar assumes and implies that it was freely chosen. No one speaks of a lion's decision to tear apart a zebra for sustenance as an "evil" act. What mindless animals do has no moral significance whatsoever. What people do has significance solely on the assumption that we can choose otherwise. In other words, free will. Without the assumption of free will, morality utterly collapses into a meaningless rubbish heap.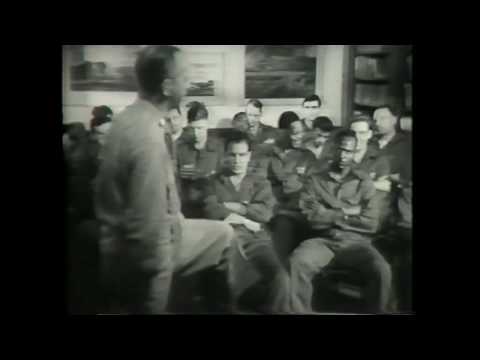 to care for him who shall have borne the battle
Abraham Lincoln
During World War II director John Huston produced three films for the US government.  Let There Be Light was shot for the Army Signal Corps.  It covers the treatment of 75 US soldiers traumatized by their combat experiences in World War II.  The film is narrated by Walter Huston, the academy award-winning actor father of John Huston.  The Army brass did not like the finished product, thinking that its focus on men who suffered psychological damage from their service could be demoralizing to the troops, and banned the film on the grounds that it invaded the privacy of the soldiers featured in the film and that the releases they signed had been lost.  (This reason was pretextual, but as a matter of law I would not place any reliance on a release signed by someone undergoing mental treatment standing up for an instant in court.)
Continue reading →
The Obama administration continues to show complete contempt for American liberties.
In the wake of the Benghazi and Cairo debacles, and the administration being caught completely flat-footed in regard to these coordinated assaults on our embassies, the Obama administration has acted to attempt to escape any responsibility.
First, they have had their lickspittle media friends blame Romney for speaking out.  Ah yes, Romney attacking the craven statement of the Cairo embassy is the chief problem and not minor issues like the Middle East going up in flames and the Obama administration being completely clueless as to what to do.
Second, the State Department is refusing to take questions, from those few members of the media who still occasionally act like reporters instead of unpaid Obama press agents, until their investigation is complete.  The Good Lord knows how long that would take, but I would wager Wednesday November 7, 2012.
Third, the administration is still attempting to claim that these attacks are the result of the film attacking Mohammed.  Of course that was merely the pretext for the attacks.  The administration knows this, but its policy of appeasement of jihadists would be in jeopardy if they admitted that the silly film had virtually nothing to do with these revenge attacks on the anniversary of 9-11.
Fourth, when one is seeking to evade responsibility having a nice fat scapegoat is very convenient.  Thus we have the maker of the film, who is on probation for a bank fraud conviction, being taken into custody for questioning as to his alleged violation of the terms of his probation.  The alleged violation is for using a computer not connected with his work.  Of course the administration cares not a fig about that.  It wants jihadists abroad and Americans at home to see that Obama is getting tough with this fellow who stirred up all the trouble.  (Ignore all those jihadists!  It is all the fault of this guy!)  That this tramples over the man's First Amendment rights is of absolutely no concern.  The Administration might wish to eventually haul in this fellow's co-conspirators:  John Adams, Thomas Jefferson, George Washington, James Madison and all the other Founding Fathers who gave us the freedom that Obama is seeking to shred.
Glenn Reynolds, Instapundit, speaks for me in reaction to this: Continue reading →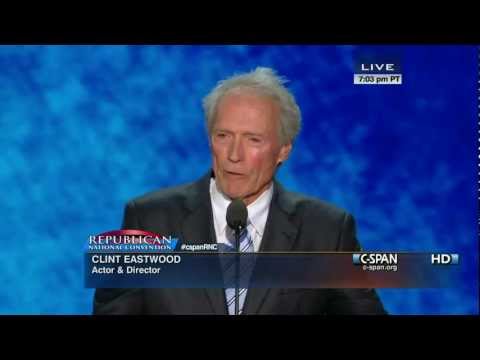 One of the more dispiriting features of the ongoing national disaster that is the Obama Presidency, is the way some of his more crazed acolytes have given him the type of adulation that should be reserved for God.  Go here to read an early example of this bilge.  And who could possibly forget the Obama kids, tools in the hands of parents who were worshipers of the South Side Messiah: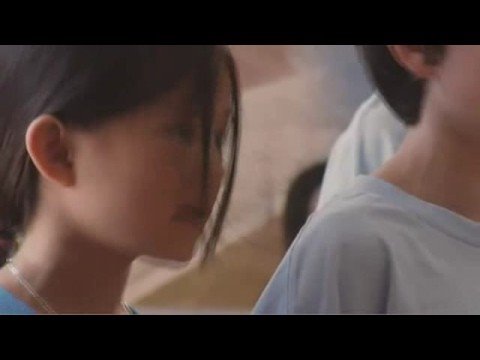 Obama is merely the latest manifestation of the disturbing trend on the Left in this country for politics to serve as a substitute religion.
Clint Eastwood's empty chair takedown of Obama was a healthy reaction to this horse manure.  Eastwood reminded us that politicians are hired hands, our servants, and not little tin gods to bow down to.  Eastwood got to the heart of what he wanted to accomplish in a speech yesterday:
"People don't have to kiss it up with politicians, no matter what party they're in," he added. "You should evaluate their work and make your judgments accordingly. That's the way you do in life in every other subject. But sometimes in America we get gaga, you know, we look at the wrong values." Continue reading →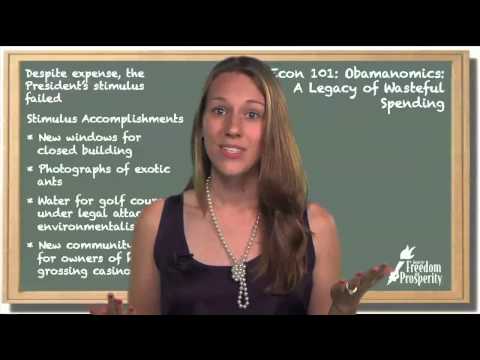 Another fine, and timely, econ 101 video from the Center for Freedom and Prosperity.  When future historians write the history of the Obama administration, and what a sad farce that tale will consist of, I think they will stand aghast at all the borrowed money poured out by the Federal government with virtually zero positive impact on the economy.  In regard to Keynsian economics, the Obama administration is proof that one of Karl Marx's maxims has proven to be a largely accurate observation on human affairs:  Hegel remarks somewhere that all facts and personages of great importance in world history occur, as it were, twice. He forgot to add: the first time as tragedy, the second as farce. Continue reading →
Something for a weekend.  A variant on the song of the First Great Depression, Buddy Can You Spare a Dime.  It seemed timely in regard to the terrible economic news that came out this week:
1.  AA- -Credit rating firm reduced the United States Credit Rating to AA-.  Here is why
Egan-Jones said it believes the Fed's third round of quantitative easing,  which sent stock prices surging on Thursday, "will hurt the U.S. economy and, by  extension, credit quality."
The firm said that while the program should boost equity markets, issuing  additional currency and depressing interest rates through purchasing  mortgage-backed securities will hurt the value of the U.S. dollar and cause a  painful increase in commodity prices.
"In our opinion, QE3 will be detrimental to credit quality for the U.S.," Egan-Jones said.
At the same time, Egan-Jones warned that the cost to finance U.S. debt will "slowly rise" as the global economy rebounds and the Fed scales back on its  purchases of Treasury securities.
The ratio of U.S. debt to gross domestic product soared to 104% in recent  months from 66% in 2006 and will likely increase to 110% in a year, the firm  said. By comparison, Spain's debt-to-GDP stands at 68.5%.
2.  Median Income-Under Obama Median income per household has fallen to $50,054.00.   When adjusted for inflation this is the lowest median income per household since 1995.
3.  Industrial Production-Down-US industrial production fell 1.2% in August pointing to a slowing economy.
4.  Unemployment-Fed analysts estimate that unemployment will not reach 7% until 2014. Continue reading →
Newt Gingrich in a great article sums up the surreal world we now inhabit thanks to the Obama Administration:
The policies of Obama have made our intellectual incoherence and strategic  incompetence even worse.
It is no accident that the embassy in Cairo issued a groveling statement,  apologizing to the haters for having inconvenienced them with American freedom  of speech.
The embassy was simply following Clinton's lead, set months earlier in her  meetings with the Organization of Islamic Cooperation.
The OIC has a long- term campaign to manipulate the U.S. government into  defining any criticism or improper reference to Islam as unacceptable.
No one should be confused by this. As Andy McCarthy wrote yesterday, the Islamist definition of heresy would  destroy American free speech.
The Obama administration is waging war on the Catholic Church while appeasing  the most extreme elements of Islam.
This is the bizarre situation we now find ourselves in. Continue reading →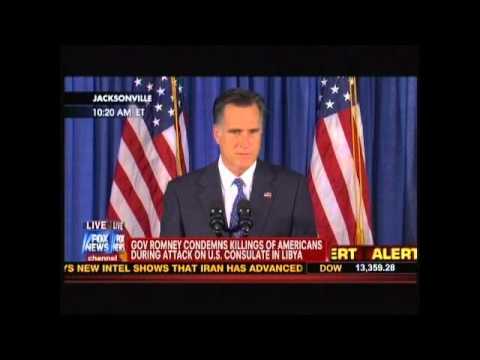 William Saletan is a Leftist who writes a political column for Slate.  His prescience at predicting the future was amply demonstrated on September 14, 2000 when, based on then current polls, he stated that the election was over and Gore was a sure winner.  Go here to read that masterpiece of prognostication.  Now he has a piece attacking Romney for standing up for American freedom of speech as opposed to the craven apology for our freedom issued by the Cairo embassy.  Christopher Johnson, a Protestant who has taken up the cudgels so frequently for the Church that I have named him Defender of the Faith, gives Saletan a fisking to remember at Midwest Conservative Journal:
to Slate's William Saletan, freely expressing your opinion can be an abuse of your right to freely express your opinion:
Mitt Romney says the U.S. Embassy in Cairo has betrayed "American values." He's wrong. The embassy is standing for American values. It's Romney who's betraying them.
How's that, Sally?
The fight began brewing Tuesday morning as Egyptian protesters gathered outside the embassy. They were furious at a sophomoric American-made movie that ridiculed the prophet Mohammed. In response, the embassy issued a statement saying that it "condemns the continuing efforts by misguided individuals to hurt the religious feelings of Muslims—as we condemn efforts to offend believers of all religions." The statement added: "We firmly reject the actions by those who abuse the universal right of free speech to hurt the religious beliefs of others."
Quick observation.  If the universal right of free speech can be "abused," then the universal right of free speech is not universal at all but has definite limits.  Saletan most emphatically agrees.
When you read the tweets alongside the initial statement, the message is clear. Free speech is a universal right. The Muslim-baiting movie is an abuse of that right. The embassy rejects the movie but defends free speech and condemns the invasion of its compound.
You keep using the word "universal," Sally.  I do not think that word means what you think it means.
At his press conference, Romney accused Obama of "having that embassy reiterate a statement effectively apologizing for the right of free speech." Romney claimed that the embassy had said, in his paraphrase, "We stand by our comments that suggest that there's something wrong with the right of free speech." This, too, was a Romney lie. The embassy had declared five times in writing that free speech was a universal right.
In other words, everyone has, or should have, the right to free speech.  But there are some things that you shouldn't be allowed to say.
What made Romney's statement and press conference disturbing, however, was his repeated use of the words sympathize and apology to conflate three issues the Cairo embassy had carefully separated: bigotry, free speech, and violence. The embassy had stipulated that expressions of bigotry, while wrong, were protected by freedom of speech and didn't warrant retaliatory violence.
Then why did the embassy grovelingly apologize for them?
Romney, by accusing the embassy of "sympathizing with those who had breached" the compound, equated moral criticism of the Mohammed movie with support for violence. In so doing, Romney embraced the illiberal Islamist mindset that led to the embassy invasion: To declare a movie offensive is to authorize its suppression.
Um..what?!!  Project much, Sally?  It was the embassy that declared that movie "offensive," idiot.  Why else would they have apologized for it and prattled on about some alleged hurt feelings Muslims may or may not have actually had?
"The Embassy of the United States issued what appeared to be an apology for American principles," Romney asserted at the press conference. "It's a terrible course for America to stand in apology for our values. … An apology for America's values is never the right course." Lest anyone miss his buzzwords, Romney called the embassy's comments "a disgraceful statement on the part of our administration to apologize for American values."
One of the foremost of which is basically unrestricted freedom of speech.
What, exactly, does Romney mean by "American values"? The embassy never apologized for free speech or diplomatic sovereignty. The only American offense it criticized was the movie's "bigotry" and "efforts by misguided individuals to hurt the religious feelings of Muslims." Does Romney regard this criticism as an "apology for American values"? Is bigotry an American value? Is it weak or un-American to repudiate slurs against Muslims?
National Review will have none of "yes, but" attitudes like Sally's.
Nobody in the U.S. government, least of all the chairman of the Joint Chiefs of Staff acting in his official capacity, should be calling Terry Jones or any other American citizen about the Mohammed spoof. Not only does that elevate Jones to some sort of semi-official status, but spoofs of deities are entirely within our rights and absolutely no business of the government's. The U.S. government should not be taking an official position on the Mohammed spoof.  It is entirely outside the official competence of United States military to be calling private citizens asking them be quiet, especially when they are exercising a constitutional right. Offending people is not an incitement to violence. Otherwise I could get everyone who wears a Che Guevara t-shirt brought up on charges of incitement.
Do I enjoy it when some work of "art," some movie or some television show blasphemes Jesus Christ or insults and belittles Christians?  Of course not.  But unlike adherents of the Islamic religion, I've figured out a civilized way to deal with it.  I simply don't patronize or stop patronizing those businesses who produce or support such works.
Conversely, if a work of art exalts Christ or displays Christians as they truly are, that work of art, whatever it is, will receive whatever support I can give it.  So what William Saletan is essentially saying here is that speech should be suppressed if someone anywhere is angry enough about that speech to kill people and burn things.
Saletan's mindset basiclly gives the savages editorial control over all forms of expression everywhere which means that my opinions must perfectly accord with theirs or my expression of my opinion is an "abuse" of free speech.  I don't know if Saletan realizes this or not but that is precisely why so many of us made a point of patronizing Chick-fil-A's during that recent controversy. Continue reading →
If we had a mainstream media that consisted of journalists instead of consisting largely of unpaid Obama press agents, reporters would be asking the following questions to the Obama administration about the Benghazi disaster:
1.  Why were there no Marine guards at the Benghazi consulate?
2.  Why was security dependent upon Libyan mercenaries at the Benghazi consulate?
3.  Is it true that the attackers had assistance from some of the Libyan mercenaries at the Benghazi consulate?
4.  Did the State Department receive credible evidence that embassies would be attacked in the Middle East 48 hours prior to the attack and failed to give any warning?
5.  Since Libya in general, and Benghazi in particular, has been chaotic since the civil war, why were no precautions taken to give special protection to American diplomatic staff? Continue reading →
For if Men are to be precluded from offering their Sentiments on a matter, which may involve the most serious and alarming consequences, that can invite the consideration of Mankind, reason is of no use to us; the freedom of Speech may be taken away, and dumb and silent we may be led, like sheep, to the Slaughter.
George Washington
One of the interesting fall outs of the rampages in Cairo and Benghazi is the calls by some on the Left for jailing people for exercising freedom of speech.  Eugene Volokh of The Volokh Conspiracy blog pointed this out yesterday:
That's what MSBNC contributors Mike Barnicle and Donny Deutsch, the University of Pennsylvania's Prof. Anthea Butler (Religious Studies), and of course the Egyptian government argue with regard to the movie that mocks Mohammed:
Prof. Butler: "Good Morning. How soon is Sam Bacile going to be in jail folks? I need him to go now.When Americans die because you are stupid…" "And yes, I know we have First Amendment rights,but if you don't understand the Religion you hate, STFU about it. Yes, I am ticked off." "And people do go to jail for speech. First Amendment doesn't cover EVERYTHING a PERSON says." "[T]he murder of the Ambassador and the employees is wrong, wrong. But Bacile will have to face his actions which he had freedom[.]"
Mike Barnicle: "Given this supposed minister's role in last year's riots in Afghanistan, where people died, and given his apparent or his alleged role in this film, where, not yet nailed down, but at least one American, perhaps the American ambassador is dead, it might be time for the Department of Justice to start viewing his role as an accessory before or after the fact."
Donny Deutsch: "I was thinking the same thing, yeah."
In a way this is an unsurprising development.  The Left in this country, with honorable exceptions, has not been overly fond of the concept of free speech for some time.  Speech codes seeking to hamper the free speech rights of conservatives and Christians have been a staple at many colleges and universities for the past twenty years.  Conservative speakers are routinely shouted down when they speak on campuses.  The recent attack on Chik-Fil-A by the Mayors of Boston and Chicago was merely the latest manifestation of the willingness of many on the Left to use government power to suppress views they hate. Continue reading →