Monthly Archives:
September 2012
For only $35.00 you too can own a print of the Obama Flag.  The (sic) artist who designed this calls it, signficantly enough, Our Stripes.  Go here to the official Obama Store to see it in all of its native glory before one of the less crazed acolytes of the Southside Messiah decides to take it down.  The bizarre cult-like atmosphere that surrounds Obama is like nothing ever seen before in American political history, and it is a disturbing development in our society.
Update 1:  Go here to see a short visual history of the creepy Obama Cult.
Update 2:  The Obama flag print is gone from the Obama store.  I assume now it will be reserved for only the high initiates of Cult Obama.
President Barack Obama went on the David Letterman show last night and responded to the leaked video where Mitt Romney explained why 47 percent of the electorate was basically shut off to him. Obama took the softball and hammered one out of the park, waxing poetic about being responsive to all the people.
Such stirring words, and certainly President Obama has repeatedly demonstrated his commitment to respecting the values of those who disagree with him.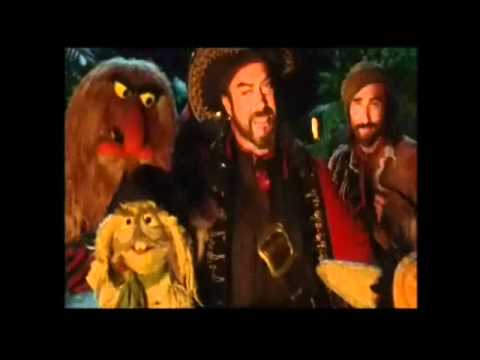 Aarg Maties, I can scarcely believe that it is Talk Like a Pirate Day again.  As a landlubber lawyer, I have only one thing to say to pirates:  amateurs!
The above sentence translated into pirate:  "Aarg Maties, I can scarcely believe that it be Talk Like a Pirate Day again. As a landlubber lawyer, I have only one thin' t' say t' pirates: amateurs! "  Go here to amuse yourselves with the English to Pirate Translator.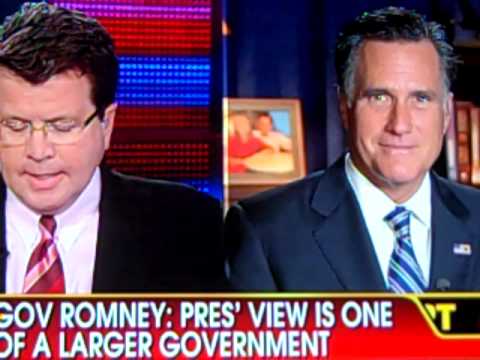 Mitt Romney being interviewed in regard to the 47% remark by Neil Cavuto yesterday.  (Go here to read Darwin's brilliant post on the 47% controversy.)  I have never been a fan of Mitt Romney, who I have nicknamed the Weathervane.  I have always planned to vote for him, but almost entirely in order to get Obama out;  Mitt Romney becoming President being merely a necessary by-product of ending the Age of Obama.  However, I found this interview impressive.  Romney ably presented his view that ever-increasing dependence on government is a terrible thing and is a result of the miserable failure of Obama's economic policies.  Romney is taking what is widely assumed by the Obama press agents the Mainstream Media and turning it around by standing his ground.  People tend to admire politicians who have convictions they are willing to fight for, even if they do not entirely share the convictions themselves.  The rap against Romney has always been that he has no such convictions, nothing that he is willing to do battle for.  This is Romney's opportunity to demonstrate that he does have core beliefs that he will defend, no matter what the chattering heads on television say.  Not bad Mitt.
 Those who deny freedom to others, deserve it not for themselves; and, under a just God, can not long retain it.
Abraham Lincoln
One of the more refreshing aspects of the fallout in the wake of the Cairo and Benghazi embassy attacks, is the degree that it has brought out in the open the contempt that many people on the political Left have for affording constitutional protection to speech which they despise.  A case in point is Sarah Chayes.  Ms. Chayes is about as establishment Liberal as it is possible to get.  A graduate of Harvard, the offspring of Abram Chayes, and  Antonia Handler Chayes, both luminaries of the academic and political Left, she had a career as a reporter for The Christian Science Monitor and National Public Radio.  Under Obama she was a special assistant to the Chairman of the Joint Chiefs of Staff.  Her credentials and background therefore make her opinion piece in the Los Angeles Times of special interest.  In that opinion piece she argues that the Mohammed video would not be worthy of constititutional protection because it is meant to be purely offensive and intended to provoke a violent reaction.  It therefore constitutes the equivalent of yelling fire in a crowded theater:
While many 1st Amendment scholars defend the right of the filmmakers to produce this film, arguing that the ensuing violence was not sufficiently imminent, I spoke to several experts who said the trailer may well fall outside constitutional guarantees of free speech. "Based on my understanding of the events," 1st Amendment authority Anthony Lewis said in an interview Thursday, "I think this meets the imminence standard."
Finally, much 1st Amendment jurisprudence concerns speech explicitly advocating violence, such as calls to resist arrest, or videos explaining bomb-making techniques. But words don't have to urge people to commit violence in order to be subject to limits, says Lewis. "If the result is violence, and that violence was intended, then it meets the standard."
Indeed, Justice Holmes' original example, shouting "fire" in a theater, is not a call to arms. Steve Klein, an outspoken anti-Islamic activist who said he helped with the film, told Al Jazeera television that it was "supposed to be provocative." The egregiousness of its smears, the apparent deception of cast and crew as to its contents and the deliberate effort to raise its profile in the Arab world a week before 9/11 all suggest intentionality.
The point here is not to excuse the terrible acts perpetrated by committed extremists and others around the world in reaction to the video, or to condone physical violence as a response to words — any kind of words. The point is to emphasize that U.S. law makes a distinction between speech that is simply offensive and speech that is deliberately tailored to put lives and property at immediate risk. Especially in the heightened volatility of today's Middle East, such provocation is certainly irresponsible — and reveals an ironic alliance of convenience between Christian extremists and the Islamist extremists they claim to hate.
Interesting that she trots out Anthony Lewis to shore up her argument.  Lewis, now 85 and retired, was for decades the uber Liberal's uber Liberal at the New York Times and regarded as a First Amendment absolutist.  Unless he is now in his dotage, one can only assume that, like many on the Left, his dedication to free speech ends when he disagrees strongly enough with what is being spoken.
The argument that Sayes is making is an old one.  It is called the Heckler's Veto, and it has been used throughout American history to argue that speech should be suppressed because of the violent reaction it might cause.  Liberals, back when they were truly liberal, use to fight against it.  Lately they have embraced it, most notably in erecting bubble zones around abortion clinic, and banning pro-life protesters from those zones.  In the case of Christopher v. Hill,  530 U.S. 703 (2000), the Supreme Court upheld such zones 6-3.  The scathing dissent of Justice Scalia is instructive:
The Court today concludes that a regulation requiring speakers on the public thoroughfares bordering medical facilities to speak from a distance of eight feet is "not a 'regulation of speech,' " but "a regulation of the places where some speech may occur," ante, at 14; and that a regulation directed to only certain categories of speech (protest, education, and counseling) is not "content-based." For these reasons, it says, the regulation is immune from the exacting scrutiny we apply to content-based suppression of speech in the public forum. The Court then determines that the regulation survives the less rigorous scrutiny afforded content-neutral time, place, and manner restrictions because it is narrowly tailored to serve a government interest–protection of citizens' "right to be let alone"–that has explicitly been disclaimed by the State, probably for the reason that, as a basis for suppressing peaceful private expression, it is patently incompatible with the guarantees of the First Amendment.
    None of these remarkable conclusions should come as a surprise. What is before us, after all, is a speech regulation directed against the opponents of abortion, and it therefore enjoys the benefit of the "ad hoc nullification machine" that the Court has set in motion to push aside whatever doctrines of constitutional law stand in the way of that highly favored practice. Madsen v. Women's Health Center, Inc., 512 U.S. 753, 785 (1994) (Scalia, J., concurring in judgment in part and dissenting in part). Having deprived abortion opponents of the political right to persuade the electorate that abortion should be restricted by law, the Court today continues and expands its assault upon their individual right to persuade women contemplating abortion that what they are doing is wrong. Because, like the rest of our abortion jurisprudence, today's decision is in stark contradiction of the constitutional principles we apply in all other contexts, I dissent. Continue reading →
Traditionalist Catholics are typically not fans of Murray Rothbard. And yet as I read more of his work, I find more reasons to appreciate Rothbard's insights into political theory, which I believe were shaped by a deeper appreciation for the Catholic political and philosophical tradition than some are willing to admit. It is easy to see Rothbard as nothing more than a secular Jewish atheist who opposed "the Old Order" and supported unrestricted personal liberty. And yet he spent his final years advocating for Pat Buchanan's presidential run and his socially conservative platform.
That there is an affinity for Catholicism in Rothbard's thought is not surprising. He identifies the Catholic countries, above all Austria, as the originators of subjective-utility economics, while Protestant countries such as Britain developed more labor-centric economic theories. The Catholic tradition had identified consumption (in moderation) as a worthwhile activity and goal; the Calvinist tradition emphasized hard labor as the primary good and consumption as a necessary evil at best. He writes:
Conversely, it is no accident that the Austrian School, the major challenge to the Smith-Ricardo vision, arose in a country that was not only solidly Catholic, but whose values and attitudes were still heavily influenced by Aristotelian and Thomist thought. The German precursors of the Austrian School flourished, not in Protestant and anti-Catholic Prussia, but in those German states that were either Catholic or were politically allied to Austria rather than Prussia.
It seems like leftist pundits have decided that remarks by Romney at a fundraiser that were secretly taped and distributed by Mother Jones constitute the latest "now Romney has lost the election" moment. In the video, Romney tells supporters that Obama starts out with a huge base of 47-49% of voters who pay no income taxes, are dependent on government, and thus cannot be reached by Romney's low tax message.
Of course, for those whose memories go back further than the most recent "Romney is finished" moment declared by Andrew Sullivan and Co., the obvious comparison to this is when Obama famously announced back in 2008 that the big difficulty for his campaign was that it was difficult to reach people who are see no evidence of progress in their daily lives and so they become bitter and cling to their guns and their religion.
Both comments spring from a degree of party mythology. It's not the case that all 47% of people who don't pay income taxes are Democrat supporters. Because our tax code is so progressive and because of the hefty child tax credit and earned income tax credit (both of which are things Republicans generally support) a lot of middle income families do not pay taxes. That certainly doesn't make them default Obama supporters. Many of them are in fact die-hard Republicans, because they don't participate in the modern Democratic Party's vision of government dependence and social engineering as the solution to their problems.
That said, I think this particular media tizzy is particularly silly, and the pundits declaring Romney to be badly hurt by this are mostly reflecting the beliefs of a bubble in which the GOP is already hated.
Obama's remarks were, if anything, far more offensive to potential swing voters. He categorized whole sections of the country, demographically, as being given over to bitterness because they hadn't seen progress and explained that this bitterness came out in their becoming attached to guns, religion, hating minorities and immigrants, etc. There are a lot of small town people who like to hunt and go to church and don't think of themselves as racist who nonetheless were potential Obama swing voters in 2008.
By contrast, Romney's analysis may be off (and I don't think that does him any credit) but it's really hard for me, at least, to picture someone saying, "Gee, I was really thinking Romney might have some answers on the economy, but now I heard this clip where he says that people who don't pay taxes and want to be dependent on the government are in the bag for Obama, and I'm proud of the fact that I don't pay taxes and depend on the government, so forget about him! I'm supporting Obama."
A lot of people who don't, on net, pay taxes don't really think of themselves as not paying taxes. The tax code is complex enough to make it tricky to tell in some ways. (And they pay other taxes even if they don't pay federal income tax.) Nor do many people who are potential GOP voters think of themselves as dependent on government. If anything, the argument that Obama already has a huge advantage because he's bribing voters with lots of government handouts seems to fit with Romney's overall campaign message. Whether that's a winning message I don't know (I hope it is) but it's hard for me to see how this is actually all that damaging.
Thoughts?
Datech Guy explains why most presidential horserace polls are, to put it politely, worse than useless:
For the last two weeks we have been treated to the narrative that Barack Obama is surging at the polls, Mitt Romney is in trouble and unless there is a massive change in direction it is all over.
Simply put this is a lie.
Of all the polls you have seen, there is one poll that has gotten no attention, it is a poll that has been taken monthly, it is a poll that Doug Ross spotted and promoted on his site.  It is the Rasmussen Poll of party identification.
They have party identification results online dating back to 2004.  Here are the 2012 numbers through August
That shows a GOP advantage in registration this year but you might say:  "Hey, Datechguy, you've  been hitting polls all year, why can't THIS poll be wrong?"
That's a good question, we can answer it by asking another question: Does this poll of party identification correspond with the results of national elections?
Lets take a look: Continue reading →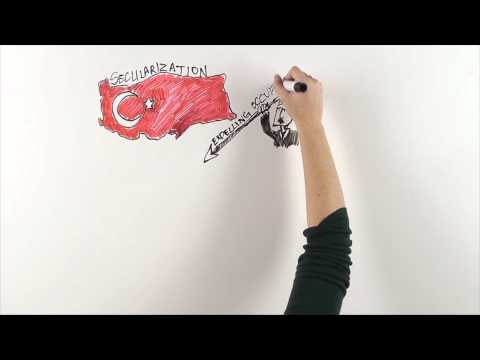 The latest in appeasing the Jihadists.  No doubt this was to be revealed in 2013 if the American people were stupid enough to re-elect Obama:
The U.S. State Department is actively considering negotiations with the Egyptian government for the transfer of custody of Omar Abdel-Rahman, also known as "the Blind Sheikh," for humanitarian and health reasons, a source close to the Obama administration told  The Blaze.
The Department of Justice, however, told The Blaze that Rahman is serving a life sentence and is not considered for possible "release."  Previous calls to the State Department were referred to the Department of Justice and so far, the State Department has neither confirmed nor denied the report.
Glenn Beck revealed the controversial news on his show Monday.
The Blind Sheikh is currently serving a life sentence in American prison for his role in the 1993 World Trade Center bombing, but the newly-elected Islamist government in Egypt has been actively petitioning his release.  Many have pinpointed a cause of last week's unrest in the country to be protests over the Blind Sheikh's release — not an anti-Muslim YouTube video. Continue reading →
A trailer for the Lincoln movie, directed by Stephen Spielberg, starring Daniel Day-Lewis, which is being released on November 9th.  I will go see it and review it.  Heaven knows that I doubt that it could possibly be worse than Abraham Lincoln Vampire Hunter.  Capturing Lincoln on film is difficult.  He was a complex man who lived in complex times, and trying to say much of substance about him in a two hour film is probably a futile undertaking.
Some criticisms of the trailer have arisen, most centering on the objection that Day-Lewis does not sound like Lincoln.  Of course, since Lincoln died 22 years before the first primitive sound recordings we will never hear his voice.  We do have a number of contemporary accounts as to his voice.
Lincoln's voice was, when he first began speaking, shrill, squeaking, piping, unpleasant; his general look, his form, his pose, the color of his flesh, wrinkled and dry, his sensitiveness, and his momentary diffidence, everything seemed to be against him, but he soon recovered. –William H. Herndon letter, July 19, 1887
Continue reading →
A friend forwarded me this excellent article written by Archbishop Charles Caput. It's a detailed post outlining our responsibilities as Catholic citizens.
The Archbishop begins with an anecdote that hits a little close to home.
A priest I know does a lot of spiritual direction.  Two of the men he was helping died suddenly this past year, one of a heart attack and one of a stroke.  In both cases they were relatively young men and quite successful.  In both cases they watched Fox News.  And in both cases they had gotten into the nightly habit of shouting at President Obama whenever he came on the TV.  In both cases, the wives believed – and they still believe – that politics killed their husbands.

Now that's a true story.  And it's a good place to begin our time together today.  Henri de Lubac, the great Jesuit theologian, once said that if heretics no longer horrify us, it's not because we have more charity in our hearts. (i) We just find it a lot more satisfying to despise our political opponents.  We've transferred our passion to politics.
I don't yell at the television – well, not every night. I do spend more time than I should on the internet. Now there are some excellent sites – like this one, of course – but the cumulative effect of reading so much about politics can be bad for both the soul and the heart. And there are times when my obsession with politics truly dispirits me.
At the same time, there is the opposite temptation to completely shut oneself off from politics. There have been times over the past few months where I have felt like completely tuning out. Despair is a terrible sin, and when it comes to politics it is easy to despair when it seems like so many things are going wrong that you can't even keep track anymore. Yet this would be just as irresponsible as shutting out all things  except politics. Archbishop Chaput explains why we can't exactly separate the political and religious aspects of our lives.
What all this means for our public life is this:  Catholics can live quite peacefully with the separation of Church and state, so long as the arrangement translates into real religious freedom.  But we can never accept a separation of our religious faith and moral convictions from our public ministries or our political engagement.  It's impossible.  And even trying is evil because it forces us to live two different lives, worshiping God at home and in our churches; and worshiping the latest version of Caesar everywhere else.  That turns our private convictions into lies we tell ourselves and each other.
Later on he adds:
Third, despite these concerns, Christians still have a duty to take part in public life according to their God-given abilities, even when their faith brings them into conflict with public authority.  We can't simply ignore or withdraw from civic affairs.  The reason is simple.  The classic civic virtues named by Cicero – prudence, justice, fortitude and temperance – can be renewed and elevated, to the benefit of all citizens, by the Christian virtues of faith, hope and charity.  Therefore, political engagement is a worthy Christian task, and public office is an honorable Christian vocation.
Read the rest of the Archbishop's excellent article. It's refreshing to read a cleric who can discuss these issues so unambiguously and without concern that he might be offending someone somewhere.