Monthly Archives:
September 2012
The first Presidential Debate is coming up on October 3.  It will focus on domestic policy.  Currently the race is tied up, contrary to many media polls dreaming of a 2008 Democrat D-7 turnout, with both candidates at the mid-Forties.  That is bad news for any incumbent.  What does Romney have to do in the debate to begin to take the lead?
1.  Showing up without horns and a tail.  The media currently is so laughably biased that you should gain at least a point by simply demonstrating that you are a fairly intelligent, articulate candidate.  One advantage to running against a stacked media is that when voters can see the candidate unfiltered it begins to penetrate through to a few undecided voters that they have been lied to by the media about the candidate not favored by the media.
2.  More of the same.  One of your main arguments should be that if you liked the last four years you should vote for Obama, because you are bound to get precisely the same policies from him in the next four years.
3.  Gas and food.  Gas prices and food prices have sky-rocketed under Obama.  Hit that hard, and then hit it hard again.
4.  Ignore the questions.  Rest assured that the questions will range from the asinine to the gotcha.  Ignore them.  Talk about what you want to talk about while paying mere lip service to answering the question.
5.  Jobs, Jobs and Jobs.  By the time you are finished make certain that the voters believe that your middle name is "Jobs".  Promise to put America back to work.  Tie it in with stopping Obama's job killing restrictions on energy production.  Don't be shy about saying that Obama has virtually no private sector experience and that it shows, and that if Obama were the CEO of a company, that company would be in bankruptcy court. Continue reading →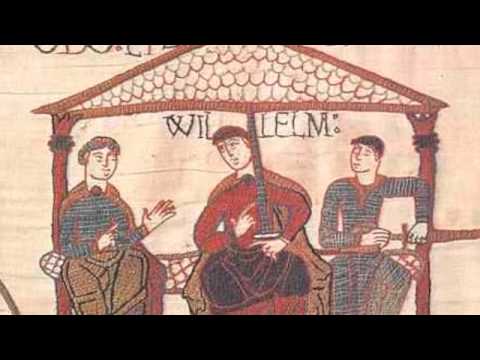 The thirteenth in my ongoing series examining the poetry of Rudyard Kipling. The other posts in the series may be read here, here , here , here,  here , here, here, here, here , here, here and here.     I have noted several times in this series that Kipling was not conventionally religious, yet many of his poems dealt with religious themes.  One of his lesser known poems, Cold Iron, written in 1910, I have always found personally very moving.
Gold is for the mistress — silver for the maid –
 Copper for the craftsman cunning at his trade."
 "Good!" said the Baron, sitting in his hall,
 "But Iron — Cold Iron — is master of them all."
So he made rebellion 'gainst the King his liege,
 Camped before his citadel and summoned it to siege.
 "Nay!" said the cannoneer on the castle wall,
 "But Iron — Cold Iron — shall be master of you all!"
Woe for the Baron and his knights so strong,
 When the cruel cannon-balls laid 'em all along;
 He was taken prisoner, he was cast in thrall,
 And Iron — Cold Iron — was master of it all!
Yet his King spake kindly (ah, how kind a Lord!)
 "What if I release thee now and give thee back thy sword?"
 "Nay!" said the Baron, "mock not at my fall,
 For Iron — Cold Iron — is master of men all."
"Tears are for the craven, prayers are for the clown –
 Halters for the silly neck that cannot keep a crown."
 "As my loss is grievous, so my hope is small,
 For Iron — Cold Iron — must be master of men all!"
Yet his King made answer (few such Kings there be!)
 "Here is Bread and here is Wine — sit and sup with me.
 Eat and drink in Mary's Name, the whiles I do recall
 How Iron — Cold Iron — can be master of men all!"
He took the Wine and blessed it. He blessed and brake the Bread.
 With His own Hands He served Them, and presently He said:
 "See! These Hands they pierced with nails, outside My city wall,
 Show Iron — Cold Iron — to be master of men all."
"Wounds are for the desperate, blows are for the strong.
 Balm and oil for weary hearts all cut and bruised with wrong.
 I forgive thy treason — I redeem thy fall –
 For Iron — Cold Iron — must be master of men all!"
"Crowns are for the valiant — sceptres for the bold!
 Thrones and powers for mighty men who dare to take and hold!"
 "Nay!" said the Baron, kneeling in his hall,
 "But Iron — Cold Iron — is master of men all!
 Iron out of Calvary is master of men all!" Continue reading →

Something for the weekend.  Give us a Flag, the unofficial anthem of the United States Colored Troops during the Civil War, written by a private serving in the 54th Massachusetts.
Today is the 150th anniversary of the issuance of the notice by Lincoln of the Emancipation Proclamation, to take effect on January 1, 1863, Lincoln doing so after the Union victory at Antietam on September 17, 1862.  Reaction was, to say the least, mixed.  In the North the abolitionists were enraptured.  Most Northern opinion was favorable, although there was a substantial minority, embodied almost entirely in the Democrat party, that completely opposed this move.  Opinion in the Border States was resoundingly negative.  In the Confederacy the Confederate government denounced the proposed Emancipation Proclamation as a call for a race war.  Today, almost all Americans view the Emancipation Proclamation as a long overdue ending of slavery.  At the time it was very much a step into the unknown, and the consequences impossible to determine.  Lincoln had converted the War for the Union into a War for the Union and against Slavery.  It remained to be seen as to whether the War, whatever its objectives, could be won.  Here is the text of Lincoln's announcement of the Emancipation Proclamation:
Continue reading →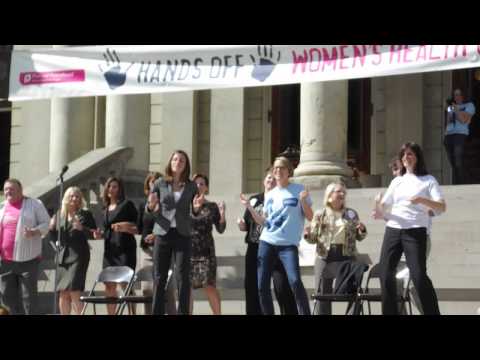 As support for my belief that modern life is increasingly resembling a poorly written Monty Python skit, I point to the pro-abort members of the Michigan state legislature:
Pro-abortion legislators are protesting pro-life bills in the Michigan state legislature in an odd, eye-rolling fashion.
They gathered on the steps of the Michigan Capitol to perform a flash mob-style dance to a bastardized version of Carly Rae Jeppson's "Call Me Maybe" with their own version, "It's My Vagina, So Hands Off Baby."
The ACLU of Michigan, in partnership with Planned Parenthood, staged the flash mob and rally on the Capitol lawn. The two pro-abortion groups emailed out an instructional video of the "Hands Off Dance" along with two others, "Can't Say It" and the "Pelvic Exam." Continue reading →
Well that was quick.  The Republicans didn't waste any time in putting together this ad in response to Obama's claim that you can't change Washington from the inside.  Certainly he will not even try.  If the last four years have been your cup of tea, then I think that you should vote for Obama.  The next four years if he is re-elected will be more of the same, as the nation careens toward bankruptcy, the economy goes from bad to worse, the welfare state continues to swell, regulations oppress those who disagree with the policies of Obama and a feckless foreign policy leads into a general war in the Middle East bigger than any seen since World War II.  Reagan liked to say when he ran for re-election in 1984:  "You ain't seen nothing yet!" From Reagan it was a promise.  From Obama it would be a threat.
One of the many divides among modern Catholics is between what we might call the "moralizers" and the "justice seekers". "Moralizers" are those who emphasize the importance of teaching people moral laws and urging them to abide by them. "Justice seekers" seek to mitigate various social evils (poverty, lack of access to health care, joblessness, etc.) and believe that if only these social evils are reduced, this will encourage people to behave better.
Moralizers tend to criticize the justice seekers by pointing out that following moral laws is apt to alleviate a lot of the social evils that worry the justice seekers, arguing, for example, that if one finishes high school, holds a job and gets married before having children, one is far less likely to be poor than if one violates these norms.
Justice seekers reply that the moralizers are not taking into account all the pressures there work upon the poor and disadvantaged, and argue that it's much more effective to better people's condition than to moralize at them (or try to pass laws to restrict their actions) because if only social forces weren't forcing people to make bad choices, they of course wouldn't do so.
(I'm more of a moralizer myself, but I think that we moralizers still need to take the justice seeker critique into account in understanding where people are coming from and what they're capable of.)
One area in which the justice seeker approach seems to come into particular prominence is the discussion of abortion. We often hear politically progressive Catholics argue that the best way to reduce abortions is not to attempt to ban or restrict them, but rather to reduce poverty and make sure that everyone has access to health care. There's an oft quoted sound bite from Cardinal Basil Hume (Archbishop of Westminster) to this effect:
"If that frightened, unemployed 19-year-old knows that she and her child will have access to medical care whenever it's needed, she's more likely to carry the baby to term. Isn't it obvious?"
You'd think that it was obvious, but I'm suspicious of the idea that having more money or resources makes us better or less selfish people (an idea which strikes me as smacking of a certain spiritual Rousseauian quality that doesn't take fallen human nature into account) so I thought it would be interesting to see if there's any data on this.
I was not able to find data on the relationship of abortion to health insurance, but I was able to find data on the relation of abortion to poverty, and it turns out that the Cardinal, and conventional wisdom, are wrong.
Continue reading →
A woman to Benjamin Franklin at the close of the Constitutional Convention:
"Well, Doctor, what have we got—a Republic or a Monarchy?"
  Benjamin Franklin "A Republic, if you can keep it."
September 17 of this week was the 225th anniversary of the signing of the Constitution on  September 17, 1787 at the close of the Convention.  The speech of Benjamin Franklin on this occasion has always struck me as being chock full of wisdom.  Here is the text of his address:
Continue reading →
Hattip to AllahPundit at Hot Air.  Your tax dollars at work.  The State Department is paying for the above video to run in Pakistan.  I find it breathtaking in its complete incomprehension.  The foolish anti-Mohammed video is merely a pretext for the Jihadists to carry on their war with us.  Obama and Clinton could apologize from now until Doomsday and it would have no impact, except to convince watching muslims that the United States leadership is weak and confused which is a completely accurate assessment of the Obama administration abroad. Continue reading →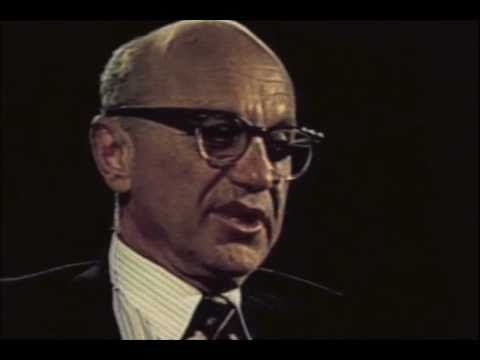 In light of the 47% (oops, where did those one to two minutes of recording go?) non-controversy, I thought that a game of guess who said the quote would be fun.  Use of a search engine is verboten!
1.  A democracy cannot exist as a permanent form of government. It can only exist until the voters discover that they can vote themselves largesse from the public treasury. From that moment on, the majority always votes for the candidates promising the most benefits from the public treasury with the result that a democracy always collapses over loose fiscal policy, always followed by a dictatorship.
2.  The budget should be balanced, the Treasury should be refilled. Public debt should be reduced. The arrogance of officialdom should be tempered and controlled. The assistance to foreign lands should be curtailed lest Rome become bankrupt. People must again learn to work, instead of living on public assistance.
3.  I accuse the present Administration of being the greatest spending Administration in peacetime in all American history – one which piled bureau on bureau, commission on commission, and has failed to anticipate the dire needs or reduced earning power of the people. Bureaus and bureaucrats have been retained at the expense of the taxpayer. We are spending altogether too much money for government services which are neither practical nor necessary. In addition to this, we are attempting too many functions and we need a simplification of what the Federal government is giving the people.
4.  Some see private enterprise as a predatory target to be shot, others as a cow to be milked, but few are those who see it as a sturdy horse pulling the wagon.
5.  It is an injustice, a grave evil and a disturbance of the right order, for a larger and higher organisation, to arrogate to itself functions which can be performed efficiently by smaller and lower bodies. Continue reading →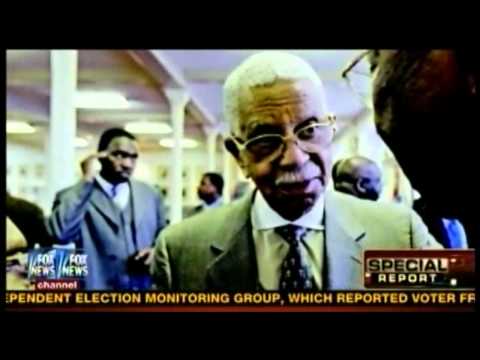 When it comes to Obama and most of the Mainstream Media there are two salient facts:
1.  Most members of the Mainstream Media have a crush on Obama that would embarrass many a teen-age girl with its intensity and its studied indifference to facts.
2.  Most of the Mainstream Media have been reluctant\hostile to doing elementary investigative reporting into Obama's past.
The Washington Examiner is now doing the job that other members of the Mainstream Media simply will not do.  Go here to read their series The Obama You Don't Know.  The series is a tribute to what reporting, the gathering of facts, can be at its best.  I consider myself reasonably well-informed as to Obama's biography, and I found out things I didn't know.  This is a must read series.  It would have been nice to have this information before the election of 2008, but we at least have it now before the election of 2012.