Monthly Archives:
August 2012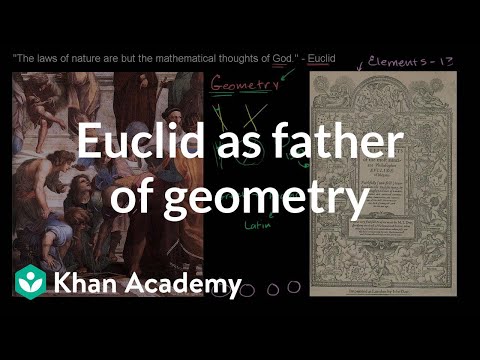 Abraham Lincoln was not an especially well-read man, but what he read he retained, thought about and frequently used.  One author he was fond of was the Greek mathematician Euclid.  His law partner Billy Herndon relates how Lincoln studied Euclid's Elements:
He studied and nearly mastered the Six-books of Euclid (geometry) since he was a member of Congress. He began a course of rigid mental discipline with the intent to improve his faculties, especially his powers of logic and language. Hence his fondness for Euclid, which he carried with him on the circuit till he could demonstrate with ease all the propositions in the six books; often studying far into the night, with a candle near his pillow, while his fellow-lawyers, half a dozen in a room, filled the air with interminable snoring.
Lincoln wrote about why he decided to study Euclid:
In the course of my law reading I constantly came upon the word "demonstrate". I thought at first that I understood its meaning, but soon became satisfied that I did not. I said to myself, What do I do when I demonstrate more than when I reason or prove? How does demonstration differ from any other proof? I consulted Webster's Dictionary. They told of 'certain proof,' 'proof beyond the possibility of doubt'; but I could form no idea of what sort of proof that was. I thought a great many things were proved beyond the possibility of doubt, without recourse to any such extraordinary process of reasoning as I understood demonstration to be. I consulted all the dictionaries and books of reference I could find, but with no better results. You might as well have defined blue to a blind man.
At last I said,- Lincoln, you never can make a lawyer if you do not understand what demonstrate means; and I left my situation in Springfield, went home to my father's house, and stayed there till I could give any proposition in the six books of Euclid at sight. I then found out what demonstrate means, and went back to my law studies.
In the fourth Lincoln Douglas debate Lincoln used Euclid to illustrate a point:
If you have ever studied geometry, you remember that by a course of reasoning, Euclid proves that all the angles in a triangle are equal to two right angles. Euclid has shown you how to work it out. Now, if you undertake to disprove that proposition, and to show that it is erroneous, would you prove it to be false by calling Euclid a liar? Continue reading →
This is one of the greatest spoofs of the left that I have ever seen.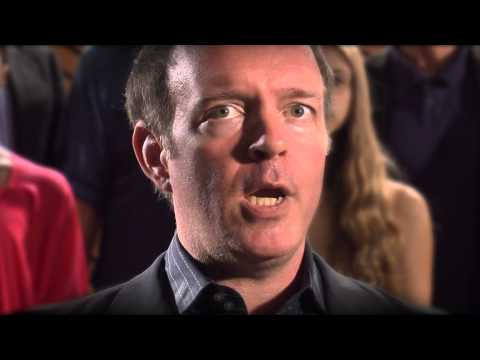 Wait a second, that's not a spoof. These people are deadly serious, as their website would indicate. Although the video is not nearly as unintentionally hilarious as the open letter attached to the video.
Amazingly, they aren't even up to the standards of the previous time this was tried four years ago (h/t: Blackadder).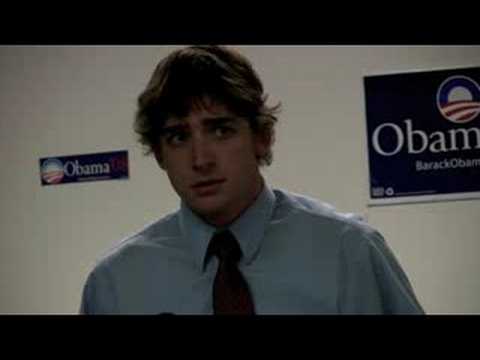 Anyway, my deepest apologies for inflicting those videos upon you. Here's a classic rock song to cleanse the palate.  Continue reading →
Fellow Catholics,
We are approaching the most important U.S. Presidential election for us – by "us" I mean theologically orthodox, politically conservative Catholics – possibly since 1960, when the election of the first Catholic president seemed so possible and actually occurred. I'm grateful to be a contributing member of The American Catholic during this election season, which is one of the most widely-read Catholic blogs in the country. This certainly won't be the last thing I have to say about the presidential race, but rather the first.
When the GOP primary was getting underway, I was a firm Ron Paul supporter. I knew he would not and could not win, but I supported him anyway because I agree with him on most issues, particularly on the role of our government both domestically and abroad. To support Ron Paul was to support the drastic reduction of the federal government, to reject the arrogant assumptions of technocratic management of economic and social issues from the top-down, and to place a vote of confidence in individuals, families, and local governments to solve social and moral problems. I also believe that this is the fundamental political truth of our time: a state governed by militant secularists cannot possibly effect the common good as it is understood by Christians, people of other faiths, or even those secularists who recognize the value of the natural law tradition that has informed the politics of Western civilization since the time of Plato and Aristotle. And yet if we are destined to have secularists in power, we can at least work to limit their power by limiting government as much as possible.
The corollary of the political truth stated above is that one cannot simply discuss "the role of government" in the abstract, without considering who will actually run the state and what values and assumptions they take with them as they create and execute policies with coercive force. Who exactly will be deciding issues that affect your life and mine? Who will have coercive power over you and yours?
More important than what happens to me or my family, though, is how the Church will be affected by those who rule. Even in her most humiliated and rejected state, which the sex scandals have arguably wrought, the Church is still the light of civilization. If her light is extinguished, driven underground, or forced to hide in the shadows, then it is not simply we Catholics who will suffer (though there is certainly nothing wrong with suffering for the faith), but all of society. The Church can and has survived hideous persecution, but it is not clear that society can survive what it will inevitably become without the Church, as well as all of the other religious organizations that will be affected by federal policies, actively involved in public life. Finally, whether society recognizes its debt to the Church or not is irrelevant.
It may be that God has ordained this as a time of cleansing, a time during which the Church must be forced underground and reduced to a smaller size so that she can be tempered and purified. But we cannot know such things with any certainty. What we can know with at least a little more clarity, on the other hand, is what our duties are as Catholic citizens. It is my view that our first priority is to protect the right of the Church to publicly exist. Usually this doesn't come up because usually the U.S. government does not enact policies that threaten this public existence. But the status quo has changed, and we now face the prospect of an open, vicious anti-Catholic regime in a lame duck Obama presidency. For this reason, I feel obliged as a Catholic to work for the defeat of Obama-Biden in 2012. In practical terms, this means supporting Romeny-Ryan for the Presidency.
The usual caveats as to language applies to the above Internet Hitler video.  (What else can one expect from internet Hitler?)  Taking a momentary pit stop in my vacation traveling.  I note with bemusement the debate that has erupted on the blog in regard to Paul Ryan and the attempted questioning of his Catholicism.  I find that utterly bizarre.  In the primaries I supported Rick Santorum.  Santorum has enthusiastically endorsed Romney's pick of Ryan. 
Here is a video below from earlier this year in which Santorum praised Ryan's budget, with the caveat that it did not go far enough in cuts:
Continue reading →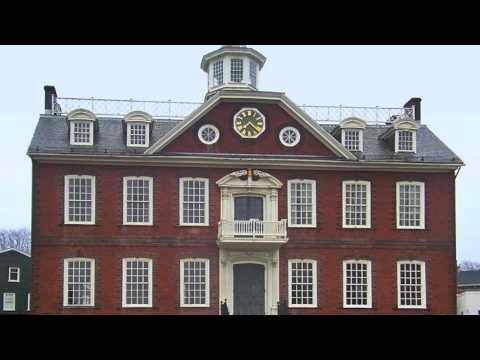 One of the major developments in American history in the first half of the Nineteenth Century was the extension of the franchise to all adult white men.  By 1841, Rhode Island was the only state that had not removed the property requirement for voting by adult white men.  Years of frustration in failed attempts to remove the property requirement through legislation burst out into one of the more unusual rebellions in US history.  Led by Thomas W. Dorr, a so-called People's Convention was held in October 1841 which drafted a new constitution for Rhode Island.  The convention had not been authorized by the Rhode Island legislature.  Opponents of Dorr and his followers in the state legislature drafted a new constitution for Rhode Island which they designated the Freeman's Constitution.  This constitution made some concessions to broadening the franchise.  It was defeated in the legislature by followers of Dorr.
A statewide referendum called by Dorr approved the constitution which had been drafted by the People's Convention.  In 1842 Rhode Island witnessed two sets of election with two competing legislatures and two governors: Thomas W. Dorr and Samuel W. King.
The Dorr forces attempted an attack on the arsenal in Providence on May 19, 1842 and were routed, most, including Dorr, fleeing the state.  The Rhode Island legislature approved a new Constitution which was approved by a referendum.  The new constitution extended the franchise to all adult white men who could pay a poll tax of $1.00.
In the case of Luther v. Borden, 48 US 1, the United States Supreme Court declined to rule on which of the competing Rhode Island governments had been the legitimate government, holding that such a decision was a political one and not subject to judicial determination:
Continue reading →
My compatriot Paul Zummo posts: Assertion Without Evidence.
Here find my reply.
Mr. Zummo writes:
"Show, don't tell"  is an admonition often given to writers. Usually it applies to fiction, but it works with non-fiction as well. If you make an assertion about someone's beliefs, it is generally good form to provide evidence supporting your argument, at least if you want to be taken seriously. It is true that the blogopshere doesn't necessarily allow for extended treatises, yet it's still possible within the confines of a few hundred words or more to demonstrate credible evidence of your assertions.

When it comes to Paul Ryan and his evil Randian ways, however, such worries are cast aside.
The claim is that there is no evidence to support the assertion that Paul Ryan is "Randian." That is, that he ascribes to the philosophy of Ayn Rand.
First, it is very clear that, in recent years, Paul Ryan was an avid supporter of what he called the "morality of capitalism" as defined specifically by Ayn Rand. (Video here.)
Secondly, when political blowback was clear, Ryan stated that the claims that he supports Ayn Rand are "urban legend." The term "urban legend" is commonly understood to describe a myth. In other words, his reply was that the claims are "not true," but we have the video, don't we? Robert Costa added undue credibility to Ryan's assertion:
These Rand-related slams, Ryan says, are inaccurate and part of an effort on the left to paint him as a cold-hearted Objectivist.
It is ironic that Ryan will not acknowledge that the poor are "due" assistance, even as he is given undue credibility by Costa and National Review. More troubling indeed is Costa's assertion that the source of this "lie" is political opponents on the Left. This gives the impression that Ryan is a person of privilege who will be defended by National Review, which is heavily-staffed with Catholic columnists, even against true claims against him. In this way, the credibility of Catholic conservatives is eroded. That is something I certainly do not want to see.
Let it be noted that I have never claimed that Ryan is an Objectivist, per Costa's article, but only that he is opposed to the preferential option for the poor. I would love to see any quote from Ryan claiming that the poor are "due" economic assistance from those who have more. Certainly, Rick Santorum would tell you that the poor are "due" assistance by virtue of the fact that they are poor. He would say it a thousand times without flinching, though he may disagree with some on the structures it takes to make that happen effectively. Ryan appears to have no belief that the poor are "due" assistance.
Finally, on the main point about whether Ryan is "Randian," if we assume that he's had a "conversion" from Rand, then a couple of things would be required to make it an actual conversion. First, you would have to convert "to" something else. Secondly, you would have to demonstrate somehow that you actually believe that philosophy that you've converted to.
Ryan claims that he follows St. Thomas Aquinas, not Ayn Rand.
"I reject her philosophy," Ryan says firmly. "It's an atheist philosophy. It reduces human interactions down to mere contracts and it is antithetical to my worldview. If somebody is going to try to paste a person's view on epistemology to me, then give me Thomas Aquinas," who believed that man needs divine help in the pursuit of knowledge. "Don't give me Ayn Rand," he says.
If he follows Aquinas, as claimed, this would make him a proponent of Distributism. Try quoting Aquinas' remarks on Distributism to any conservatives who have not read them before and ask them what it sounds like to them. I'll be shocked if they don't call it "socialism."
As stated above (Article 1), in distributive justice something is given to a private individual, in so far as what belongs to the whole is due to the part, and in a quantity that is proportionate to the importance of the position of that part in respect of the whole. Consequently in distributive justice a person receives all the more of the common goods, according as he holds a more prominent position in the community. This prominence in an aristocratic community is gauged according to virtue, in an oligarchy according to wealth, in a democracy according to liberty, and in various ways according to various forms of community. Hence in distributive justice the mean is observed, not according to equality between thing and thing, but according to proportion between things and persons: in such a way that even as one person surpasses another, so that which is given to one person surpasses that which is allotted to another.

Aquinas goes on to say that it is the poor, as Jesus said, who are to be considered to have the more prominent position in the community. G.K. Chesterton was a proponent of Distributism. No heretic, he.
Several times today alone, I have shared the above quote from Aquinas with conservatives and have been told it is "redistribution of wealth," the term frequently employed by conservatives to describe socialism. I would argue that most people would say the quote above describes Obama policy better than it describes Ryan policy. Herein lies the conundrum of ignorance which plagues us and foments division in the Church through political confusion. Not one among us who call ourselves conservative would let Barack Obama get away with saying that he follows Aquinas, but if Paul Ryan says it, no one bats an eyelash? Well, not me. Not me. And so, here I am before you asking you not to let any man get away with claiming he follows Aquinas when he does not, least of all a candidate for high office, and especially so when it is a candidate for high office who identifies as Catholic on the national stage.
Certainly, Ryan's philosophy continues to more closely resemble the philosophy of Ayn Rand than of Aquinas. CLICK HERE to see why that is so dangerous to the Church in America, and yes, even to Western Civilization itself.
As for Mr. Zummo's attempt to compare Paul Ryan to Rick Santorum, there is no comparison. They are vastly different, as stated above, but also considering the fact that Paul Ryan endorsed Mitt Romney, who is running on a solely economic platform, over his fellow Catholic Rick Santorum in Wisconsin. This action effectively knocked Rick Santorum out of the GOP presidential primary for good and certainly indicates strongly that the two are not at all on the same page economically. At the very least, it's clear that Paul Ryan prefers Romney economics to Santorum economics. Mitt Romney believes those who work are "due" what they work for. Fine, fine, but Rick Santorum believes, in addition to that, that the poor are "due" assistance in some form. It's a philosophy that is consistent with our Catholic Faith, whereas Ryan's philosophy is not.
There was no "assertion without evidence." To the contrary, there is a great deal of evidence, and we ignore it at our peril.
"Show, don't tell"  is an admonition often given to writers. Usually it applies to fiction, but it works with non-fiction as well. If you make an assertion about someone's beliefs, it is generally good form to provide evidence supporting your argument, at least if you want to be taken seriously. It is true that the blogopshere doesn't necessarily allow for extended treatises, yet it's still possible within the confines of a few hundred words or more to demonstrate credible evidence of your assertions.
When it comes to Paul Ryan and his evil Randian ways, however, such worries are cast aside. Already his critics are harping on how the influence of Ayn Rand on Paul Ryan calls his judgment into question. And it's not just the usual suspects making these arguments, Continue reading →
Tom Hoopes at CatholicVote.org recently posted his assessment of what lessons the  "gay marriage" debate has taught those of us on the pro-tradition side. I was going to write about this myself, but I'll go ahead and examine his four lessons as a starting point. My intention is be constructive, because as Hoopes correctly points out in his opening lines, the pro-equality side of this debate has been very successful at defining the parameters and central issues of the debate thus far. We need to assess and regroup. If Mr. Hoopes would like to reply to this, I would certainly welcome it.
"1. We learned that being grossed out by homosexuality hurts us."
Hoopes recalls a discussion with someone raised by homosexual parents:
"What people like my mom see in the religious right is people who say, 'Ooo, this is icky and disgusting and horrible,' reflexively, without explaining why," he told me. "Then my mom and her friend look at their own lives, at their sacrifice and friendship and generosity and say, 'Well, these people are just hate-mongers.'"
Hoopes concludes:
"There is no reason we should feel special disgust at homosexual acts compared to any other sexual sin. And there is no reason we can't appreciate the mutual friendship and authentic love in a long-term homosexual couple. If we know what marriage is, a thousand such couples shouldn't in any way threaten us."
"Disgust" is a very peculiar phenomenon in that it is neither irrational nor easily expressed with words. Animals in nature have the physical senses to warn them of potential dangers; human beings in society have certain social senses to ward of certain dangers as well. I can't explain why rotting garbage smells "bad" (even if I can offer a scientific account of why it smells the way it does); I affix the label "bad" to it because it is something I want to avoid, and I want to avoid it because I have an involuntary gag reflex that triggers when I inhale the odor.
Homosexual behavior is repulsive to us because it is harmful to society (more on that later), and we are social beings. The comforting narrative that homosexual activists have developed – that any aversion to homosexuality on the part of a heterosexual is a sign of repressed homosexual desires – is a way of making their positions and lifestyles unfalsifable. If you accept them, great. If you don't, it is a sign that you secretly do. There can be no legitimate opposition. If you think gay is gross, you probably are gay. A fascinating self-defense mechanism, but one not supported by a shred of serious evidence.
Next, homosexuals aren't averse to displaying their hearty disgust with heterosexuality (their derogatory name for us is "breeder") when it suits their own desires and interests. They also go out of their way to provoke anger and disgust with their unjustifiably obscene public marches through major cities, which I consider to be acts of violent ideological aggression against Western Christian civilization. So I'll take their complaints about our disgust seriously when that word is publicly denounced and banished from their lexicon, and when they aren't actively trying to provoke disgust in society at large. To imagine that you can deliberately dress, speak and act in ways that you fully know and intend to make people uncomfortable and offended and then complain about people's discomfort and offense has a proper label: sociopathy. To acquiesce to it is a sinful act of cowardice.
One other thing is required: an acknowledgement that the pro-tradition side has developed rational, secular arguments in favor of its position, instead of a default assumption that it is all either based on "eww gross" or decontextualized passages from the Pentateuch.
When the Vatican recently informed officials of the Pontifical Catholic University of Peru (PCUP) that the institution could no longer be called either "Pontifical" or "Catholic," many wondered whether this action was a "signal" intended to get other Catholic universities and colleges in line soon or face similar consequences.
For those who would hope that the edict is a signal, the Vatican didn't issue the edict precipitously.  Decades of listening and discussing the issues proved fruitless.  In the end, the Vatican acted decisively, leaving the door open to reconciliation on the Vatican's terms.
In the weeks following the announcement, many observers of U.S. Catholic higher education who would hope that the edict is a signal have mused about whether and what it would take for the Vatican to strip an institution's status as a Catholic university or college.
What interests The Motley Monk isn't all of that speculation, but the fear expressed by some of those observers about the consequences—the fall out—of the Vatican decision to strip one institution of its status as Pontifical and Catholic.
For example, of those U.S. Catholic universities and colleges that appear to be "Catholic in Name Only," the editor of Catholic World News, Phil Lawler, recently wrote:
We could easily supply a long list of colleges and universities that should no longer be allowed to parade as "Catholic" institutions—if only for the sake of truth in advertising.  But before indulging that daydream too long, stop and consider the possible consequences.  If a bishop were to take the bold step of declaring that, say, Georgetown (or Boston College or Fordham or Loyola—take your pick) is no longer a Catholic institution, would the Church be forfeiting a valuable resource?

At one time all these universities were genuinely Catholic. Built up by the contributions of loyal Catholics, they nourished generations of students in the faith before something went terribly wrong. These schools exist because faithful Catholics wanted a solid Catholic education for young people. The campus, the buildings, the proud traditions: these are all part of a patrimony, handed down by our forefathers in the faith. Are we willing to give them all away now?

Yes, I know; these institutions already largely controlled by professors and administrators who are at best indifferent to the Catholic faith, and at worst hostile. But that could change. Just as the culture of dissent took over the schools in the late 20th century, a resurgence of orthodoxy could recapture them in the 21st. If the schools were officially stamped as non-Catholic, it would be much more difficult to reclaim them.
Lawler raises issues that many have been discussing for a very, very long time.
But, The Motley Monk asks:
If a Catholic institution isn't providing students a distinctively Catholic educational experience as the Church defines that, what "valuable" resource would the Church be losing?
If that institution's campus, building, and proud traditions—the "patrimony"—are nothing but mausoleums testifying to a dead past and which the majority of its administrators and faculty wish would disappear into the dustbin of history, what "valuable" resource would the Church be losing?
And what evidence is there that those who control most of these institutions today have in place succession plans to ensure they will be replaced by authentically Catholic academics—that so-called "resurgence of orthodoxy"?
Speculating about the answers to these questions isn't necessary.  After all, the answers are already in.
Consider George M. Marsden's "The Soul of the American University: From Protestant Establishment to Established Nonbelief."
All of those once eminent Protestant universities and colleges in the United States he studied are now abundantly-endowed, nonsectarian, and secular institutions.
The patrimony has been eviscerated from their institutional cultures.
Any hoped-for resurgence of orthodoxy hasn't happened for 100+ years and, quite likely, won't happen any time soon, given the state of U.S. Protestantism.
The Motley Monk is wondering whether the fear of losing a "valuable" resource is a chimera, one engendering cowardice in those who bear a moral responsibility for U.S. Catholic higher education.
What's at stake?
The soul of U.S. Catholic higher education, what may have once been a valuable resource.
To read Phil Lawler's article, click on the following link:
http://www.catholicculture.org/commentary/otn.cfm?id=929
To read The Motley Monk's daily blog, click on the following link:
http://themotleymonk.blogspot.com/
(Cross-posted at Acts of the Apostasy)
(AoftheAP) Less than 24 hours after the conclusion of the 2012 Summer Olympics, President Barack Obama announced that, while he was pleased with the sportsmanship and sense of fair play exhibited by all the U.S. athletes, he was disappointed at the level of their success.
"Let me be clear. The Olympics are so much more than mere winning and losing. I believe, and there are many who think as I do, that the Olympics are about fairness, about a cooperative spirit. I think what we as a nation ought to be asking ourselves is, what kind of country do we really want? The way I see it, and again, the way so many others around the world see it as well, is that what you have here…
"Look it, the United States took home 104 total medals. That's more than the bottom 45 or 46 nations combined – not including those countries that didn't even receive one medal. The United States took home 46 gold medals – that's more than all but 3 countries' – our good friends from China, Russia and Great Britain – total medal counts. Think about how unfair that is. For example, our country received 46 gold medals, while Germany received a total of only 44 medals – gold, silver and bronze combined. The way I see it, the U.S. took too many medals.
"So, in order to make this more fair, I'm issuing an Executive Order this morning declaring that the US Olympic Team will redistribute up to 75% of their medals to nations who received very few, or none at all. I think it's okay that we keep some of the medals, just not all of them. And I urge our good friends from China and Russia to consider doing the same. What I'm not proposing here is unilateral dismedalment, which I'm sure my critics will accuse me of doing. I'm doing this in the spirit of cooperation and fairness, the sort of values that the Olympics, and our nation, are built upon.
"I think most people would agree, that we 'won' those medals because so many others 'lost'. As proud as I am at the effort and hard work put forth by our nation's athletes, I just have to say to them, listen – you didn't win that. Somebody else…made that happen. And that 'somebody else' happens to be nearly all the other nations of the world, who just didn't have the same opportunities, the same quality roads and bridges, which obviously did not lead to equitable outcomes. This Executive Order seeks to remedy that."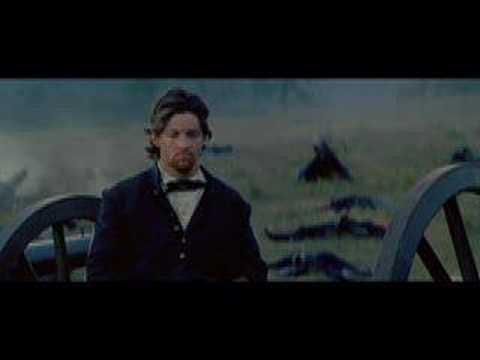 One of the more interesting tidbits about Thomas Jonathan Jackson, universally known as Stonewall, is that he and his wife established a Sunday School for free and slave blacks in Lexington, Virginia.  The school taught free blacks and slaves to read although this was against Virginia law.
Jackson's personal views on slavery are probably best summed up by this statement from his wife:
I have heard him say that he would prefer to see the negroes free, but he believed that the Bible taught that slavery was sanctioned by the Creator Himself, who maketh all men to differ, and instituted laws for the bond and free. He therefore accepted slavery, as it existed in the South, not as a thing desirable in itself, but as allowed by Providence for ends which it was not his business to determine.
Jackson continued to financially support the Sunday School during the War, and one his last pieces of correspondence prior to his fatal wounding contained his regular contribution.  Here is a letter Jackson wrote on June 7, 1858 describing the operation of the school to Lyle Davis, a Professor at Washington College and a member of the same Presbyterian Church in Lexington that Jackson attended:
Continue reading →