Monthly Archives:
August 2012
The reaction of the Catholic Left in this country to Paul Ryan has been completely predictable.  This is a movement, with honorable exceptions, that long ago fell into lockstep behind the "abortion now, abortion forever" policy of the Democrat party.  When a pro-life Catholic like Paul Ryan arises they must strive, by any means necessary, to drag him down to their level as dissenters against basic Catholic teaching.  Bill McGurn in the Wall Street Journal has a brilliant column looking at this phenomenon:
Say this for the liberal impulse in American Catholicism: In its day, it leavened the faith. Against the church's tendencies to clericalism, it promoted the contributions of the laity. Against suspicions in Rome, it championed the American experiment. In particular, the liberal impulse advanced the idea of religious liberty for all that would ultimately triumph in the 1960s at the Second Vatican Council.
No longer, alas. Today the liberal impulse in American Catholic life has substituted political for religious orthodoxy. In retrospect, the turning point is easy to spot: liberal Catholicism's acquiescence in the Democratic Party's drift toward supporting abortion at a time when church leaders had the influence to stop it.
So here we are in 2012, when all but one of the active senators and representatives who are members of the official Catholics for Obama campaign team enjoy a 100% approval rating from NARAL Pro-Choice America.
This fundamental dissent from a basic church teaching is now a fact of modern Democratic Catholic life. The result for our politics is an extraordinary campaign, in the 10 days since Paul Ryan became the Republican candidate for vice president, by those on the Catholic left to strike a moral equivalence between Mr. Ryan's reform budget and Democratic Catholic support for the party's absolutist position on abortion.
Thus the column in the National Catholic Reporter characterizing Mr. Ryan as a "champion of dissent" regarding the church's social teaching. Or the headline at the website Jezebel, "Badass Nun Says Paul Ryan is a Bad Catholic." When this sort of thing seeps into the mainstream, it takes the form of the recent article in the Washington Post that found moral parallels between the two vice-presidential candidates: Mr. Ryan is a dissenter from "social justice," while Vice President Joe Biden, also Catholic, dissents on issues such as same-sex marriage and abortion.
***********************************************************************************
Mr. Ryan's own bishop, the Most Rev. Robert C. Morlino, addressed the subject with his most recent column in the diocesan paper for Madison, Wis. The church, he wrote, regards abortion as an "intrinsic evil" (meaning always and everywhere wrong, regardless of circumstances). In sharp contrast, he said, on issues such as how best to create jobs or help the poor, "there can be difference according to how best to follow the principles which the church offers."
"I'm not endorsing Paul Ryan," the bishop told me later by phone. "People are free to disagree with him, and disagree vehemently. But it's wrong to suggest that his views somehow make him a bad Catholic." Continue reading →
Love him or hate him, the "future of the Republican party", new poster-boy for conservative Catholic politics and vice-presidential pick Paul Ryan is in the news. A roundup of serious (and not-so-serious) commentary from recent days …
Assertion without Evidence Paul Zummo (The American Catholic) finds that "When it comes to Paul Ryan and his evil Randian ways," the usual requirement to marshal evidence for a serious argument is cast aside.

Benjamin Wiker (National Catholic Register): The Paul Ryan-Ayn Rand Connection: What's a Catholic to Think examines Ryan on Rand, and Rand herself, and finds that:


Ayn Rand's philosophy, then, is a mix — good and bad. But the bad is really bad, so that whatever good there is would have to be carefully extracted.
To be perfectly frank, I find Ayn Rand to be deeply repulsive — the dark side is, again, really dark. So, if Paul Ryan wants to attract Catholic voters, he's going to have to make much clearer what he's taking — and even more, what he's leaving behind.

As Ryan said recently in his own words:


I am nothing close to an objectivist, but I do think Ayn Rand did a service, did a great job of outlining the morality of capitalism, of making the moral case for freedom, free enterprise and capitalism. You don't have to buy into all the objectivist stuff to appreciate what she did on that front."

Personally, while Ryan's professed appreciation of Ayn Rand extends well beyond "when he was young", if he now repudiates Rand's "objectivism" and atheism, I'm inclined to give him the benefit of a doubt. I'm sure we haven't heard the last on this topic and it will be interesting to see what Ryan himself has to say in the months ahead.

Dolan: Ryan Is a 'Great Public Servant' Kathryn Jean Lopez (National Review) talks with Cardinal Dolan of New York about his friendship and correspondence with Rep. Paul Ryan.

Responding to Michael Sean Winters (National Catholic Reporter), Linda Bridges (National Review) on Paul Ryan's alleged "dissent" from Catholic social teaching.

Robert Costa on Paul Ryan's Mentor. (NRO, 8-15-12). (And no, it's not Ayn Rand).
Paul Ryan on Abortion
On the matter of abortion – here is Ryan himself: The Cause of Life Can't be Severed from the Cause of Freedom (Paul Ryan's congressional website, September 10, 2010):


… after America has won the last century's hard-fought struggles against unequal human rights in the forms of totalitarianism abroad and segregation at home, I cannot believe any official or citizen can still defend the notion that an unborn human being has no rights that an older person is bound to respect. I do know that we cannot go on forever feigning agnosticism about who is human. As Thomas Jefferson wrote, "The God who gave us life gave us liberty at the same time." The freedom to choose is pointless for someone who does not have the freedom to live. So the right of "choice" of one human being cannot trump the right to "life" of another. How long can we sustain our commitment to freedom if we continue to deny the very foundation of freedom—life—for the most vulnerable human beings?

And here is a detailed survey of Ryan's voting record on abortion. (Ryan carries a 100% rating from the National Right to Life.
Presumptive vice presidential nominee for the Republican party Rep. Paul Ryan (R-Wis.) hold a campaign event and makes a speech at The Villages in Florida, accompanied by his mother — a small business owner and Medicare recipient.
On Reforming Medicare
… and on a comical note
Admit It, I Scare The Ever-Loving S*** Out Of You, Don't I? – a faux-editorial to The Onion 8-13-2012 . . . cutting a little too close to reality for some Democrats. [Warning: profanity]:


Face it: I'm not some catastrophe waiting to happen, like a Sarah Palin or a Dan Quayle. On the contrary, you have the exact opposite fear. I'm a solid, competent, some might say exceptional, politician.

Democrat Erskine Bowles praises Paul Ryan And His Budget Plan – A video of former Clinton White House chief of staff Erskine Bowles, Democratic co-chair of President Obama's National Commission on Fiscal Responsibility and Reform, praising Ryan's budget plan.
HEY GIRL … IT'S PAUL RYAN.
By now, most of you have heard about the monumental blunder made by Todd Akin, a GOP representative and Senate nominee from Missouri, with regards to rape and pregnancy. Here are his comments, in all of their cringe-worthy glory:
"It seems to me, from what I understand from doctors, that's really rare," Mr. Akin said of pregnancies from rape. "If it's a legitimate rape, the female body has ways to try to shut that whole thing down. But let's assume that maybe that didn't work or something: I think there should be some punishment, but the punishment ought to be of the rapist, and not attacking the child."
Frankly I have never heard of any doctors who claim that the female body has ways of "shutting that whole thing down", by which I assume he means implantation or conception, and no doctors appear to have come forward to substantiate this notion. Who knows where Akin got it from. Much is being made of his use of the word "legitimate" as well, which was a clumsy attempt to distinguish forcible from non-forcible rape, a "legitimate" distinction used by law-enforcement in the classification of crimes. What Akin says next is something most pro-life advocates agree with: rapists, not the children of rape, deserve to be punished for the crime .
His comments were certainly poorly worded and bizarre. He may well deserve to lose the political race he is engaged in and perhaps even his office for a gaffe of this magnitude. So this is not a "Save Rep. Akin's Career" type of post.
But this is one of those moments at which we must firmly reassert our opposition to abortion, regardless of the circumstances. Our opponents are seizing upon this incident to remind everyone of how utterly heartless and anti-woman the GOP supposedly is. Obama is leading the charge on this as well. He had this to say:
"Rape is rape," Mr. Obama told reporters at the daily White House briefing Monday. "And the idea that we should be parsing and qualifying and slicing what types of rape we're talking about doesn't make sense to the American people and certainly doesn't make sense to me."

Mr. Obama added that Akin's remarks underscore "why we shouldn't have a bunch of politicians, a majority of whom are men, making health care decisions on behalf of women."
Leaving aside the ridiculous idea that the author of Obamacare, which forces everyone to purchase health insurance, doesn't want to "make health care decisions" on behalf of women or anyone else, let us look at the statement "rape is rape." Yes, indeed, rape is rape: it is always wrong, and can never be condoned. Mr. Akin had it in his head, apparently, that certain types of rape make it less likely for conception to occur. If that were actually true, it would make sense to distinguish between types of rape, though it wouldn't necessarily be a statement on the morality of rape as such, and any honest person knows this. Since it isn't true, of course it comes of rather badly. Akin's profuse apologizing will not change this.
So "rape is rape." But life is also life. That's something Obama and the pro-abortion industry cannot and will not admit. The core principle of the pro-life position is this: it is never morally acceptable to kill an innocent human being. There are no circumstances, no matter how horrific or traumatizing, that justify the murder of an innocent human being. And frankly we don't need the sort of half-baked theories that Akin was peddling to reinforce this point. It is a self-evident truth that we can and ought to proudly defend on its own merits.
We have nothing to run from, nothing to apologize for, and nothing to hide. I hope the Romney campaign is able to deal with this issue in a way that does not compromise in the least degree on the inviolable sanctity of human life, or which does not display fear or doubt regarding the absolute immorality of the left's position on it.
Update: Given some of the information my co-bloggers and readers have left, I'm inclined to take back my remarks about Akin's theories being bizarre or untrue. I will say, however, that if one is not prepared to articulate in a clear and sensitive way these finer points of medical fact, one should not speak at all. And in this case, I maintain that it is not necessary to bring up any of this, since it has no bearing at all on the morality of abortion, which is all that really matters.
As The Motley Monk predicted back in February, it wouldn't be all that long before the anti-Chick-fil-A forces (aka, "Occupy Chick-fil-A") would amass on the nation's college campuses and throw tantrums.  Their goal would be to force weak-willed administrators to cower to Occupy Chick-fil-A and its members' demands that they remove the fast food chain from their campuses because of the company's bigoted, non-inclusive, and anti-homosexual policies.
It doesn't matter whether the allegations are true or not.  What does matter for Occupy Chick-fil-A members is that they feel the company is all of those things…and more.
It was at Northeastern University where Occupy Chick-fil-A leader bleated in delight:
I'm very excited and really, really surprised this is the decision [the NU's  administration] came to. We didn't expect them to cut the contract with  Chick-fil-A.
As the new academic year is set to unfold, Occupy Chick-fil-A forces are amassing at the University of Maryland, agitating for the institution to close its owner-operated store.  According to the the Baltimore Sun, Occupy Chick-fil-A forces have posted an online petition demanding that the University shut down its store in the Stamp Student Union Building.
Why?
Dan Cathy
Chick-fil-A President
When asked in an interview with the Baptist Press about reports that the Chick-fil-A corporation is opposed to homosexual marriage, the President of Chick-fil-A, Dan Cathy, responded, "Well, guilty as charged."  He added:
We are very much supportive of the family—the biblical definition of the family unit…We intend to stay the course. We know that it might not be popular with everyone, but thank the Lord, we live in a country where we can share our values and operate on biblical principles.
Feeling outrage upon hearing of Cathy's remarks, Occupy Chick-fil-A forces at the University of Maryland are demanding a "more accepting" option, the Baltimore Sun article states.
As one who enjoys Chick-fil-A's products and tried to participate in Chick-fil-A Appreciation Day but couldn't get near the local owner-operated store, The Motley Monk would have thought Occupy Chick-fil-A forces would be more upset that the fast food chain's on-campus stores are closed on the Sabbath.
Sabbath?
What Sabbath?
To read about Northeastern University's decision to drop Chick-fil-A:
http://themotleymonk.blogspot.com/2012/02/every-once-in-while-chick-fil-gets-some.html
To read the Baltimore Sun article, click on the following link:
http://www.baltimoresun.com/news/maryland/education/bal-university-of-maryland-students-start-petition-to-remove-chickfila-from-campus-20120819,0,1531183.story
To read The Motley Monk's daily blog, click on the following link:
http://themotleymonk.blogspot.com
Having followed the political scene in this country since 1964, few things surprise me.  Newsweek running an anti-Obama story did.  British historian Niall Ferguson writes a damning article on Obama as he calls for his defeat:
Unemployment was supposed to be 6 percent by now. It has averaged 8.2 percent this year so far. Meanwhile real median annual household income has dropped more than 5 percent since June 2009. Nearly 110 million individuals received a welfare benefit in 2011, mostly Medicaid or food stamps.
Welcome to Obama's America: nearly half the population is not represented on a taxable return—almost exactly the same proportion that lives in a household where at least one member receives some type of government benefit. We are becoming the 50–50 nation—half of us paying the taxes, the other half receiving the benefits. Continue reading →
Half sage and half quack, Horace Greeley, who in 1841 founded the New York Tribune, was a power to be reckoned with in the United States one hundred and fifty years ago.  On August 20, 1862 he published in his paper an open letter, entitled The Prayer of Twenty Millions,  to President Lincoln demanding the abolition of slavery within the Union.
To ABRAHAM LINCOLN, President of the United States

DEAR SIR: I do not intrude to tell you–for you must know already–that a great proportion of those who triumphed in you election, and of all who desire the unqualified suppression of the Rebellion now desolating our country, are sorely disappointed and deeply pained by the policy you seem to be pursuing with regard to the slaves of the Rebels. I write only to set succinctly and unmistakably before you what we require, what we think we have a right to expect, and of what we complain.

I. We require of you, as the first servant of the Republic, charged especially and preeminently with this duty, that you EXECUTE THE LAWS. Most emphatically do we demand that such laws as have been recently enacted, which therefore may fairly be presumed to embody the present will and to be dictated by the present needs of the Republic, and which, after due consideration have received your personal sanction, shall by you be carried into full effect, and that you publicly and decisively instruct your subordinates that such laws exist, that they are binding on all functionaries and citizens, and that they are to be obeyed to the letter.

II. We think you are strangely and disastrously remiss in the discharge of your official and imperative duty with regard to the emancipating provisions of the new Confiscation Act. Those provisions were designed to fight Slavery with Liberty. They prescribe that men loyal to the Union, and willing to shed their blood in her behalf, shall no longer be held, with the Nations consent, in bondage to persistent, malignant traitors, who for twenty years have been plotting and for sixteen months have been fighting to divide and destroy our country. Why these traitors should be treated with tenderness by you, to the prejudice of the dearest rights of loyal men, We cannot conceive. Continue reading →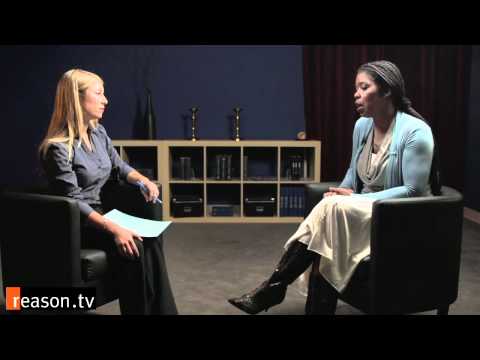 A fascinating article in the Wall Street Journal by economist Antony Davies and Catholic theologian Kristina Antolin:
Someone is twisting the Catholic Church's teachings on caring for the poor, but it isn't Paul Ryan. His controversial budgetary ideas demonstrate that he has a better grasp of Catholic social thought than do many of the American Catholic bishops.
The culmination of centuries of theological and philosophical thought, the church's teachings cannot simply be satisfied by a government edict to "feed the poor." Commanding "Let there be light!" works fine for God, but for mortal beings, edicts don't carry the same punch.
The U.S. Conference of Catholic Bishops has long supported government interference in the economy as a means to help the poor. But we suspect the bishops haven't fully thought this through: If God really did favor a top-down approach to poverty reduction, why wouldn't He establish a government with the power to wipe away poverty on demand instead of leaving things to chance and the possibility that someone like Mr. Ryan would come along and mess up His plans?
Perhaps we dehumanize the poor when we treat them as nothing more than problems to be solved, and we dehumanize the rich when we treat them as wallets to be picked.
Wealth and poverty are catalysts for bringing the rich and the poor together in community, and community is the hallmark of the church's mission on Earth. Government is not community. Government is one of community's tools, a coercive one we use when it is necessary to force people to behave in ways they would not otherwise behave voluntarily. Continue reading →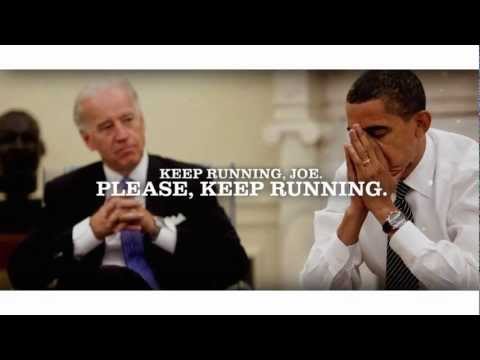 Lately our beloved national clown and veep, Joe Biden, has come under attack.  Light-heartedly attempting to whip up racial hatred and paranoia in a speech before a predominantly black audience in Danville, Virginia, Biden said that Romney and the Republicans would "put y'all back in chains!"
These remarks were denounced by various people including Douglas Wilder, a former Democrat governor of Virginia.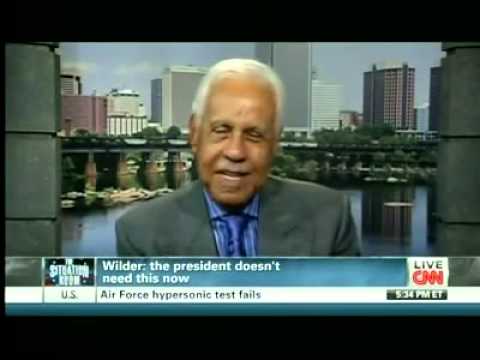 This is all so wrongheaded.  I could understand such recriminations if Biden were a serious politician of an ordinary sort, but he is not.  His entire gaffe-ridden political career has been one long extended comedy routine.  His purpose as Veep has been to relieve the public mood during the Great Depression II, much as his intellectual peers, The Three Stooges, did during the original Great Depression. Continue reading →
It has always been incomprehensible to me that we don't require photo identification for voting. The idea that you can just go up to an election official, simply state your name, and then receive your ballot is mind boggling. We require identification for so many other important functions, yet we're basically leaving it up to the honor system when it comes to voting. It's simply a matter of fairness. It's bad enough that my vote gets cancelled out by idiots – you know, people like Joe Biden – but it is even more unfair to have it cancelled out by someone who does not have a legal right to vote in that particular election. Requiring identification certainly wouldn't eliminate all incidents of voter fraud, but they would go a long way in ensuring that everyone who votes has a legal right to do so.
Well, the major argument against these laws is that we are somehow disenfranchising people. This is utter nonsense. No one who has a legal right to vote would be barred from voting because of a photo i.d. law. Sure, there are people who do not possess photo identification, particularly the elderly. How they function without identification is a mystery to me, but most of the proposed laws have provisions to help these people get identification.
Yet that is not how some people on the left claim to see it. To them, evil Republicans just want to make sure the poor and the elderly are forced to stay home on election day. Today I had a twitter exchange that typified the attitude of many anti-i.d. folks. It hammered home a few things about their attitude that is frankly quite scary.
Carl Olson has an extensive post tackling the "radical" nature of evil right-winger Paul Ryan. He starts by quoting one of Ryan's more extreme statements.
[We] will confidently proceed to unshackle American enterprise and to free American labor, industrial leadership, and capital, to create an abundance that will outstrip any other system.

Free competitive enterprise is the most creative and productive form of economic order that the world has seen. The recent slow pace of American growth is due not to the failure of our free economy but to the failure of our national leadership. …

Economic growth is the means whereby we improve the American standard of living and produce added tax resources for national security and essential public services. …

The American free enterprise system is one of the great achievements of the human mind and spirit. It has developed by a combination of the energetic efforts of working men and women, bold private initiative, the profit motive and wise public policy, until it is now the productive marvel of mankind. …

We will seek further tax reduction—and in the process we need to remove inequities in our present tax laws. In particular we should carefully review all our excise taxes and eliminate those that are obsolete. Consideration should be given to the development of fiscal policies which would provide revenue sources to hard-pressed state and local governments to assist them with their responsibilities.

Every penny of Federal spending must be accounted for in terms of the strictest economy, efficiency and integrity. We pledge to continue a frugal government, getting a dollar's value for a dollar spent, and a government worthy of the citizen's confidence.

Our goal is a balanced budget in a balanced economy.
Wow, that is extreme. What is Carl's response?
Oh, wait. My apologies; the quotes above were all taken from the 1960 and 1964 Democratic Party Platforms. How did that happen? Whoops. Well, consider it a quick journey down memory lane.

• I actually started writing this post three days ago, not long after the news broke that the most right-wing, narrow-minded conservative in the history of the world had been chosen by Mitt Romney as vice-president candidate for the "Hate the Women!" party (yes, I'm struggling to control the sarcasm). A man so radical that in the early 1960s he would have been reasonably positioned and perceived as a moderate to conservative Democrat. A man so far to the Extreme Right that he is re-elected on a regular basis—by substantial margins—in a district that voted for Obama in 2008. Chew on that for a few seconds and then ask yourself, "Do the Dallas Cowboys have a shot at the Super Bowl this year? How much has changed in the U.S. in the past fifty years?"
Anyway, please read the rest.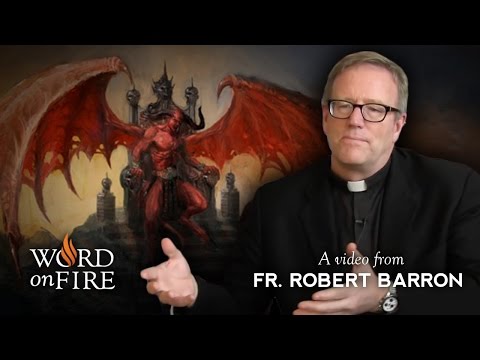 Considering all the extravagant evil in the world, I have always found it remarkable that so many people do not believe in the existence of Satan and his fallen angels.  Pope Leo XIII I believe foresaw this, which is why he gave us the prayer to Saint Michael.  In 1942 CS Lewis in The Screwtape Letters wrote what may be an epitaph for the age in which we live:
When humans disbelieve in our existence we lose all the pleasing results of direct terrorism and we make no magicians. On the other hand, when they believe in us, we cannot make them materialists and  skepics. At least, not yet. I have great hopes that we shall learn in due time how to emotionalize and mythologize their science to such an extent that what is, in effect, a belief in us (though not under that name) will creep in while the human mind remains closed to belief in the Enemy. The "Life Force," the worship of sex, and other aspects of psychoanalysis, may here prove useful. If once we can produce our perfect work — the materialist magician, the man, not using, but veritably worshiping, what he vaguely calls "Forces" while denying the existence of "spirits" — the end of the war will be in sight. But in the meantime we must obey orders.
Man without God is nothing but prey for Satan.  With God and Man united Satan is  impotent.  Alexander Solzhenitsyn when asked why Communism seized power in Russia, used to say the following:
More than half a century ago, while I was still a child, I recall hearing a number of older people offer the following explanation for the great disasters that had befallen Russia: Men have forgotten God; that's why all this has happened.
Since then I have spent well-nigh fifty years working on the history of our Revolution; in the process I have read hundreds of books, collected hundreds of personal testimonies, and have already contributed eight volumes of my own toward the effort of clearing away the rubble left by that upheaval. But if I were asked today to formulate as concisely as possible the main cause of the ruinous Revolution that swallowed up some sixty million of our people, I could not put it more accurately than to repeat: Men have forgotten God; that's why all this has happened. Continue reading →