Monthly Archives:
August 2012
Something for the weekend.  A Union version of Dixie sung by Tennessee Ernie Ford.  Here is the regular version also sung by Tennessee Ernie Ford:
Continue reading →
I was working at my desk in the law mines Wednesday afternoon, when I heard one of my secretaries say loudly "Mr. McClarey never speaks to anyone who will not give their name!" followed by a phone being slammed down.  I sauntered into her office to see what was up.  She told me that some bitter old harpy was yelling and talking a mile a minute, demanding to speak to me and ranting about who was paying for The American Catholic, that Biden was a better Catholic than Paul Ryan, and spewing various insults aimed at conservatives.  When she wouldn't give her name my secretary hung up on her per our standard operating procedures.  I learned long ago that if someone will not leave their name that is almost a certain sign of someone with a few screws loose, and I simply do not have the time to waste dealing with such phone calls.  My other secretary heard us and said that she had received a similar call a few minutes ago and after letting the woman vent for five minutes hung up on her after she repeatedly ignored requests to give my secretary her name.  At this time the caller called back and we put her through to voice mail.  The person began her diatribe by denouncing me as a coward, this from someone who would not give her name.  I deleted her call at this point since she was obviously merely going to repeat the tiresome rant that my secretaries had already described to me.
If she had merely given her name I would have been happy to talk to her and tell her who is paying for The American Catholic.  Fifty percent of our revenue comes from the Vatican.  I was in the midst of fingering my monthly pot of Vatican gold when she called.  This of course is in addition to the squad of albino squirrel assassins that I received from the Vatican when I helped form The American Catholic four years ago this October.  The remainder of our funds comes from the Koch Brothers.  They usually pay us in blood diamonds, although I would note that the shipment last month seemed to be of a lesser quality than they customarily send.  As a result, I am happy to report that each contributor to The American Catholic is rich, rich beyond your wildest dreams of avarice!  (Don laughs evilly:  Ha! Ha, Ha, Ha!  Chortle, snort!) Continue reading →
I haven't heard much about the ongoing dispute between the Russian government and the Western media over the fate of the faux "punk rock band" ***** Riot in the American Catholic media. But this is a dispute in which I believe we ought to take sides as Catholics.
[No, I will not give the vulgar hate group the sociopathic pleasure of having yet another Christian publication use their name]
Three members of the vulgar hate group were arrested following their desecration of Moscow's largest Orthodox cathedral. They have now been sentenced to two-year prison terms, with the six months spent at trial counting as time served.
My position on this incident is pretty clear. I stand 110% with the Russian government, the Orthodox Church, and the tens of millions of Russian Orthodox who have condemned the vulgar hate group – and I believe all Catholics in all countries ought to do likewise.
Not simply because this appears to me to be a deliberate ploy encouraged and promoted by anti-Russian elements in Europe and the United States; not simply because in all of the Western countries hypocritically condemning Russia these same actions could be and likely would be regarded as hate crimes according to their own established laws; not simply because the right to free speech does not, never has, and God willing, never will mean the right to invade any space one chooses and defecate on the floor; not simply because I respect the religious sensibilities of the Russian people; not even because I am fairly certain that being on the opposite side of whatever cause the degenerate celebritariat is championing is almost always the best and wisest choice – ???. Not just for those reasons.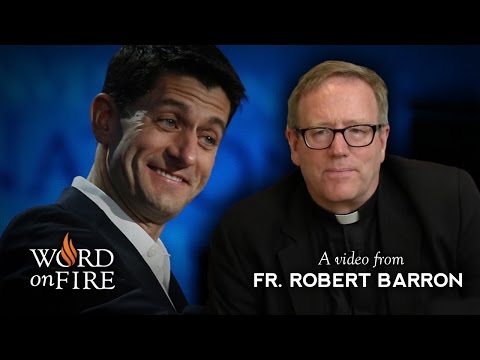 An interesting look at Paul Ryan by Father Barron based upon the twin poles of Catholic social teaching:  subsidiarity and solidarity.  It is easy to see how the welfare state, consolidating ever more power in the central government, is destructive of subsidiarity.  What is often overlooked however, is how destructive the welfare state tends to be also of solidarity.
1.  A welfare state by its nature needs government employees, and lots of them.  We are seeing in our time how the interests of these employees and the populations they purportedly serve often clash.  Think, for example, teachers unions and school choice.
2.  A welfare state, once it reaches a large enough size, becomes a crushing burden on the economy.  Paradoxically, the welfare state which is meant to alleviate poverty, ends by increasing it.
3.  As governmental power and scope grows through a welfare state, elections tend to become much more important to ever larger segments of the population, as society increasingly divides between those who receive benefits and those who pay the taxes to provide the benefits.
4.  By increasing dependence upon government, the welfare state lessens the initiative among a great many people to not only improve their own lot through their efforts, but also the lot of their families.
5.  Welfare states tend to become substitute husbands for low-income women and substitute fathers for the children born to single low-income women.  The impact upon illegitimacy rates is as obvious as it is destructive of the family, the basic building block of solidarity in any society. Continue reading →
One of the titans of the Catholic Church in the Nineteenth Century in the United States was Archbishop John Ireland, the first Archbishop of Saint Paul, Minnesota.  Future blog posts will cover his career as Archbishop.  This blog post is focused on his service during the Civil War.  Ordained a priest only a year, Father John Ireland at 24 in 1862 received permission of his bishop to join the Fifth Minnesota Volunteer Infantry.  He joined the regiment immediately after the battle of Shiloh.
At the battle of Corinth on October 4, 1862 the Fifth Minnesota saved the day for the Union with a charge that stopped a Confederate breakthrough of the Union lines.  Running short on ammunition, the troops received additional cartridges from Chaplain Ireland who ran down the line dispensing ammunition.  When the fighting was over, the soldiers noted that their chaplain tirelessly tended the wounded and administered the Last Rites to soldiers whose wounds were beyond human aid.
The troops were very fond of their young priest and built him a portable altar from saplings.  His sermons were popular with the men, being direct, blunt and brief.  He was noted for his sunny disposition, quick wit  and his courage.  He was also an enthusiastic chess player, and would take on all comers in the evenings in camp.
Before battles he would hear the confessions of huge numbers of soldiers, with some Protestant soldiers often asking for admission to the Church.  He was always ready to pray with any soldiers no matter their religion, and give them what comfort he could in reminding them that God was ever at their side during their time of peril.  On one occasion he went to the side of an officer who had been shot and was bleeding to death and had asked for a chaplain.   the Archbishop recalled the scene decades after the War.   'Speak to me,' he said, 'of Jesus.' He had been baptized — there was no time to talk of Church. I talked of the Savior, and of sorrow for sin. The memory of that scene has never been effaced from my mind. I have not doubted the salvation of that soul."
Father Ireland was mustered out of service in March of 1863 due to ill-health, but he never forgot his time in the Union Army.  He was ever active in the Grand Army of the Republic, the Union veterans' organization,   and would write about his experiences as a combat chaplain.  Unlike most Catholics of his day, he was a firm Republican, the friend of Republican presidents including McKinley and Roosevelt, and never forgot why the Civil War had to be fought, as this statement by him regarding the rights of blacks indicates: Continue reading →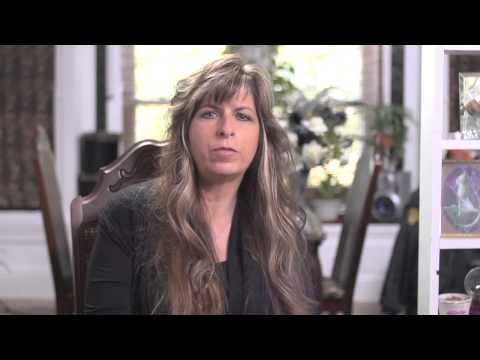 Trailer of an anti-Obama documentary The Hope and the Change detailing why 40 Obama voters from 2008 are not voting for him in 2012.  The Romney campaign has been running ads like his featuring former disillusioned Obama voters.  Obama ran in 2008 with the type of hype that I have never seen before in an American political campaign.  More than a few of his acolytes viewed him literally as a messianic figure.  The hopes he raised in many of his followers could never have been met by any president.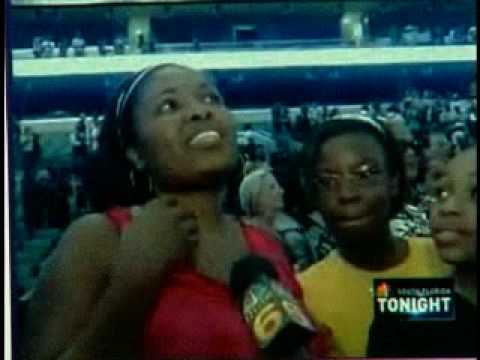 Continue reading →
Brace yourself for the latest meme to hit the politosphere: the word is now that Paul Ryan has "softened" his views on abortion. Ryan has long opposed abortion in all cases save in a few cases where he believes it may be necessary to save the life of the mother. This means that he has opposed abortion in the case of rape. But in this post-Akin political environment, so the narrative goes, Ryan, in the interests of being a team player, is renouncing his opposition to rape exceptions.
What set this off? First there was the statement made by various Romney campaign spokespeople in the aftermath of Akin's blunder:
"Gov. Romney and Congressman Ryan disagree with Mr. Akin's statement, and a Romney-Ryan administration would not oppose abortion in instances of rape"
Then there were Ryan's responses to some reporters who were pressing him on the abortion/rape issue, and focusing particularly on some legislation he previously supported which made distinctions between different types of rape. Ryan said to the reporters:
"I'm proud of my record. Mitt Romney is going to be president and the president sets policy. His policy is exceptions for rape, incest and life of the mother. I'm comfortable with it because it's a good step in the right direction."
One the basis of one or both of these statements, major news outlets and some in the Catholic blogosphere are claiming that Ryan has "softened" his views on abortion. Or, to put it in Mark Shea's words, Ryan has "partly renounce[d]" his position. In response to a comment I made on Mark's blog, he elaborated further:
 I just don't see how anybody can regard movement from "It is always gravely evil to deliberately kill innocent human life" to "I am opposed to the murder of innocent, unborn children except in cases my boss tells me not to be opposed," or, "unless I feel it jeopardizes my chances of becoming VP" and maintain that Ryan is not compromising.
It is quite obvious to me that Paul Ryan has not said or done a thing to warrant the attribution of such cynical and selfish motives to him – though I do believe he, like most pro-life politicians and even people such as myself, is willing to compromise on a few points to make significant gains, a point I will elaborate on below. In any case, Mr. Shea goes too far. Because I often find his commentary to be fair-minded (even when I disagree), I am surprised at this rather unjustifiable attack on Ryan's character but also willing to grant the benefit of the doubt. So I will offer my take on these comments and Mark can reply if he feels it's worth his time.
Sometimes I can get heated in my writing. I recognize that I am not always the most temperate of bloggers. But if I ever write anything as hysterically removed from reality as this Corner posting by Deroy Murdock, please have me forcibly removed from the internet.
Murdock starts out semi-sensibly, expressing his disgust over Akin's comments and stating that he should have dropped out of his Senate race. Fair enough, that's how I felt about the matter. Then he delves into apocalyptic nonsense.
This will be an utter catastrophe for the GOP — from St. Louis to San Diego to Seattle to Sarasota to Seabrook.

Any American who does not know Akin's name already is about to hear it non-stop, thanks to Democrats who cannot believe the beautifully wrapped gift that Akin just handed them. Rather than engage the buoyant Paul Ryan and the re-energized Mitt Romney or explain to seniors why President Obama swiped $716 billion from Medicare to finance Obamacare, Democrats will have a much more startling theme to pound home until November: Republicans are soft on rape.
Yeah. It is true that Akin has likely prevented the Republicans from picking up a Senate seat, but Murdock is just as likely highly exaggerating the ramifications of his comments for the rest of the party. Yes, Akin provides some fresh meat for a Democrat party, but really, they aren't really saying anything new about the woman-hating GOP. Meanwhile, the economy remains a shambles, and the American public is only so willing to permit distractions to make them forget that fact. So I think that Akin's comments, while insanely idiotic, will not have a far-reaching impact beyond his own race.
Around the clock, Democratic candidates, spokesmen, commercials, and the party's foot soldiers in the news media will labor sedulously to transform the party of Lincoln and Reagan into the party of Akin. By Election Day, Akin will be more famous, ubiquitous, and inescapable than Kim Kardashian. His twisted comments on rape will be played again and again, with spooky music, scary edits, and every instrument in the campaign consultant's tool box applied to amplify this message.

By November 6, the only woman who will vote for Mitt Romney will be Ann Romney — maybe.
Uh huh. The GOP will be able to replay Obama's "you didn't build that" comment on the same repeated loop (and actually slightly more often considering the GOP money advantage). Which of these two ploys will resonate more deeply with voters this election cycle?
With women (and many men) terrified by the Party of Rape, Republican candidates and causes will fall like autumn leaves, after which some will blow away, and others will gather in piles and fester.
Sure. Moreover, failed Republican candidates will grieve for months over the shocking loss. Bereft of comfort, they will spiral out of control, dying desolate and alone, clutching nothing but an empty bottle that was their only means of warmth on the cold streets in which they dwelled. Their widows and orphans will wallow in misery. Even with Obamacare fully implemented and strengthened by the McCaskill amendment barring all private insurance, making the federal government the sole provide of healthcare, the GOP widows will be abandoned by a vengeful government. Eventually they will be killed – as will we all – by the machines that rise to power after President Biden accidentally flips the wrong switch on the day they are to be activated in our war with Canada.
Does Akin want to be the man whom history will recall as guaranteeing McCaskill's reelection, possibly keeping the U.S. Senate in the hands of hardened liberal Democrat, Harry Reid?

Does Akin hope to be known in perpetuity as the cause of Barack Obama's reelection, notwithstanding the multifarious merits of the Romney-Ryan ticket?

Does Akin want to lie on his deathbed and exhale his last breath while trying vainly to forget that he made it impossible to repeal Obamacare, reverse the rampant damage of the Obama years, and turn America from the path to decline?
Does Akin want to wake up in the fiery depths of hell, Satan welcoming him to an eternal torment?
Does Akin want to spend his hellish eternity watching re-runs of What's Happening while listening to the soulful tunes of Kenny G?
Does Akin want to open the portal that allows all of the demons of hell to march triumphantly upon heaven, thus causing all of eternity to be erased in an instant?
Well if Akin doesn't want to end all of existence, then there's no choice but to unleash the hounds of parliamentary procedure.
On its opening evening in Tampa, the Republican National Convention should vote on prime-time television to denounce Akin, reject his wretched comments, disassociate the party from him, and pledge that no GOP resources will be deployed to support his campaign. Each delegation should express itself on this matter through a roll call of the states. The decision should be overwhelming, if not unanimous, against Akin.
His name will be stricken from the records, his mere existence denied Republicans for all eternity. Any who dare even mention the name Akin – who hereafter shall be referred to as He Who Must Not Be Named – will be arrested and jailed.
Of course this still might not be enough. Todd Akin should be dragged onto the stage and sacrificed. Sandra Fluke should be invited to be the one to plunge the knife into Akin's still-beating heart. And she should be given a lifetime supply of contraception as a final means of atonement.
Then, and only then, will this long national nightmare finally be behind us.
Until somebody else says something stupid. In other words, when Joe Biden speaks in public again.
The words "Ryan" and "poverty" are almost never more than a few words apart these days. Here at TAC, and elsewhere in the politosphere, Paul Ryan's views on government spending and poverty are just about all anyone can talk about. The main anti-Ryan talking point is that he is a heartless Objectivist who is fundamentally opposed to the interests of "the poor." If the definition of "racist" these days is "anyone who is winning an argument with a liberal", the definition of "Objectivist" these days might be "anyone who is winning an argument with a Catholic liberal."
Personally, I don't think Ryan is "against the poor." But not for the reasons you might think. Many people are defending his budget on the grounds that it does not harm "the poor." While I agree that his budget does not harm the interests of low-income Americans, this is not the primary reason I would defend Ryan's ideology. I have a different reason.
I do not believe poverty exists as a meaningful category in the United States, with some exceptions that I will make clear as I proceed. Very few people in the United States are truly poor, and most of those who are live an environment of such wealth and opportunity that simply defining them as "poor" does not tell us much about their objective status. Lest I suffer the fate of Todd Akin for appearing cruel and insensitive to those who struggle with problems associated with poverty, let me clarify.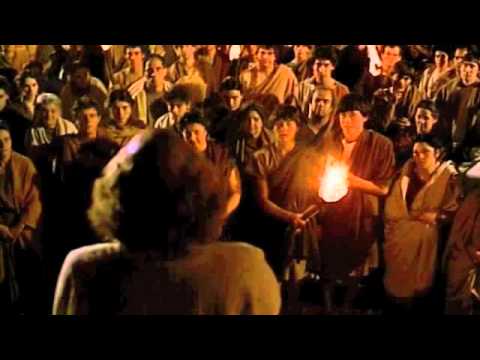 The twelfth in my ongoing series examining the poetry of Rudyard Kipling.   The other posts in the series may be read here, here , here , here,  here , here, here, here, here , here and here.  Kipling was not conventionally religious.  He once described himself jokingly as a pious Christian atheist.  However, many of his poems dealt with religious themes.  One of his most moving religious poems he wrote in 1932, four years before his death.
At His Execution
I am made all things to all men–
 Hebrew, Roman, and Greek–
 In each one's tongue I speak,
Suiting to each my word,
That some may be drawn to the Lord!
I am made all things to all men–
 In City or Wilderness
 Praising the crafts they profess
That some may be drawn to the Lord–
By any means to my Lord!
Since I was overcome
 By that great Light and Word,
 I have forgot or forgone
The self men call their own
(Being made all things to all men)
 So that I might save some
 At such small price to the Lord,
As being all things to all men.
I was made all things to all men,
But now my course is done–
And now is my reward…
Ah, Christ, when I stand at Thy Throne
With those I have drawn to the Lord,
 Restore me my self again! Continue reading →
Chris Johnson, whom Donald has labeled as Defender of the Faith, sums up my feelings on the Todd Akin affair both here and here. Darwin also has an eminently sensible take. Meanwhile, Akin continues to labor under the delusion that he can still defeat Senator McCaskill this November, bolstered by this preposterously over-Republican sampled poll showing that he maintains a one point lead. Evidently his idiocy extends to issues beyond rape.
What's remarkable is that a hefty proportion of conservatives are calling for Akin to withdraw. When Sean Hannity, Mark Levin, Ann Coulter and (kinda sorta) Rush Limbaugh are all urging you to get out of the race, it's a sign that it's not just establishment "RINOs" that have turned against you.
Now I do also think that Levin and our own Bonchamps make good points about Democrat hypocrisy on this issue. That said, those few who continue to defend Akin are relying on the most obnoxious tu quoque strategy in order to justify Akin's continued presence in the Missouri Senate race. Chris and Dana Loesch have been Akin's most ardent supporters on twitter. They haven't necessarily defended his statement, but they have insisted that because Democrats say and do much viler things, and because leftists tend to rally around those Democrats who say and defend stupid things, it's wrong for conservatives and Republicans to insist that Akin get out. They argue that conservatives opposed to Akin are being cowards who are chickening out in the face of Democrat aggression.
First of all, I would argue that the more cowardly and politically weak-minded thing to do is to essentially cede what should be a fairly easy pick-up for Republicans. More importantly,  blind partisan loyalty is not a virtue to be emulated, and the proper response to gutter politics is not to get in the gutter with your opponents.
Let's take a look at two comments left on Bonchamps' post.
Yes women get pregnant from rapes. No your body doesn't shut that down. If a man ejaculates semen into a woman, she can get pregnant whether it's consensual or it's rape. I knew a woman who did indeed get pregnant after being gang raped. It happens. Apparently you folks think rape is a joke. Hardy har.
This was downright erudite in comparison to this one:
i hope all of you get raped and then you can feel what it is like, bunch of hypocrites
If you read the comments on Congressman Akin's facebook page announcing that he is staying in, you'll see comments from conservatives supporting him, comments from conservatives politely asking him to step down, and comments from unhinged leftists who think that Akin's comments are a sign that he and all Republicans want women shackled and subservient. Twitter is alive with comments from the likes of Michael Moore:
Don't let the Repubs paint Akin as a lone nut. HE is THEM. They all believe this: Gov't MUST have control over what women do w/ their bodies
This is a sentiment that has been echoed in various corridors.
There's really no charitable way to put it: these people are obviously out of their gourd. These are people not interested in dialogue, nor or they people who can be reasoned with. Yet these are types of people that Akin supporters, in a sense, want to emulate. Instead of being reviled by the viciousness or ruthlessness of the hyper-partisans on the left, some on the right are consumed with the idea of "fighting fire with fire."
Don't get me wrong. The Akin supporters (by and large) have not said anything nearly as dumb or vile as these people. Yet instead of recognizing the behavior of the other side as something anti-social and to be avoided, it's as though certain conservatives see this, dig in their heels, and insist on playing a somewhat milder version of the same game.
A lot of the people on the right behaving like that think that they are simply following in the path of the late Andrew Breitbart. Breitbart, of course, was largely beloved on the right because of his take no prisoners attitude, and because he had an amazing ability to beat the left at their own game. But there's a difference between sticking to your guns and blind partisan loyalty. I can sympathize with individuals who believe that Republicans are too soft at times and easily back down from political fights. Yet, I don't think it's a bad thing that Republicans actually are willing to hold other Republicans' feet to the fire. In other words, there is nothing dishonorable about being honorable. I don't think blind partisanship is something we need more of.