Monthly Archives:
August 2012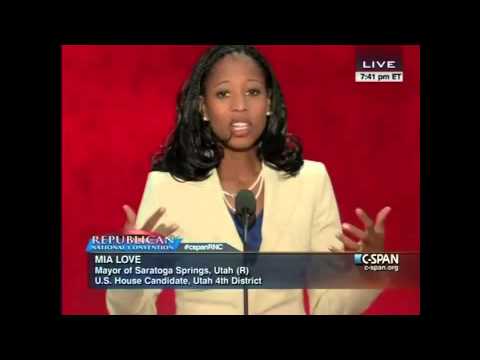 Keep your eye on Mia Love, the Republican candidate in Utah's 4th Congressional District.  Pro-life and endorsed by the Susan B. Anthony List, she is a passionate conservative and gives a great stump speech.  Bright and articulate, she is a formidable campaigner and a hard fighter.  If she is elected in the fall I expect her to have an impact on Congress rare for a freshman member.
Details here. I'm not calling for Democrats to be as hysterically anti-Muslim as they are hysterically anti-Christian at the moment, but their willingness to suppress cognitive dissonance rivals if not surpasses that of the sheep from Animal Farm.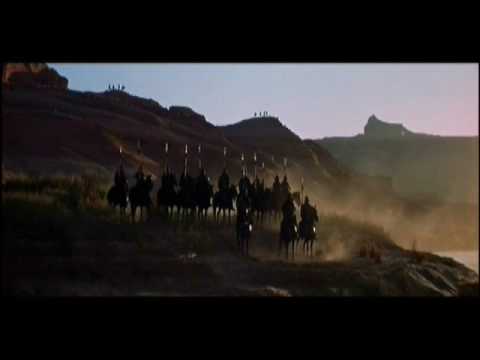 Today is the feast of the beheading of Saint John the Baptist, an event which is mentioned in a source other than the Gospels.  Here is the Jewish historian Josephus who wrote circa 93-94 AD  regarding the death of the Baptist in his Jewish Antiquities:
About this time Aretas, the king of  Petra, and Herod the Tetrarch had a quarrel on account of the following. Herod the tetrarch had married the daughter of Aretas and had lived with her a great while; but once when he was on his way to Rome he lodged with  his half-brother, also named Herod but who had a different mother,  the high priest Simon's daughter.  There he fell in love with Herodias, this latter Herod's wife, who was the daughter of their brother Aristobulus and the sister of Agrippa the Great.     This man ventured to talk to her about a marriage between them; she accepted, and an agreement was made for her to come to him as soon as he should return from Rome, one condition of this marriage being that he should divorce Aretas's daughter. So when he had made this agreement, he sailed to Rome; but when he had finished there and returned again, his wife, having discovered the agreement he had made with Herodias, and before he knew that she knew of the plan, asked him to send her to Machaerus, a place on the border between the territories of Aretas and Herod, without informing him of any of her intentions.     Accordingly Herod sent her there, thinking his wife had not perceived anything. But she had sent messages a good while before to Machaerus, which had been under the control of her father, and so all things necessary for her escape were made ready for her by the general of Aretas's army.  By that means she soon came into Arabia, under the conduct of the several generals, who carried her from one to another successively; and soon she came to her father and told him of Herod's intentions.     Aretas made this the start of his enmity toward Herod. He also had a quarrel with him about their boundaries in the area of Gabalis. So they raised armies on both sides and prepared for war, sending their generals to fight instead of themselves. And when they had joined battle, all Herod's army was destroyed by the treachery of some fugitives who, though they were of the tetrarchy of Philip and joined the army, betrayed him.  So Herod wrote about these affairs to Emperor Tiberius, who was very angry at the attempt made by Aretas and wrote to Vitellius to make war upon him and either to take him alive, and bring him in chains, or to kill him, and send him his head. This was the command that Tiberius gave to the governor of Syria.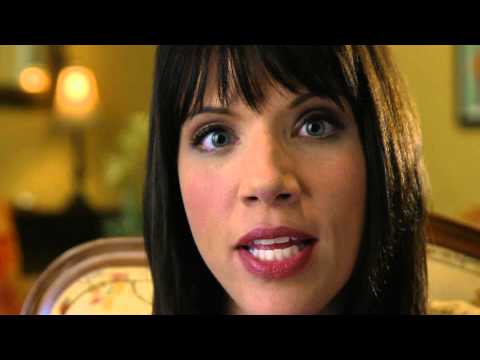 Reason number one why it is imperative to make certain that come next January President Obama will add Ex in front of his title.
(cross-posted at Acts of the Apostasy)
(AoftheAP)  Earlier today, St. Augustine made an unscheduled visit to the editorial offices of AoftheA, on this, his feast day, to air a complaint.
"Don't get me wrong," he said.  "I'm beyond joyful at being a saint, and having been declared a Doctor of the Church.  Deo Gratias and all that.  But really – I have other well-known sayings, too, you know.  Not just the "Our hearts were made for you, O Lord, and they are restless until they rest in you", that you have published in your sidebar.
"Sure, I'm proud of that one, to a certain extent.  But you'd think that that's the only important thing I've ever said!  How about 'Oh Lord, give me chastity, but not just yet'?  Or maybe 'He who created us without our help will not save us without our consent'?  Here's another good one: 'God loves each of us as if there were only one of us'?  Hardly anyone remembers that one.  I even wrote a few jokes, and no one remembers those either."
The AoftheA editorial staff, when asked to comment, merely said that the Reflections From the Saints comes directly from the MyCatholic.com website, and since they published the quote, perhaps St Augustine should go pay them a visit as well.
"Oh, I assuredly will," the saint responded, "Believe me, there are quotes literally dripping off every page of Confessions – yet that one gets picked.  It's kinda disappointing.  I'm feeling pigeon-holed."
When asked about his own favorite quote, he smiled. "That's easy.  'Thanks, Mom.'"
Attention sports fans: there is a brand spanking new sports blog titled Miles from Bristol. We're just getting started, but head on over for some scintillating discussion about all things sports (and even sports entertainment). As you can tell from the glitzy design we're more about content than style.
If you would like to be a contributor to the blog, leave a comment here.
I wish I could say  the above video is an exaggeration, but it really isn't.  Timothy Noah demonstrates this in The New Republic in a charming article entitled, Romney Cribs from the GOP's Willie Horton Playbook.  In the article Noah somehow fails to note that in 1988 the first candidate to bring up the fact that Michael Dukakis as governor of Massachusetts defended a furlough policy for prisoners, including convicted first degree murderers serving a life sentence, was Al Gore.  Willie Horton, a first degree murderer serving a life sentence, received a weekend furlough, did not come back, and committed the crimes of rape, assault and auto theft.  Horton was sentenced to two life sentences plus 85 years in Maryland.  The Maryland judge refused to return him to Massachusetts, saying, "I'm not prepared to take the chance that Mr. Horton might again be furloughed or otherwise released. This man should never draw a breath of free air again."  Michael Dukakis as governor of Massachusetts thought that such furloughs were a great idea and defended the policy.  Bush is accused by Noah of racism for bringing up these very inconvenient facts against Dukakis.
So much for history.  How is Romney guilty of racism according to Noah?
Edsall sees the Romney campaign using race in two ways. Most overtly, the Romney campaign is accusing President Obama by of gutting welfare reform by dropping the work requirement—a gross distortion of an unexceptional waiver Obama granted several states allowing them to experiment with alternative ways to meet the work requirement. Two of the five governors requesting the waivers were Republicans, and among those who have denounced the workfare accusation as flat-out untrue is the Republican former congressman and current talk-show host Joe Scarborough. The second way Edsall sees the Romney campaign using race is more subtle. According to Edsall, Romney is conveying a racially-charged message in accusing Obama of taking money away from (mainly white recipients of) Medicare to fund (majority non-white recipients of) Obamacare.
According to Edsall, Romney and his running mate, Paul Ryan, have so far been leaving the race-baiting to ads on TV and the Internet while taking the high road in their own appearances. That isn't quite right, as TNR's Alec MacGillis has shown; Romney is not above integrating the welfare-based attack into his speeches. Now Romney has taken the game to a new level in an interview published today in USA Today. Romney tells USA Today's Susan Page that Obama issued the welfare waivers to "shore up his base. Continue reading →
Devastating to Barack Obama, that is.
Former Florida Gov. Charlie Crist says he's backing Barack Obama in the 2012 presidential race.

The former Republican made the announcement in an op-ed piece published in Sunday's Tampa Bay Times. The endorsement came as Republicans are gathering in the Tampa Bay area for the GOP convention. It also came amid preparations statewide for Tropical Storm Isaac.

Crist left the Republican Party during his unsuccessful bid for a U.S. Senate seat in 2010 and is currently registered as having no party affiliation. He was elected governor of Florida as a Republican in 2006.
Yes, that "unsuccesful" bid, where as a sitting governor he netted a whopping 30% of the vote and lost by 18% to Marco Rubio.
So after being humiliated in the general election by Rubio, Crist has decided to take his marbles and endorse President Obama. Hmm, where have we seen this act before? A person's ambitions for greater glory are thwarted, and he decides to simply switch allegiances in an effort to suck up to Barack Obama. I really feel like I've seen this play out before. Hmmm.
Crist will be speaking at the Democratic convention in Charlotte. I'm sure the Democrats are excited that a former Republican governor will be addressing their convention. Actually, they're probably excited that anyone is speaking at their convention at this point.
As for Crist's endorsement, it is interesting that the man who once claimed that Sarah Palin was more qualified to be president than Barack Obama is now endorsing the latter. What changed Crist's mind? Well, let's look at his op-ed.  Continue reading →