Monthly Archives:
July 2012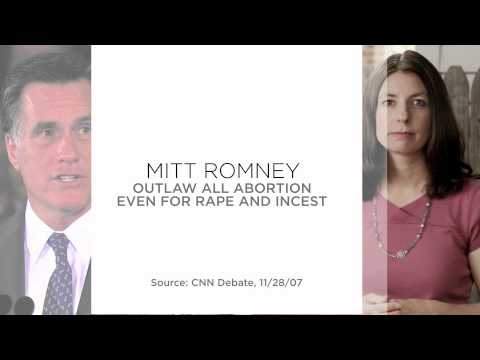 Well this is interesting.  In the video above meet "Jenni" who is alarmed that Mitt Romney might take away her precious right to slay her offspring.  This of course goes along with the War on Women meme pushed by Obama, and also the condescending view of women taken by Team Obama, portraying women as helpless waifs, think "Julia", unless Big Daddy Government takes them by the hand and leads them through life. Continue reading →
Something for the weekend.  Chariots of Fire.  I have never had much interest in sport, and I doubt if I will be watching much of the Olympics.  However I did greatly enjoy the 1981 film Chariots of Fire, which told the stories of two of the British runners in the 1924 Olympics, Harold Abrahams and Eric Liddell.  If the film had focused solely on their prowess as athletes, I doubt if I would have bothered watching it.  Instead, the film is primarily about religion.  Abrahams, a Jew, looks upon his running as part of his life long battle to show his fellow countrymen that he was just as British as they were.  Liddell, the son of Scottish Evangelical missionaries in China, has spent most of his life in China.  He is a pure Scot, but his religion, which is his core, sets him apart from his society, as this reading from Isaiah in the film, dramatically demonstrates: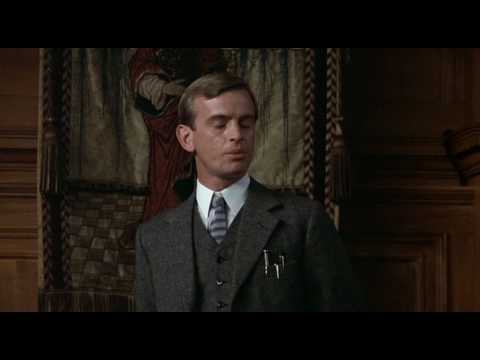 Continue reading →
That's "fast" like "quick," not "fast" like, well, "fasting."  I do go meatless, but that's entirely beside the point.  The idea is things to make when the weak week is ending and I'm longing for a stiff drink ready for the weekend.  Maybe I'll make a tradition of it, we'll see.
Expect it to be thrifty, too, because I'm cheap like that.
Safeway has some lovely "party sized" dinners that I got because… well, they were about 25% off, and I'm lazy sleep deprived, and I love both lasagnas (five cheese and meat, respectively) and orange chicken.  Grabbed the cannelloni because it sounded like something to try.
Thus far:
$7 for five to ten servings.  Usually ten bucks plus tax.  Easily two evening's dinner for us with the toddlers, plus a generous packed lunch.
Cooking time is a bit on the low side—by which I mean you'll want to set it for the low timer, check it, and then let it go to the high suggested cooking time.
The cannelloni  was… er… well, TrueBlue says it didn't taste right.  It tasted like salsa made of green peppers mixed with basic pasta and a good white cheese sauce to me.  Kept its form very well.
The cheese lasagna is WONDERFUL.  How good is it?  My husband willingly ate it when I wasn't cooking only non-carne meals.  This is the guy that complains there's not enough meat in his steak and potatoes….
The meat lasagna is good; not great, but better than I could make, and probably less expensive.  The meat seems to be rather spicy sausage, but not bad at all.  (Note, this is not to be interpreted as "spicy" or "hot" by the measure of most folks; more along the lines of mild-to-medium salsa.  Yes, I'm a wimp.)
Haven't tried the Orange Chicken yet, we'll see.
(update: fixed the name of the not-very-good baked dish; I blame that line from the Godfather movies)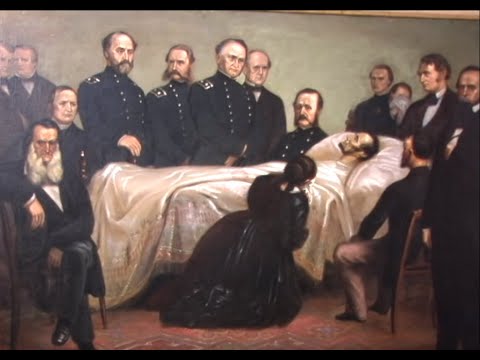 On Wednesday my family and I made our annual trip to Springfield to see the Lincoln sites and pray at Lincoln's tomb for the repose of the souls of Lincoln and his family.  A few observations:
1.  Heat:  The phrase hotter than blazes is trite but it was very descriptive for the triple digit day.  Walking outside was a trying experience with the heat and humidity.  Illinois is usually green and lush this time of year, the towns and cities of Central Illinois being isolated islands in an endless green sea of corn and soybeans.  Due to the drought, much of Illinois looks yellow and dead, with most crops under severe stress.  Not good.
2. Time is a River:   One of the reasons why I enjoy annual rituals like the drive to Springfield to see the Lincoln sites, is that they are a good way to mark the passage of time.  My wife and I began our trips when  we were mid-twenties newly weds.  This year our sons will be 21 in September, and our son Donald will be starting his junior year at the University of Illinois.  Our "baby-girl" will be a senior in high school this year, and we are in the midst of the college search with her.  Fortunately, my bride and I are not getting any older, or such reflections might take a turn to the melancholic! 
3.  Lincoln and the Emancipation Proclamation: This year is the 150th year of the issuance of the Emancipation Proclamation.   As in past years what moved me most at the Lincoln Museum was an exhibit showing Lincoln standing at his desk staring at a draft of the Proclamation, as shadows behind him representing historical figures give him contradictory advice:  predicting doom or salvation for the Union if the Emancipation Proclamation is issued.  I have never seen anything which so neatly encapsulates the loneliness of someone making a huge decision for his nation.
4.  Assassination:  Each year I spot something new at the museum.  In the room which represents the laying in state of Lincoln's coffin, I spotted this inscription on the top of the ceiling of this room, a quotation from a Lincoln speech at Independence Hall in Philadelphia on February 22, 1861:   But if this country cannot be saved without giving up that principle, I was about to say I would rather be assassinated on this spot than surrender it. Continue reading →
We're roughly 4,231 months into the 2012 presidential campaign, or so it seems. Even if you live in a very secure red or blue state (like me), you've probably already been subjected to an endless barrage of television ads if you live within about 300 miles of a swing state. And if you live in Richmond, the capital of the battleground state of Virginia, some 4,504 ads have already run (this one's not an exaggeration), and exactly zero of them have been positive. That's right, 4,504 out of the 4,504 ads run thus far in the market have been attack ads.
Such information usually inspires people to bellyache about negative campaigning. For instance, this past weekend I talked to my relatively apolitical brother, who said that a politician would instantly become a mass favorite by just being the first guy to run a positive campaign detailing what he was going to do, and forgoing the attacks on his opponent. I just smiled, nodded, and kept smoking the cigar he had generously given me.
I find the criticism of negative campaigning to be overwrought for three reasons. First of all, as Jim Geraghty mentions, they are simply more effective than positive ads. As he says, "if positive ads worked, campaigns would use them more frequently." People like to complain about them, but attack ads do have an impact. I don't know if we can accurately measure how persuasive they are, but campaigns would stop running them if they had any indication that they were ineffective.
Second, are "positive" ads any more bearable? No thirty second television spot is going to convey a tremendous amount of information. While we might roll our eyes as soon as the ominous music rolls while some low-voiced narrator explains why Mitt Romney likes to torture small animals and wants your grandmother to die in the street, the fluffy "Hi, I'm Joe McGenericcandidate, and I like puppies" ads are somehow even worse. Nine times out of ten, positive ads are nothing more than the candidate or his surrogates spouting generic nonsense that conveys almost no substantive information. Moreover, in a culture where people increasingly watch television shows through their DVRs specifically so that they can skip the commercials, we generally find all ads to be annoying. So who cares whether the tone of the political advertisement is positive or negative – they're all equally insufferable. At least the negative ads are more likely to be somewhat funny and entertaining.
Finally, any person who bases their vote even partly due to political advertising should be banned from the polling booth. The first thing that should happen when a registered voter appears at the judges table  - after flashing photographic identification – is them being asked if they only decided their vote after watching a thirty second television advertisement. If they answer yes, or if they answer no but it's clear that they're lying – and we can get people there who can tell when people are lying to them – then they should be politely escorted out of the building. If after several decades of campaigning you still can't decide who to vote for, and you finally just wave your arms and say "I guess I'll vote for the guy who says the other guy wants to murder my children in their sleep," then you really should have no right to vote. I wouldn't feel much better about this voter if he instead said "I guess I'll vote for the guy who promises abortions for some and miniature American flags for everyone else." Political advertising is geared towards dumb people and the politically ignorant (not a mutually exclusive group, necessarily). I really don't care if the message being conveyed to them is negative or positive. The fact that any political advertising actually sways the electorate is depressing in its own right.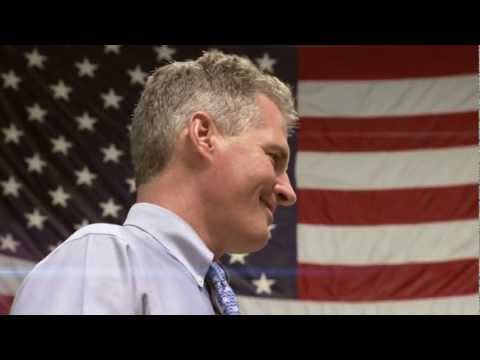 Throughout history, poverty is the normal condition of man. Advances which permit this norm to be exceeded — here and there, now and then — are the work of an extremely small minority, frequently despised, often condemned, and almost always opposed by all right-thinking people. Whenever this tiny minority is kept from creating, or (as sometimes happens) is driven out of a society, the people then slip back into abject poverty.
This is known as "bad luck."
Robert Heinlein
Scott Brown is a largely pro-abort RINO, but he has come up with a campaign commercial in the above video which is devastating both to Obama and his opponent in the Massachusetts Senate race, Elizabeth "Fauxcahontas" Warren.  Warren came up with the business bashing meme that Obama disastrously latched on to, and Brown is ramming it down their throats.  By far the best campaign commercial I have seen this year.
The people who run the fast food chain Chick-fil-A are serious Christians.  They close their 1,608 restaurants on Sundays even though they lose a huge amount of revenue doing so.  The President of Chick-fil-A has spoken out against gay marriage.  As a result Democrat politicians, who have as much understanding of freedom of speech as they do morality, have decided to punish a legal business.
First up was Thomas Menino, mayor of Boston, who sent an unintentionally hilarious letter to the president of the company.  This Boston Herald editorial noted the humor:
But which part of the First Amendment does Menino not understand? A business owner's political or religious beliefs should not be a test for the worthiness of his or her application for a business license.
Chick-fil-A must follow all state and city laws. If the restaurant chain denied service to gay patrons or refused to hire gay employees, Menino's outrage would be fitting. And the company should be held to its statement that it strives to "treat every person with honor, dignity and respect — regardless of their belief, race, creed, sexual orientation, or gender." But beyond the fact that Chick-fil-A is closed on Sundays, the religious beliefs of the company's top executive don't appear to control its operations.
The situation was different when Northeastern University blocked a proposed Chick-fil-A amid student protests. In that case, a private institution made its own decision not to bring the company in as a vendor. But using the power of government to freeze the company out of a city sends a disturbing message to all businesses. If the mayor of a conservative town tried to keep out gay-friendly Starbucks or Apple, it would be an outrage.
Ironically, Menino is citing the specific location along the Freedom Trail as a reason to block Chick-fil-A. A city in which business owners must pass a political litmus test is the antithesis of what the Freedom Trail represents. History will render judgment on the views of Chick-fil-A executives. City Hall doesn't have to.
Next up was Chicago's mayor Rahm Emanuel, former Chief of Staff of President Obama.  Ben Shapiro at Breitbart gives us the details: Continue reading →

A truly hilarious video from 1943, Food For Fighters, detailing the dedication of the Army to quality rations for the troops.  I imagine a room full of GI's watching this video and laughing their heads off.  Virtually every veteran of World War II I have encountered has complained about the quality of the rations.  My late father-in-law was a Navy cook during the War.  He developed a life long detestation  of mutton when he was forced to prepare it for six months aboard ship because it was the only meat they were supplied.  He did his imaginative best, and he was a very good cook, but the sailors were ready to mutiny by the time the ship received a different type of meat.
Veterans of more recent conflicts have been slightly more complimentary as to the quality of military food, although I would note that when servicemen and women are given a choice they usually choose to not eat in mess halls, although the food is free for most enlisted personnel, and a common nickname for MREs, Meals Ready to Eat, is Meals Rejected by the Enemy.  Never fear however, something new is on the horizon:

The Army has developed a sandwich that purportedly stays fresh for two years. Continue reading →
The French don't care what they do, actually, as long as they pronounce it properly.
                         Professor Henry Higgins, My Fair Lady
As longtime readers of this blog know, I have a weakness for humorous posts.  However, it is increasingly difficult to come up with imaginative pieces more humorous than reality.
The hooting and catcalls began as soon as the Cabinet minister stood, wearing a blue and white flowered dress. It did not cease for the entire time she spoke before France's National Assembly. And the heckling came not from an unruly crowd, but from male legislators who later said they were merely showing their appreciation on a warm summer's day.
Cecile Duflot, the Housing minister, faltered very slightly, and then continued with her prepared remarks about an urban development project in Paris.
"Ladies and gentlemen, but mostly gentlemen, obviously," she said in a firm voice as hoots rang out. She completed the statement on her ministry and again sat down. None of the men in suits who preceded her got the same treatment from the deputies, and the reaction was extraordinary enough to draw television commentary and headlines for days afterward.
The same French Assembly on Tuesday took up a new law on sexual harassment, more than two months after a court struck down the previous statute, saying it was too vague and failed to protect women. In the meantime, there has been nothing. All cases that were pending when the law was struck down May 4 were thrown out. And, without a law, there can be no new cases. Continue reading →